You would be forgiven for thinking technology companies and car makers invested in created self-driving vehicles would ease off after the deaths of Elaine Herzberg and Walter Huang.
Herzberg was struck and killed by an Uber development car driving in autonomous mode as she crossed the road in Tempe, AZ on March 18. Five days later, Huang was killed when his Tesla Model X struck a highway barrier and caught on fire while its Autopilot system was engaged.
Read More:
Herzberg will go down in history as the first pedestrian killed by an autonomous vehicle, while Huang is the second known person killed while riding in a Tesla with Autopilot working. His death came almost two years after Joshua Brown's, the first person killed while using Autopilot, in May 2016.
Immediately after Herzberg's death, Toyota temporarily suspended its driverless car tests on U.S. public roads, citing concern about the "emotional effect" the incident might have on its own test drivers. Uber also halted its autonomous program in North America, with Arizona Governor Doug Ducey suspending the self-driving vehicles on his state's roads due to the "unquestionable failure" to meet public safety expectations.

The industry then held its breath and wondered what would happen next. Millions of hours, miles and dollars had been pumped into developing autonomous driving technology for a decade. Glossy promotional videos narrated by friendly, reassuring voices had explained how much better life will be when fallible humans no longer sit behind the wheel. Now, two deaths inside a week cast a shadow on what was expected to become one of humanity's great technological achievements.
But that breath wasn't held for long. Waymo, Jaguar Land Rover, Volkswagen and Ford have all made announcements about their self-driving technologies in the month since the fatalities.
On March 22, Jaguar Land Rover (JLR) demonstrated how self-driving cars could help reduce city center traffic by intelligently driving themselves to available parking spaces while their owners go about their day. Traffic (and potentially emissions) could be cut because the cars would talk to parking lots and each other to work out which vehicle should take each space.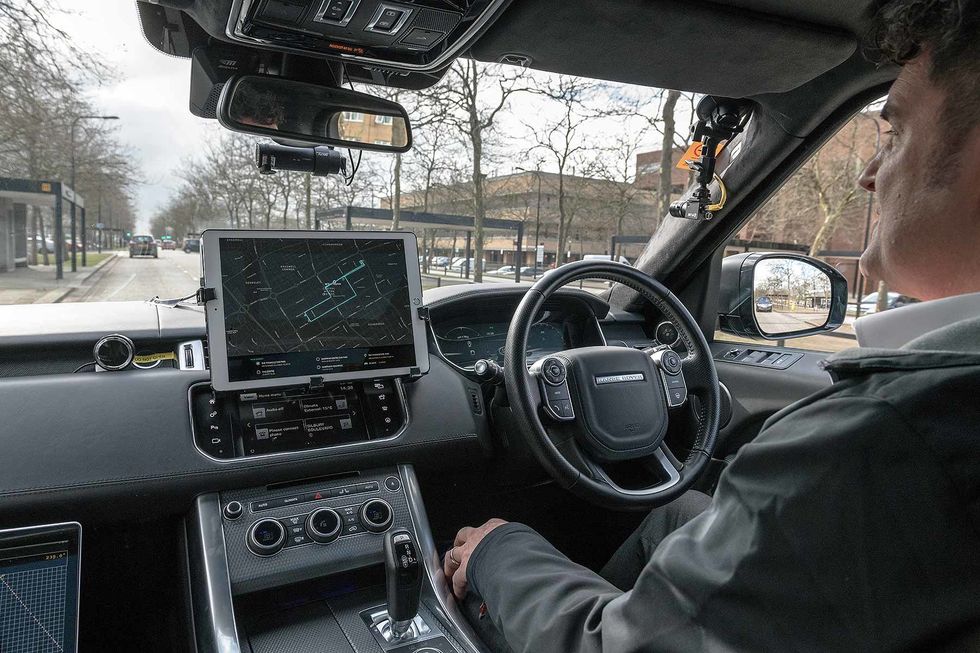 A safety driver is seen in one of Land Rover's autonomous test vehiclesJaguar Land Rover
"We're investing heavily in automated technologies to make our customers' lives safer and more convenient," said Joerg Schlinkheider, chief engineer of Jaguar Land Rover's automated driving division, four days after the Uber incident. "Reducing the everyday stresses of driving - like squeezing into a tight parking place - means that we can all focus on the more enjoyable aspects of our cars."
Amnon Shashua, chief executive of Mobileye, which specializes in autonomous vehicle technology and was bought by Intel for $15.3 billion in 2017, says his company would have spotted Herzberg before she was hit by the Uber vehicle.
Low-quality footage of the incident released by Uber was fed into Mobileye's system, Shashua wrote in a company blog post on March 26, and spotted Herzberg one second before impact, even without the aid of the lidar and radar systems fitted to Uber's test cars.

Google sibling Waymo went ahead with a press conference on March 27 to announce a partnership with JLR to add up to 20,000 of the company's new I-Pace electric SUVs to Waymo's fleet of autonomous taxis by 2020. Waymo chief executive John Krafcik emphasized its driverless taxi service will be available for consumers to use on public roads before the end of 2018.
Initially, these vehicles will have a safety driver sat behind the wheel to take over in an emergency, but the eventual goal is to remove this person and operate the vehicles fully autonomously.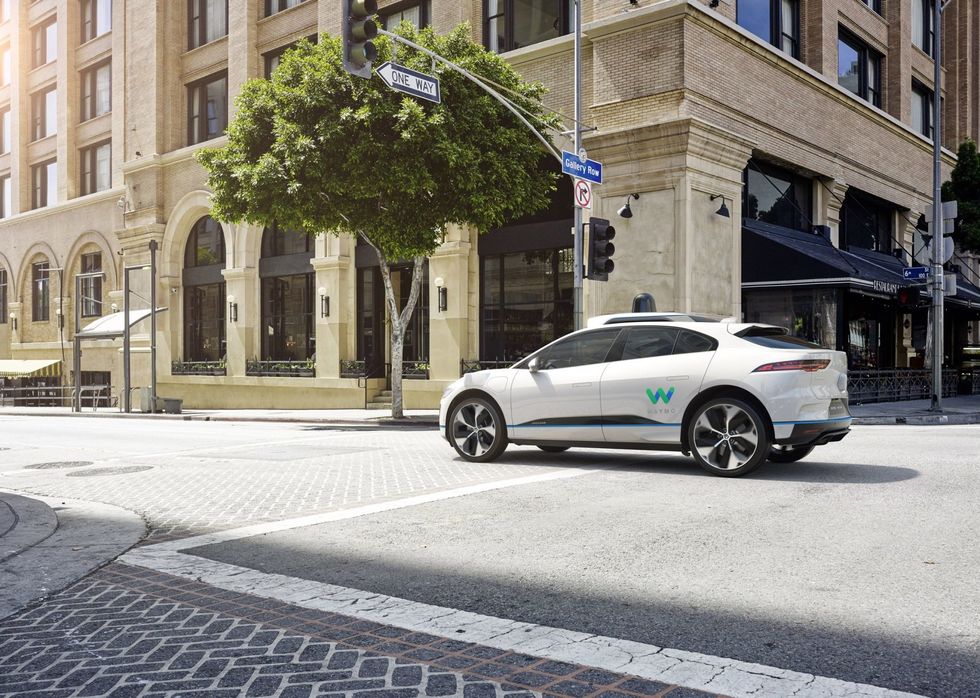 Waymo said it will buy up to 20,000 I-Paces from Jaguar by 2020Waymo
A day earlier, Krafcik addressed the Uber incident, saying: "Based on our knowledge of what we've seen so far...and our own knowledge of the robustness that we've designed into our systems...in situations like that one - in this case a pedestrian or a pedestrian with a bicycle - we have a lot of confidence that our technology would be robust and would be able to handle situations like that one."

By April there were still no signs of slowing down in the world of autonomous car development. On April 13 Volkswagen talked about tests it's running on an autonomous parking system at Hamburg Airport, Germany. Similar to what JLR is working on, VW's cars drive themselves around the parking lot until they find a space and park.
VW's system uses pictures on the walls of the parking lot to help cars navigate more easily, and that initially the cars will only drive in an area used exclusively by autonomous vehicles. That way they don't need to deal with unpredictable humans.

"Autonomous parking can make an important contribution to creating convenient, stress-free mobility for our customers," said Johann Jungwirth, chief digital officer of the VW Group. "We therefore want to democratize the technology and make it accessible to as many people as possible."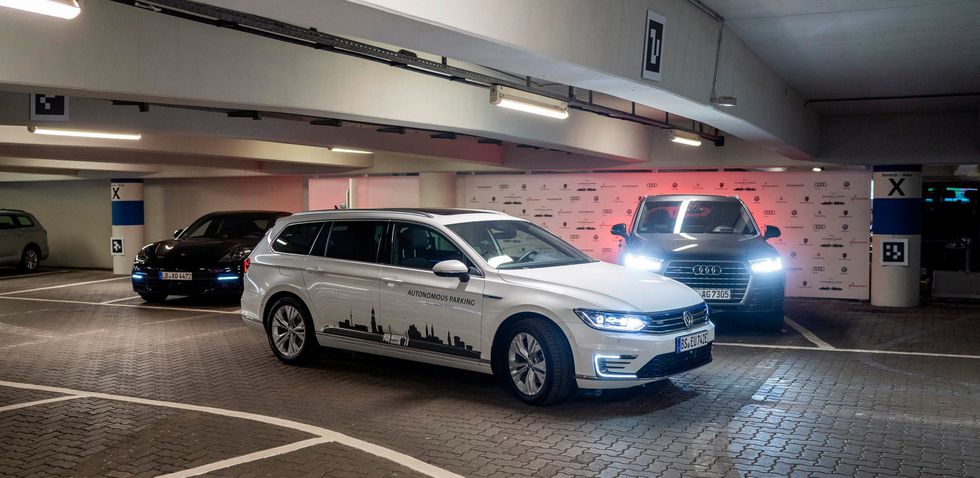 A Volkswagen test car is seen navigating a parking lot with no driverVolkswagen
Earlier in the month, on April 2, the California Department of Motor Vehicles (DMV) began accepting applications for fully driverless testing permits, allowing companies to run autonomous vehicles with no backup driver on public roads. On the 13th, still less than a month after the fatal Uber collision, Waymo confirmed it had submitted an application for such a permit.
Until now, backup drivers sat behind the wheel in Waymo's autonomous vehicles, ready to take control in an emergency. While this person now doesn't have to be there, companies testing with California's new DMV permit must remotely monitor their vehicles and be able to take control of their driving, or "cause the vehicle to achieve a minimal risk condition" —or stop safely at any time.
One other company has applied for such a permit in California, but its identity is not known.
According to the San Francisco Chronicle, Waymo plans to start testing without backup drivers near Google's Mountain View headquarters, where its fleet of autonomous vehicles have already been tested, before expanding across the San Francisco Bay Area.
Finally, on April 15 just this week, Ford revealed plans to operate its own autonomous taxi service "at scale" in 2021. The carmaker says it will build its own fleet of new vehicles, instead of selling its technology to an existing ride-hailing company like Uber. However, it will not be going it entirely alone. Ford said in September 2017 it will work with Uber rival Lyft to build the robo-taxi service.
As well as transporting people, Ford said it plans to use its driverless vehicles to deliver goods — already running a trial in Miami with Domino's Pizza to make driver-free deliveries — and in the future Ford plans to provide autonomous goods delivery services for small businesses. Such a move could see the carmaker rival couriers and food delivery companies like Deliveroo and Uber Eats.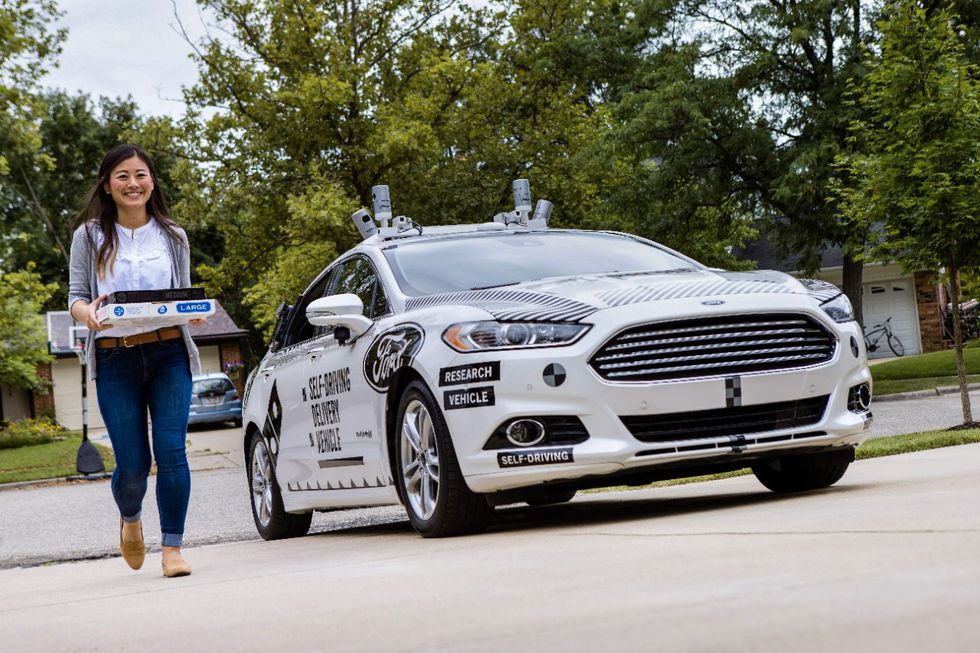 Ford is currently conducting a driverless delivery trial with Domino's PizzaFord
Despite the two high-profile fatalities caused in March, it is clear that technology firms and automakers alike see autonomous vehicles as an industry worth pursuing for the eventual benefits they will bring. Tesla says it expects autonomous cars to eventually become 10 times safer than those driven by humans, adding that if the Tesla's current safety record were applied to every vehicle on the road today, 900,000 of the 1.25 million annual automotive deaths globally would be prevented.
But getting to that stage requires a change in mindset regarding how we react to lives being lost at the digital hands of a computer.
When Mary Ward became the first person killed while driving a motor vehicle in 1869, and when Henry Bliss was the first pedestrian killed by a car in 1899, the nascent automobile industry did not collapse. In fact, after being arrested at the scene, Arthur Smith, the driver of the electric car which killed Bliss in New York, was released and had the charges dropped after it was determined that Bliss' death was unintentional.
But where humans feel sympathy towards those who make honest mistakes, like Smith in 1899, it is more difficult to feel the same about the failure of a computer — even one which is still monitored or ultimately controlled by a person.
Speaking to GearBrain a fortnight before the Uber fatality, Alexa Manea, chief security officer at BlackBerry's connected and autonomous car division, agreed that autonomous car deaths would be inevitable.
"The reality is that autonomous cars are going to be held to different standards than non-autonomous cars….[but] what you don't hear after a high-profile Tesla accident is how many human driven cars got into accidents that day," said Manea. "There is going to be that fear factor in the minds of the users. I don't think that's going to stop the innovation, but I do think that we need to keep in mind that autonomous cars are going to be held to much higher safety standards than human driven cars...from a psychology and sociological standard that's something we need to accept."