In a bid to clean up air quality outside schools and throughout local communities, Daimler is building 50 electric school buses for the state of Virginia.
This is the largest order of electric school buses in the U.S. to date, and is the first stage in a plan to replace 13,000 diesel buses over the coming decade.
Read More:
The buses use technology from Proterra and are manufactured by Thomas Built Buses, a U.S. subsidiary of Daimler, the German parent company of Mercedes-Benz.
Called the Saf-T-Liner C2 Jouley, the 81-seat bus is powered by a 220kWh battery (more the double the size of Tesla's largest) and has a range of 120 miles. Like electric cars, it features regenerative braking to feed energy back into the battery when slowing down. The bus also has an internet connection to receive over-the-air software updates.
As well as producing zero tailpipe emissions — a clear benefit given they are used by children — the electric buses are much quieter than their diesel equivalents, and their manufacturer claims they are also cheaper to run.
Using a 60kW DC fast charger, the bus's battery pack can be refilled in three hours. They are also fitted with V2G (vehicle to grid) technology, so can be used as a back-up power source during blackouts.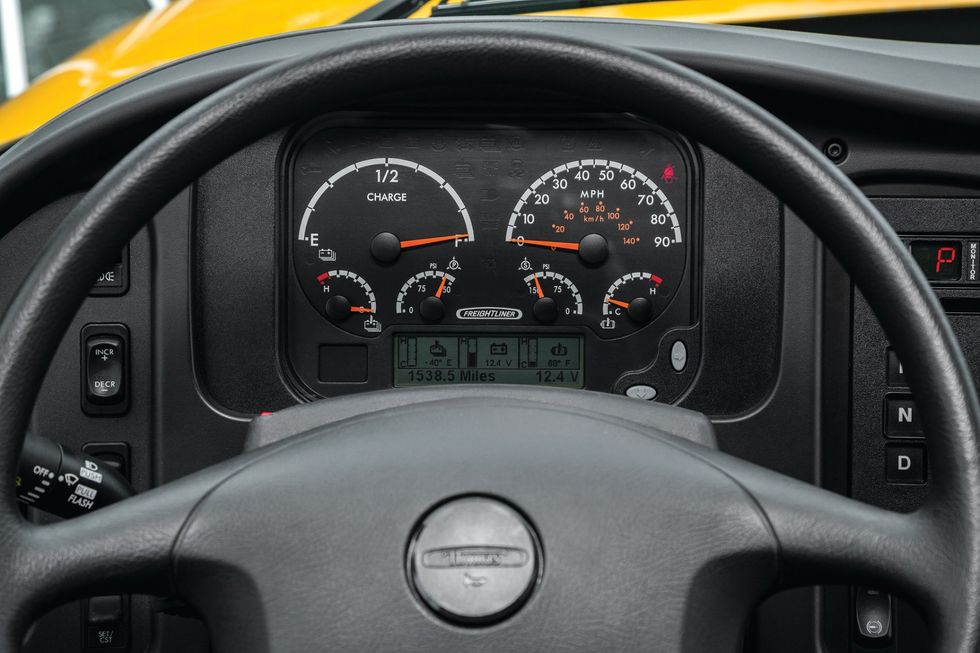 The bus has a 120-mile range and a 0-60mph time of 49 secondsThomas Built Buses
It makes a lot of sense to electrify school buses, given how they are generally used on two routes each day, with a long break in-between when they can be charged. Virginia state plans to replace all of its 13,000 diesel school buses with electric vehicles by 2030, and 1,000 are hoped to be in use by 2025. Clearly, production will need to ramp up significantly in the second half of the decade to reach the 2030 target.

The project to replace Virginia diesel buses with electric alternatives is being run by local power company Dominion Energy.
"We are thrilled to lead the way in this groundbreaking initiative that is paving the way for a cleaner future," said Caley Edgerly, president and CEO of Thomas Built Buses. "We believe electric school buses to be the future of pupil transportation. They offer quieter operating, lower operating costs and zero emission."
The news comes in the same week that saw a new fleet of electric school buses delivered in California, as part of a replacement program funded by the California Energy Commission (CEC).
Five of the vehicles were delivered on December 16, increasing the number of electric buses used by the Twin Rivers Unified School District, Sacramento to 17. For now, this is the largest electric school bus fleet in the United States. Five more buses will be delivered to the district before the end of December.