While most people fear losing access to their Wi-Fi connection at home, there are very good reasons to want to lock down your internet connection, sometimes to specific people. For parents, in particular, this can be something they'd like to control, being able to shut down access during meal time, or as bed time gets closer at night.
Here are five ways to manage Wi-Fi access for some of the major internet providers, as well as well known routers and apps you can use at home.
Xfinity's xFi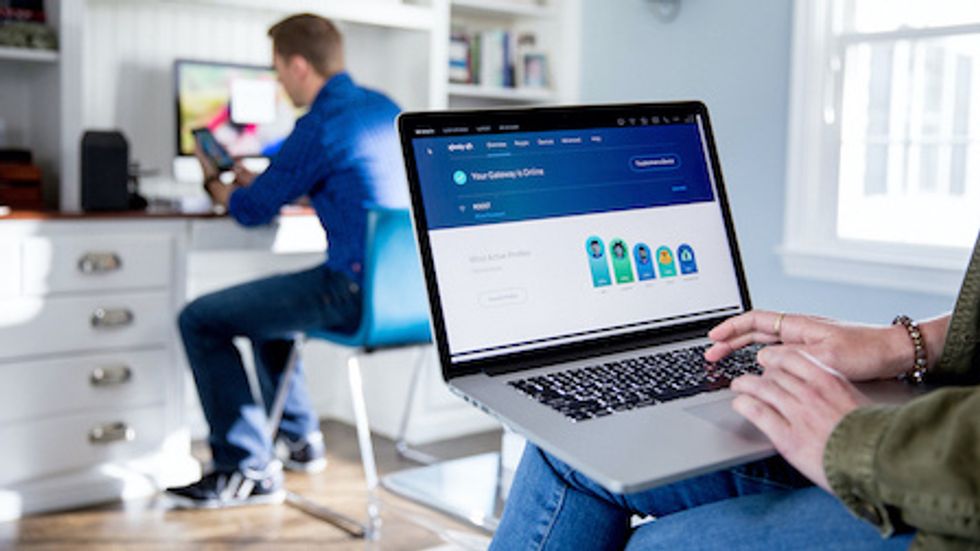 Add specific URLs or key words to block sites, or limit access by deviceXfinity
Xfinity lets you set up parental controls, limiting not just access to Wi-Fi but also to content you may not want your children to see. You can reach these options through Xfinity's xFi, which is on an app or on the web.

The aptly named Bedtime Mode will actually let you set up downtimes for specific devices, like a computer in the living room or even someone's smartphone.
To limit access to content, xFi allows you to restrict specific web sites by entering the URLs, or you can add certain key words that you want blocked as well. Additionally, you can decide which devices can reach those sites, which can't, or block access for specific times. This is useful if you want social media sites blocked at bedtime, for example.
Check out The GearBrain, our
smart home compatibility checker
to see the other compatible products that
works with Comcast's Xfinity Home X1 Platform.
Nest Wifi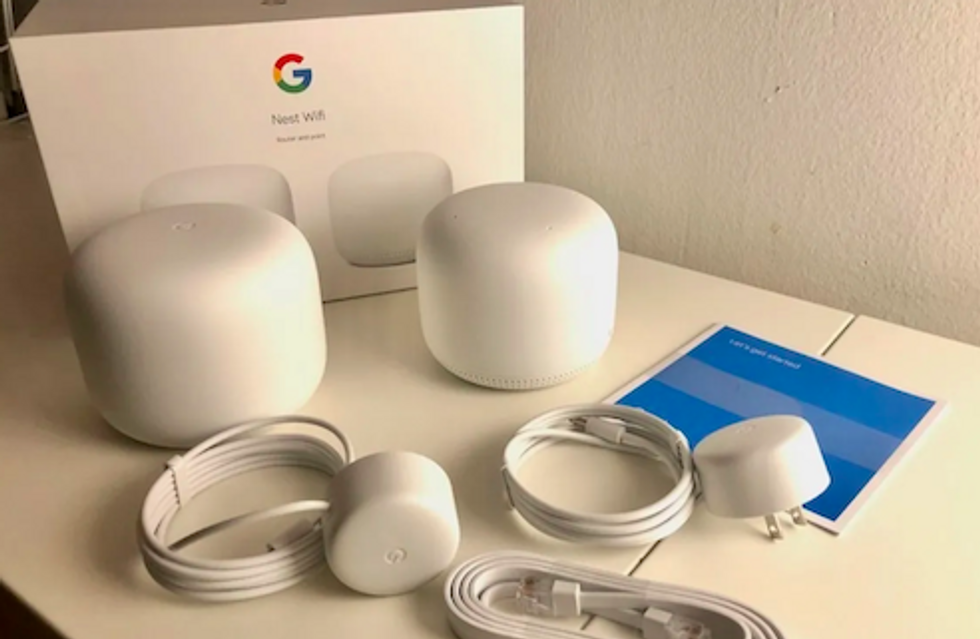 Nest Wifi takes advantage of both Family Wi-Fi and Safe Search to limit family access to the internet GearBrain
Google Home and Google's Nest Wifi Wifi both allow parents to set up controls through Family Wi-Fi. This feature lets you pause certain devices — and you can even ask Google Assistant to handle this by speaking the request out loud.

Like xFi, you can set up blocks of times when you want those devices to go dark to the internet too, such as homework hours or bedtimes. Safe Search also blocks adult web sites, without having to enter them by URL or keyword. Instead the feature automatically blocks millions of websites, Google says. But do note, they may show up on Google Search results even if they aren't able to accessed and played.
Circle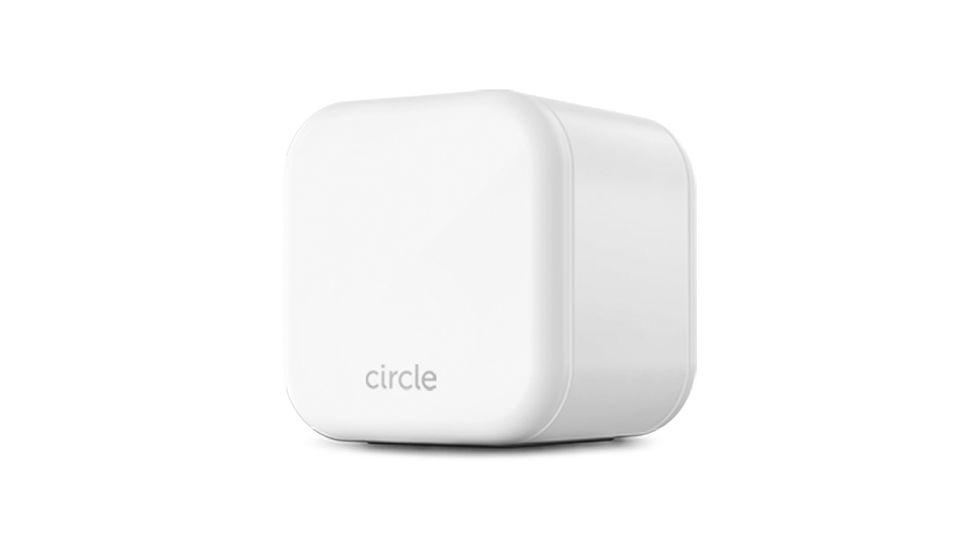 Circle works with a home' Wi-Fi router to add time limits and other controls to the internet connectionCircle
Circle is a separate device you purchase and connect with your Wi-Fi router at home. The $129 gadget works as a filter, but also shows you the usage and history of Wi-Fi, and includes one free year of features like setting time limits, and bedtime settings. (After one year, you'll pay $9.99 a month.)

You can block sites by age, add specific web sites, manage well known social media sites and platforms, and also set time limits with notifications and alerts set when those limits are getting close.
While certain devices, like iPhones, also allow people to set time limits for social media, for example, these can be easily turned off from the device itself. Circle is controlled by the device owner, a parent typically, and can't be side-stepped.
Netgear routers & Orbi Wi-Fi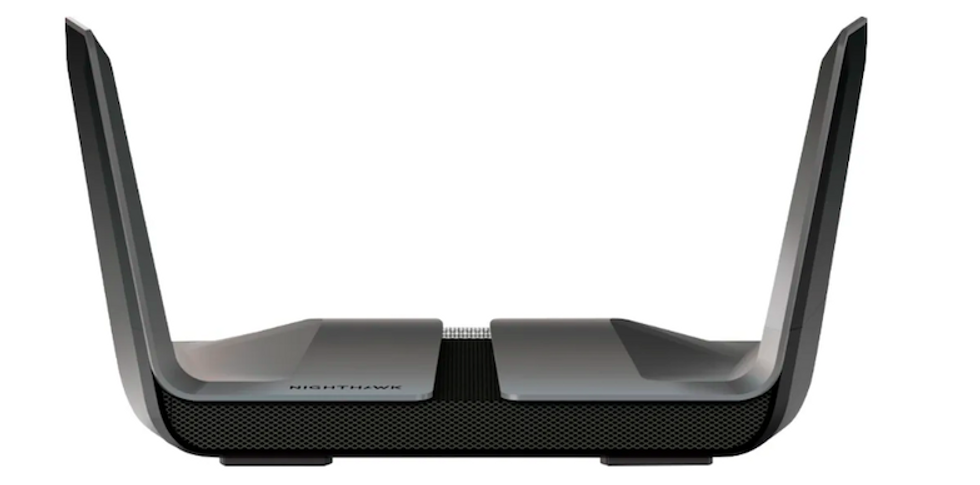 Netgear has teamed up with Circle with Disney, an app that adds parental control to Wi-Fi at homeNetgear
Netgear routers and Orbi Wi-Fi systems both have the ability to block adult web sites, phishing sites, gaming and even social networks through parental controls. You'll set the up in the Parental Controls section of the app, and can select low, moderate and high levels of control, or even custom options, where you pick from categories you want to block.

The systems also works with Circle with Disney, an earlier, now discontinued, version of Circle. But there is still an app that can be used to manage Netgear routers and devices and bring some control including time limits and pausing to Wi-Fi access and content in the home.
McAfee's Safe Family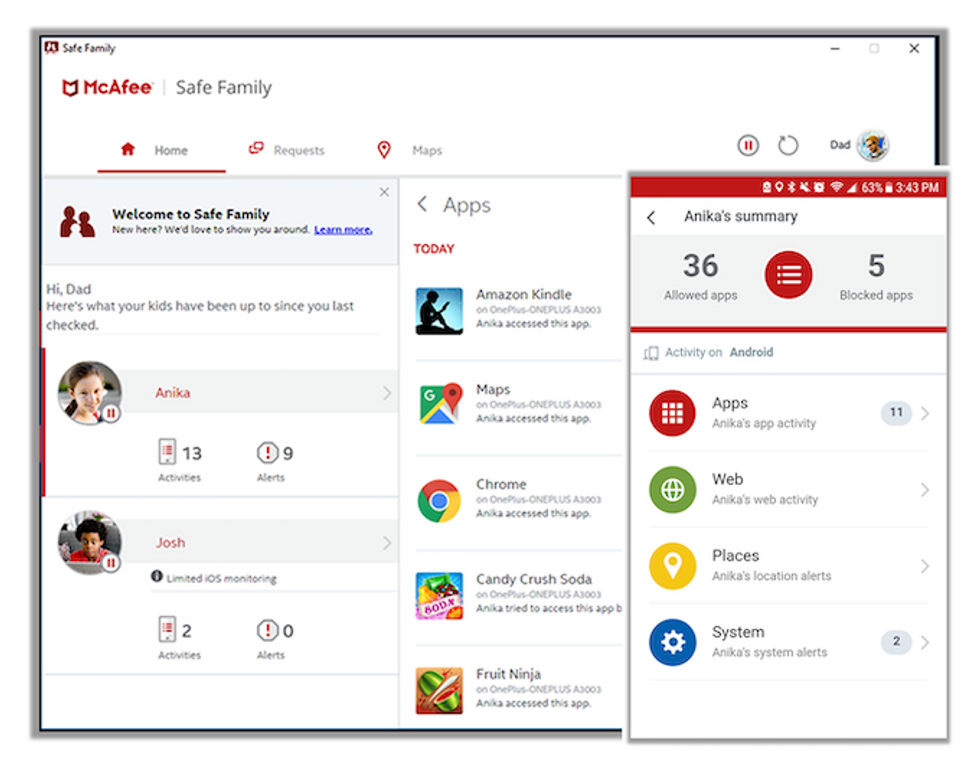 The McAfee Safe Family feature lets parents manage screen time for specific devicesMcAfee
McAfee has something called Safe Family which lets you check in on people through online location tracking, but also can block apps and web sites. You can also create time outs, and manage the screen time for specific devices,

The services works on certain Android and iOS devices, and also Windows computers — and also note that certain features only work on some devices. You can get a 30-day free trial, or pay $7.99 a month or $49.99 a year.