Like GearBrain on Facebook
Some of today's most creative uses of virtual reality (VR) and augmented reality (AR) are emerging from museum halls, rather than Silicon Valley campuses. Faced with the physical limitations of museum spaces, the delicate nature of artwork and yes — the occasional heist, these institutions have embraced VR and AR with gusto. In just a few years, they have created an impressive range of applications to combat these challenges and to reimagine the relationship between art and audience. We've rounded up five of the best museum VR and AR experiences to enjoy this summer — whether you'll be playing tourist or reveling in air-conditioning at home.
Felice Grodin: Invasive Species (Miami)
While it may be best known for sun, sand and outlandish headlines, South Florida has quietly become a hub for virtual reality. Among its latest offerings is Felice Grodin: Invasive Species, the Pérez Art Museum Miami's first-ever AR exhibit, which explores the interconnectedness of physical landscapes and the mind. By downloading the museum's free PAMM app on an iOS device, visitors can overlay digital creatures and structures atop of the museum's existing architecture.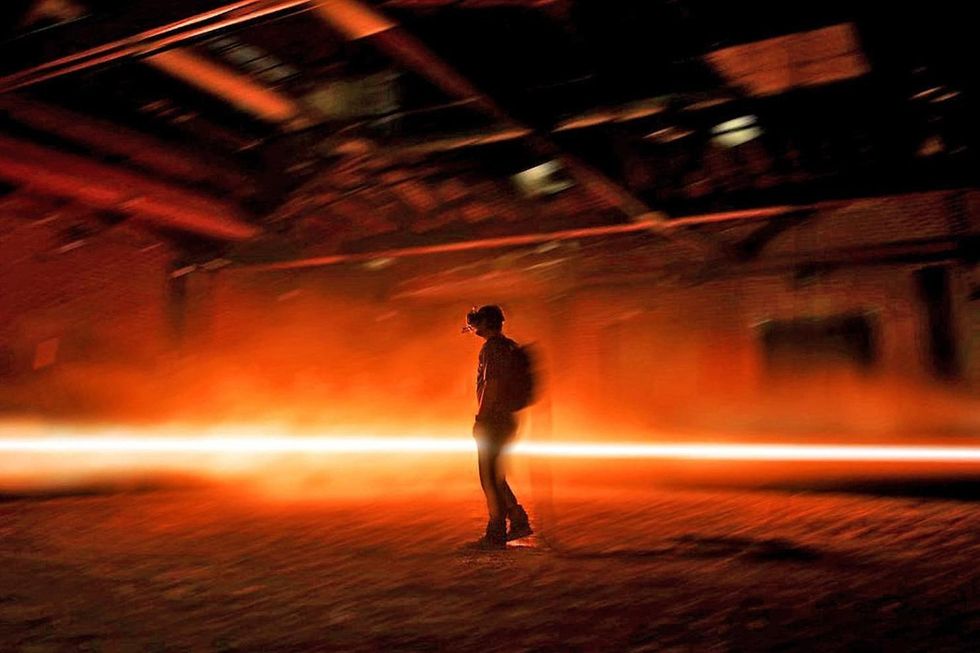 The Carne y Arena VR installation is from director Alejandro G. IñárrituCarne y Arena
Carne y Arena (Washington, D.C.)

A former Trinidad Baptist Church in Northeast D.C. is now the home of Oscar-winning director Alejandro G. Iñárritu's VR installation, Carne y Arena (or, Flesh and Sand). The six and a half-minute piece explores the plight of immigrants and refugees in a strikingly visceral way. Visitors experience a perilous border crossing through the Sonoran Desert for themselves. Carne y Arena previously enjoyed critically acclaimed, sold-out exhibitions at the Cannes Film Festival, as well as in Milan, Mexico City and Los Angeles.
Hacking the Heist ( Boston)
In 1990, the Isabella Stewart Gardner Museum was the scene of one of the most notorious art heists in history. Thirteen masterpieces, worth an estimated $500 million, were carried off in the course of an hour — and have never been recovered. Today, empty gilt frames hang in place of stolen paintings by the likes of Rembrandt, Degas and Manet. The Hacking the Heist app allows visitors to view the stolen works on the walls where they once hang, by pointing their mobile devices at the original frames.
Ancient Egyptian Collections (Virtual)
The Metropolitan Museum of Art and The British Museum are not only two of the world's most revered museums, but also two of its most densely packed. Each hosts about seven million visitors per year and on any summer day, that might seem like a low estimate. Fortunately for the claustrophobic among us, both institutions have created interactive, virtual tours that include their beloved Ancient Egyptian collections. These tours can be launched anywhere, from any web or mobile device. For an immersive experience, The Met's Met360 can best be viewed through Google Cardboard or VR headsets; The British Museum's virtual reality tours can best be viewed through a Samsung Gear VR headset.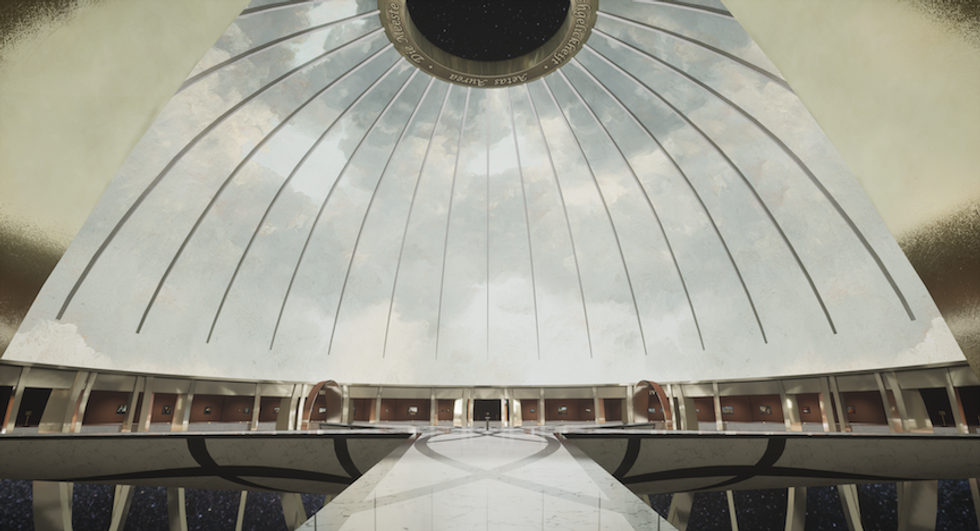 The Kremer Museum is entirely virtual, where visitors walk through a VR museum to see Dutch master paintings.Kremer Museum
The Kremer Museum (Virtual)

The Kremer is thought to be the first museum to exist entirely within the virtual realm. It was founded by art collectors George and Joël Kremer with the noble aspiration of making a world class art-museum available to anyone anywhere. More practical considerations like building constraints and costs also came into play. Users are transported into a virtual gallery, which is designed to resemble a physical museum, via Viveport. There, they can examine seventy-four works by Dutch masters. Each piece was photographed thousands of times, using a process known as photogrammetry, to recreate the art in stunning, three-dimensional detail. Standing too close to the art is permitted for once.
— Jamie Quiroz writes about the intersection of entertainment, business and technology. She is currently pursuing her Master of Business Administration at New York University.
Like GearBrain on Facebook