Like GearBrain on Facebook
Volvo is the latest automaker to pledge to only produce electric vehicles by 2030, and also plans to conduct all sales online by the same date.
The announcement comes soon after Ford also said it will only sell electric vehicles, at least in Europe, by 2030. Last month, Jaguar said it would become an entirely electric brand by 2025, and it will grow to establish a complete electric-only lineup by 2030. Bentley also plans to be an all-electric company by 2030.
Read More:
The dramatic shift away from internal combustion comes as several countries plan to ban the sale of such vehicles between 2030 and 2040.
Volvo boss Hakan Samuelsson said today, March 2: "We are fully focused on becoming a leader in the fast-growing premium electric segment. There is no long-term future for cars with an internal combustion engine...It will allow us to meet the expectations of our customers and be a part of the solution when it comes to fighting climate change."
The announcement came ahead of Volvo's reveal of its second electric car, the C40, which will happen later today. The company will launch more electric vehicles in the coming years. By 2025, it aims for half of its global sales to consist of fully electric vehicles, with the rest being hybrids.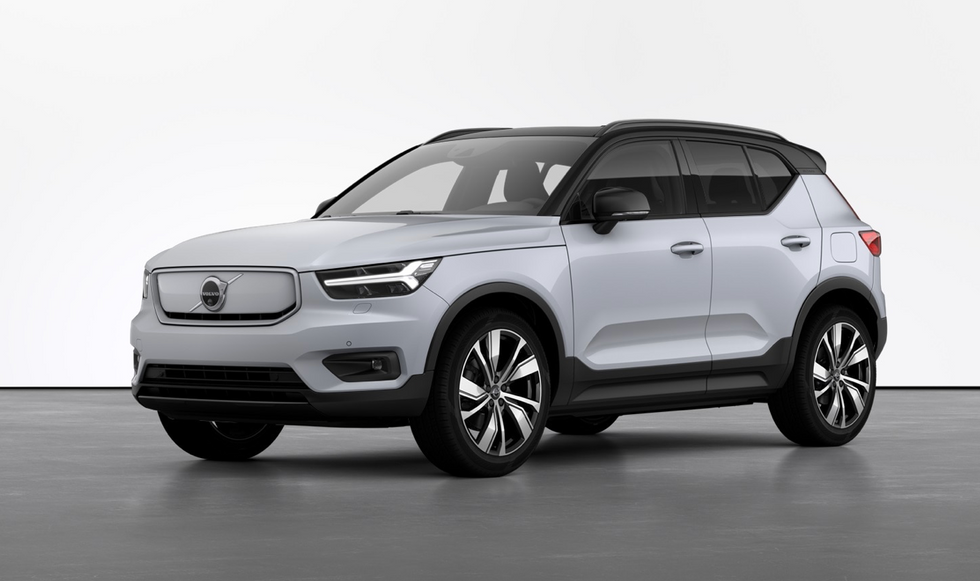 Volvo's first electric car is the XC40 RechargeVolvo
Volvo also announced today a restructuring of how its global network of 2,400 dealerships will work. The company said how all of its upcoming electric cars will only be available to buy online, and that existing dealerships will instead focus on the preparation, delivery and servicing of cars, as well as places for potential buyers to learn more about Volvo's electric offerings.
Similar to Tesla, Volvo says it plans to leverage its new vehicles' internet connections to offer remote software upgrades and bug fixes, removing the need to visit a dealer or service center in some cases.
Volvo is owned by the Chinese automotive giant Geely, which is also the parent of electric carmaker Polestar (formerly Volvo's racing division), plus British sports car maker Lotus and electric cab maker the London Electric Vehicle Company.
Webasto Charging Systems TurboDX Electric Vehicle (EV) Charger, Level 2, 240V, 16A, Electric Car Charger for All EVs, UL Listed, Automaker Approved, 25ft Cable
Like GearBrain on Facebook