By Vhalerie Lee
As quickly as temperatures rise, young adults can't get away from school fast enough. Away from classrooms for long summer breaks, they often experience what the U.S. Department of Education calls summer slide: when they forget some of what they've learned during the school year. Students can lose about two months of math skills over the long vacation, according to the Johns Hopkins School of Education.
But summer doesn't have to be a slow burn for students. While getting young people to (willingly) pick up a textbook during these warmer months is unlikely, today's technology is providing a way to meld educational skills with fun. There is growing evidence that virtual reality (VR) is creating a unique form of education that doesn't have to be dry and can potentially stop the summer brain drain.
One example comes from Google, through its Google Expeditions, a virtual way to take field trips from a classroom, home, or from the beach during the summer. Experts in VR believe virtual events can enhance the way students learn, by imparting information through a whole-body experience, a theory called embodied cognition.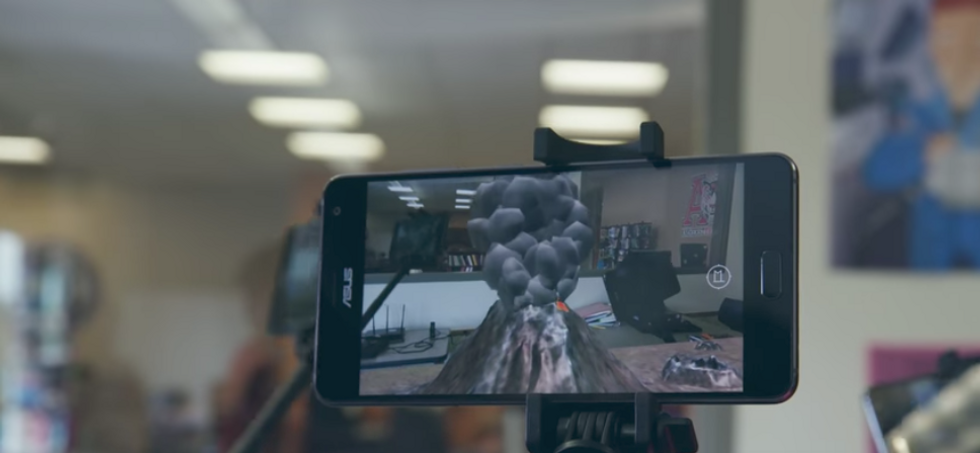 Google Expeditions lets students can take virtual field trips, or have AR experiences such as watching a volcano explode in their home.Courtesy of Google Expeditions
"Dancers are already familiar to this," says Rachel Sibley, vice president of product marketing at Leap Motion, a VR tech company, who believe the human body can learn concepts faster through embodied cognition. "They learn and remember through their bodies."
Sibley spoke at the annual Augmented Reality World Expo (AWE) at the Santa Clara Convention Center last May, where thousands of VR and AR enthusiasts gathered to immerse themselves in the next big thing.
Google Expeditions too has been watching how VR is enhancing the way students learn. "When asked what they remember about a VR experience, many students point to where the object was in the VR scene," says the Google Expeditions team during the Google I/O conference this year. One experience the team developed uses an augmented reality app that superpositions Saturn and Mars in the space through the Google Tango software developers kit.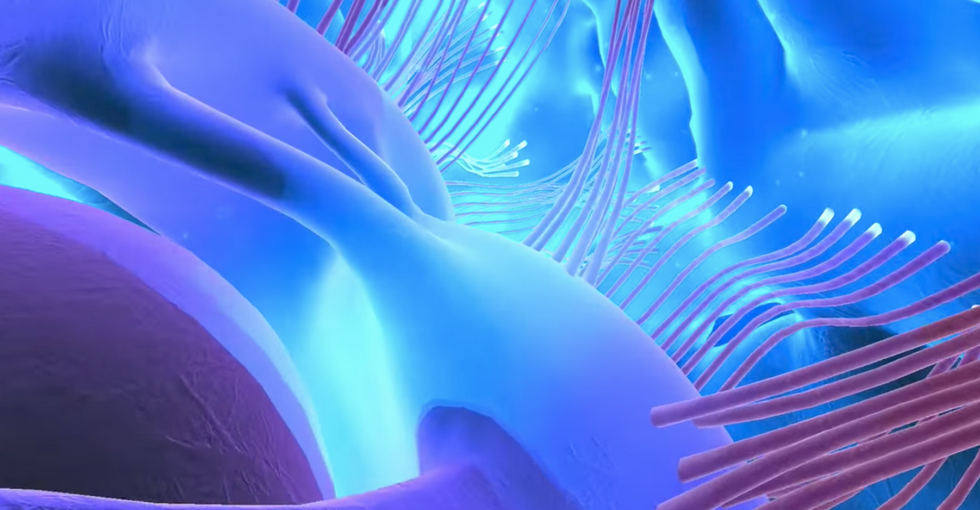 Students can virtual explore the human brain, just one of several VR experiences on Unimersiv's site.Courtesy of Unimersiv
You don't need to attend conferences — nor have access to expensive gear — to use VR tools that can bring both fun, and learning to your summer. For those who do have access to a Samsung Gear VR or Oculus Rift, the recently launched Blocks by Google is a worthy successor to the highly successful Tiltbrush that brings the best of both fun and learning. Think of Blocks as the modern form of Lego, where newbies to the technology can experience building sand castles or unleashing their artistic abilities by simply stacking one block after the other and publishing them online. That's one healthy dose of fun without breaking away from reality.
You can also explore sites including Unimersiv, which produces educational apps such as A Journey into the Brain for the Oculus Rift and Samsung Gear VR.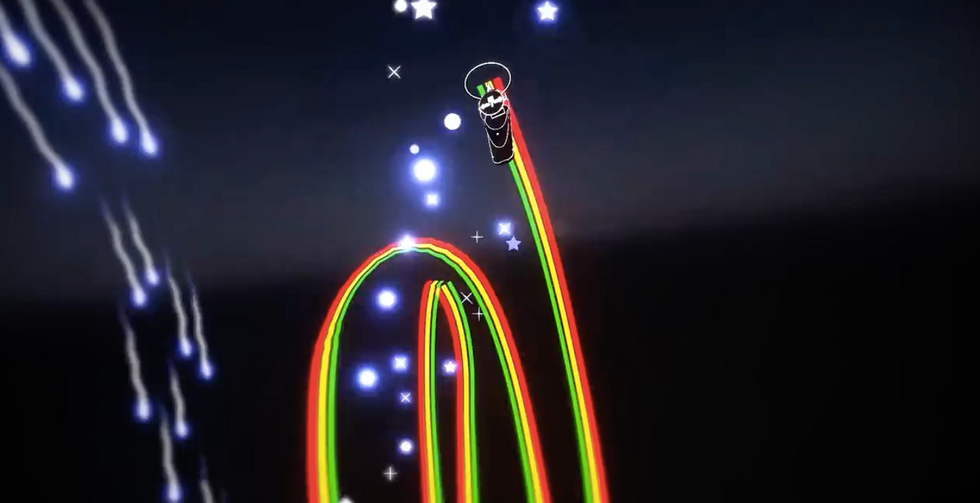 Tiltbrush lets students draw in virtual reality space.Courtesy of Tiltbrush
For those with more simple — less expensive — Google Cardboard headsets, the free Titans of Space Cardboard VR app lets you tour the planets on Android devices. For younger students, the free AR Flashcards - Animal Alphabet are a solid way to bring some fun to learning ABCs. (Additional educational VR apps can be found on our site.)

While summer provides a much needed break from school stress, virtual reality be an enjoyable option to work a little education into the sun and fun.
-Vhalerie Lee is currently pursuing her M.S. in Integrated Digital Media at New York University.