Like GearBrain on Facebook
Waymo has landed in Florida just in time for hurricane season, as it begins teaching its autonomous cars how to drive in wet weather.
Owned by Alphabet, parent of Google, Waymo arguably leads the autonomous car market, having already set up a driverless taxi service in Phoenix, Arizona. The company began as a Google X project a decade ago, and is currently testing its vehicles on public roads across the US.
Read More:
But, at least to begin with, the wet weather driving lessons will begin on closed roads with no public traffic to get in the way. Florida joins testing currently being undertaken by Waymo in snowy Novi, Michigan, rainy Kirkland, Washington, foggy San Francisco, and dusty Phoenix.
Miami is an obvious place for testing computer-controlled cars how to drive in heavy rain. The city is one of the wettest in the US, with an average rainfall of 61.9 inches and some of the most extreme weather conditions in the entire country.
Waymo explains in a blog post: "Heavy rain can create a lot of noise for our sensors. Wet roads also result in other road users behaving differently. Testing allows us to understand the unique driving conditions, and get a better handle on how rain affects our own vehicles movements, too."
By noise, Waymo means how rain drops and road spray suddenly give its cars sensors much more to see. Instead of getting a clear view of the road many yards ahead, their view is obstructed by water coming from all directions. The company's vehicles use regular cameras to see their surroundings, as well as lidar and radar systems.
To begin with, Waymo will begin testing its cars on a closed road course in Naples, where it will "rigorously test our sensor suite - which includes lidar, cameras and radar - during the rainiest season in the south."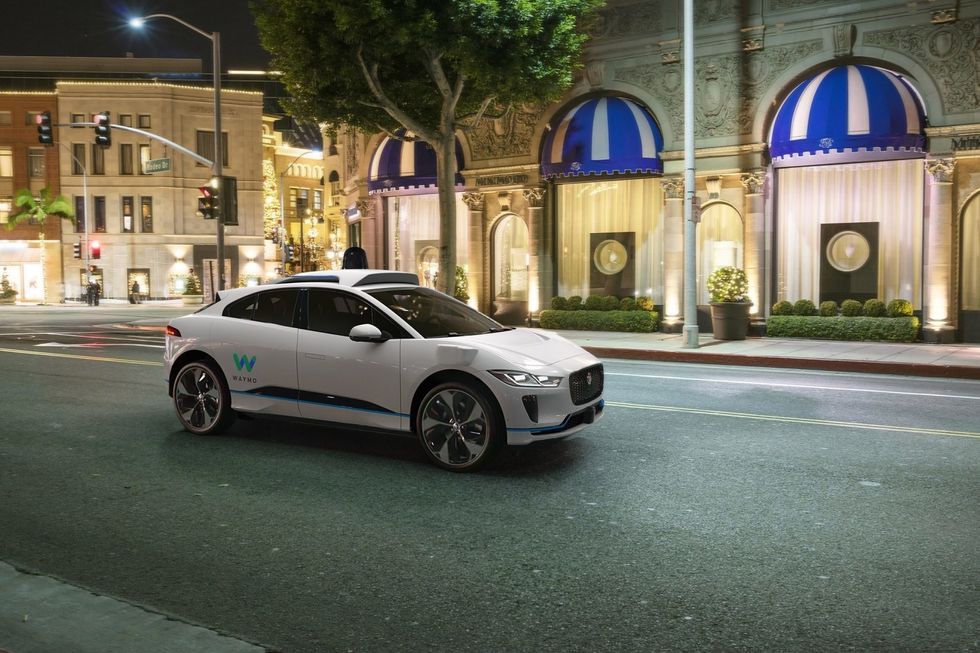 Both its Chrysler Pacifica and Jaguar I-Pace cars will be used in Florida Waymo
Later in the season, Waymo will bring its vehicles to public roads in Miami. With safety in mind, the company says: "They'll be manually operated by our trained test drivers which will give us the opportunity to collect data of real-world driving situations in heavy rain."

The vehicles will then be taken to highways between Orlando, Tampa, Fort Myers and Miami, as Waymo broadens its reach across the state.
The ultimate goal is to create an autonomous car driving system which can operate on any road and in any weather conditions, day and night, without a human behind the wheel. This, the company hopes, will result in a driverless taxi service which can be used not only by those who don't wish to own a car, but members of society who struggle to get around on public transport, such as those with reduced vision and other disabilities.
Alice N. Bravo, director of the Miami Department of Transport and Public Works, said: "As Miami-Dade County we are constantly exploring ways to improve and provide more mobility options for our community. I'm supportive of Waymo's presence in the County as they continue to push technological boundaries and discover new ways to help us move."
Miami Mayor Francis Suarez said: "As a smart city, we are constantly working to modernize how we move and travel. Waymo's work uniquely alogns with Miami's mission to embrace technology to solve problems and improve lives, while prioritizing safety and efficiency."
From Your Site Articles
Related Articles Around the Web
Like GearBrain on Facebook