Like GearBrain on Facebook
Waymo is bringing its autonomous trucks to the Phoenix, AZ. area this week, the company has announced, getting the vehicles on local freeways to test how they can handle moving in and out of real traffic conditions.
Two drivers will be in each of the autonomous truck — they won't drive alone, unlike the cars Waymo has working in Phoenix as part of its taxi service. Autonomous Chrysler Pacifica minivans had safety drivers when Waymo first started using them too, as Waymo's trucks will now have as well, in each vehicle. Unlike the trucks, Waymo's self-driving cars are providing rides to passengers, without anyone in either of the front seats.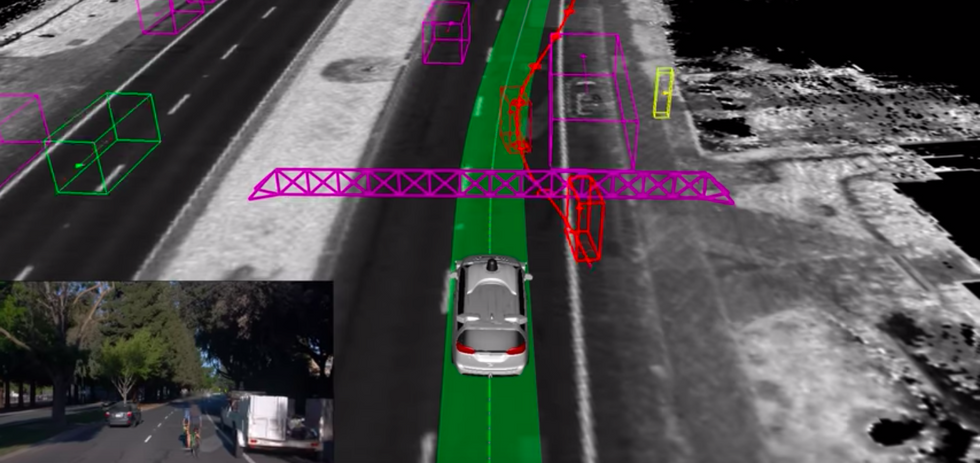 Waymo's self-driving car is able to maneuver around bicyclists who move into its laneWaymo
Autonomous truck fleets
Waymo started as the Google self-driving car project in 2019, and has claimed that its vehicles have collectively driven more than 300,000 miles. In its current autonomous car trials, the company has been illustrating how its A.I. system is able to interpret the way other cars, bicyclists and even people will react on the road, and how its self-driving vehicles can already adjust. The reaction can be two bicyclists veering into the road in front of the autonomous car, or a the vehicle reacting to and understanding hand signals given by a traffic officer.
The company is not as far along in its testing on its autonomous fleet of trucks, a program it embarked on in 2018. Waymo is just one of several companies looking to get autonomous trucks on the road. Einride, TuSimple, Daimler, Embark, Tesla and Volvo are all testing self-driving trucks as well, the goal to get these autonomous fleets into rotation within the coming years. Tesla has claimed it will have its self-driving cars ready in 2019, this year. But all the companies have pushed forward with their fleets of self-driving trucks, with one clear goal to help reduce the costs of trucking by having vehicles that can be on the road for longer stretches of time, and without needing to stop for a human driver to take a break.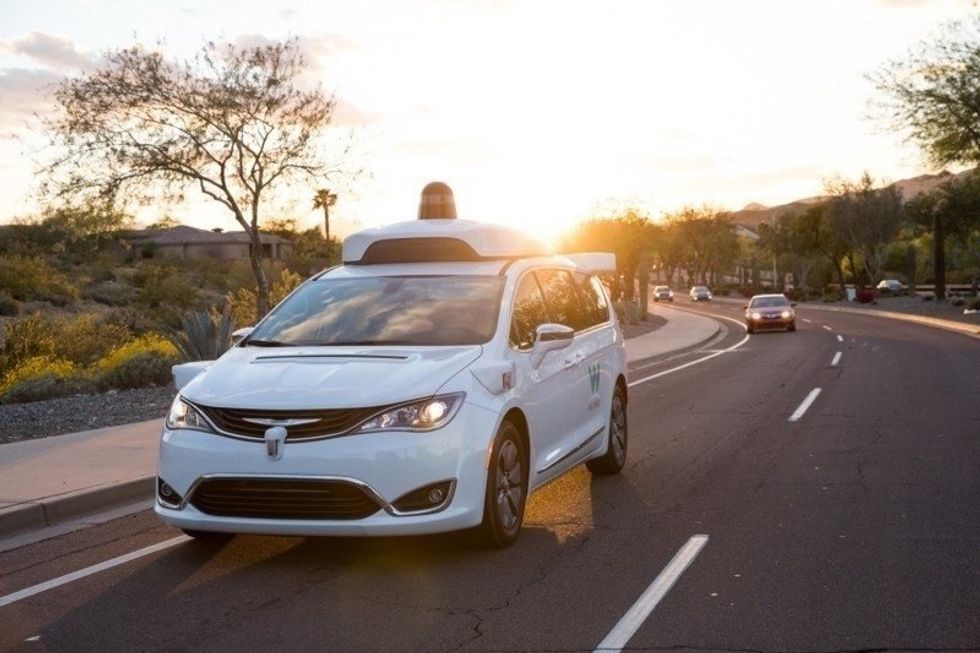 Waymo's been running a taxi service in the Phoenix area with its self-driving carsWaymo
Phoenix freeways
To date, Waymo has already tested its self-driving trucks in California and Georgia as well as Arizona. One test even put the system on the road in Atlanta to deliver materials for Google's own data centers, said the company on its web site.
In this most current test, said to be starting this week, Waymo's trucks will head out to drive along the freeways in the Phoenix area. While Waymo didn't specify which freeways the trucks will travel, Phoenix, as a major metropolitan area, lies at the nexus of multiple major freeways. These include Interstate 10, which runs directly to Los Angeles to the west, and Interstate 17, which runs north to Flagstaff, AZ. — both of which may have Waymo's fleet traversing them in the coming days.
From Your Site Articles
Related Articles Around the Web
Like GearBrain on Facebook