Like GearBrain on Facebook
Short of actually entering the "Westworld" film set, fans can now try their hand at games that mirror the HBO series through two new games that have just launched: the Amazon Alexa-based "Westworld," and the smartphone game of the same name. One is audio-based, and played through an Alexa device, the other a video game that will seem familiar to anyone who has tried mobile games in the past.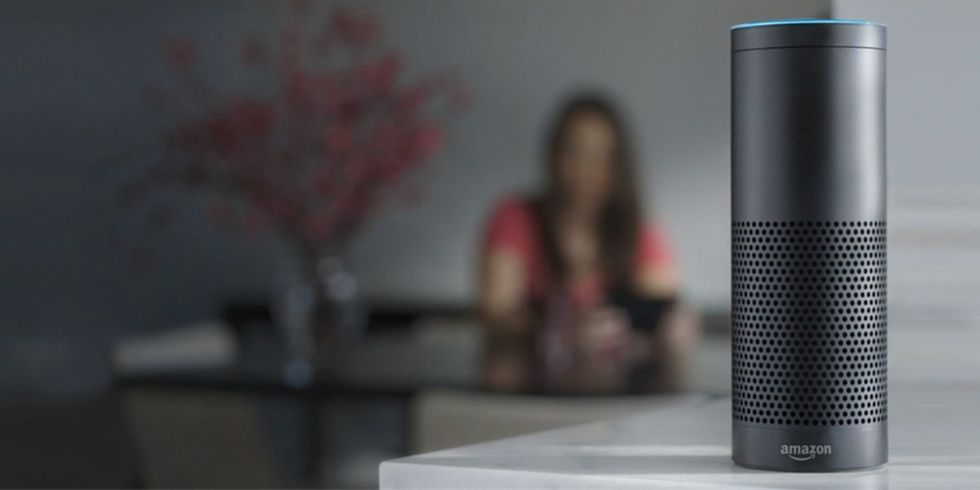 The new Alexa "Westworld" game is free — you just have to ask to play.Amazon
"Alexa, Open Westworld"

You don't need a train ticket to enter the audio maze game "Westword," but you do need an Alexa device, like an Amazon Echo or Echo Dot. The free game starts by just saying, "Alexa, Open Westworld." You'll immediately get a warning that the game contains material for mature audience, and you are asked if you want to continue. You have to say yes if you want to play.
Your first interaction is going to be with Rose, the madam of the saloon, who asks you your first questions and offers a bit of the lay of the land, telling you she's the only one you can trust. (We all know anyone who says that may have an ulterior motive.) There are three areas you need to master: memory, improvisation and self-preservation to win the game, which is to find the center of the maze. As you play, you may die — this happens to Hosts in the TV show. Here, as a guest, you just continue to resurrect and returning to the Rose in the saloon.
Although the game picks up on your responses, you can sometimes say whatever you want and the game will just keep going. If you guess an answer wrong, you'll also get characters willing to give you the answer.
As an audio adventure, the Alexa version of "Westworld" opens up a new kind of interactive game play, one that's not dependent at all on visual input. There's no virtual reality, no flashing digital imagery and no animated gifs. Nor can you actually zone out completely and tune-in, podcast style.
To win this game you need to listen, remember, and move through not only the maze of the game — but the maze of your own memory. It's a bit of anecdote to the social media malaise where we swipe, click, like and tap without thinking — and we found the experience a little refreshing.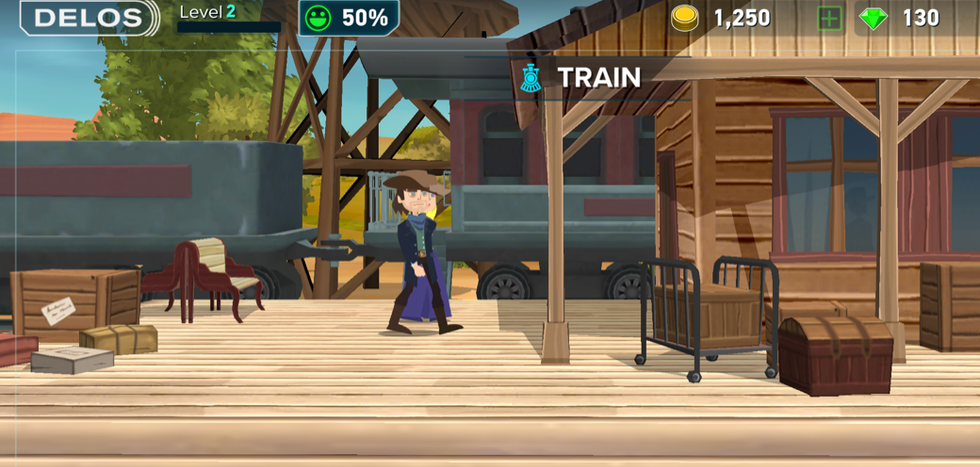 The Westworld mobile game lets you make Hosts as you control the parkGearBrain
"Westworld" Phone-style
For those who prefer a traditional visual gaming model, the smartphone game "Westworld," — which works on both iOS and Android devices — is where you'll want to be. Also free, the game throws you right into the control center of Westworld.
Here, instead of playing as a guest, as you do with the Alexa game, you're one of the park employees, charged with keeping the Hosts on track. (That's not an easy task as anyone who watches the HBO show this season knows well.)
You start in Sweetwater, and you're tasked with building the area: adding a jail, a bank and other buildings where your Hosts can interact with Guests — and the way you earn coins, and go up levels.
This is a complicated game — it is a complicated show — but you're not just aiming and shooting. Matching Hosts with Guests, and keeping them happy, is the goal of the game. You also want to earn upgrades so you can build more of your world, and expect to log-in a few minutes of training time. There's a lot to double click, rooms to navigate, tasks to take.
Honestly after about 15 minutes, I felt I'd gotten the basics down pat — and didn't feel much of a pull to keep going. True, I'm not a hardcore gamer at heart. And while I spent one of the those early summers chasing imagery creatures across New York, Florida and California playing Pokémon Go, I found the game didn't lure me back. Major "Westword" fans and mobile gamers, however, might find as they level up, the game holds more of their interest.
Like GearBrain on Facebook