Like GearBrain on Facebook
Alexa is poised to become the Kleenex of smart home.
There are now more than 100,000 smart home products that work with Alexa — coming from 9,500 different brands, according to Amazon's January Monthly Roundup, written at the end of January 2020. Google, by comparison, says that people can control more than 30,000 smart home devices through its Google Home or Nest Home devices, according to data from Google's site. Additionally, Google Assistant, works in more than 10,000 smart home products from more than 1,000 brands, according to Google as well.
That ten-fold difference between voice assistants — and what each, Alexa and Google Assistant, can control, may help to propel Alexa into a transformation few brands have reached — where their name becomes synonymous with the product itself. Think Kleenex, Band-Aids and Xerox. It may be that Alexa becomes the voice we all hear, or think we're hearing, talking to us in our home.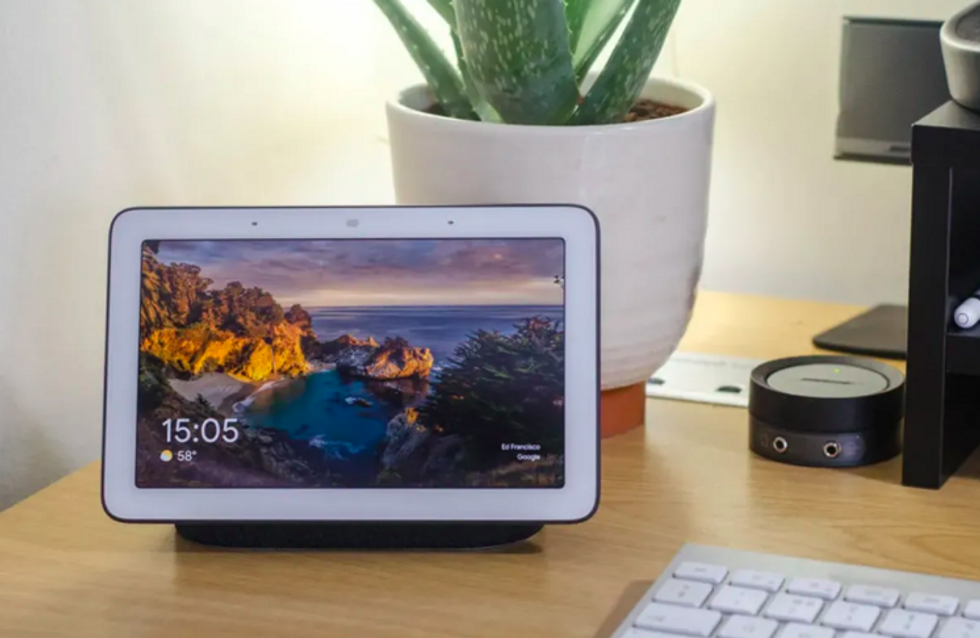 Google Assistant is thought to be more conversational than AlexaGearBrain
Alexa's competition

Certainly Alexa is hardly the only voice assistant in the smart home space. But it's hard to argue that it's not one of the better known. As we saw during this year's Super Bowl commercial for Alexa, even Ellen Degeneres wonders how people managed before the voice assistant appeared on our lives. (Let's be honest. We did just fine.) And it's true. An assistant that can find recipes, add to our grocery list, and lock the house down before bed is certainly a nice addition.
Echo Show 5 - Compact smart display with Alexa - Charcoal
Still, Alexa is hardly the only voice assistant that can handle those gigs. And it certainly can't turn into John Legend singing "Happy Birthday," as Google Assistant can. Google's A.I. is also a very robust voice assistant — some have argued, even better able to handle natural language requests. Then there's Apple, which actually beat everyone to the game with its smart assistant Siri. And Samsung has Bixby, its assistant which is rumored to be getting a new home in early 2020 with the Galaxy Home Mini.
However, none of these can even touch the 100,000 marker that Amazon says Alexa has hit — and surpassed.
Mini sizes
One of the key reasons for Alexa's dominance may also lie with the affordability of Alexa-enabled products, at least compared to Samsung and Apple's current line-up. You can pick up an Echo Dot, the smallest sized Alexa-enabled smart speaker for just $29. Google too offers a miniature version of its Google Home for the same price.
But more keenly, Amazon has just managed to make Alexa more friendly, at least when it comes to partnerships and working with other brands. Alexa may not be able to speak out of a Kwikset Kevo smart lock, for example, but the voice assistant can lock and unlock the device. Google Assistant can't.
By creating more ways for Alexa to work with smart home devices than any other voice assistants, Amazon certainly appears to be the dominant smart home voice to beat. At least for now.
Echo Dot (3rd Gen) - Smart speaker with Alexa - Sandstone
From Your Site Articles
Related Articles Around the Web
Like GearBrain on Facebook