Like GearBrain on Facebook
Press Release – Today, Xfinity Internet customers will be offered a unique product to help improve the Wi-Fi signal in their homes. It's called xFi Pods, a Wi-Fi extender which you plug in to your wall socket and then pair with your xFi Wireless Gateway or xFi Advanced Gateway. These smart plugs are easy to install and bring reliable Wi-Fi coverage to areas of your house that don't normally receive good Wi-Fi coverage.

"Our gateway devices are incredibly powerful, but we know that some homes have a unique layout or are constructed of materials that can disrupt Wi-Fi coverage in some rooms," said Eric Schaefer, Senior Vice President, Comcast Cable. "Wi-Fi is the oxygen for the digital home and our xFi Pods can blanket a home with great coverage and are simple to install and easy to use."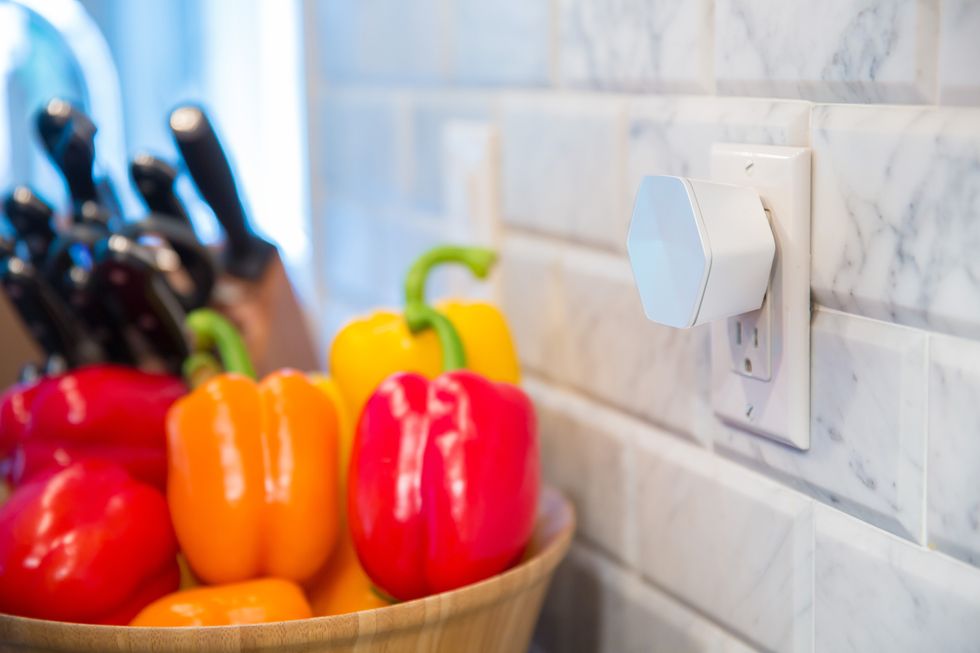 xFi PodsXfinity
xFi Pods work with the xFi Gateways to continuously monitor and optimize Wi-Fi connections to each device. Powered by a cloud-based, remote management platform, xFi Pods evaluate the Wi-Fi environment to ensure devices are using ideal signal bands and Wi-Fi channels. In addition, xFi Pods self-monitor their performance, diagnose issues, and "heal" themselves to deliver the best Wi-Fi experience for each device.

The hexagon-shaped, xFi Pods are sold either in three-packs for $119, or in six-packs for $199, plus shipping and handling. They can be purchased online at www.xfinity.com/xfipods, from the xFi app, and in select Xfinity retail stores. Later this year, Comcast plans to introduce a monthly payment plan option to purchase xFi Pods.
The national availability of xFi Pods follows last year's successful launch of the Xfinity xFi platform, which gives customers a simple, digital dashboard to set up and manage their home WI-FI networks. xFi is packed with user-friendly features like: being able to quickly find the home's Wi-Fi password, see what devices are connected to the network, troubleshoot issues, set parental controls, get notifications about activities on the home network, and even pause Wi-Fi access to certain devices during dinner or bedtime.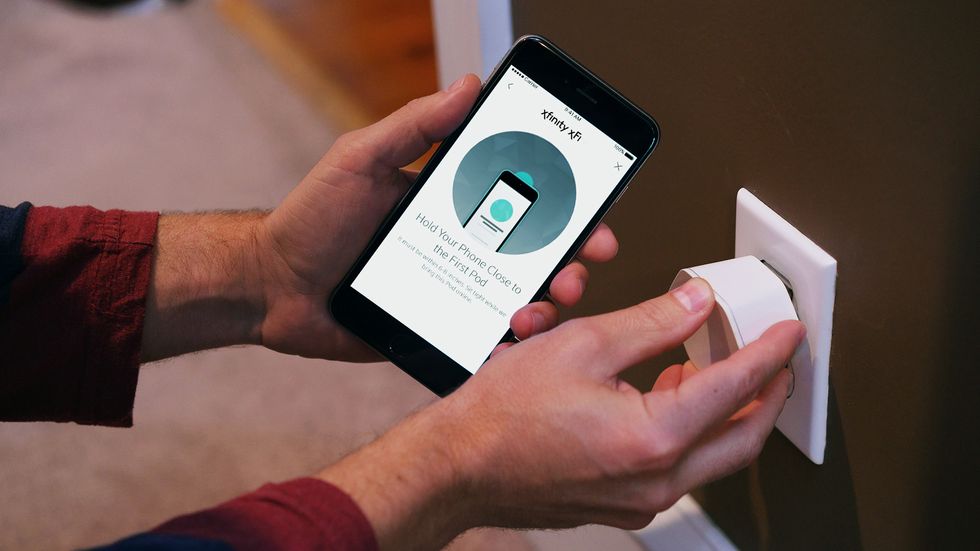 Installing xFi PodsXfinity
To add xFi Pods, customers simply need to download d the xFi mobile app (for iOS and Android) and follow the prompts. Once set up is complete, customers can view the connection status of all Pods, see how Wi-Fi devices are connecting (either through a Pod or directly to the Gateway), and continue to monitor all Wi-Fi devices right from the xFi mobile app. For more details about the set-up process, visit www.xfinity.com/xfipods.

In building a smart home, the wireless connection is the foundation that everything will rest on. All your devices need to have a signal strong enough to function properly. One way to assure you get the right wireless coverage in your house is through Wi-Fi extenders. They are easy to install and provide a valuable service for today's smart homeowner. Xfinity has done a nice job in building a smart home platform. It's great that they are now offering xFi Pods to help assure your Xfinity platform has the Wi-Fi coverage it needs to work at the optimal level for their customers.
Also, don't forget to check out WHAT WORKS WITH XFINITY on The GearBrain, our new compatibility checker for smart home devices and systems.
From Your Site Articles
Related Articles Around the Web
Like GearBrain on Facebook