The hottest game in the smartphone space right now are 5G devices, which boast download speeds infinitely faster than your current phone — if you have 5G coverage. For this option, most brands expect you to pay, like Apple with its four-figure iPhone 12. In other words, if you're willing to spend, there are a number of 5G options between $500 and $2,000.
But as the past few weeks have shown, smartphone makers are also looking at ways to be more competitive in the 5G space, and bringing the price down below the $500 price point, or at least offering an option or two in that range, is certainly one way.
Here then are our our selections for the best 5G smartphones all currently under $500 that are either on sale now, can be pre-ordered are are expected to be available before the end of 2020.
LG K92 5G — $359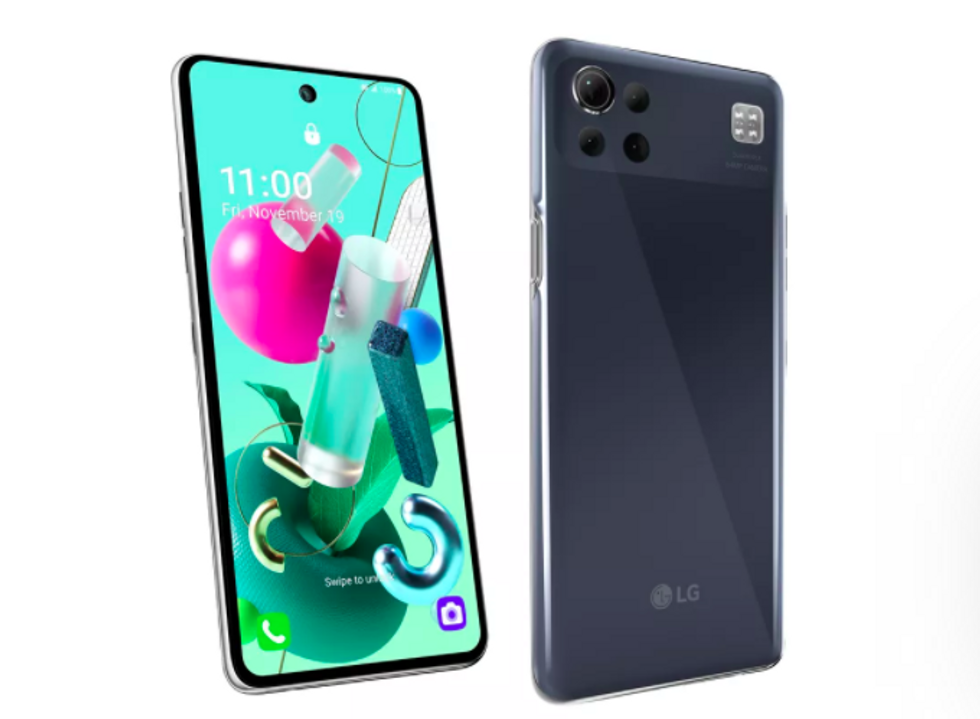 LG K92 5GLG
Probably the newest of the bunch, the LG K92 5G is packed with a Qualcomm Snapdragon 690, and has a 6.7-inch FHD+ display. You get 6GB of RAM, 128GB of storage plus a hefty quad-camera arrangement in the back. There's a 64MP camera, a 5MP ultra-wide, a 2MP macro sensor ad a 2MP depth camera.

You also have stereo speakers and a 4,000mAh battery in an Android 10 smartphone you can pick up in Titan Gray from AT&T, Cricket Wireless and US Cellular for $359 — when the phone goes on sale on November 6.
TCL 10 5G UW — $399.99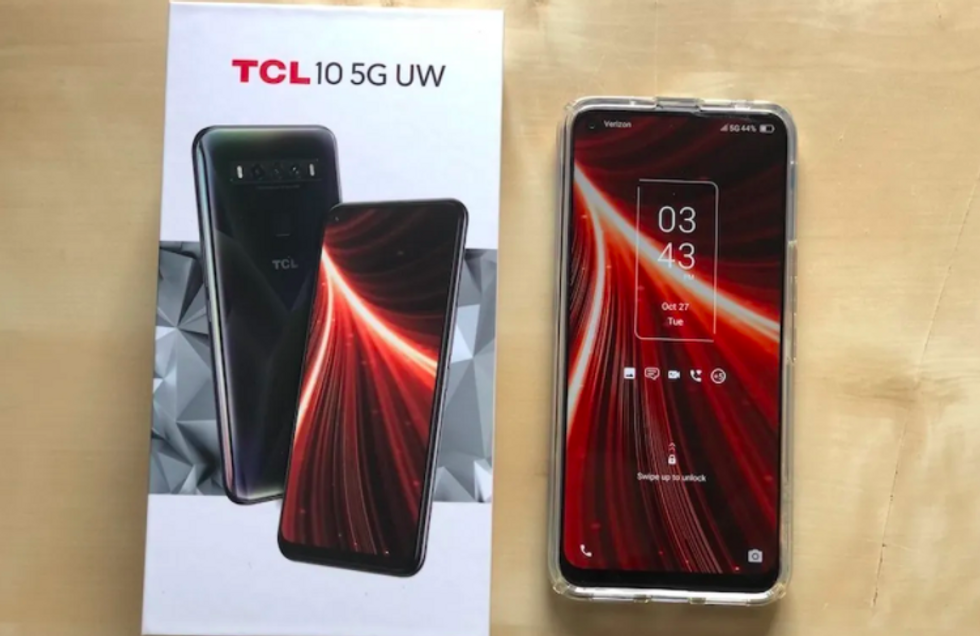 TCL 10 5G UWGearBrain
The TCL 10 5G UW, which GearBrain recently reviewed, is a hefty smartphone, clocking in at 7.4 ounces and 6.44" x 3.01" and is .37" thick. It has a slightly curved, 2.5D glass front and a 3D glass back, an FHD display, along with a three camera array in the back lined up neat, like soldiers, all in a straight line.

You also have a 4,500mAh battery, 6GB of RAM, 128GB of storage and the Qualcomm Snapdragon 756G processor inside. Again, you're on getting Android 10 inside, although TCL says it's committed to updating this to Android 11 at a minimum, eventually. You can pick this up for $399.99 on Verizon's site, which is the only carrier offering this smartphone.
Moto Edge 5G — $399.99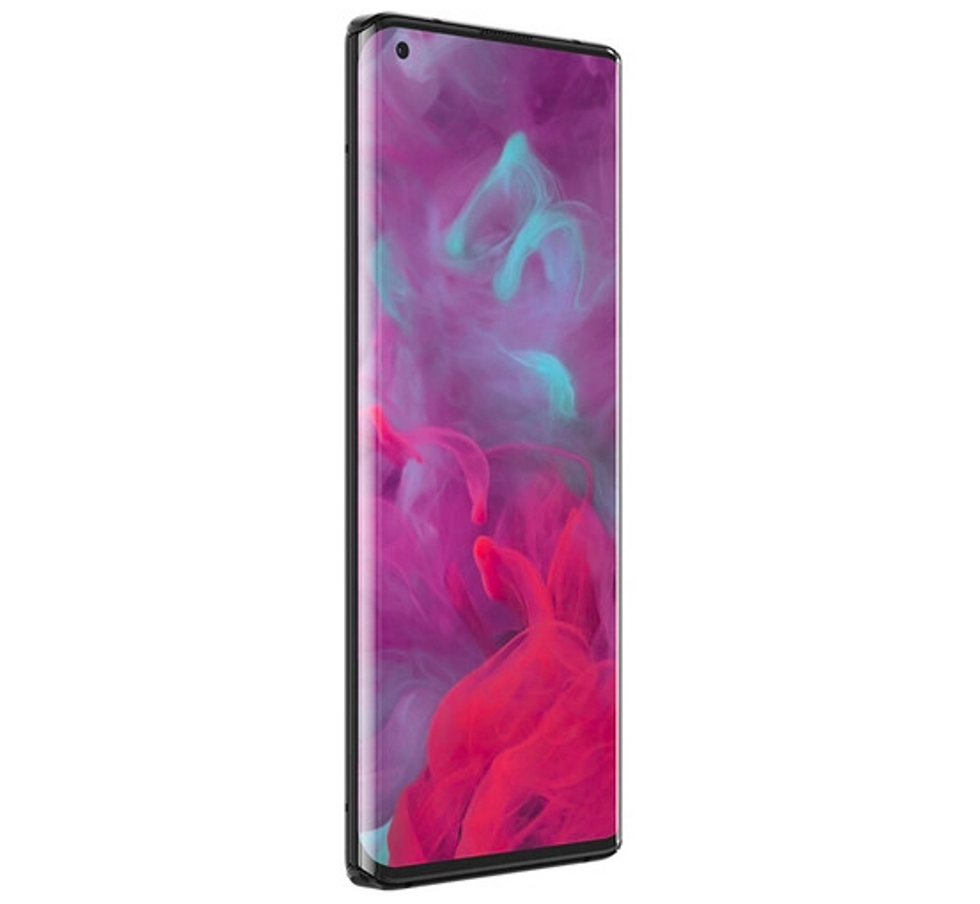 Moto Edge 5GMotorola
The Moto Edge 5G sports a 6.7-inch OLED touchscreen with Gorilla Glass 5, with three rear cameras, a 64MP, a 16MP and an 8MP, plus a front 25MP camera. The phone is 5G compatible, and includes that Qualcomm Snapdragon 756G processor inside. You're also still going to find Android 10 inside even through Android 11 is up and running.

The phone comes with 6GB of RAM, and a whopping 256 of storage, plus a 4,500mAh battery. Normally listed at $699.99, we're seeing the Moto Edge 5G pop up now at $300 off across a number of major retailers including Best Buy and B&H. How long that deal will last is not clear, but it's there now.
OnePlus N10 5G — $299.99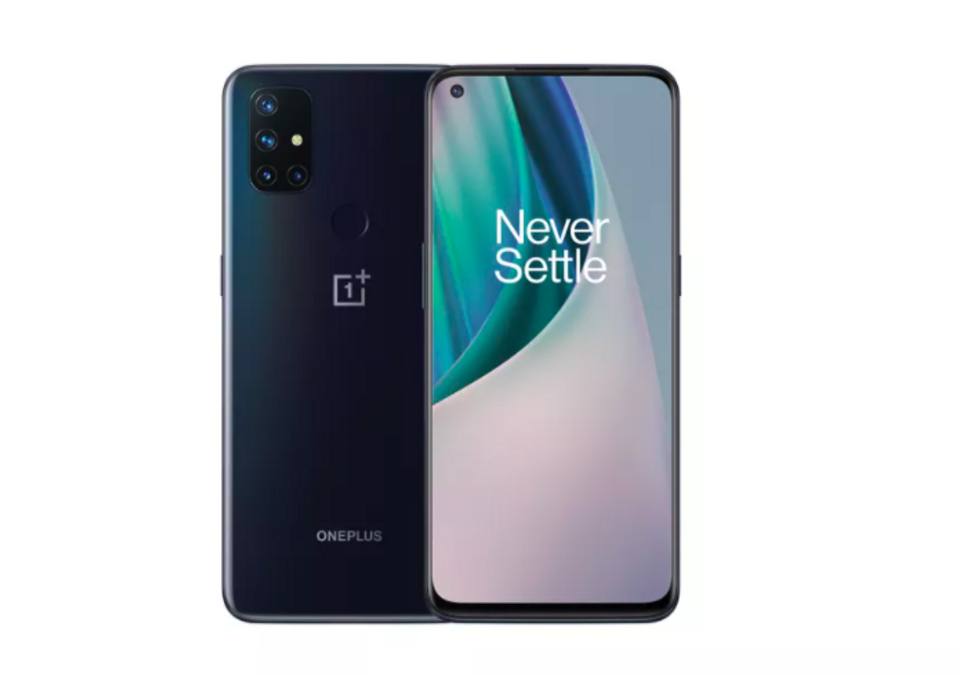 OnePlus N10 5GOnePlus
The OnePlus is $299.99 and has a Snapdragon 690 processor inside, with a 6.49-inch LED display. There's 6GB of RAM, 128GB of storage and you're getting a 4,300mAH battery. Four cameras are on the back including a 8MP wide-angle, a 64MP main, and two 2MP sensors. As for Android? You've guessed it, it's going to be Android 10.
OnePlus Nord Dual 5G —$439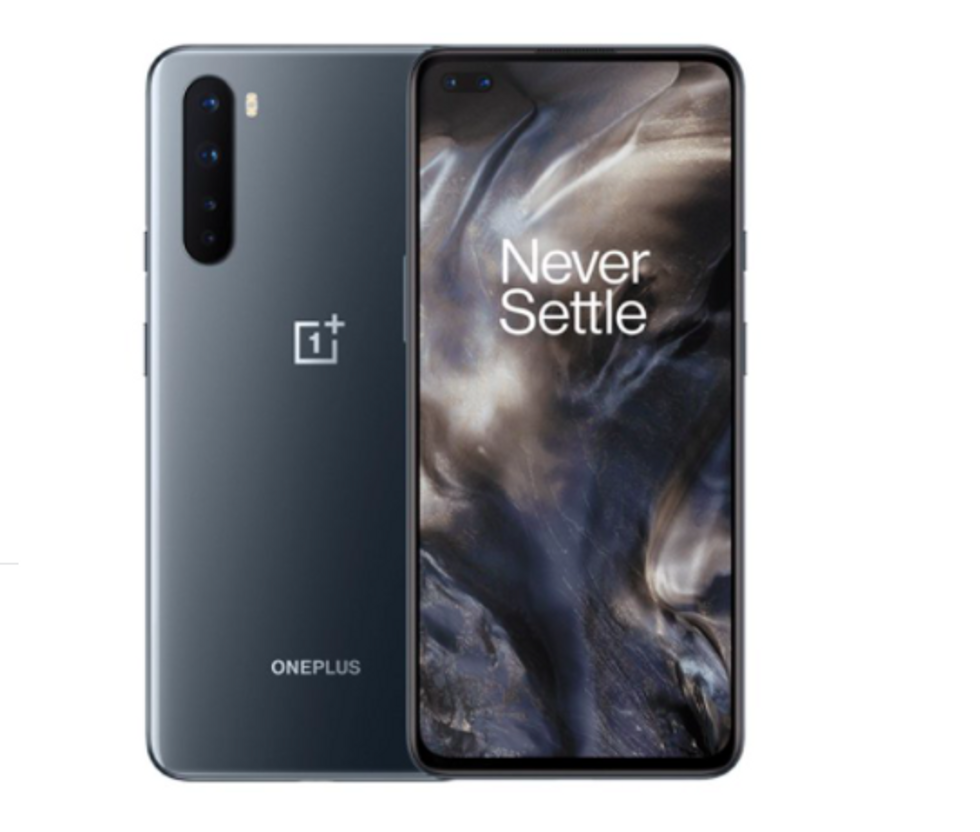 OnePlus Nord Dual 5GOnePlus
This smartphone features a 6.44-inch FHD+ display with Gorilla Glass, and the Qualcomm Snapdragon 765G processor. As for cameras you get one that's a 48MP sensor, an 8MP ultra wide lens, a 5MP depth lens and a 2MP macro lens.

You only get Android 10, but you get 8GB of RAM, 128GB of storage and the color options here are limited to gray onyx. We're seeing it available in a few spots in the U.S. now, including at Walmart.
Motorola One 5G — $444.99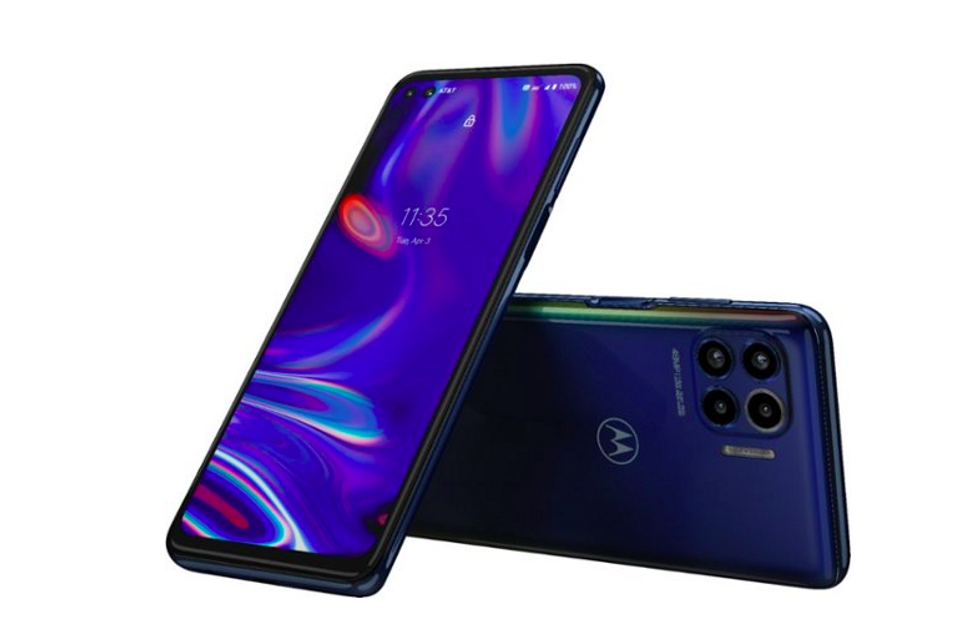 Motorola One 5GMotorola
The Motorola One 5G has a 6.7-inch FHD+ display, and also sports the Qualcomm Snapdragon 765G processor inside. There's a quad-camera set up on the back, including a 48MP main sensor, a macro sensor, an ultra-wide lens and a depth sensor, plus a front 16MP selfie camera.

The battery inside is a 5,000mAh giant, which also support turbo-charging, and the phone includes 4GB of RAM and 128GB of storage. But yes, you're still getting Android 10 inside. You'll pay just $444.99 for the phone through AT&T as the carrier, but $549.99 (which puts it out of our sub-$500 running) with Verizon.
Pixel 4a 5G — $499.99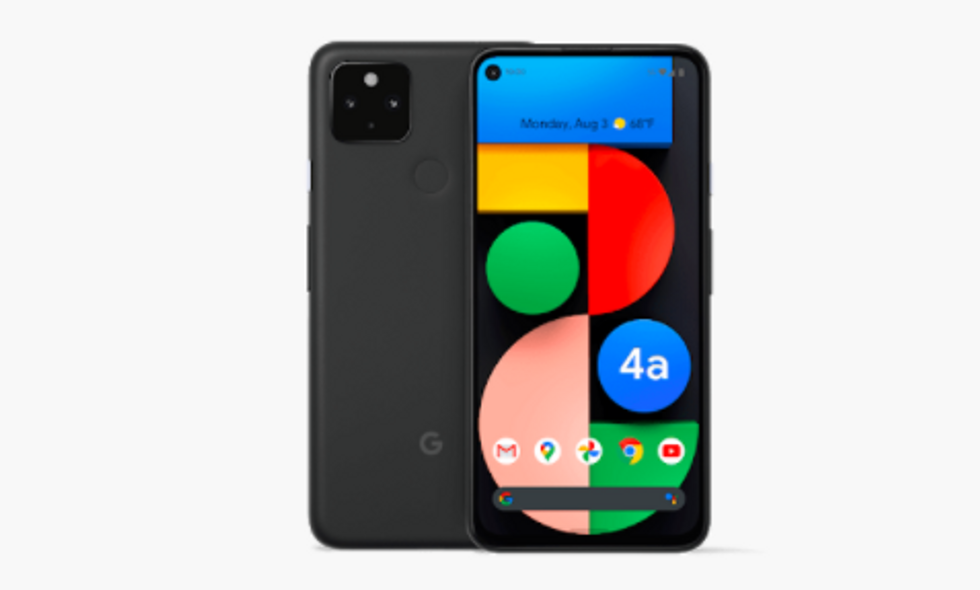 Pixel 4a 5GGoogle
The Pixel 4a 5G, which GearBrain is currently reviewing, is 6.1 inches tall, 2.9 inches wide and 0.32 inches thick, and comes in black and white. You're also getting the Qualcomm Snapdragon 756G processor inside, along with 6GB of RAM and 128 GB of storage.

The battery is 3,885mAh, and the camera set up on the back includes a 12.2MP sensor and a 16MP ultra wide sensor, along with an 8MP camera on the front. But here you're finally getting Android 11 pre-installed, which makes sense with this $499.99 smartphone coming from Google. You can pre-order the phone now from the Google Store.
Samsung Galaxy A51 5G — $499.99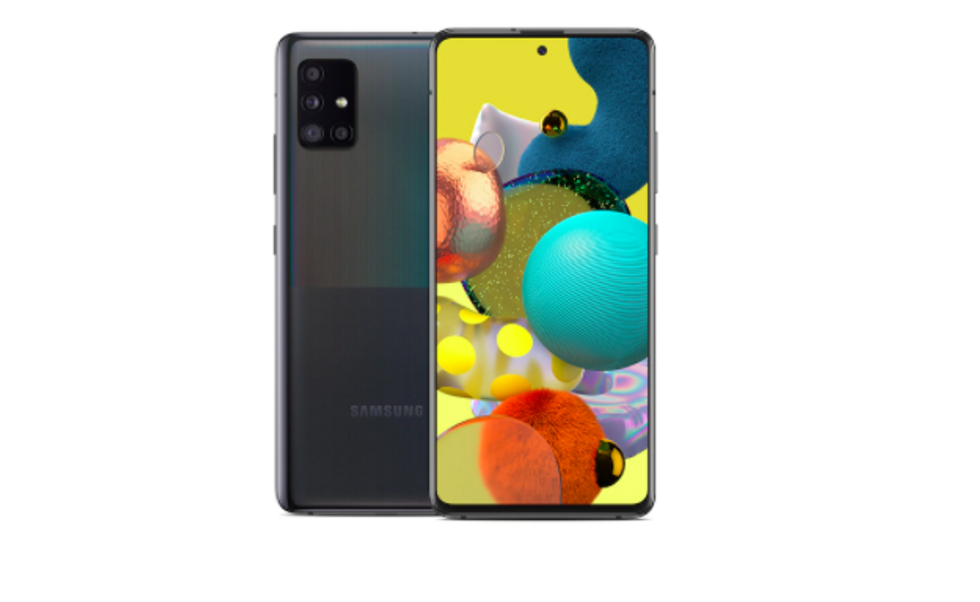 Samsung Galaxy A51 5GSamsung
The Samsung Galaxy A51 5G has a 6.5-inch FHD+ screen, with four cameras on the back, a 5MP depth camera, a 48MP main camera, a 12MP ultra wide camera and a 5MP macro. You get 6GB of RAM, a 4,500mAh battery — and you're taking this with Android 10 inside. Colors include blue and black, the latter which ships starting October 30.

You can also bring the price of this new 5G smartphone down considerably if you have a trade in to offer. Samsung's site lists the phone at steeply lower prices with trade-ins like an iPhone XR, which can net you $225 off the price and bring it down to $274.99 — unlocked.