Apple is thought to be just days away from announcing the all-new iPhone 12, the company's first 5G smartphone, and expected to bring a typical four-figure price tag along with it. But there are 5G phones already available from rivals like Samsung and OnePlus, who launched their options more than a year ago at price points far more friendly than what the expected iPhone 12 will cost.
Still, the launch of the iPhone 12 phone family will likely be a watershed moment for the next-generation cellular technology. Just like 3G and 4G before it, 5G will quickly become the norm, as networks install new hardware to broadcast its super-fast signals far and wide. And you should expect to see a big 5G marketing push from networks as soon as the new iPhone family arrives.
But if the Apple ecosystem isn't for you, what other 5G options are out there? Lots, is the short answer, as ASUS, Google, Nokia, Honor, HTC, Huawei, LG, Motorola, OnePlus, Oppo, Realme, Samsung, Sony, Xiaomi and ZTE all sell 5G phones right now, across a wide range of prices.

The following is by no means a complete list, but we aim to highlight some of the most noteworthy 5G phones across a range of price points and starting at $500.
Best budget 5G smartphones in 2020
As it is still new, 5G connectivity commands a premium over 4G, so budget handsets are still in the region of $500 to $700. The best options here come from Google and Samsung, in the form of the former's new Pixel 4a 5G and the latter's Galaxy A range. We have also included the OnePlus 8.
While not everyone will consider $600 a budget price, we think the handsets featured here offer good value for money, as the entry point for flagships phones now hovers around $1,000.
Google Pixel 4a 5G – $499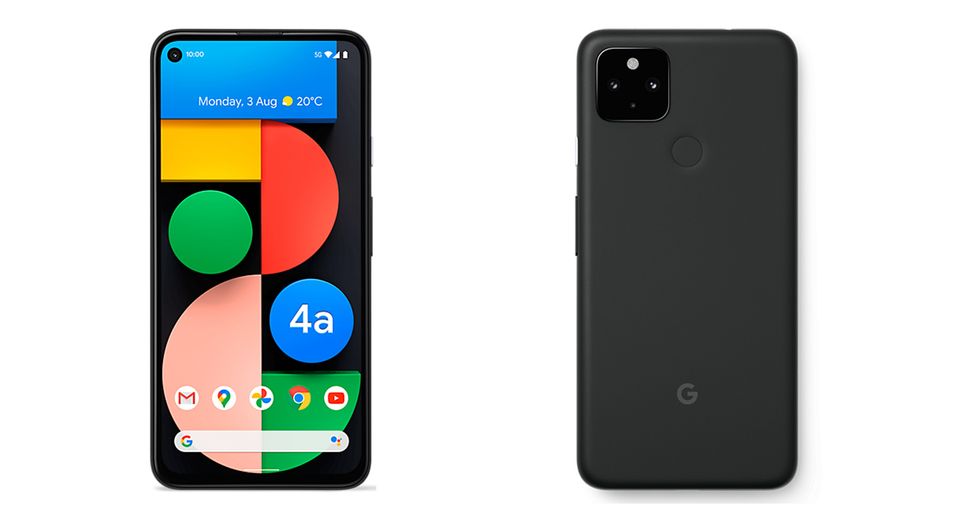 The Pixel 4a 5G is priced at $499Google
To be released on November 19, there are no prizes for guessing that Google's new handset os a 5G version of its 4a budget smartphone. But aside from the inclusion of a 5G chip, the new phone is larger than the regular 4a, with a screen of 6.2 inches.

It is powered by the Snapdragon 765G processor with 6GB of RAM and 128GB of storage. It also has a large, 3885 mAh battery, and of course features Google's excellent camera systems and computational photography software.
Samsung Galaxy A51 5G – $500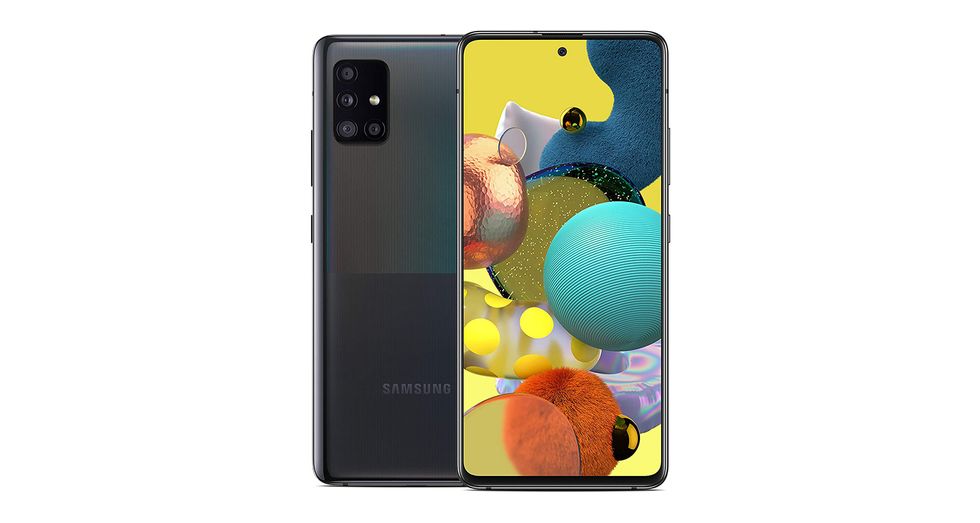 Samsung Galaxy A51 5GSamsung
The A51 5G is currently the cheapest 5G phone from Samsung, at $500 and around half that of its flagship Galaxy S20 range. For that, buyers get a large 6.5-inch handset with a quad-lens rear camera system, a hole-punch selfie camera and 128GB of storage.

The phone is powered by Samsung's own Exynos 980 processor and is available with either 6GB or 8GB of RAM. The large screen means there is space for an equally huge 4,500mAh battery, while the rear camera system has a resolution of 48 megapixels (and an impressive 32MP on the front). An under-display optical fingerprint reader completes what is a feature-packed phone for the price.
OnePlus 8 – $599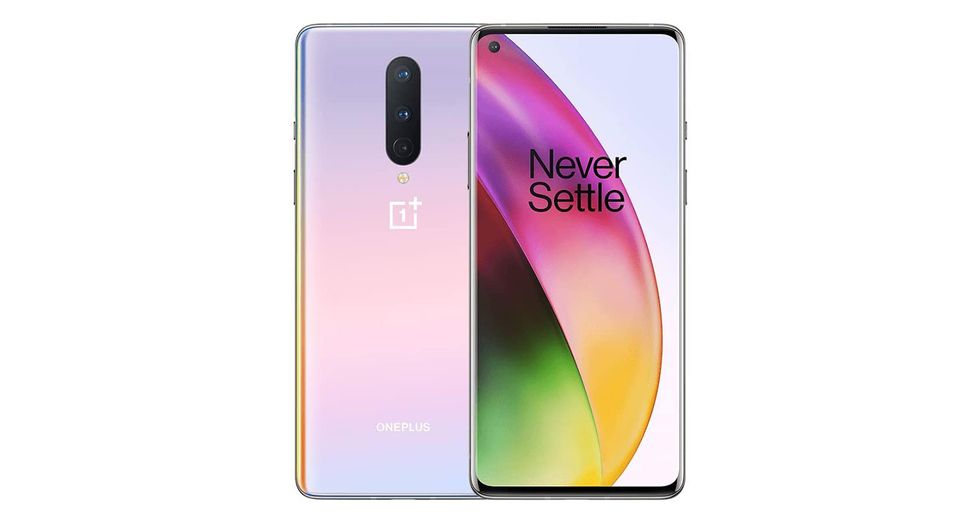 OnePlus 8OnePlus
Now available for $100 below its $699 retail price, the OnePlus 8 packs a lot of flagship features into a handset that is comfortably below the $1,000 sector range-topping phones now occupy.

For your $599 you get a 6.55-inch smartphone with a 90Hz refresh rate, a 48-megapixel triple camera system (plus hole-punch camera on the front), an impressive 8GB of RAM, a large 4,300 mAh battery with super-fast charging, 128GB of storage, and Alexa built-in.
The OnePlus 8 is available in a range of interesting colors that really help it stand out from the crowd, and it has a truly premium design with its curved, edge-to-edge display.
Samsung Galaxy A71 5G – $600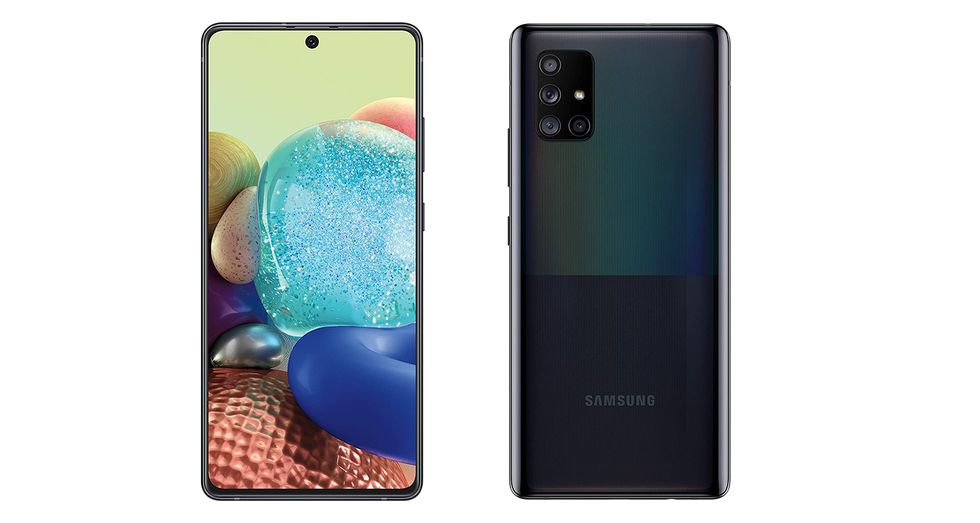 Samsung Galaxy A71 5GSamsung
If you have a little more to spend on your new 5G phone, Samsung also offers the Galaxy A71 5G. This handset has a larger 6.7-inch Super AMOLED screen with an edge-to-edge design, hole-punch front camera and under-display fingerprint reader.

The rear camera system also has four lenses like that of the A51 5G, but here the resolution is increased to 64 megapixels, while the selfie camera remains at 32MP. The phone also uses the same Exynos 980 processor and has the option of six or eight gigabytes of RAM, and 128GB of storage. Perhaps on the expensive side for a 'budget' phone, but 5G technology still commands a premium, and this is a seriously big handset from Samsung.
Best flagship 5G smartphones in 2020
Generally speaking, all flagship smartphones announced in 2020 come with 5G. All of the usual suspects are here, including the latest models from the Samsung Galaxy and Google Pixel ranges, plus new 5G versions of folding phones like the Samsung Galaxy Z Fold 2 and the Motorola Razr.
There's no getting away from the fact that these are expensive products. However, the Samsung Galaxy S20 is now just $600 in new Fan Edition guise, while the newer Galaxy Note 20 starts at $1,000, and the Note 20 Ultra goes all the way to $1,450.
Meanwhile, folding phones still command a healthy premium, with the Z Fold 2 costing $2,000, and the Motorola Razr 5G being $1,200. Of course, Apple's new iPhone 12 will join this article once it has been announced in the coming weeks.
Samsung Galaxy S20 Fan Edition – $600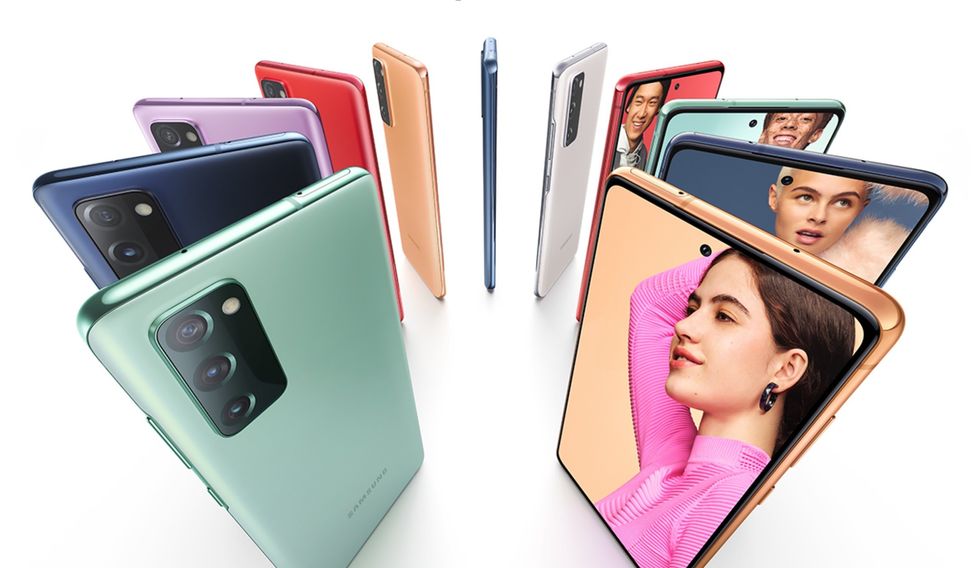 Samsung Galaxy S20 Fan EditionSamsung
The new Galaxy S20 'Fan Edition' starts at a respectable $600, making it great value for a flagship 5G handset. The S20 is older than some of its rivals, having come out in March 2020 and no doubt due to be replaced by a new model in March 2021, but it's still a very good handset.

The S20 Fan Edition has a 6.5-inch display with a hole-punch front camera that has a resolution of 32 megapixels. The rear camera system is 12MP and the battery is an impressive 4,500 mAh, while storage is an acceptable 128GB and RAM is 6GB.
In making the S20 Fan Edition, Samsung has swapped out the regular S20's glass construction for plastic, resulting in a less premium finish but one that won't smash into pieces when inevitably dropped. The Fan Edition also misses out on the S20's 8K video recording abilities, but we really doubt that will be a concern to many readers.
OnePlus 8 Pro – $900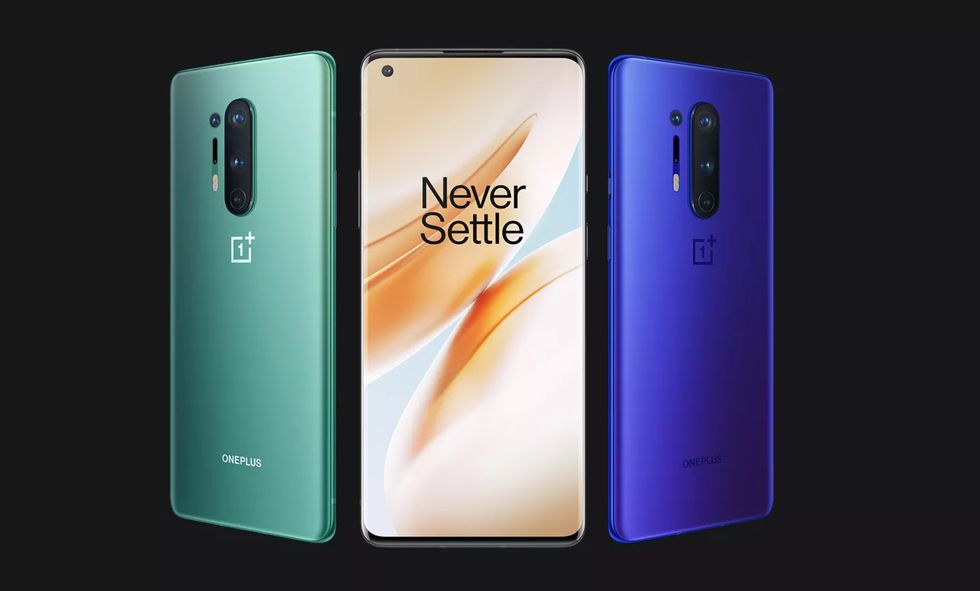 OnePlus 8 ProOnePlus
An upgrade on the OnePlus 8 mentioned earlier, the Pro model has a larger 6.78-inch display with a faster 120Hz refresh rate, making for a smooth experience when scrolling, zooming in on content, and gaming. There's a 48-megapixel quad-camera system on the back with 3x telephoto and 30x digital zoom, and a 16M front camera.

The battery is a large 4,510 mAh capacity, and power comes from a Snapdragon 865 processor with 8GB of RAM and up to 256GB of storage. As with many recent OnePlus phones, the 8 Pro has super-fast 30 watt charging capabilities, and there is Alexa built in.
Google Pixel 5 – $700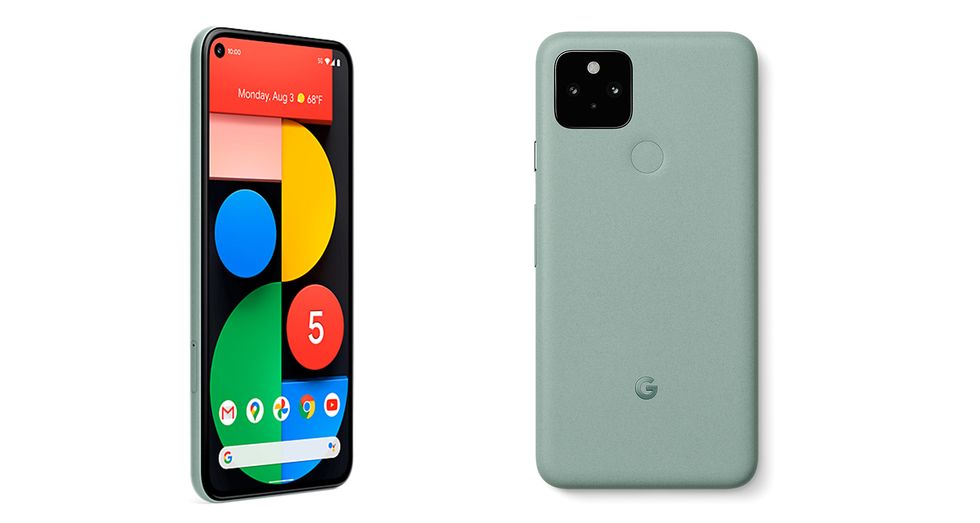 Google Pixel 5 Google
The brand-new Pixel 5 is Google's first 5G smartphone. It is available to pre-order now and is available from October 15. Smaller than many of its flagship rivals, the Pixel 5 has a 6-inch display but still manages to contain a large 4,080 mAh battery.

Pixel 5 also uses the Snapdragon 765G processor with 8GB of RAM, meaning it doesn't quite have the power of some rivals. Despite this, we expect the new Pixel to offer market-leading photography performance from its 16-megapixel rear camera system and Google's computational photography skills. Storage is on the low side, at 128GB with no option for expansion, but Google's cloud storage goes some way to alleviate that concern.
Motorola Edge Plus – $1000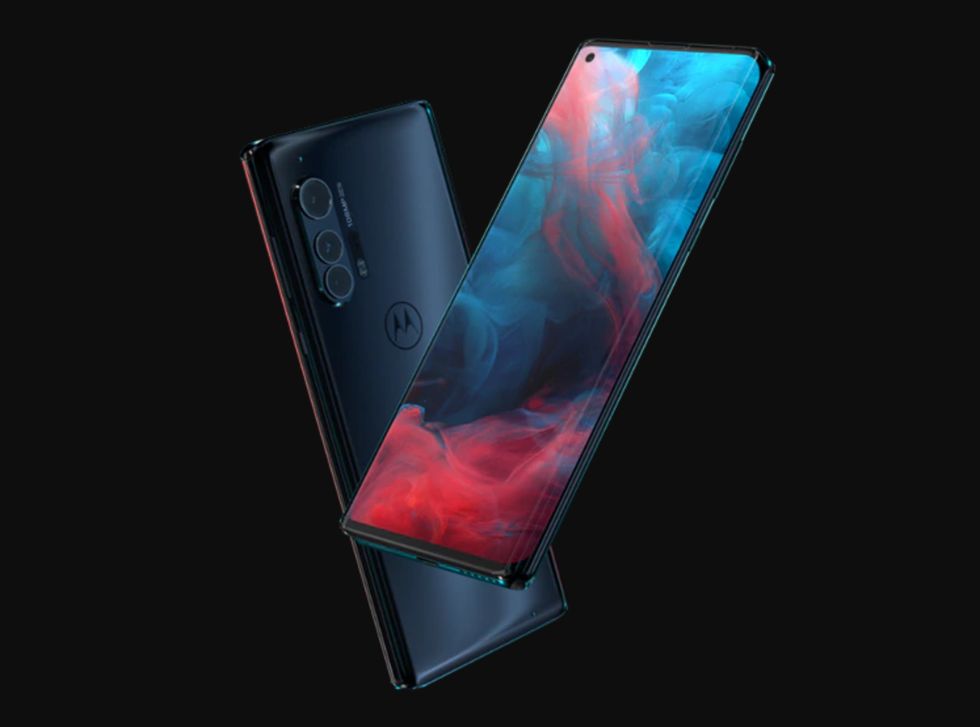 Motorola Edge+Motorola
A slightly left-field option, the Motorola Edge Plus is an attractive 6.70inch smartphone with a huge 108-megapixel rear camera system with 3x optical zoom, an equally large 12GB of RAM, and a 5,000mAh battery. The front camera is 25MP resolution, 18 watt fast-charging is available, and there's an optical fingerprint reader embedded under the display.

It might not be the obvious choice in a market dominated by more popular brands like Samsung and Apple, but if you want range-topping specs the Motorola Edge Plus is hard to beat.
Samsung Galaxy Z Fold 2 5G – $2,000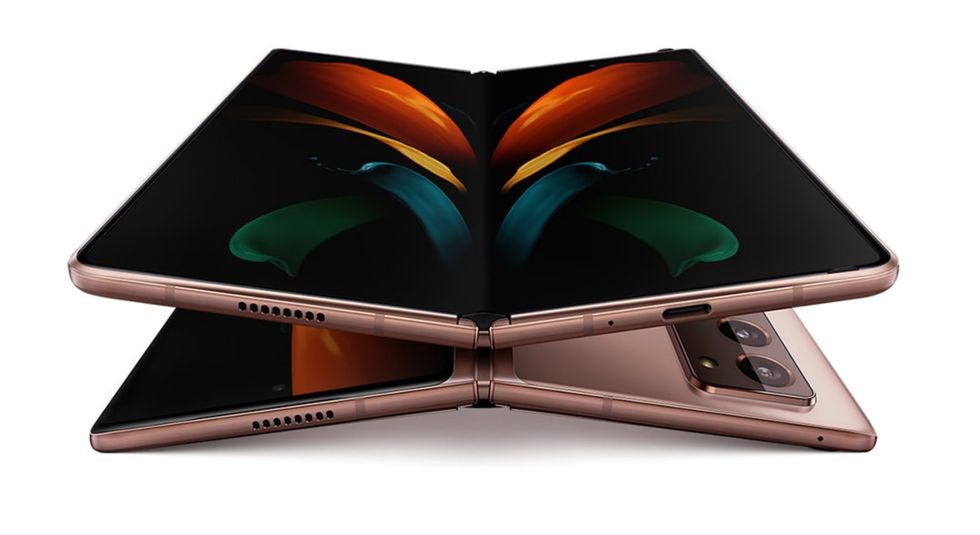 Samsung Galaxy Z Fold 2 5G Samsung
Folding phones are still in their infancy, and incredibly expensive, but there's no denying that Samsung is learning quickly from its mistakes. After the disastrous launch of the original Fold, the Fold 2 has a sturdier hinge and internal display, plus an external screen that is now much larger and far more useful than before.

There is also 5G connectivity and an attractive new 'Mystic Bronze' color option to match the phone's premium price point. It's still a chunky phone, but when unfolded the 7.6-inch display is impressive, and so too is the 6.23-inch screen when folded closed. Power comes from a Snapdragon 865+ processor with a massive 12GB of RAM, and there is a 4,500 mAh battery.
Motorola Razr 5G – $1,200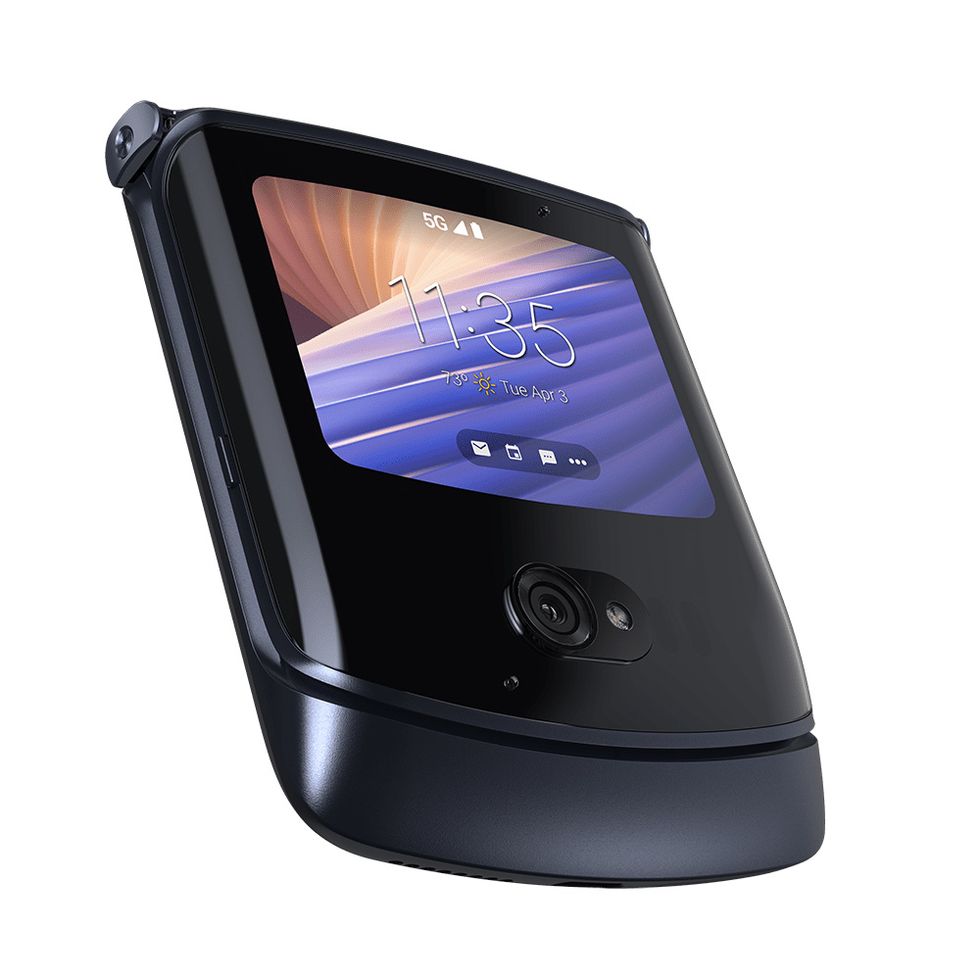 Motorola Razr 5GMotorola
Still expensive, but a chunk cheaper than its predecessor and still oozing with nostalgic charm, is the Motorola Razr 5G. The new model has a larger, 2.7-inch external display while retaining the clamshell flip-phone design of the first iteration.

The internal screen measures 6.2 inches when folded open, and the main camera is an impressive 48 megapixels; the front-facing camera is 20MP, but when folded closed you can use the higher-resolution camera to take selfies. The phone is powered by a Snapdragon 765G processor that is less powerful than some other flagships, and the battery is quite small at 2,800 mAh, but this is a phone that is more about personality than performance.