Like GearBrain on Facebook
Maybe you weren't excited about the iPhone 8, or its battery issue concerned you, and bit the bullet, dropping $1,000 on the iPhone X. You're going to want a smartphone case to protect that investment. So whether you like a rugged look or prefer something on the lighter side, these cases are will help you protect your iPhone X.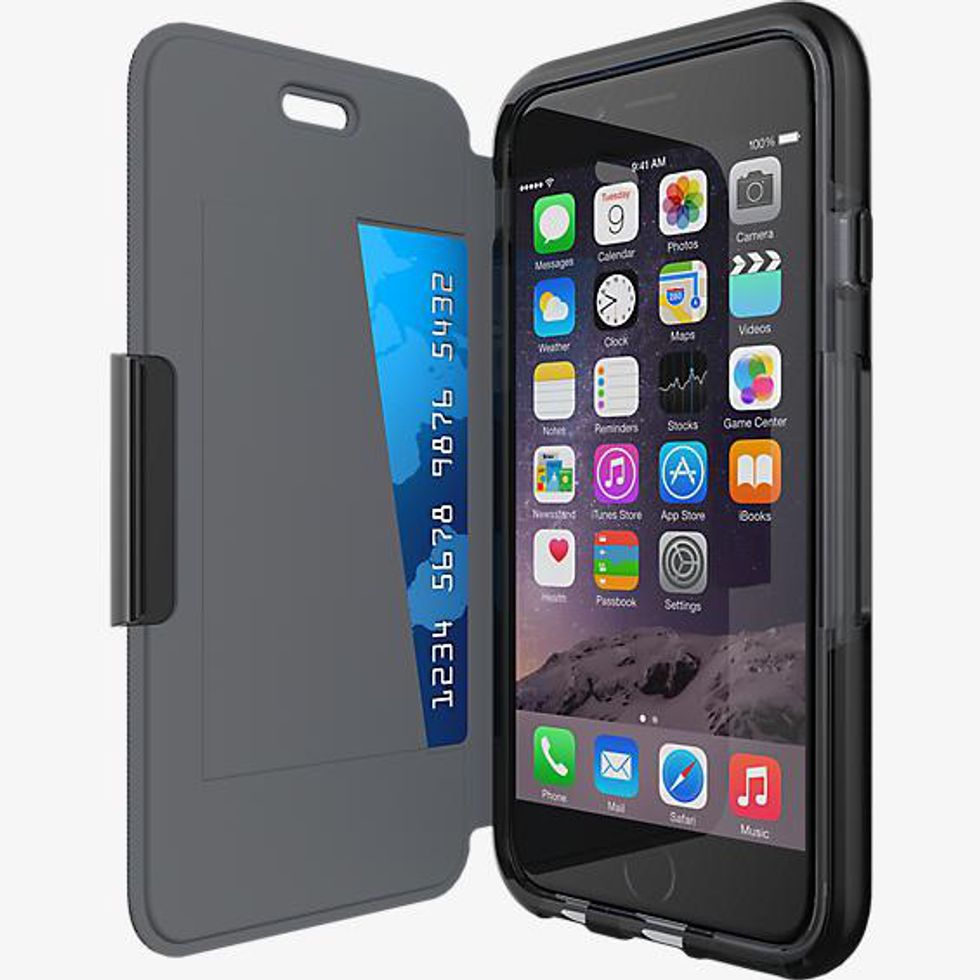 The Tech21 Evo Wallet is designed to protect an iPhone X from a 10 foot drop — much higher than typical carrying height.Tech21
Tech21 Evo Wallet
Tech21's $49.95 Evo Wallet gives you a side pocket to slip a credit card or two in there. But more crucial for the iPhone X all glass design is the three layers the company claims to have baked inside each case: a hard outer shell, an extra shell around the edges, and a third outline that they say absorbs the shock of being dropped. The cases don't impact wireless charging, says Tech21 — and they say phones are protected from a 10-foot drop.
Each case is equipped with Tech21's patented FlexShock material which absorbs impact, without impacting new features like wireless charging or edge-to-edge display.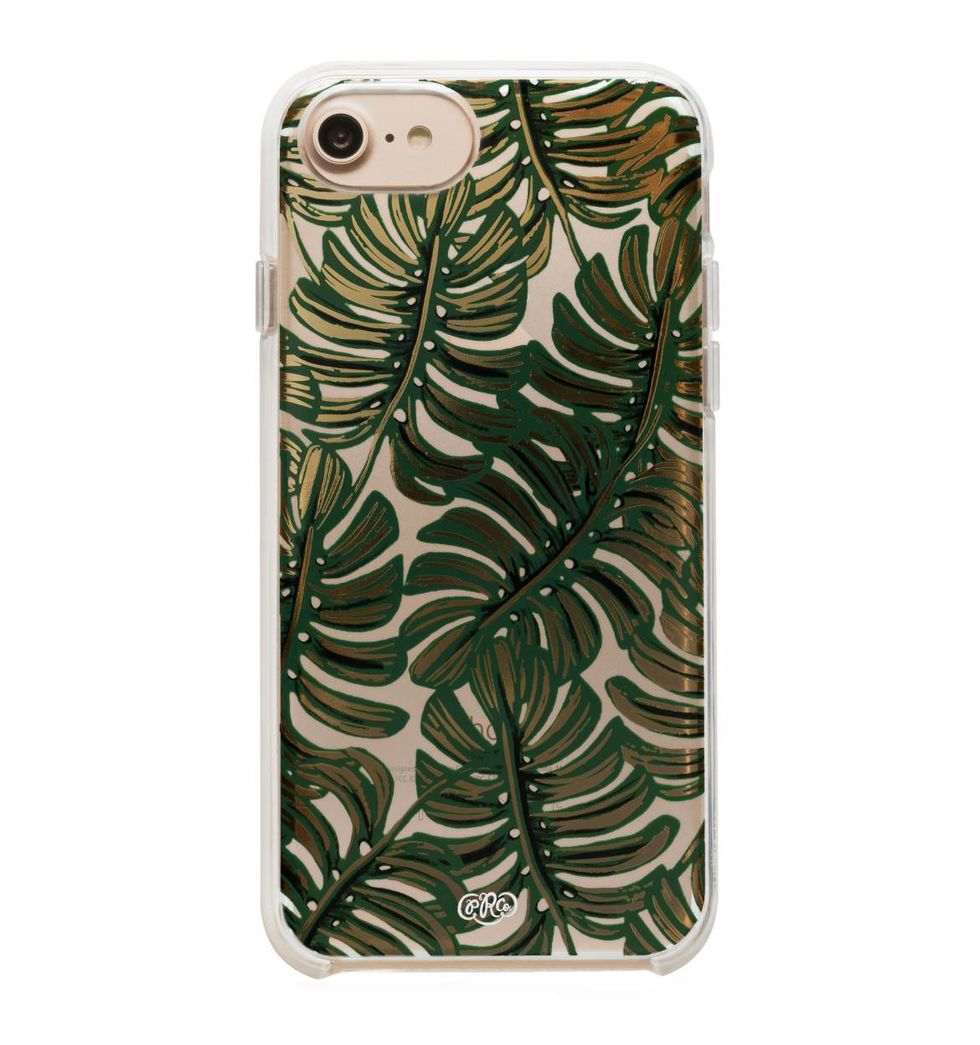 The iPhone X Clear Monstera case from Rifle Paper is clear, with gold foil detailing and decorative appeal.Rifle Paper
Rifle Paper Clear Monstera

Look, it's an urban jungle — but your iPhone doesn't have to look like it's ready for field duty. Rifle Paper is known for its sumptuous designs on greeting cards, wrappings and yes, they do iPhone cases too. The company has six designs ready to go for Apple's 10th anniversary iPhone — and we're partial to its $34 Clear Monstera design with gold foil accents and images of giant Monstera leaves. The case is slightly clear so you can see the space gray or silver accents come through too.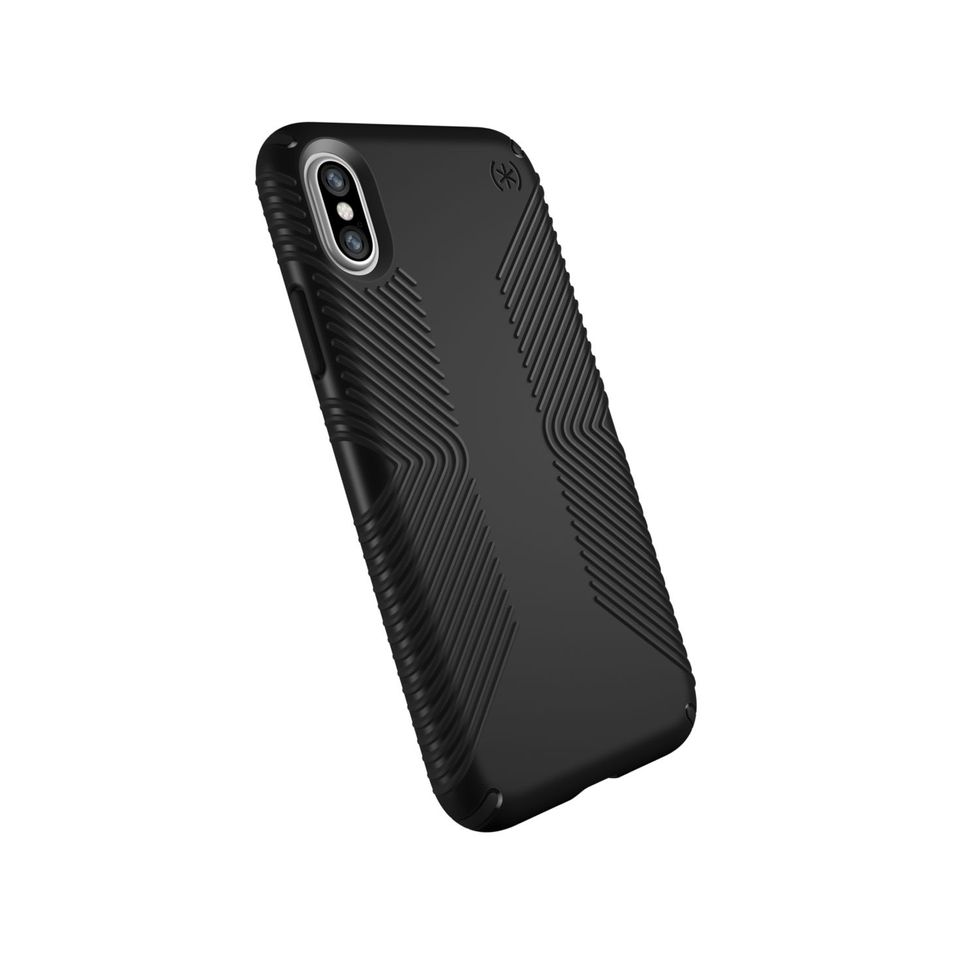 Besides black, Speck has nine color options including a dove grey/aloe green combo for its Presidio Grip iPhone X case.Speck
Speck Presidio Grip
Speck has been a leader in smartphone cases for some time — and the company is ready with the $39.95 Presidio Grip iPhone X case. The sides sport rubberized fins — helpful for keeping a tight hold on your new $1,000 gadget. There are nine color options —nice given that you're only going to able to pick space gray or silver for the iPhone X itself. Special perk: Speck is currently offering free, two-day shipping on the site for new cases: so if you've already ordered the iPhone X and forgot a case, these can get to you quickly. (Available on Amazon.)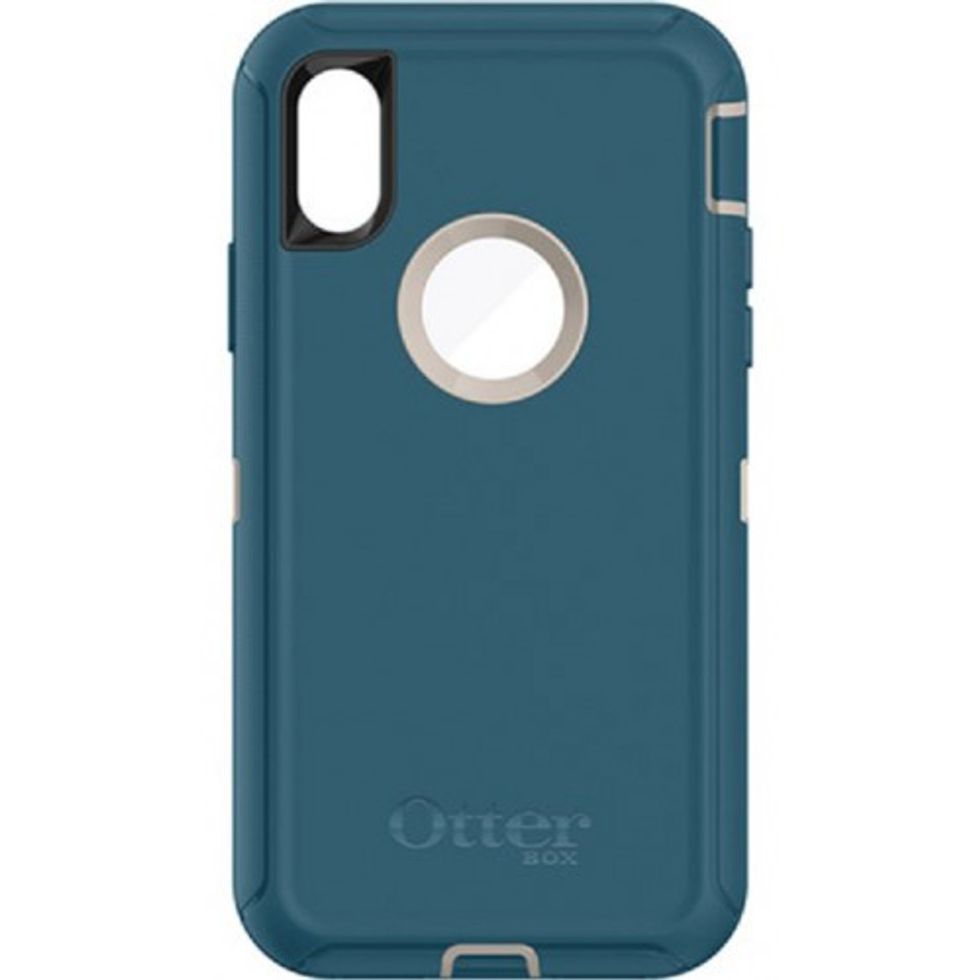 The Otterbox Defender Series is expected to be in stock November 1 — two days before the iPhone X even ships.Otterbox
Otterbox Defender Series
Otterbox is a name known for strong iPhone cases — and its $49.95 Defender Series carries the company's Certified Drop+ Protection. That means cases are put through more than 24 tests including high temperature, humidity, cold storage and thermal — as well as ensuring its hand lotion and makeup resistant. This case comes in six color combos including the Big Sur color, our favorite, above.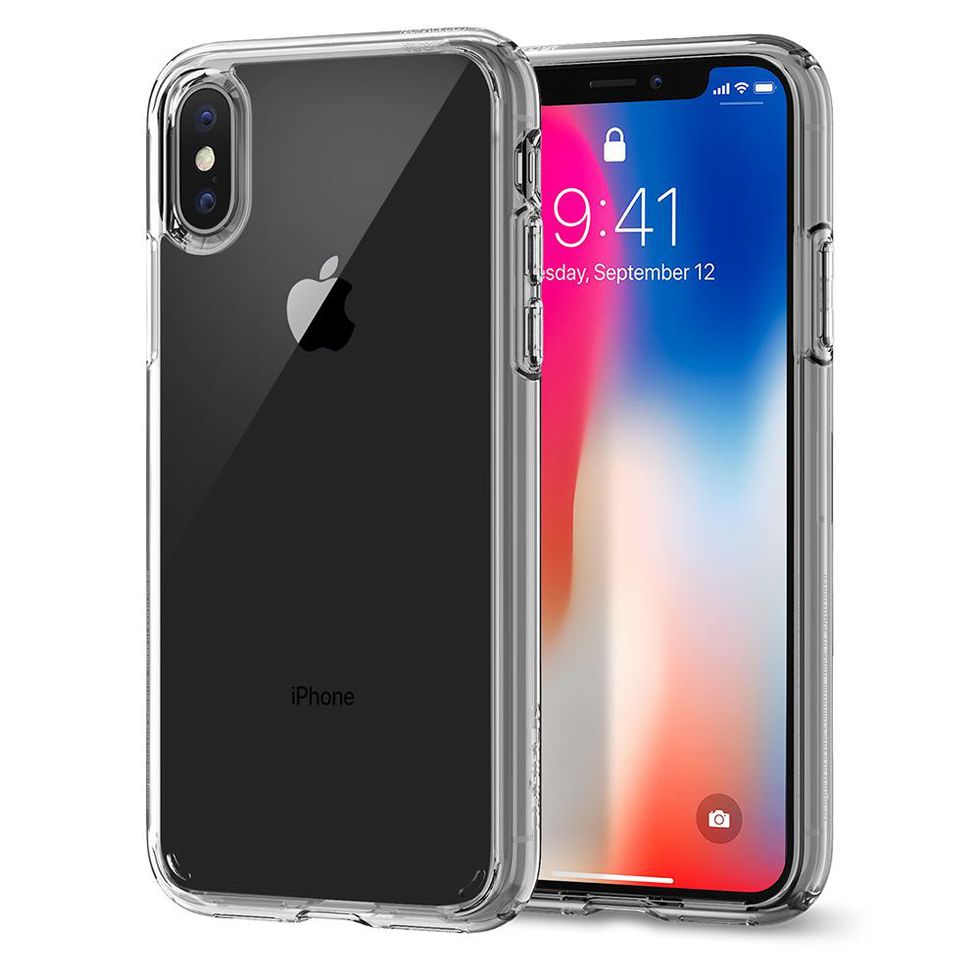 The completely clear Ultra Hybrid iPhone X case from Spigen is going to appeal to iPhone purists.Spigen
Spigen Ultra Hybrid
Some people don't want anything to mar the beauty of their new iPhones — if that's the case the Spigen Ultra Hybrid is one to consider. Completely clear, the case has a hard plastic back plus cushioned sides. Note: Spigen says these side bumpers won't yellow over time, which anyone who has ever had a clear case knows can be an ugly side-effect. At just $24.99, the case is also the cheapest on our list. After spending $1,000, you may need to stick to a budget.
[PEZR1Y1508969089]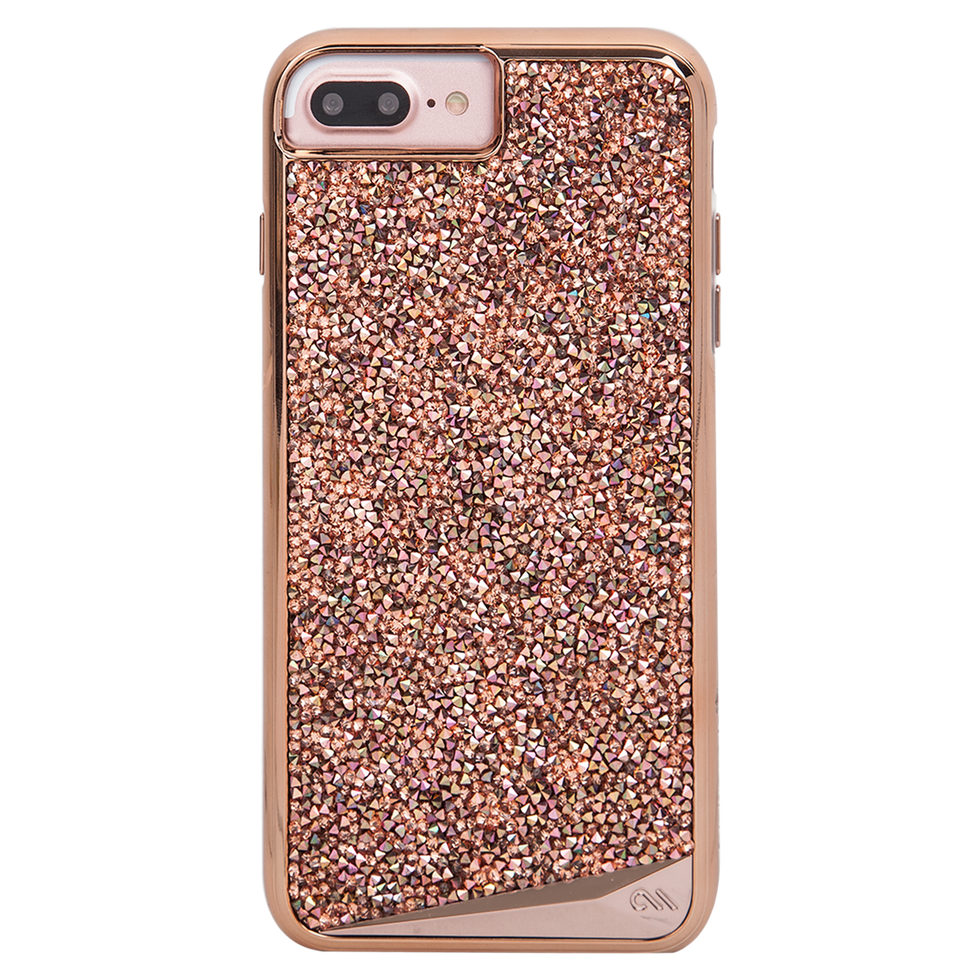 This two-part iPhone X is studded with real pink crystals — and has an extra shock absorbing layer.Case-Mate
Case-Mate Rose Gold Brilliance Tough Cases
Bemoaning the fact you can't order the iPhone X in rose gold? This may be the case for you: At $80, it's the most expensive on our list but hey, there are real crystals on the embedded in the case. Still, the cover will support wireless charging, has a second, removable, extra layer for increased shock absorption and has a lifetime guarantee.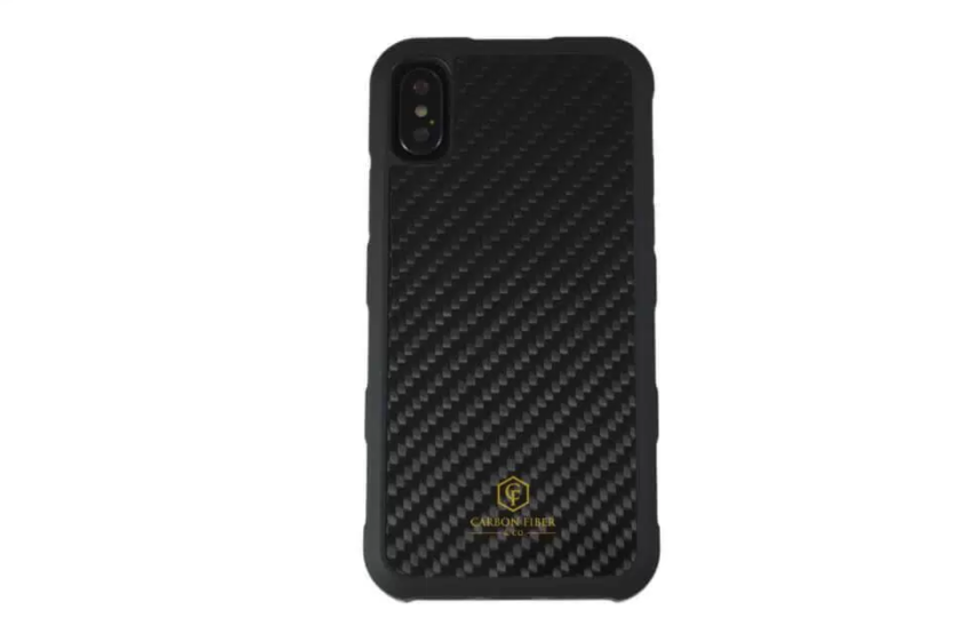 Real carbon fiber in this iPhone X Case may make you feel you're encasing your newest tech gadget in some grade A garb.Carbon Fiber
Carbon Fiber iPhone X Case
Finally, for those who want carbon fiber strength — here you go. While we can't tell you if the carbon fiber used to builds this case makes it stronger or not — it certainly looks tough. Made by Carbon Fiber & Co, the case has a front and real extended lip to help protect the glass screen and rear camera. But of course with the iPhone X — practically the entire iPhone is made of glass. Carbon Fiber also says the case protects against what it calls a "full drop" and says the carbon fiber won't interfere with Wi-Fi or cellular signals. The case is on sale, on the site, for $39.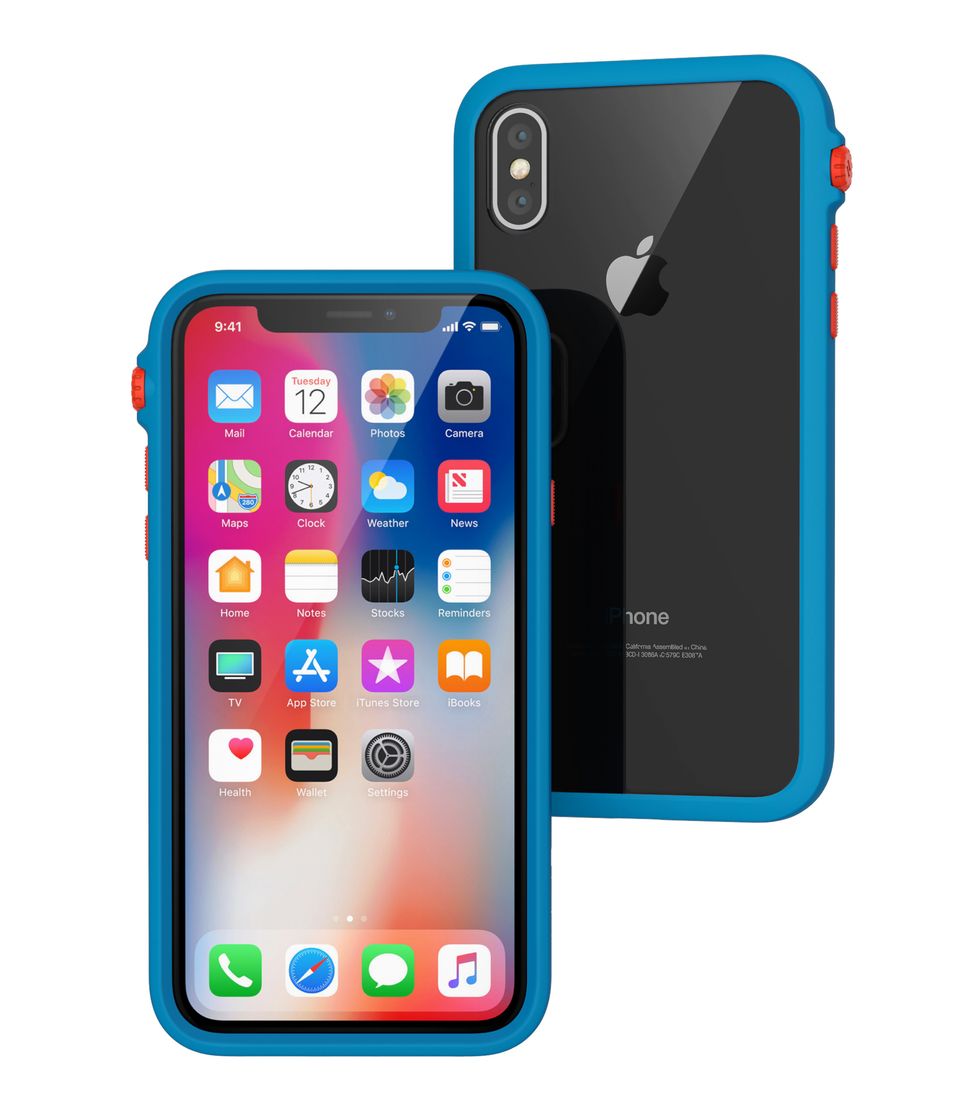 Catalyst says its case will protect your iPhone X from nearly a 10-foot drop.Catalyst
Catalyst Impact Protection Case
Catalyst added a rubber-polymer blend into its case which the company says will make the cover even more protective for up to 3 meters, or about 9.9 feet. Look, you know you aren't planning to drop your $1,000 iPhone X. But with a lanyard attachment, four color options and rubber grips on the side, the $39.95 Catalyst Impact Protection Case is a solid choice. Pre-orders start now, and shipping is expected to start in November. Trust us: you're not getting your X any time before that.
Related Articles Around the Web
Like GearBrain on Facebook