Abode has announced an all-new smart home security camera, featuring a modular design, artificial intelligence with facial recognition, and waterproofing.
Called the Outdoor/Indoor Smart Camera, the device was announced at the CES technology show in Las Vegas, goes on sale in the first quarter of 2020, and is priced at $199.
Read More:
Although not a doorbell camera as such - Abode says one of those is coming later - the Outdoor/Indoor Smart Camera can be fixed to the wall by your front door and powered by existing doorbell wiring if you so wish. Alternatively, the new Abode camera can be fitted elsewhere in or out of the home, and powered by a regular wall outlet.
The camera records in 1920 x 1080 Full HD resolution and has a viewing angle of 152 degrees. It also has an infrared light and sensor for night vision capabilities, an IP65 weather-resistance rating, infrared motion detection and includes a speaker and microphone for two-way audio. That way, you can talk to someone through the camera using Abode's smartphone app.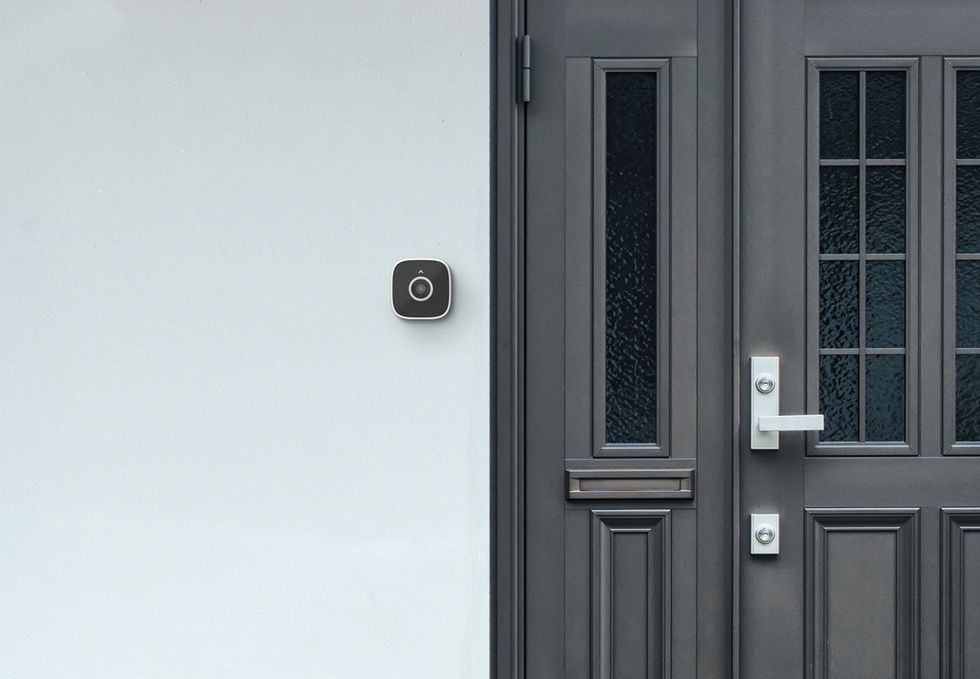 The camera can attach to an existing doorbell pointAbode
On that note, the camera also connects to Amazon Alexa, allowing its video feed to be shown by an Amazon Echo Show smart display. Apple Home Kit certification has been applied for, Abode says, so should be available later in the year.

The camera use's Abode's CUE "advanced automation engine" to recognise the faces of people who pass by. These faces can be stored in a database and assigned an 'authorized' tag; that way, the camera can alerts you via the phone app if it spots an unauthorized stranger approaching your home, or walking around inside.
The camera can be fitted to an existing doorbell mounting, making it flush to the wall, or to a regular security camera fitting. A second version of the Outdoor/Indoor Smart Camera with an integrated doorbell button will be released by Abode at a later date.