Like GearBrain on Facebook
So many vehicle technology companies are exhibiting at the CES technology show in Las Vegas next week, that you'll count 32 of them before you even get to the letter B.
Many of these are directly involved with the business of autonomous driving, whether they be builders of Lidar sensors, producers of vehicle systems, or car manufacturers themselves.
Read More:
Industry giants like Mercedes parent Daimler, Bosch and BMW will share the show floor with startup vehicle makers like Byton, and autonomous car specialists like Aptiv — which offered a self-driving taxi service at CES 2019 in partnership with Lyft.
At CES 2020, Aptiv will show off the next generation of its Smart Vehicle Architecture, where each control system of a car is connected to every other, sharing data and boosting computational efficiency.
Elsewhere at CES 2020, there will be much to get excited about, from self-driving vehicles themselves, to intelligent car sound systems, to voice assistants which take driver attention away from complex touchscreens and return it to the road ahead - at least while we still have our hands on the wheel.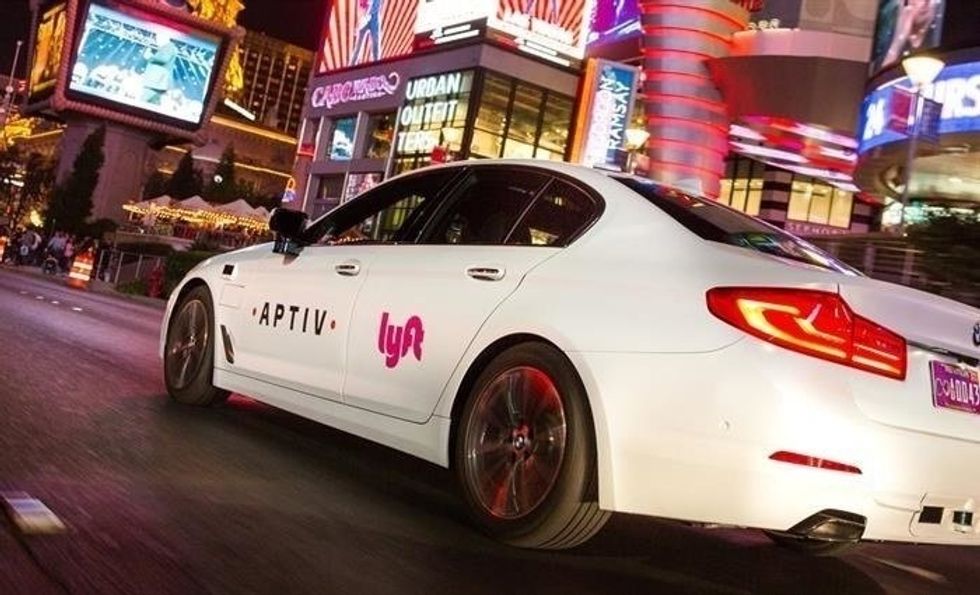 Aptiv ran autonomous taxis with Lyft at CES 2019 Lyft/Aptiv
As Nuance Automotive (now called Cerence) said at CES 2019, a key to unlock trust in self-driving cars will be an artificial intelligence which is understandable, fluent and trustworthy.

Daimler boss Ola Kallenius is to present a keynote speech at CES on January 6, where he will, according to the CES website, "present a groundbreaking concept car inspired by one of the most innovative entertainment brands, envisioning a completely new form of interaction between humans, technology and nature."
Although undoubtedly a far-out concept that will never actually go on sale, we're interested to see what this vehicle will look like, what suggestions it will make about the future of the Mercedes brand, and why autonomous driving isn't mentioned in its description on the CES website.
The North Hall of the Las Vegas Convention Center, where most auto companies congregate, could well have a strange atmosphere for 2020. This was the year when many thought truly driverless technology — known as Level Five autonomy — would arrive.
Indeed, Tesla boss Elon Musk predicted in 2016 that a car would drive itself from Los Angeles to New York City by the end of 2017. This did not happen, and despite steady improvements to the company's Autopilot system, such a feat still seems far from reality.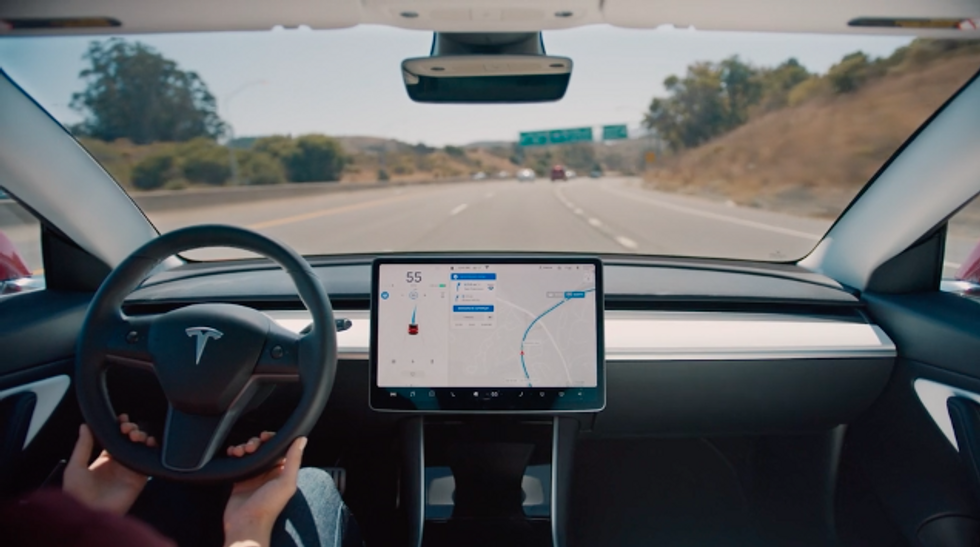 Tesla Autopilot isn't where Elon Musk hoped it would be by 2020 Tesla
Driverless technology feels the restrictions of legislation more than most; like Ultra HD video buffering at the mercy of a low-speed internet connection, many believe the technical ability is almost there, but it is being throttled by law. As an example of this, in the last few weeks Tesla was forced to issue a software update to its European vehicles limiting the autonomous abilities of Autopilot, due to changes in EU law.

While CES will of course show off what the autonomous future could look like, we wonder if this year's installment will take a more measured approach to what is legal today. As is often said in software development, the final 10 percent of a project takes 90 percent of the time. This is where autonomous driving is for now.
Despite the presence of industry giants like Mercedes and Ford, we are unlikely to see many new vehicle launches at CES, like we would at a conventional motor show in Detroit or Los Angeles. Instead, this show will be all about the underlying technology, and what that means for future vehicles. That said, Byton will have its M-Byte car, and potentially a production version of the new K-Byte, too.
A glance at the Vehicle Technology exhibitor list for CES 2020 shows just how far and wide autonomous and connected tech can stretch. Noteworthy exhibitors include tractor manufacturer John Deere, drone delivery company Plume, tech giants like Samsung and LG, and Formula One.
Finally, autonomous delivery will be a big topic at CES 2020. Companies like Nuro, already running driverless cars full of fresh food on public roads, will undoubtedly announce new technologies and delivery services for 2020 and beyond.
From Your Site Articles
Related Articles Around the Web
Like GearBrain on Facebook