Smart Stack is a feature that showed up with iOS 14, an icon called a widget, one that Apple iPhone users can place on the front of the smartphone and use to scroll through several other apps on their device.
A Smart Stack is also customizable meaning you can choose how small or big you want it to appear — and select from several features you want it to show from photos to music to even your calendar for the day.
When you scroll up or down within the widget, these features or apps can appear, and if you press on the Smart Stack, that app showing will open.
Putting Smart Stack on your phone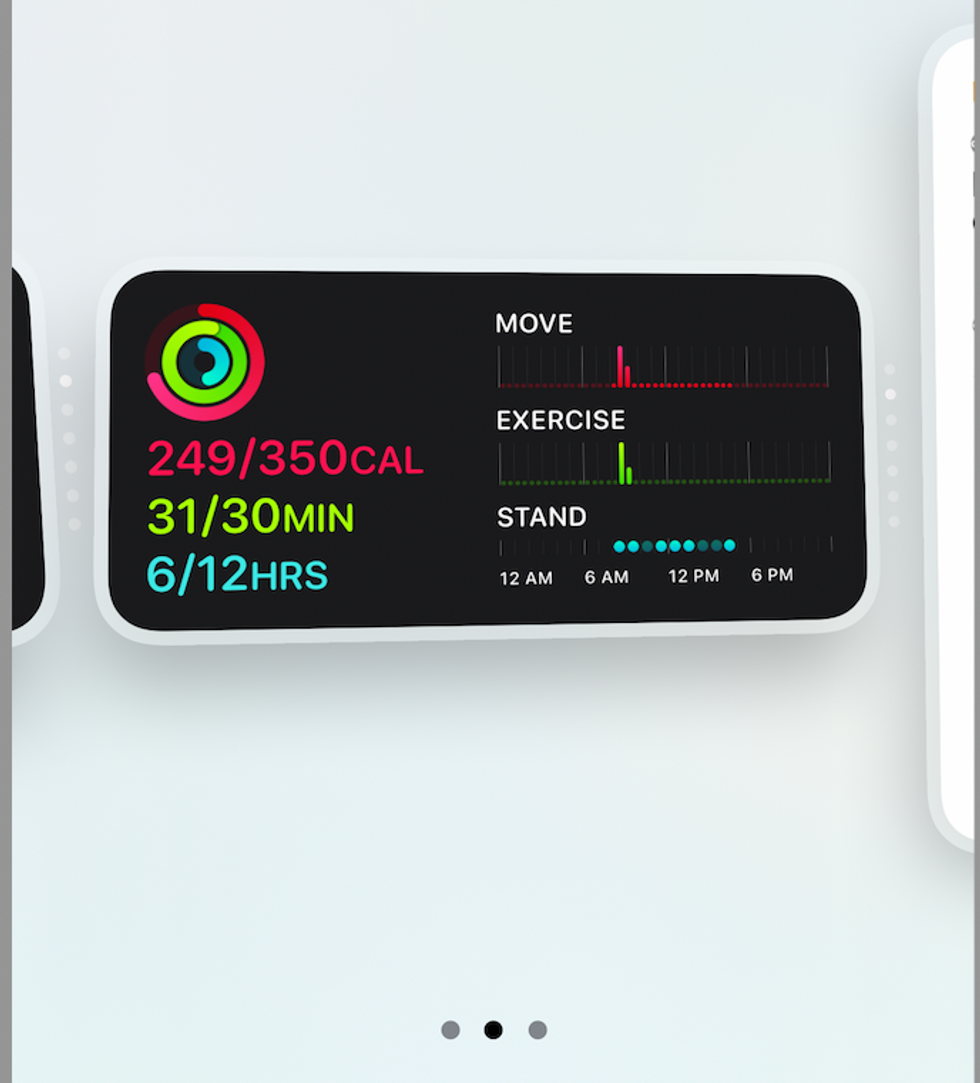 You can choose between three different sizes for the Smart Stack widgetGearBrain
Getting Smart Stack to appear on your iPhone's home screen is pretty easy. After unlocking and opening your iPhone you'll:

Tap and hold any blank space on your iPhone
Tap the "+" button that shows up in the upper left corner
Select the first option at the top, "Smart Stack"
You can scroll through three different sizes for Smart Stack, from a rectangular shape, which will take up about two rows of normal apps, a square shape, like a quadrant of four apps, and a larger shape which takes up about two-thirds of the screen.
Once you've selected the size, click the blue button at the bottom, "Add Widget."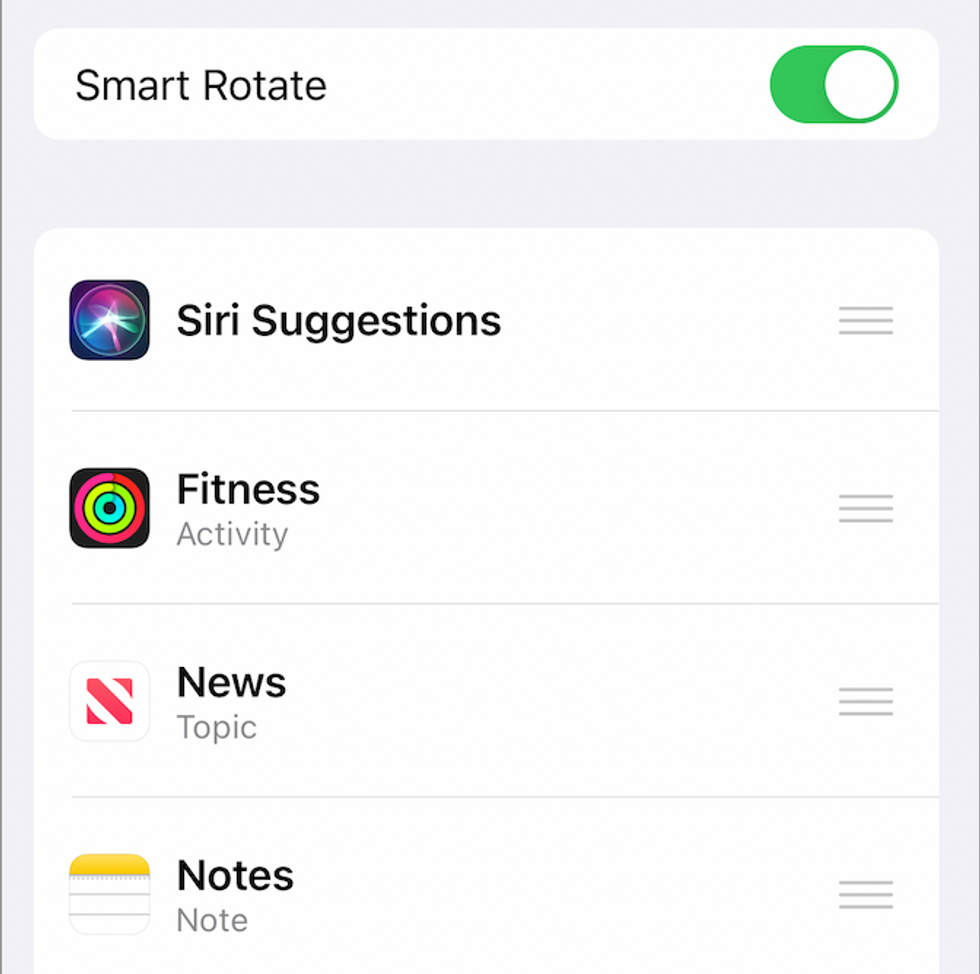 You can choose to rotate between seven different Apple apps through Smart StackGearBrain
How to customize Smart Stack

You can select which apps you want to access through the Smart Stack, with some restraints. There are seven different Apple apps to choose from, and while you can remove them, you can't add others.
To edit the Smart Stack on your iPhone after it's been installed:
Tap and hold the Smart Stack until a small drop down menu appears
Select "Edit Stack"
There are seven different apps you can rotate through:
Siri Suggestions
Fitness
News
Notes
Reminders
Podcasts
Clock
You can keep all seven, or remove the ones you don't want visible by sliding your finger over them to the left which will bring up the "Delete" option.
You can choose to have these rotate randomly through a feature called "Smart Rotate," through a toggle at the top. Or you can keep them static, until you choose to move through them.
It's worth noting that having them rotate means your schedule, personal photos and other details are visible right on the front of your iPhone. Depending on how large the Smart Stack you've chosen, these features can be displayed in a large size.
And if you ever decide you want to remove the Smart Stack, you'll just hold down on the widget until a pop-up menu appears, select "Remove Stack," and it's gone. Your apps won't be deleted however. And you can always add the Smart Stack back to your iPhone's home screen whenever you choose.
Apple AirPods Pro