Like GearBrain on Facebook
Amazon's been pushing to get into the grocery game for years. Today, there are a number of ways to order from Amazon to get groceries to your home from Amazon Prime to Prime Now and even Prime Pantry. Some options can get your food delivered in hours. Saving you money? That's another story. Savvy shoppers can tap into a few hacks to help them use Amazon's voice assistant Alexa to help them shop for food — and reduce what they buy.
Alexa deals
If you're a Whole Foods shopper — and a member of Amazon Prime — you can pull grocery deals from Alexa through one of your smart speakers. How? You just ask. Wake up Alexa, and ask, "Alexa, shop Whole Foods." You can then start to add items into a virtual grocery cart. Prime members also get added discounts at Whole Foods. For example, a recent search pulled
After your cart is filled, you can then schedule a delivery that same day within two hours.

You have to place the order through Prime Now, which Prime members can use but have sign up for an activate. Make sure you whether this feature works in your city — currently it's in 24 markets including New York and San Francisco.
If you want to actually go to the store, remember that regular Prime members do get an added discount on featured items at Whole Foods. They have to activate and link their Whole Foods app to their Amazon Prime membership. So you might want to get that started before you're actually at the check out line.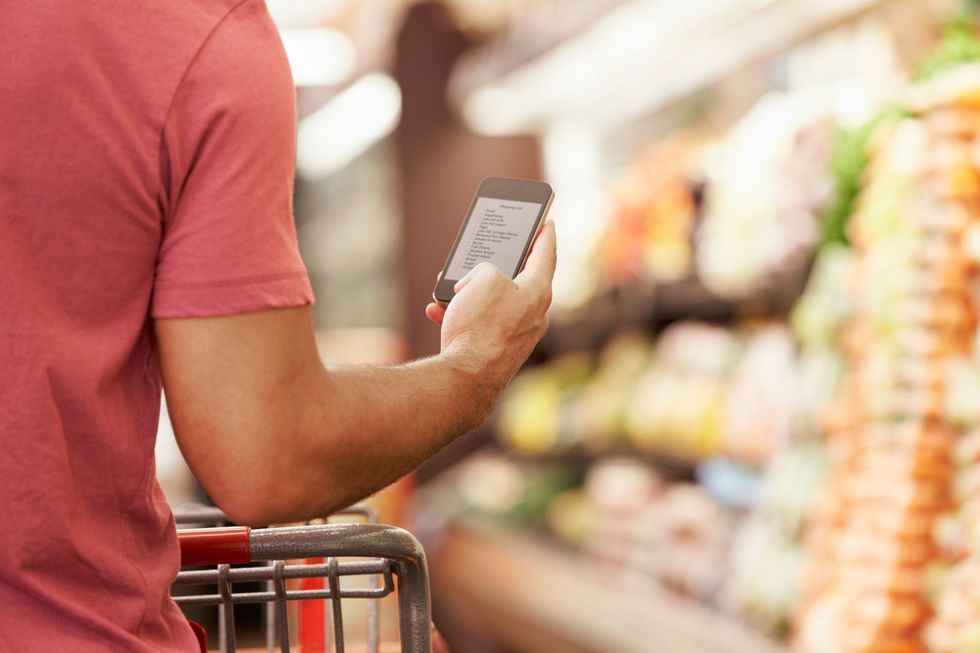 Alexa can help you create shopping lists just by telling her to add itemsiStock
Shopping lists
There's a famous saying: Never shop when you're hungry. We all know what it's like to walk the aisles of the grocery store pulling snacks and easy to make food that looks too good because our stomachs are growling. Then when you get home, you often can't eat everything before it expires. The way to combat that problem? Grocery lists. A number of Alexa Skills can help you compile a shopping list before you head out the door – or place an order through your Echo speaker.
OurGroceries lets you add items to multiple shopping lists — whether that's Amazon or Target or whatever list you want to create. You can sync the lists to your iOS and Android smartphones as well, helpful when you're actually at a physical store.
AnyList works in tandem with the AnyList web site. You create your shopping lists first — yes, you can have many — and then enable Alexa to have access. From there, you can start asking Alexa from an Echo device to add items to the specific list, as long as they have names. You can grab the details from your smartphone when you head to the store — and hopefully buy just what you need.
Check out The GearBrain, our smart home compatibility checker to see the other compatible products that work with Amazon Alexa.
From Your Site Articles
Related Articles Around the Web
Like GearBrain on Facebook