Amazon launched a Kickstarter rival earlier this month, a way to build excitement around proposed Alexa products. Under the Build It umbrella, the company launched three items to start, all working with Amazon's voice assistant, but the catch is that enough people have to pre-order them before Amazon will commit to making them. (Yes, just like backers for a Kickstarter or Indiegogo project.)
Now, one of those first products has been given the green light, as it was fully funded — and on just the third day of its 30 day campaign.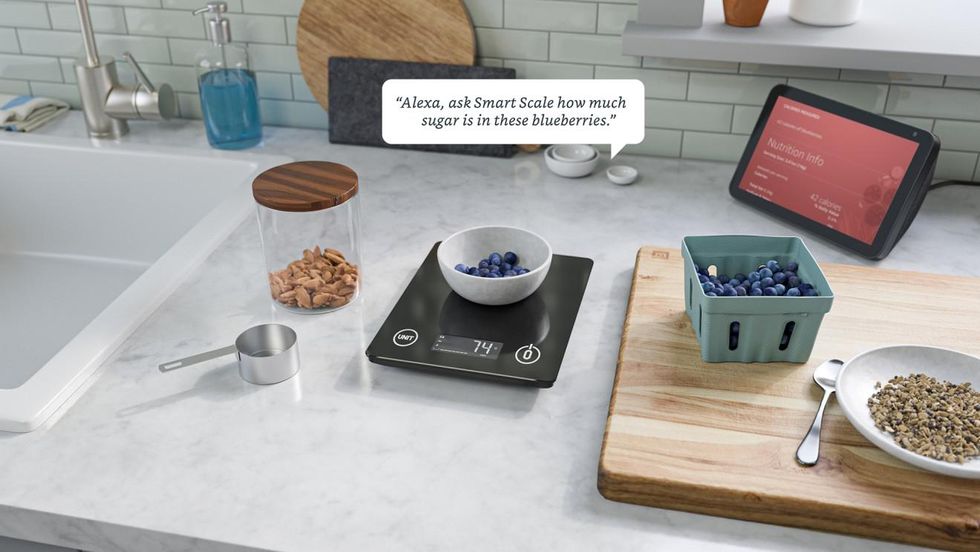 The Amazon Smart Nutrition Scale works with Alexa — but has only hit 45 percent of its pre-order goalAmazon
The Smart Sticky Note Printer is priced at $89.99, but again that's the early bird sticker, with the charge expected to go up after March 19, 2021.

While the pre-order goal has been met on the printer, and the item sure to be made, the fate of the other two launches is not as secure. As of writing, the far less expensive $34.99 Smart Nutrition Scale has hit just 45 percent of its pre-order goal, and the $79.99 Smart Cuckoo Clock has just reached 42 percent of its goal.
There's no exact date as to when these items would arrive, just an estimation that they would ship — if funded — between July and September 2021. And of course they only work with a compatible Amazon Echo device. But at least anyone who hoped they could get their hands on an Alexa sticky note printer now has their wish granted.