Like GearBrain on Facebook
You doubtless already know how useful Alexa can be around the home, helping you adjust the heating, control window blinds, switch devices on or off, and control music.
But Alexa is already pretty handy when it comes to ordering takeout, too. Thanks to a handful of Alexa skills produced by the likes of Domino's Grubhub and Starbucks, you can reorder your favorite meals and drinks by speaking to the Amazon voice assistant.
Read More:
Most of these skills only go as far as letting you reorder your recent purchases, but some, including the Domino's Alexa skill, are smart enough to let you create a new order from scratch.
Here are some of the top options for ordering takeout by speaking to Alexa:
The pizza giant offers arguably the most advanced Alexa skill for ordering food. Instead of just giving access to your recent orders, the Domino's skill can help you create a new order from scratch.
Ask Alexa to open the Domino's skill to get started, then you can either create a new order, recorder one of your favorites using the Easy Order system, or get an update on the last order you placed.
The quickest way to use the skill is to set up an Easy Order in the Domino's phone app. Once you have assigned your favorite order as an Easy Order, you just have to say: "Alexa, tell Domino's to place my Easy Order," and the meal will be ordered. Next, say: "Alexa, ask Domino's where my pizza is," and Alexa will let you know if it's on the way.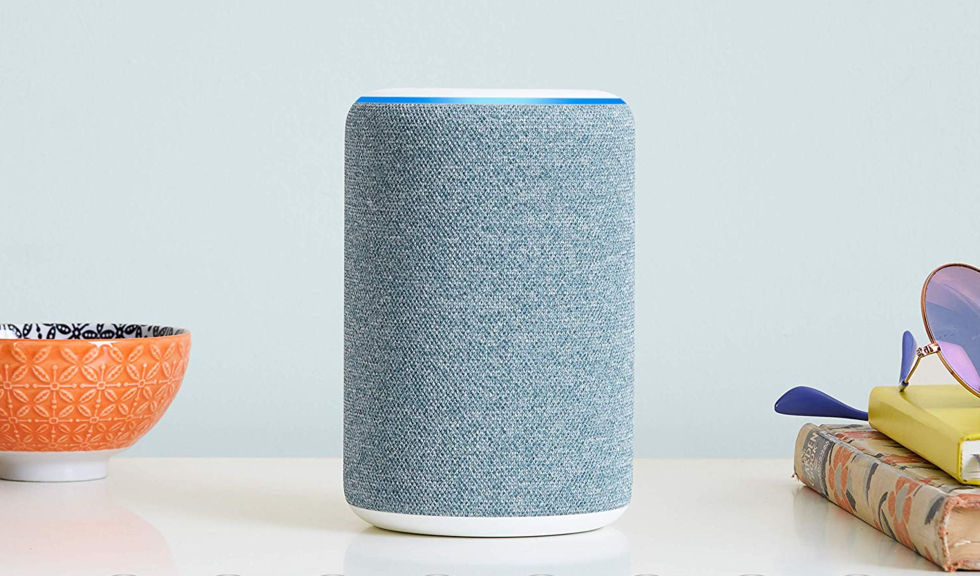 Any Alexa-equipped device can use these takeout skills Amazon
As with most Alexa takeout skills, Grubhub only lets you reorder meals you have previously purchased.
This means a new user can't immediately jump into the Alexa skill and build an order from scratch. But once you have placed a few orders, you can ask Alexa to reorder any of them again.
To open the skill, say: "Alexa, tell Grubhum I'm hungry" then pick from your recent orders. Or, if you want to buy your last order again, just say: "Alexa, tell Grubhub to reorder my last order."
As long as the restaurant in question hasn't changed its menu, the order will be placed. You can also use the Grubhub Alexa skill to set and change your payment method and delivery location. The latter is useful for if you're at a friend's house; just speak to Alexa on your phone, change the address using the Grubhub skill, and place your order.
Grubhub's availability depends on where you live, but popular chains that use it for deliveries include Burger King, Pizza Hut, Denny's and Papa John's. So while they don't all have Alexa skills of their own, you can still use the voice assistant to place an order.
For UK readers, the JustEat Alexa skill works in the same way when it comes to requesting recent orders again. There's also the option to ask for a 'Magic Feast' which picks food at random from KFC or Papa Johns, and can be customized depending on how many people it is for.
All-new Echo Dot (3rd Gen) - Smart speaker with clock and Alexa - Sandstone
Chipotle also offers a reordering system with Alexa. You can't create a new order, but you can ask Alexa to reorder either your most recent meal, or whatever you have previously assigned as your favorite in your Chipotle account.
Voice commands to use the skill include: "Alexa, ask Chipotle to reorder my most recent order," or: "Alexa, tell Chipotle to reorder my favorite for delivery."
The skill can also be used to select pickup or delivery for your order.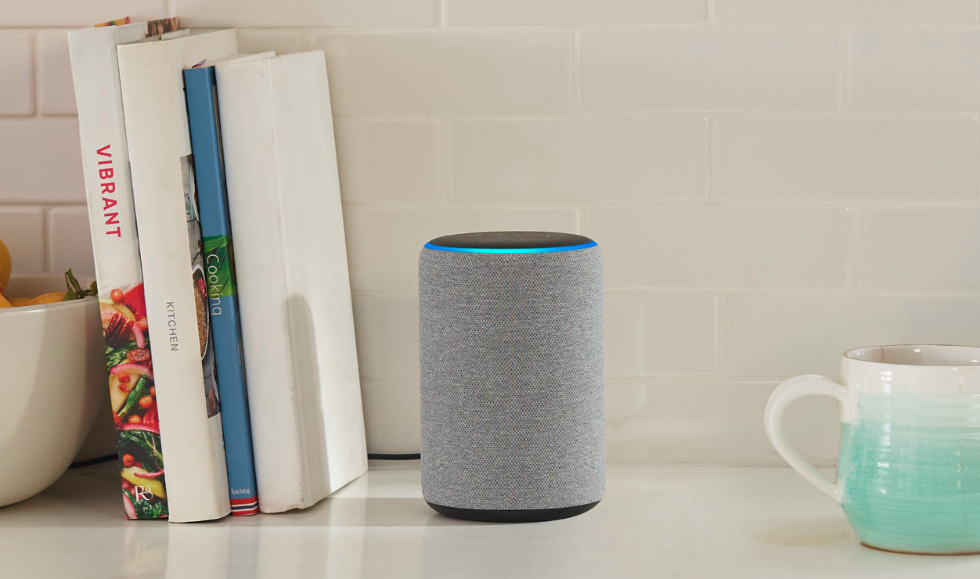 Amazon
The Starbucks Alexa skill can be used to pick from your five most recent orders, check the balance of your primary Starbucks Card, and reorder whatever is assigned as your Usual from any of the last 10 stores you have visited.
If you are a creature of habit and place the same order at the same Starbucks branch each day, you can set that up as your usual, then just ask Alexa to reorder that.
To use the skill, say: "Alexa, tell Starbucks to start my order," or: "Alexa, tell Starbucks to check my balance".
Available only in Canada for now, the KFC Alexa skill once again gives you access to recent orders. Once your KFC account has been linked to the skill, you can say "Alexa, ask KFC to place an order," to pick something from your recents and reorder it.
You can then ask the skill to track your order to find out when it is expected to arrive at your door.
Yet another Alexa skill for accessing your recent orders with a voice command, Panera Bread lets you reorder your past orders and pay using the credit card already associated with your account.
To use the skill, say: "Alexa, open Panera Bread," then to pick which of your recent orders to have again, say: "order number one".
As with other reordering skills, you'll need to have a Panera Bread account already set up, with a credit card linked to it, and at least one previous order to have again.
Check out these GearBrain guides to unlock new Alexa features:
Check out The GearBrain, our smart home compatibility checker to see the other compatible products that work with Amazon Alexa.
Echo Show 5 - Compact smart display with Alexa - Charcoal
From Your Site Articles
Related Articles Around the Web
Like GearBrain on Facebook