With a whole host of smartphone apps at our disposal, no one could argue that ordering take out is difficult. But just in case prodding at you phone is too much effort, it's also possible to shout pizza orders at Alexa.
A number of pizza joints and takeaways in the US and UK have created Alexa skills to let Amazon Echo owners ask the virtual assistant to place an order, reorder what they had last time, or check the status of an incoming delivery.
Read More: Voice shopping with Alexa and Google Assistant - Everything you need to know
It might be incredibly lazy, but we have to admit there's something fun to ordering pizza by speaking to a computer. After all, no one wants to pause the movie or quit their game to reach for an app when yelling at Alexa works just as well.
Here are some of the best Alexa take out options to bring food and coffee to your door this weekend.
It should come as no surprise that a company working with Ford on autonomous pizza delivery cars also has an Alexa skill. The Domino's skill — as with all of these skills — requires you to have a user account set up in advance, complete with your delivery address and payment details.
Once you have done that via the app or online, put your phone away and say: "Alexa, open Domino's" to get started. You can build a new order from scratch, pick your pre-defined Easy Order, or reorder the most recent Domino's you had.
You can then ask Alexa for an update on the status of your order, or set up real-time notifications for Alexa to keep you up-to-date on when your order is prepared, cooked and dispatched.
Arch rival Pizza Hut also has an Alexa skill for lazy ordering. However, the ordering process isn't quite as granular and you can only pick options from a select menu, repeat a past order, or choose from your favorites. Pizza Hut also only offers pizzas through the Alexa skill — no drinks or sides.
As with other ordering skills, you will need to pair your Pizza Hut account with Alexa via the app before you can rely entirely on voice commands — but you only have to do that once for each skill.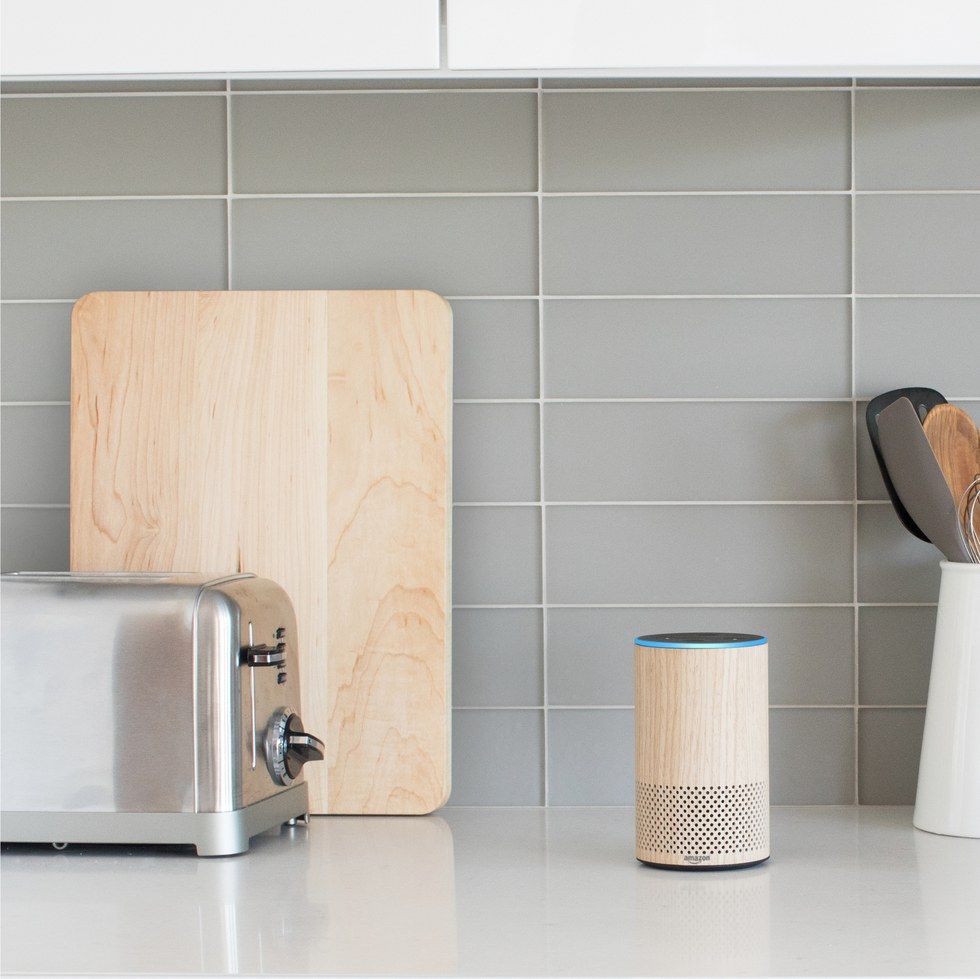 Alexa could help you cook...or just order a takeawayAmazon
Once you have linked your Starbucks account and told the skill where your local branch is, you can use Alexa to place previous orders again. The skill remembers your most recent order from the last 10 stores you visited and lets you check your Starbucks Card balance by asking Alexa.
The skill can only be used if you have previously placed an order with the Starbucks app for iOS or Android. So if you're new to ordering coffee this way you'll need to make an order in the app first. After that, you can ask Alexa to place that same order again whenever you want.
A great skill for ordering local pizza, Pizza Source offers takeaway suggestions based on your location then automatically applies any discount codes it can find to your order.
You can create new orders from scratch, reorder past meals and even modify past orders before placing them again.
If chicken wings are more your thing, this Alexa skill lets you browse from a range of local restaurants before placing your order. You first have to create an account on the skill's website to share your location and input billing details, but after that you can use voice commands to make all future orders or request previous orders again.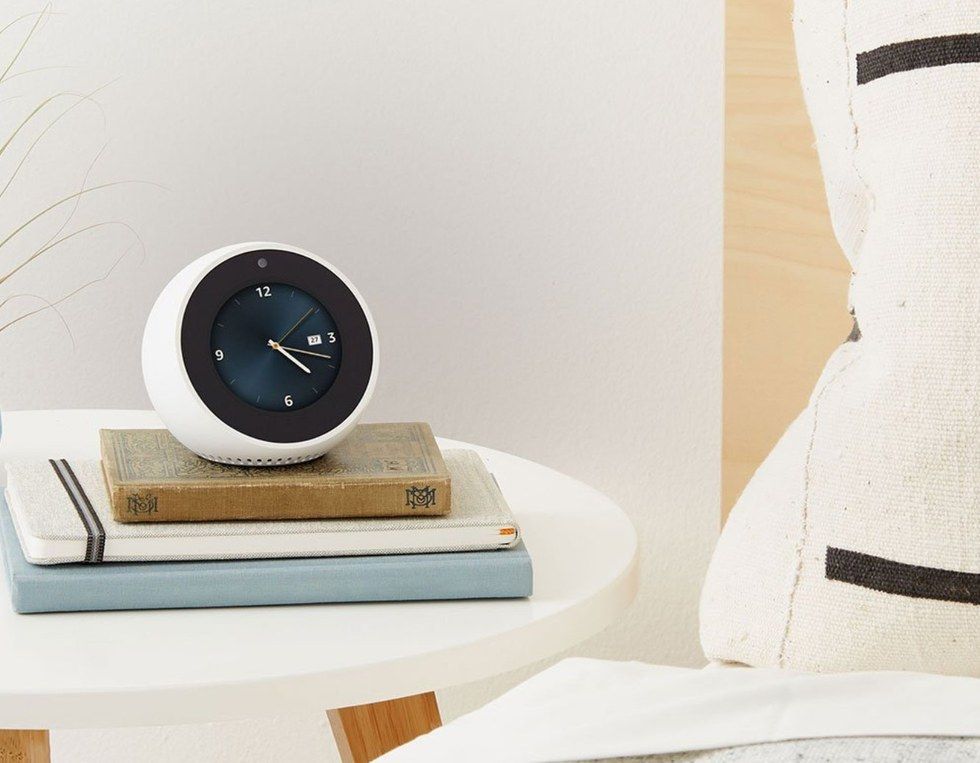 Use your Echo Spot alarm clock to order pizza in bed - why not?Amazon
Available only to Prime members in select US cities — plus London in the UK — Amazon Restaurants is a rival to Uber Eats, in that it provides delivery services for a wide range of local and independent restaurants.
Like most other Alexa take out skills, you can only request previous orders to be placed again. Alexa reads out your previous Amazon Restaurants orders, then places the one you ask for.
Another takeaway tech pioneer, Just Eat is a UK company which brings online ordering and deliveries to independent take out restaurants. The Just Eat app — which is only available in the UK for now — lacks some of the features of its rivals. Users can only reorder previous takeaways and there is no option for creating a new order from scratch. Once ordered (either through the skill or online), you can ask Alexa for the status of your takeaway and when it will arrive. The skill was recently updated to include visual support on the Echo Show.
Check out these GearBrain guides to unlock new Alexa features: