Like GearBrain on Facebook
Update July 9, 2020: Logitech has pulled support for the Harmony Express, and will brick the device starting September 30, 2020. If you own one, here are the details on how to get a full refund or exchange the remote for an upgrade.
For those looking for a simpler life, the new Logitech Harmony Express obliges. This controller, with Amazon Alexa built right inside, will let you run your home entertainment devices, pulling up music and even a Saturday night movie, just by speak out loud.
How simple is this device? There are just ten buttons — but you'll be able to turn on the TV, switch on Sonos and Apple TV as well just by making your request aloud. Asking to play music in the den, and a song will start playing, for example, in a Sonos speaker, with the controller blinking as it pairs to the device.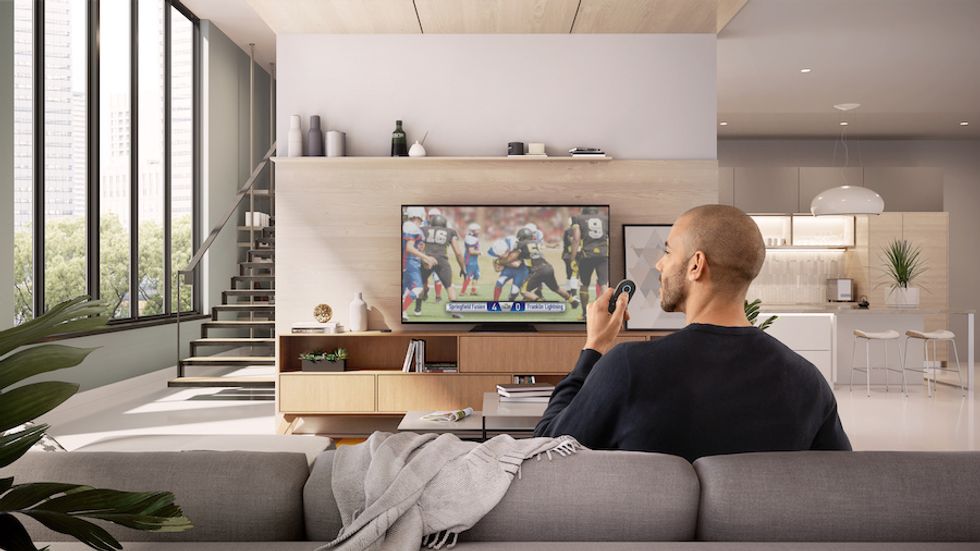 With the new Logitech Harmony Express controller, you can bring up Alexa just by pushing the center button to run your home entertainment Logitech
Read More:
Calling Alexa
Because Alexa is baked inside, you won't need to ping the smart assistant with its name to control smart devices that link to the Amazon A.I. For example, to turn on smart lights connected to Alexa, you'll only need to say, "Turn on lights." You can run most Alexa features through the remote, except for playing music through the controller itself as you would an Echo Dot, for example.
But turn to Netflix, a favorite TV channel or of course Amazon Prime is easily done. You can also ask Alexa when a TV show is set to come on, and even pull up the latest news through other smart devices in your home. Most devices will be discovered automatically through the Logitech Harmony Express, while others may need to be added by putting in the model number and name.

The controller itself is sleek, black and has a nice heft to it. The device will give a warning when the battery is low, and can charge quickly in about an hour.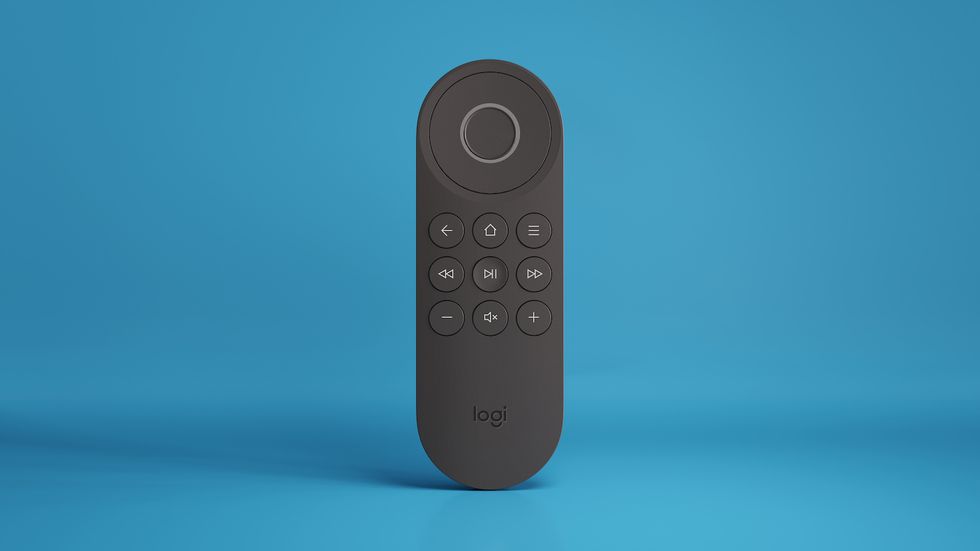 The new Logitech Harmony Express controller has just ten buttons, meant to simplify how you operate your entertainment and smart home devices Logitech
The main center button will call up Alexa, engaging the voice service with a simple push. Privacy is a concern with smart home assistants, but Logitech only allows Alexa to listen when you press that center button.
Harmony Express app
A new Harmony Express app, which works on iOS and Android devices, also acts as a finder. If you lose the controller in the couch cushions — or anywhere in your home — you'll be able to locate the device through the app. Those with other Alexa devices, like an Echo Dot , can also ask Alexa to ping the Harmony Express as well.
The new Logitech Harmony Express controller will work with major cable and satellite TV providers, plus streaming media platforms . You will need an Amazon account to use the new device, which the controller will walk you through to set that up.
"We're thrilled to see Logitech simplifying the home theater experience by bringing the convenience of Alexa to its Harmony Express remote," said Pete Thompson, VP of the Alexa Voice Service. "With Alexa built-in, you can easily search and navigate content, control smart devices, access thousands of skills, and more – all you need is your voice."
It's available starting today in the U.S. on Amazon as well as Logitech's web site for $249.99. The device will be available in Best Buy stores and on its web site in the future.
Like GearBrain on Facebook