Like GearBrain on Facebook
From October, Amazon's Alexa voice assistant will be able to understand if you whisper, then whisper in return.
The feature, which will come to US-based Alexa devices first before rolling out more widely, was mentioned briefly during Amazon's surprise Echo launch event last week. But given just how complicated it was to teach Alexa the art of a whispered conversation, Amazon has gone into much more detail with a blog post.
Read More:
Zeynab Raeesy, a speech scientist working in the Alexa division at Amazon, said: "Whispered speech is predominantly unvoiced, meaning that it doesn't involve the vibration of the vocal cords, and it has less energy in lower frequency bands than ordinary speech."

This not only affects Alexa's ability to hear you in the first place, but also makes it more difficult to understand what you say next. Amazon had to work especially hard on teaching Alexa when a whispered utterance had ended, as the difference between speaking and not speaking as a whisper is tougher to spot than when talking at a normal volume and fully engaging your vocal chords.
A whispering Alexa may seem like a gimmick at first, but the benefits will be obvious to those with very young children who may be asleep nearby. Alexa users with a partner they don't want to disturb — because they are sleeping after a night shift, for example - will also see the benefits of a more hushed assistant.

Amazon
Raeesy added: "If you're in a room where a child has just fallen asleep, and someone else walks in, you might start speaking in a whisper, to indicate that you're trying to keep the room quiet. The other person will probably start whispering, too. We would like Alexa to react to conversational cues in just such a natural, intuitive way."

Once whispering is activated in October, it should be easier for smart speaker owners in these examples to command Alexa and ask her questions without waking anyone up. That way, you can quietly ask her to switch on the lights, fire up the coffee machine for an early-morning caffeine hit, or have her quietly read out your schedule for the day without disturbing someone in the next room.
Raeesy will present the Alexa division's findings at the IEEE Workshop on Spoken Language Technology in December.

Interestingly, Alexa already does a good job of recognizing her name when you whisper, although understanding what you say after is more hit-and-miss. Asking her if she can whisper causes her to say, in her normal voice, "Come closer, closer, just a little bit closer", then she whispers "Yes, I can whisper."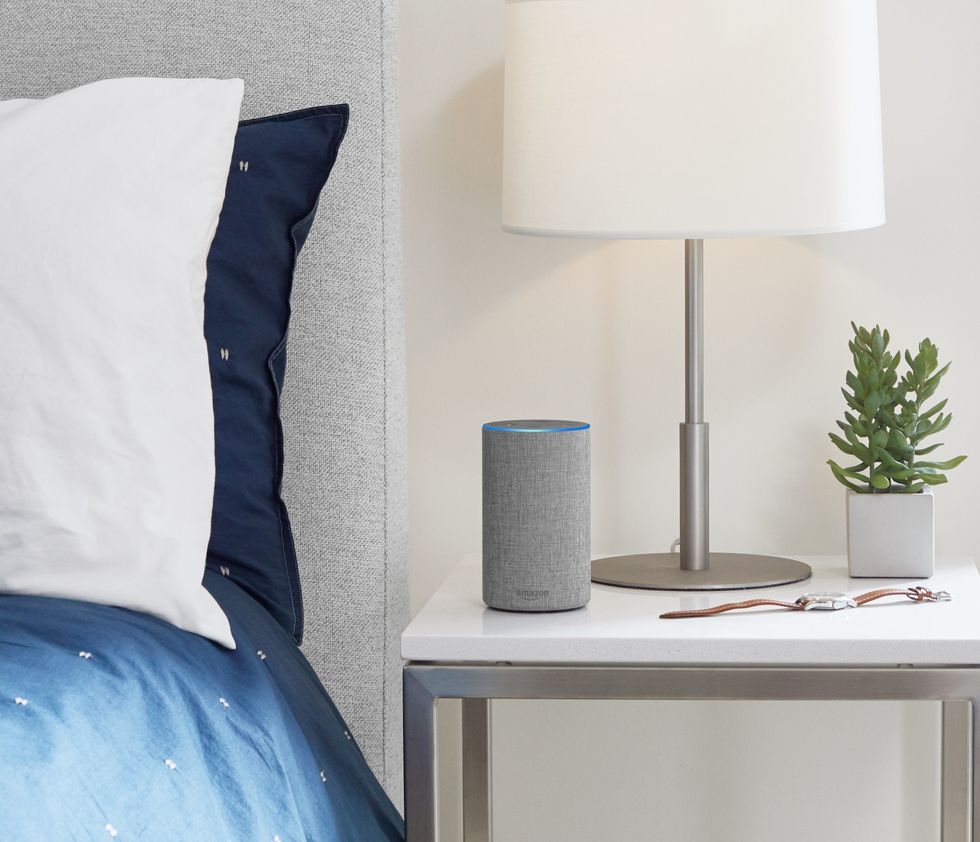 From October, you can whisper to Alexa without waking everyone up Amazon
Given the work Amazon has put into developing a fully-fledged whispering mode, we suspect it will be somewhat more capable than this. That work, incidentally, involved Raeesy and her team creating two neural networks and pitting them against each other to figure out which works best at detecting and understanding whispered commands.

Apple is also teaching its own assistant, Siri, to understand whispers. A patent belonging to Apple describes "a digital assistant that is capable of detecting a whispered speech input and providing a whispered speech response." Apple suggests how such a feature could be useful when working in a library or in an office cubicle surrounded by co-workers.
A bonus of Siri — or Alexa and the Google Assistant — whispering quietly back to you is enhanced privacy, as when they read out incoming messages and emails, or entries in your calendar, people nearby won't be able to hear what's said.
Check out The GearBrain, our smart home compatibility checker to see the other compatible products that work with Amazon Alexa.
From Your Site Articles
Related Articles Around the Web
Like GearBrain on Facebook