Like GearBrain on Facebook
Amazon Luna came as a surprise at the company's hardware event in September, and is the clearest sign yet that the retail giant wants to get into video gaming in a big way.
Squaring up against Google Stadia, Luna seeks to deliver a flagship video game experience, complete with AAA titles, but without the need for an expensive console.
Read More:
Amazon Luna is available on an invitation-only basis for now, with a limited batch of gamers in the U.S. given early access from October 20. Ahead of it rolling out to everyone else, here is what you need to know:
Amazon Luna explained: What is it and how does it work?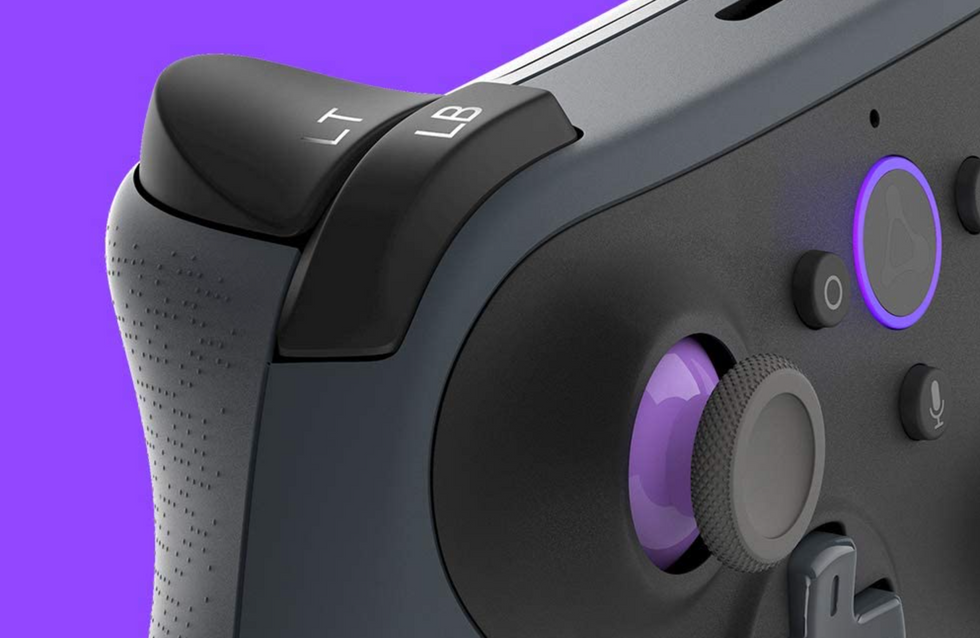 The Luna Controller includes AlexaAmazon
Luna is a video game streaming service sold as a subscription from Amazon, and for now is unrelated to the company's other services, like Prime. As with Google Stadia, Luna streams video games from servers to your television, smartphone, computer, tablet and other devices.

There is no console, like an Xbox or PlayStation, and Luna does not require a powerful and expensive gaming PC to work. This is because all of the computational heavy-lifting, the processing of the games, is done by Amazon's servers, which then stream the picture and sound to your screen. Inputs through the controller are then sent back to the server with imperceivable lag.
As well as doing without a console, this approach means games are always instantly available to play, without the need to download anything first, and with no time spent sitting through lengthy software updates. All content is available immediately, and all you need is Wi-Fi (2.4GHz or 5GHz) or an Ethernet connection.
Amazon Luna explained: Internet requirements and game resolution
Speaking of Wi-Fi, Amazon states the minimum internet speed requirement for Luna is 10 Mbps, although higher-resolution 4K gaming (which Amazon says is coming soon) requires a connection of at least 35 Mbps. "Better internet connections will result in improved streaming quality and resolution," Amazon adds.
Naturally, plugging a computer into your router with an Ethernet cable (and having a fast connection) will provide the best experience.
Luna currently streams all games at a resolution of up to 1080p Full HD and 60 frames per second, but Amazon says 4K at 60fps is coming soon.
Streaming a video game requires far more data than movies, music and TV shows. Amazon says Luna can consume up to 10GB of data per hour at 1080p, with 4K gaming increasing that figure significantly. Luna should only be used over a 4G or 5G connection if you have a huge (or preferably unlimited) monthly data allowance, or you could end up with a painful bill. Instead Wi-Fi or Ethernet is your best option.
Amazon Luna explained: Game catalog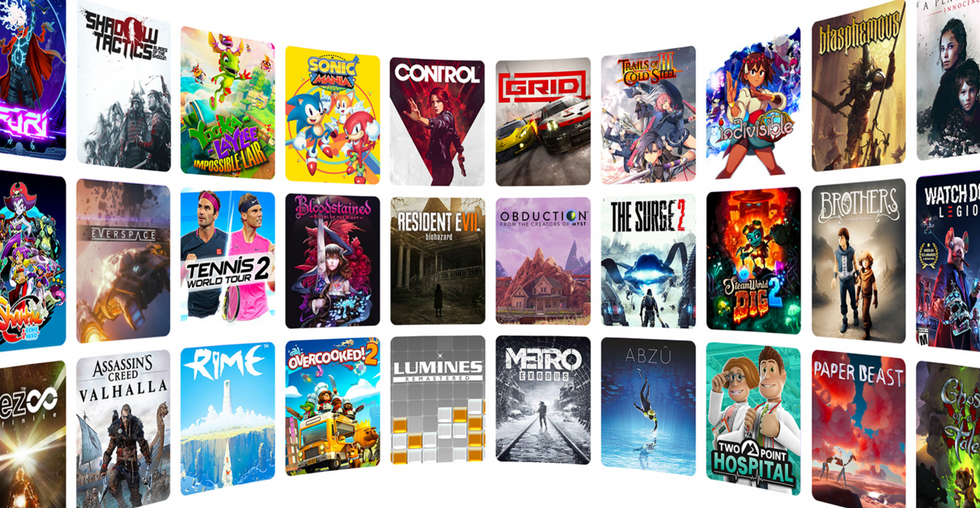 The Luna Plus channel launches with 50 gamesAmazon
Amazon hasn't said exactly how many games will be offered through Luna, but for now invitation-only gamers can access 50 titles through the Luna Plus gaming channel.

As a quick aside, Luna is the name of the gaming platform, while Amazon's own Luna Plus is one channel of games available on that platform. Another channel coming soon is from game developer Ubisoft, and Amazon will hope to add more channels soon. Access to games offered by the Luna Plus channel costs $5.99 a month, which Amazon describes as "early access pricing," so will likely increase.
There isn't yet a price for the Ubisoft channel, and we don't yet know what other channels will be added to the Luna platform. Amazon says the Ubisoft channel "will include new and favorite titles...including ultimate edition versions for select titles."
The technical limitations of channels will vary. For example, the Luna Plus channel allows unlimited hours of play, up to 1080p resolution with 4K coming soon, and the ability to play on two devices at once. The Ubisoft channel, however, will only play on one device at a time.
Back to the current game catalog, and so far the Luna Plus channel has 50 titles. This includes:
Abzu
AO Tennis 2
Atomix
Bloodstained
Control
Furi
Grid
Infinite Mini Golf
Metro: Exodus
Overcooked 2
Sonic Mania
Tacoma
The Surge and The Surge 2
Wonder Boy
Further titles teased by Amazon across Luna trailers and promotional material include Assassin's Creed Valhalla, Watch Dogs: Legion and Everspace. Amazon says it hopes to offer 100 games by the time the limited-access period has ended.
As with Google Stadia, Luna will live or die on the quantity and quality of its came catalog. It's one thing to lure casual gamers onto a platform where buying an expensive console isn't needed, but it's quite another to convince hardcore players to switch from their console or PC to a platform like Luna. Offering a huge game catalog – and a way to make that transition as seamless as possible – will be key to Luna's success.
Amazon Luna explained: Price and availability

Also key will be the price which, as we mentioned above, currently stands at $5.99 a month for the Luna Plus gaming channel. A seven-day free trial of Luna Plus will be offered once the platform is available more widely.
An Amazon Prime subscription is not required to use Luna, as for now the two services are unrelated. This might change in the future, with the potential for Luna discounts available exclusively to Prime members.
This compares favorably to Google Stadia, which is $10 a month, plus the cost of buying each game (although a free version, also excluding the cost of each game) is also available.
What's unknown for now is how much each additional Luna channel, like that by Ubisoft, will cost. We hope to see Amazon offer cost-effective channel bundles, but nothing more is known about Luna's pricing structure for now.
As for availability, Amazon Luna is limited to the mainland U.S. for now. We expect this to change once the invitation-only period ends.
Amazon Luna explained: Controller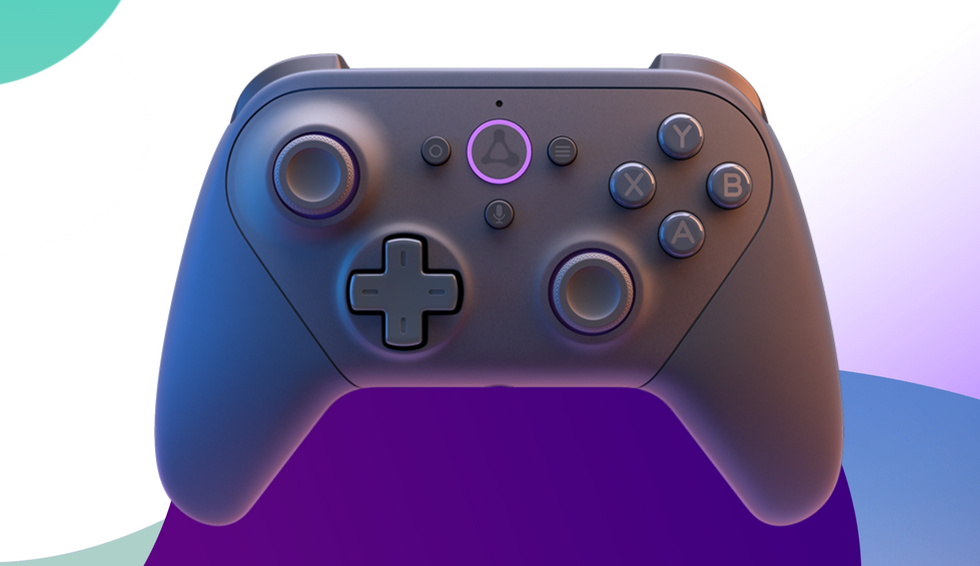 The Luna Controller uses Wi-Fi and costs $50Amazon
Like Google Stadia, Amazon will be offering its own game controller for use with Luna, but it isn't required. Luna also works with the PlayStation DualShock 4 and Xbox controllers, as well as a keyboard and mouse when gaming on a PC or Mac.

However, there is one key benefit offered by the $50 Luna Controller. While other controllers connect via Bluetooth to whatever device you are playing Luna on, Amazon's own controller connects directly to the Luna service via Wi-Fi.
Amazon says this reduces latency by 17 to 30 milliseconds, which should lead to more instantaneous gameplay with less lag. This is unique among game streaming services, and should help particularly intensive games feel more immediate in their reactions to player input, and less like they are running on a remote server.
Powered by a pair of AA batteries, the Luna Controller also has Alexa, the Amazon voice assistant that in this instance can be used to launch games while playing on your TV via a connected Amazon Fire TV streaming stick. Alexa here works as it does everywhere else, so you can also ask it to control your smart home devices, such as dimming the lights ahead of a gaming session.
Amazon Luna explained: Compatible devices
Luna works on a wide range of devices. For gaming on your television, you'll need to plug in Amazon's own Fire TV device then connect a controller to this using Bluetooth (or connect the Luna Controller to your Wi-Fi network).
Fire devices compatible with Amazon Luna are:
Fire TV Stick Lite
Toshiba Fire TV Edition
Insignia Fire TV Edition
Luna also works through the Chrome and Safari web browsers on Windows PC, Mac, iPhone and iPad. Luna also arrived for Android on December 15, but with some limitations. Playable through the Chrome web browser, Luna (for now at least) only works on a handful of smartphones from Google, Samsung and OnePlus. You can see the full list below:
Google Pixel:
Samsung Galaxy:
S10, S10+, Note 10, Note 10+, S20 5G, S20 Ultra 5G, Note 20
OnePlus:
7, 7 Pro, 7 Pro 5G, 8, 8 Pro, Nord, 7T, 7T Pro, 7T Pro 5G
Amazon Luna
From Your Site Articles
Related Articles Around the Web
Like GearBrain on Facebook