While Amazon Prime members bought deeply discounted Amazon speakers and other items on the retailer's site, some of its employees spent Prime Day 2019 protesting the conditions where they work.
Protests in Shakopee, Minn., New York City, San Francisco and Seattle marked the first day what's known as Amazon Prime Day, now a two-day event where shoppers can find sales on nearly any kind of product they may need. Purchases, if you're a Prime member, are typically promised to arrive within a few days, part of the two-day free shipping Amazon Prime users get with their annual membership.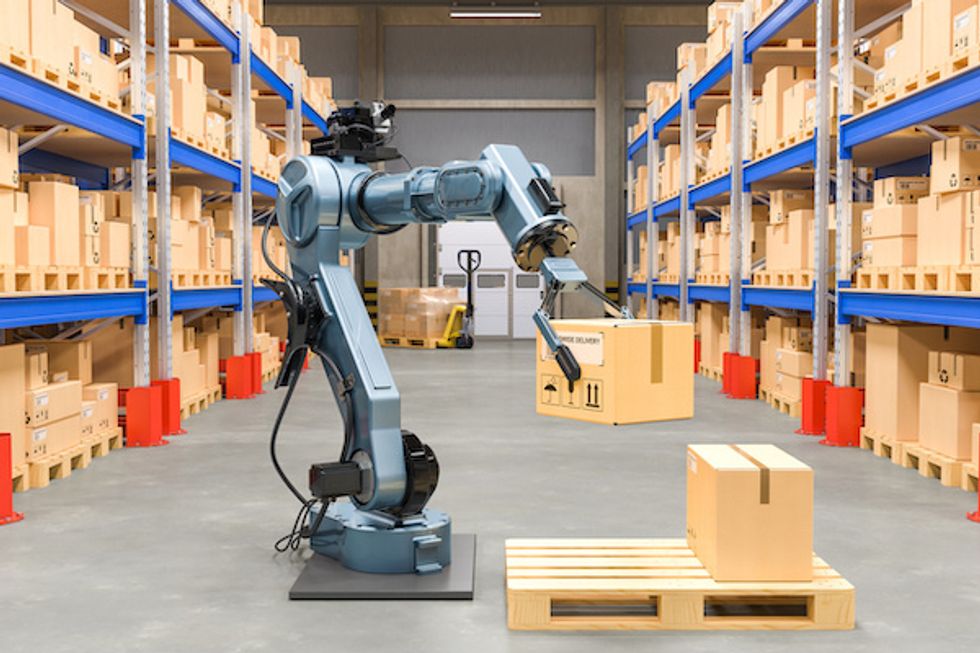 Companies, including Walmart, are looking to add robots to help with jobs in their warehouses and storesiStock
How those items you click online get from a warehouse to someone's door is the work, though, of people who have complained about the environment and the wages they are paid. To get something delivered on time, purchases still need to travel from a location. There's time pressure then on getting on item from a warehouse shelf, packaged into a box, and then to a delivery service to get it to a buyer.

Warehouse workers in Shakopee are walking out and demanding more benefits they said they once had along with job security, according to CNBC. Other Amazon employees based in Seattle, Wash., were also planning to strike in solidarity, according to the Associated Press. And in cities including San Francisco and New York, other demonstrations were held, according to CNET.
The human element
Digital services have human workers behind them, including ride-sharing businesses like Uber and Lyft, whose drivers have gone on strike demanding better wages as well. The human element, however, is something tech companies are exploring if they can do without, through such technology as self-driving cars and fleets, as well as robots.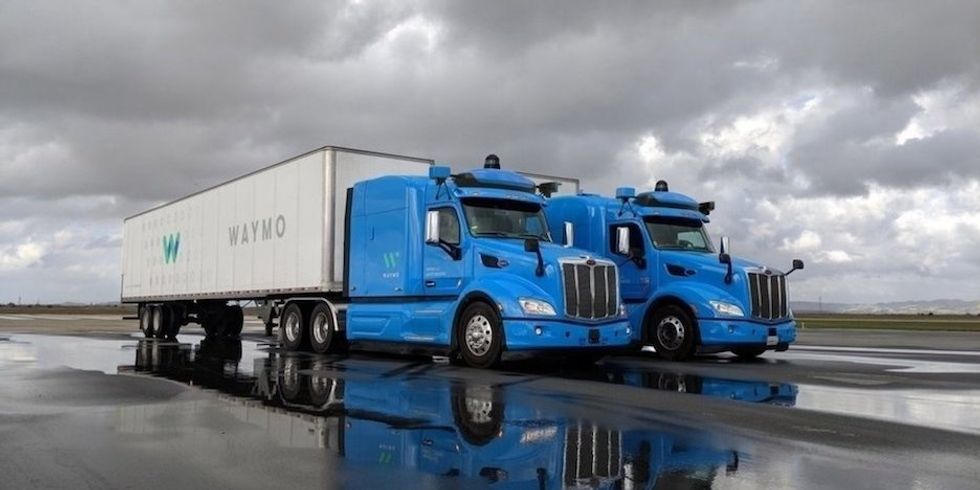 Waymo is one of several companies working on autonomous fleets that would drive themselvesWaymo
Companies including Waymo, Daimler Trucks and Einride are just a few working on autonomous trucks that can drive and deliver goods with a person behind the wheel. Uber too is developing self-driving cars that can ferry passengers without needing a human driver, while Waymo is actually in trial on a driverless taxi service in the Phoenix, Ariz. metro area.

Retailers too are eyeing how robots can replace workers, including Walmart which is installing 3,900 of these devices in stores in the U.S. to start handling tasks including scanning inventory and unloading boxes in stock rooms. LG has even demonstrated robots designed to work in hotels and deliver late night snacks to your door.
For now, though, companies need people, even Amazon.