Just a few weeks after Amazon announced the retirement of the Echo Look, another Alexa product is about to stop working: the Dash Wand.
While certainly not as popular as the Echo range of smart speakers and displays, the Dash Wand was a useful kitchen gadget when it launched back in 2017.
Read More:
A barcode scanner linked to your Amazon account, the Dash Wand could be used to scan household items as they run out, making it easy to order more. It was a particularly useful device for the kitchen, where groceries could be added to your shopping list as you throw their empty packaging in the trash.
The Dash Wand had a retail price of $50, but was often subject to price cuts and offers that made it essentially free. One such offer saw the price cut to $20 for Prime members, but when bought $20 of credit was added to the shopper's Amazon account.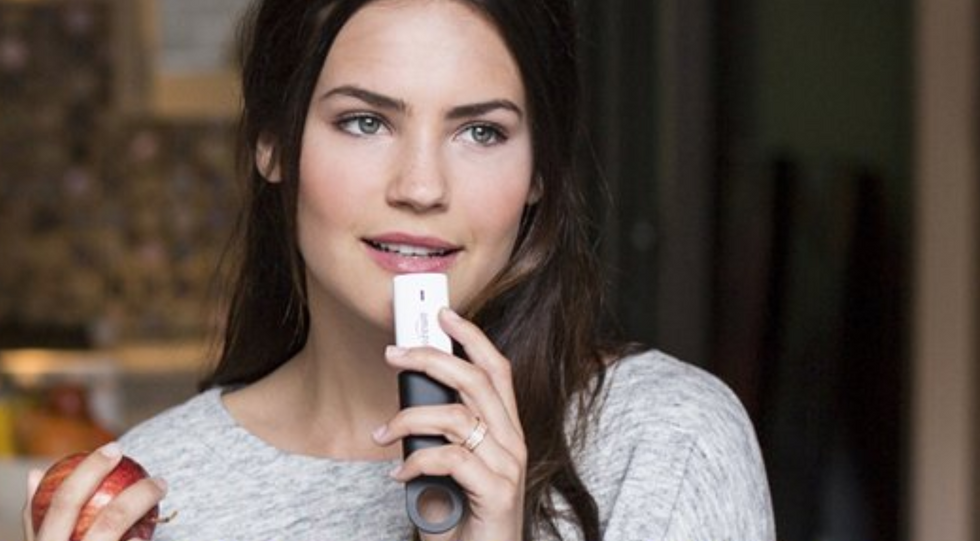 Items could be ordered by scanning, or speaking to AlexaAmazon
The battery-powered device also acted as a portable way to speak to Alexa, since its microphone and small speaker could be used to control the voice assistant anywhere in your home. But now smart homes are increasingly full of Echo Dot speakers, and even devices like thermostats and light switches with integrated Alexa, this feature of the Dash Wand now feels less useful.

First reported by AFTVnews, Amazon has emailed Dash Wand users to let them know the device will stop working on July 21. There has been no mention of a refund, compensation, or the prospect of a new version of the product. Instead, owners are encouraged to participate in a recycling program set up by Amazon.
Thankfully, for those who like the practicality of scanning and re-ordering items as they run out, the Echo Show smart display offers an alternative. Barcode scanning was added to the device in February, using its integrated camera to scan barcodes and add the items to your Amazon shopping list. Simply put one by your kitchen trash can, then scan items as they run out.
Echo Dot (3rd Gen) - Smart speaker with clock and Alexa - Sandstone
See How Amazon Alexa Can Save You Money on Your Grocery Bill www.youtube.com