Gone are the days that the height of kitchen technology meant a shiny new microwave and an ice dispenser. In 2018, the smart kitchen is a place where coffee is made with voice controls, atmospheric lighting can be any color you like, robots mop the floor — and, yes, families leave each other notes on the touch screen of their web-connected refrigerator.
As the kitchen becomes a more social room than ever, it's time to make yours smarter. Here is your guide to the best smart kitchen devices on sale today:
Samsung Family Hub 3.0 smart fridge - $4,995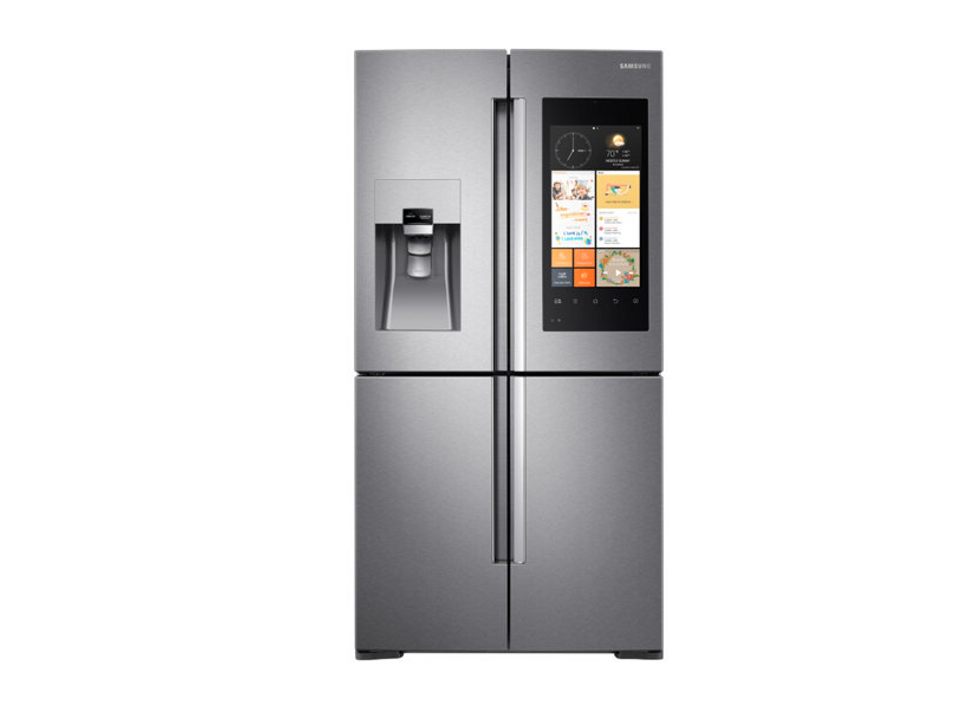 The Family Hub has a 21.5-inch touch screen and dozens of appsSamsung
Let's jump straight in at the deep end. New for 2018, the Samsung Family Hub 3.0 is a $5,000 smart fridge with a 21.5-inch touch screen, 36 applications, the Bixby personal assistant, access to Outlook and Gmail - and an ice dispenser.
There are trivia games to be played, recipes to be followed, lists to be made and an app to control other connected kitchen appliances like Samsung's smart ovens. Up to six members of the household can be recognized by their voice, and it's easier than ever to leave passive-aggressive notes about putting an empty milk carton back on the shelf.
You can use the touch screen to view video feeds from your security cameras and smart doorbells, and internal cameras mean you can check what's inside while at the grocery store. Paired with artificial intelligence, those cameras also suggest meals based on the ingredients it can see.

Finally, the newest Samsung Family Hub fridges have AKG speakers for playing music. You check out The GearBrain to see which connected devices work with or are compatible with Samsung SmartThings appliances and products.
LG ThinQ kitchen range - $various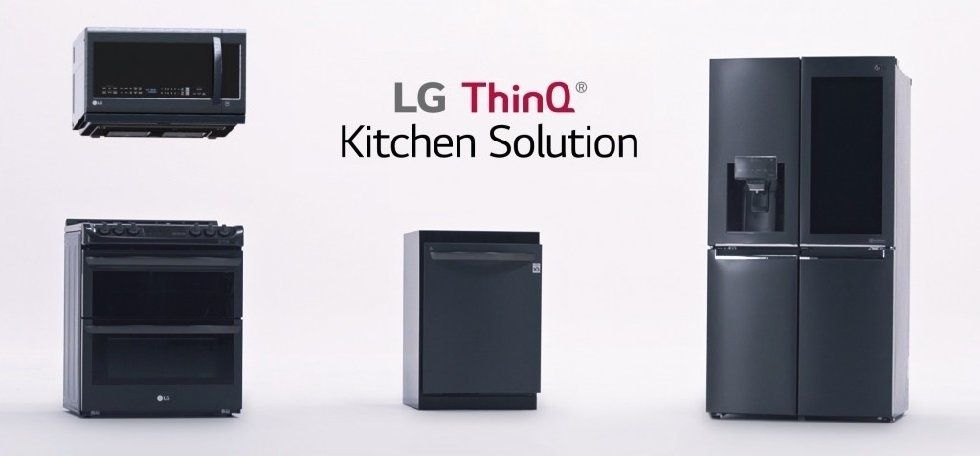 The new Thinq Range can be controlled by a single smartphone appLG
Announced at CES earlier this year, LG's new ThinQ kitchen range includes smart refrigerators, ovens, ranges and dishwashers which all tap into the same smartphone-controlled ecosystem.
The range-topping $3,000 oven can be preheated remotely with your smartphone - handy on the walk home from the subway station — and you can ask Google Assistant to switch it on and off, too. LG's $1,100 dishwasher also lets you check in on it from the ThinQ smartphone app, or by asking Google Assistant.
The Thinq connected range also includes televisions, washing machines, dryers, robotic vacuum cleaners and air purifiers.
Smarter Coffee 2.0 - $250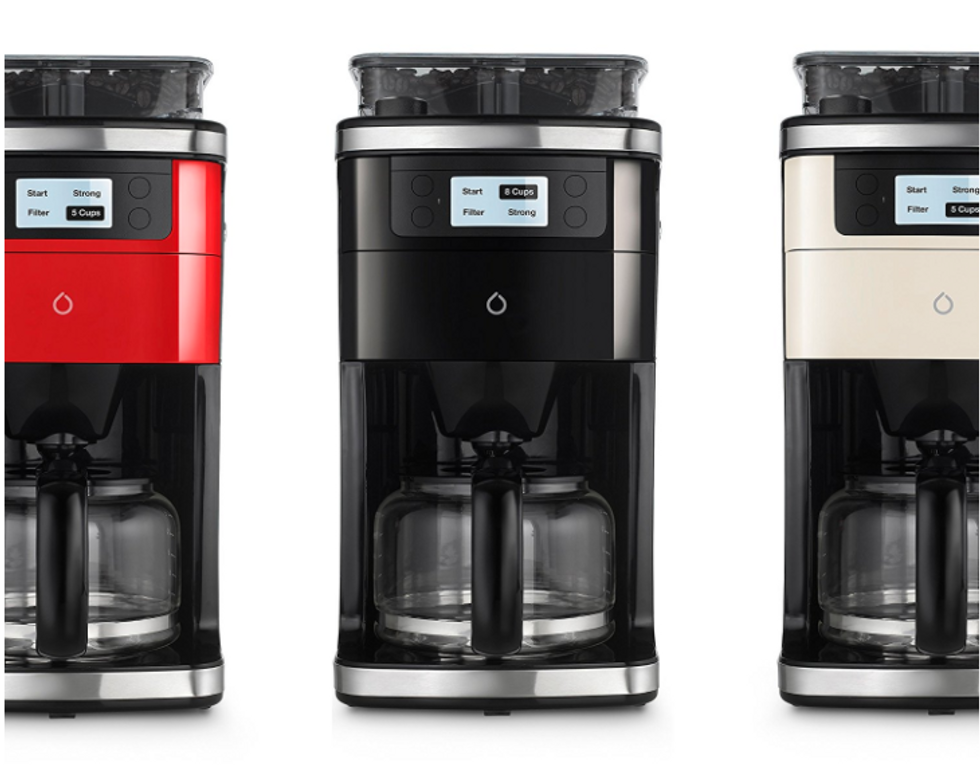 Ask Alexa to grab you a morning coffeeSmarter
The literally-named Smarter Coffee is a coffee machine with support for Alexa, Google Assistant and IFTTT. This means that, instead of using the machine's own app to make coffee on demand, you can ask Alexa or configure some IFTTT applets to automate the process.
You could, for example, create a geofence applet which starts making a coffee when you are a block away from home, or brew an extra strong cup when your Fitbit has recorded a bad night's sleep. The Smarter app also knows when you are running out of coffee and will reorder automatically to stop you from going without.
Philips Hue lights - from $30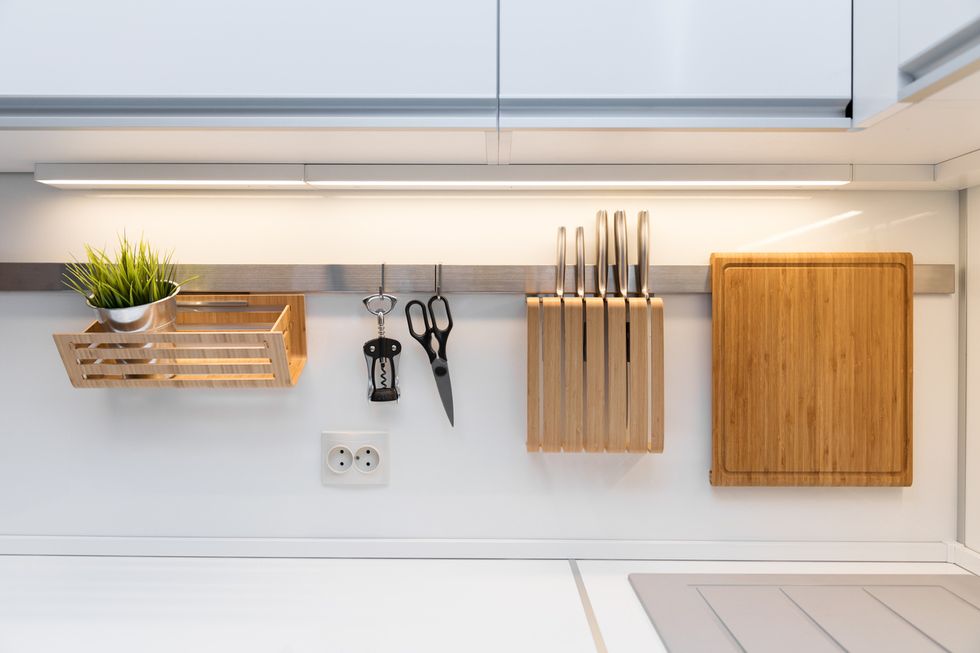 Smart lighting under cupboards can breathe new life into a kitcheniStock
Smart lighting can be installed anywhere in the home, but we think in the kitchen it can look particularly good. LED light strips fitted above and below your cupboards can project attractive pools of light onto the floor, ceiling and work surface. Pick a bright neon color to liven up a dinner party, or choose a dim, warm shade to bathe the room in a soft glow at night.
Amazon Echo - $85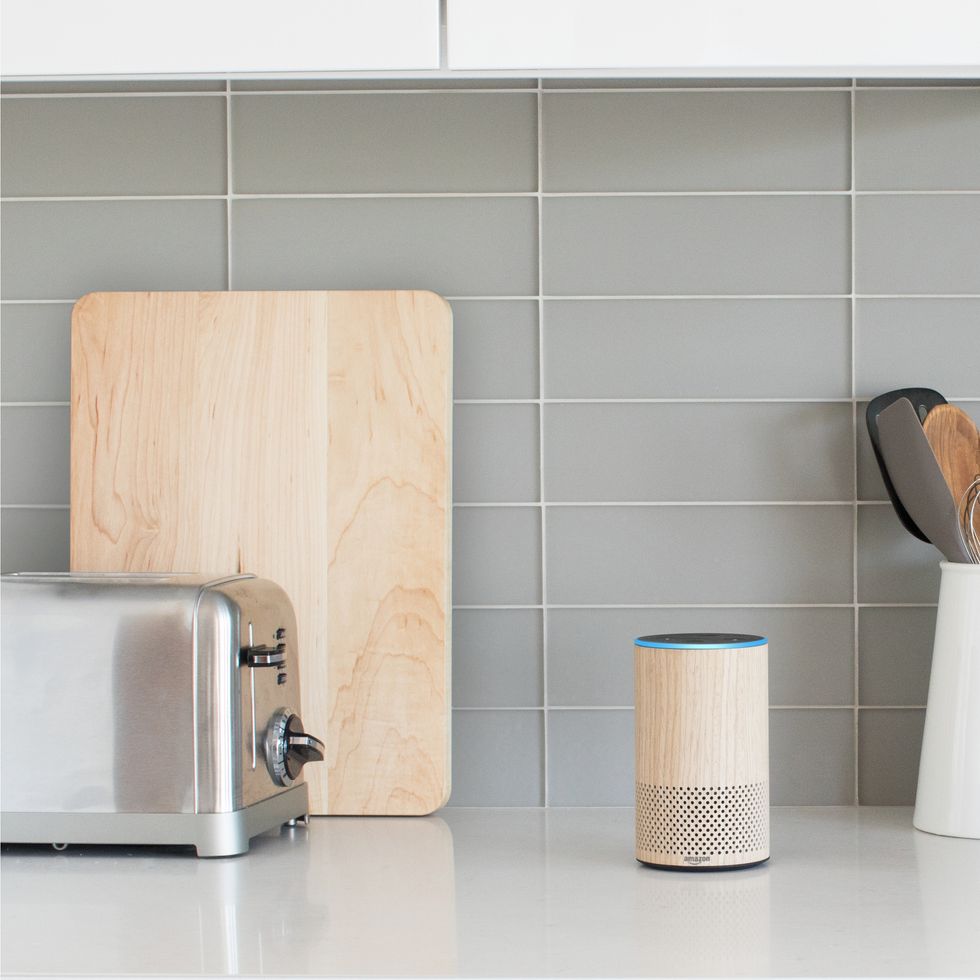 The Amazon Echo can help with recipes and timers as you cookAmazon
On a similar note, a smart speaker like the Amazon Echo can be installed in any room. But in the kitchen it does much more than just play music. You can ask Alexa for recipes and cooking instructions, set multiple timers, and broadcast to the rest of the house when dinner is ready. You can also ask the assistant to buy more kitchen essentials as they run out, and make a hands-free phone call while cooking.
Drop smart scale - $80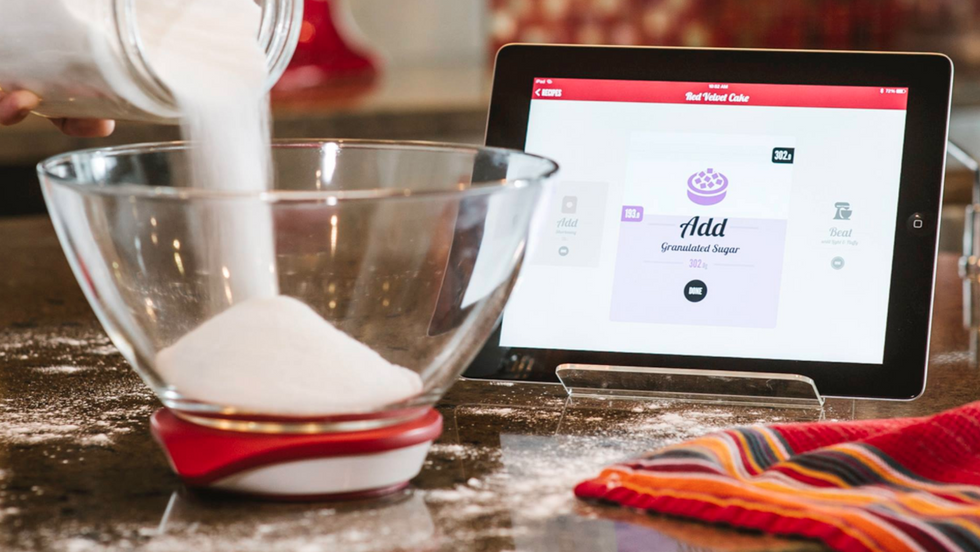 The accompanying app shows the weight and guides you through recipesDrop
Drop is a recipe app with smart scale which links to your iPhone and iPad. Place a bowl on the scale, then as you fill it with an ingredient the app shows you the weight, warns you if you over-fill, then serves up the next instruction when you have added the right amount.
The scale and app are primarily designed for baking, where the accurate measuring of ingredients is key, but the Drop app also includes recipes for savoury meals and cocktails.
SmartPlate TopView - $89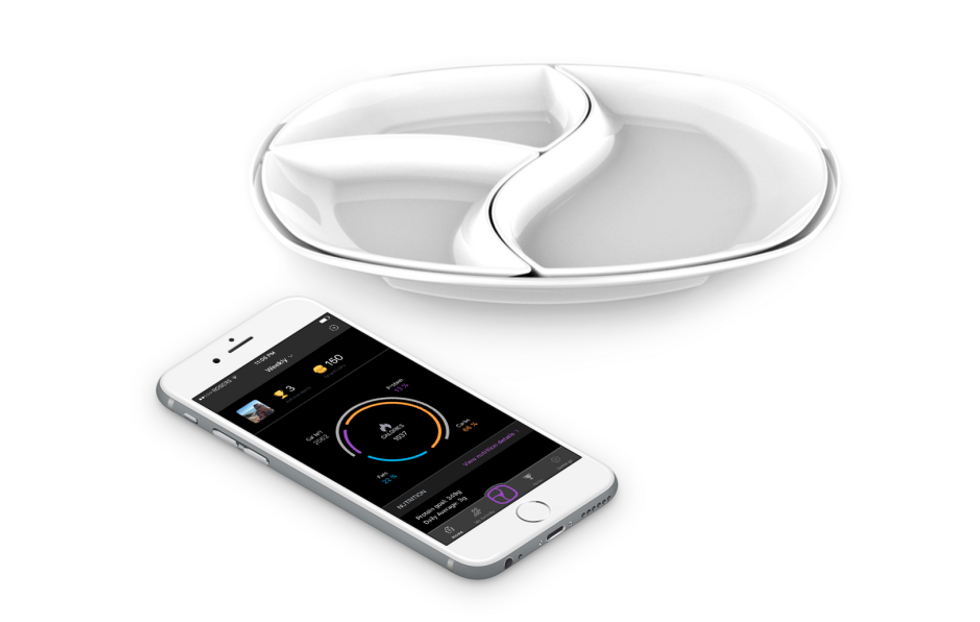 The plate is claimed to produce detailed foot data using weight and a single photographSmartPlate
A glance at Instagram will tell you just how popular top-down photos of food are. The SmartPlate Top View takes this trend and applies it to what its makers say is a new way of counting calories, managing portion sizes, and maintaining a healthier diet.
The plate is split into three sections and fits onto a weighing scale of the same shape. You put your food on the plate, then place that on the scales and take a top-down photo of the meal. The app then uses artificial intelligence to work out what's on the plate and uses the scale to calculate portion size and calories. This is then logged on the app.
As long as you put each food type in its own section of the plate, the system is claimed to accurately measure protein, fats, carbohydrates and calories of each meal.
Braava 390T mopping robot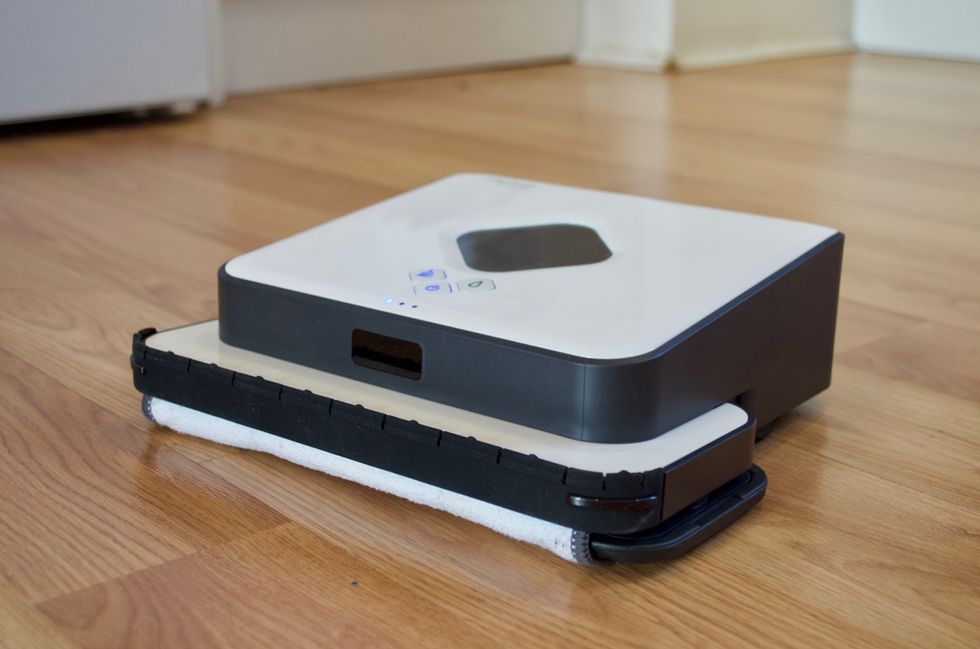 The Braava is a floor sweeping and mopping robotiRobot
From the makers of the Roomba robotic vacuum cleaners comes the Braava, an autonomous robot which drives around your kitchen floor, dusting and mopping as it goes. It doesn't quite have the dirt-busting power of a Roomba vacuum, but pet hair will be kept under control with daily wipes from the quiet, easy-to-use Braava robot.
And don't forget to check out The GearBrain to see what other connected devices work with Google Home or Amazon Alexa enabled device.