Like GearBrain on Facebook
The release of Android 9 Pie is probably still fresh in the mind for many - and some smartphones still haven't received the update - yet Google has just released the first developer beta for its next instalment, known as Android Q.
Google made the first beta available on March 13, and it can now be downloaded and installed by anyone who owns a Google Pixel phone.
Read More:
However, it is worth remembering that beta builds like this are not finished and are often buggy and unstable. Therefore, we recommend that readers interested in trying out Android Q only install the beta on a phone they do not rely on - in other words, not their personal phone. Performance and stability will improve over the coming months, before the finished version arrives later in 2019.
Below is a quick look at the new features already seen in the Android Q beta, and everything you need to know about Google's next instalment for Android smartphones.
When will the Android Q beta be available to download?
Right now. Google made the first beta of Android Q available on March 13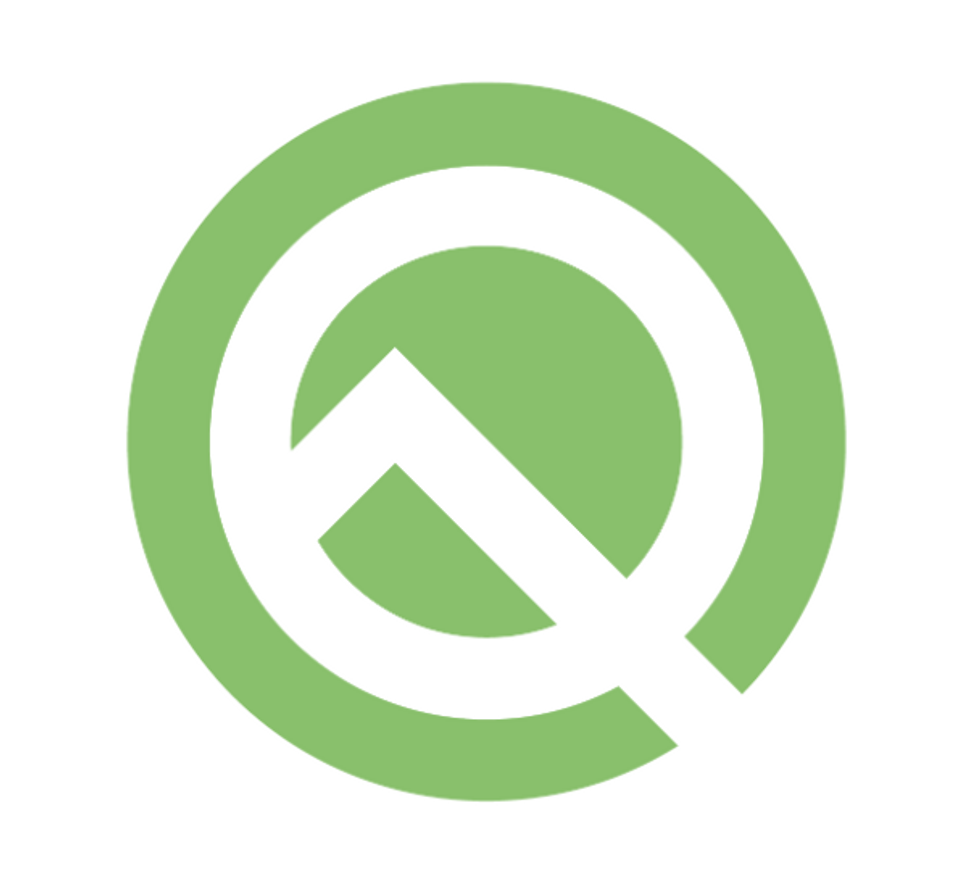 The logo for Android Q, which is yet to receive its full nameGoogle
What phones work with the Android Q beta?

For now, the first Android Q beta can only be installed on Google's own Pixel handsets. This includes the latest Pixel 3 and 3XL, along with the Pixel 2 and 2XL from 2018, and even the original Pixel and Pixel XL, which arrived back in the fall of 2016.
When will the consumer version of Android Q be available?
Android Pie only arrived in August 2018 and is yet to be made available on some handsets. As for Android Q, while an early beta version of Q is available to developers now, the consumer version isn't expected to land until August, a year after Android Pie.
It then depends on what smartphone you have, as some manufacturers take longer than others to update to the newest version of Android. For example, while Google Pixel handsets will get it right away, the Samsung Galaxy S10 range might not see their software updated to Q until early-2020.
What will Android Q be called?
For all previous versions of Android, Google has followed the alphabet and named the software after a kind of dessert. First Google announces the letter - which, since last year we saw Android P, means the new version is Android Q - then reveals the full name later in the year.
What Q could stand for is anyone's guess for now. Will it be Quesadilla? Maybe Quiche, or Quail, or Quinoa Pudding? Q doesn't lend itself particularly well to the dessert theme, it must be said - and, given Android Kitkat and Oreo, Google isn't a stranger to using a brand name. Might we see Android Quaker Oats? Only time will tell.
What new features does Android Q have?
Although it is still early days, and some of these features may be altered, delayed or entirely removed before Android Q is handed out to the public, here's an overview of what's new in Android Q so far:
Support for folding smartphone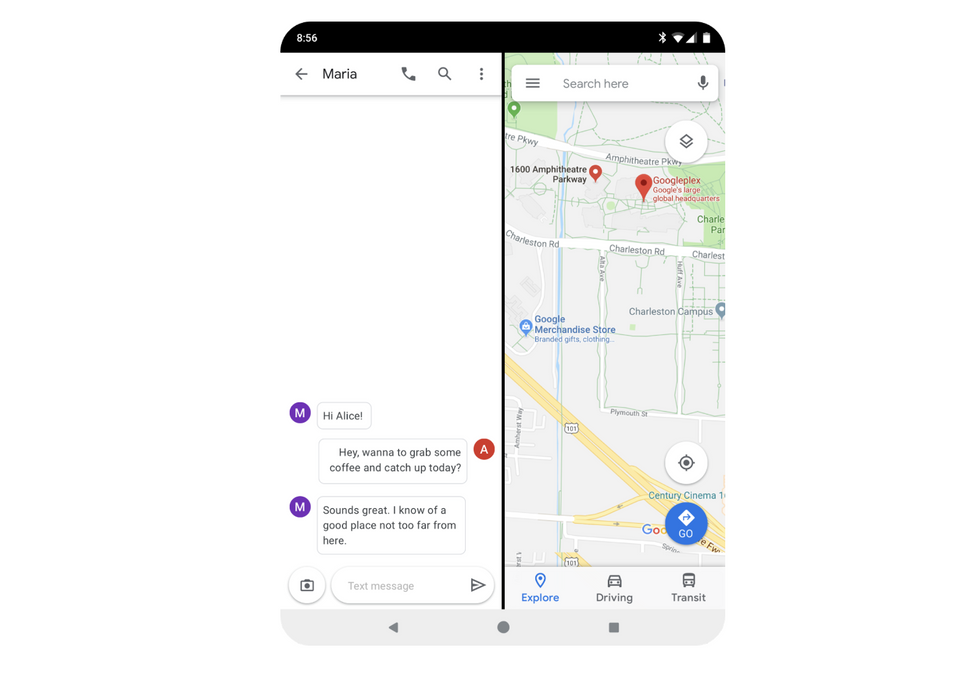 Android Q has support for phones with folding displaysGoogle
Google spoke about this earlier in the year, just before Samsung first showed off a prototype of its Infinity Flex Display technology. Now, of course, there are a couple of folding phones poised to go on sale - the Samsung Galaxy Fold and Huawei Mate X.

These both run Android and will likely benefit from the updates Google is making for Android Q. However, they will launch with Android Pie, then see an upgrade to Q either in late-2019 or at some point in 2020.
For Android Q, Google is helping developers with how their apps are displayed on the various screens of folding smartphones. To further help, the Android Emulator now support handsets with various configurations of folding screen.
Image background blur for everyone

A new blurred-background file format will bring the feature to more appsGoogle
Many phones use two cameras (or AI, in the case of Google's own Pixel) to simulate the blurred-background effect known as bokeh, which SLR cameras are capable of. With Android Q, Google has created a new image format called Dynamic Depth, which will be available for developers and make it easier for them to offer blurred-background effects in their apps.

Different accent colors
You know how, on the pull-down settings draw on Android, when you switch Wi-Fi or Bluetooth on the icon changes color? Well now you can finally pick what color this is, instead of just blue, or whatever the phone manufacturer chose by default.
With Android Q you can pick from blue (default), purple, green and black.
Estimated battery life
Also in the pull-down quick settings page there's a new battery estimate, which says how long your phone's battery is expected to last before running out of juice. For example, pull the quick settings page down first thing in the morning, and it might say something like "Until 7:00 pm" next to the battery icon.
Settings gets a dedicated privacy section
Google is making a big deal about enhanced and transparent privacy in Android Q. One way in which this is apparent is a new privacy section in the Settings app, where you can quickly access app permissions (what function of your phone they are allowed to control), what appears on your lock screen, your preferred autofill service, and your Google location history.
More control over location data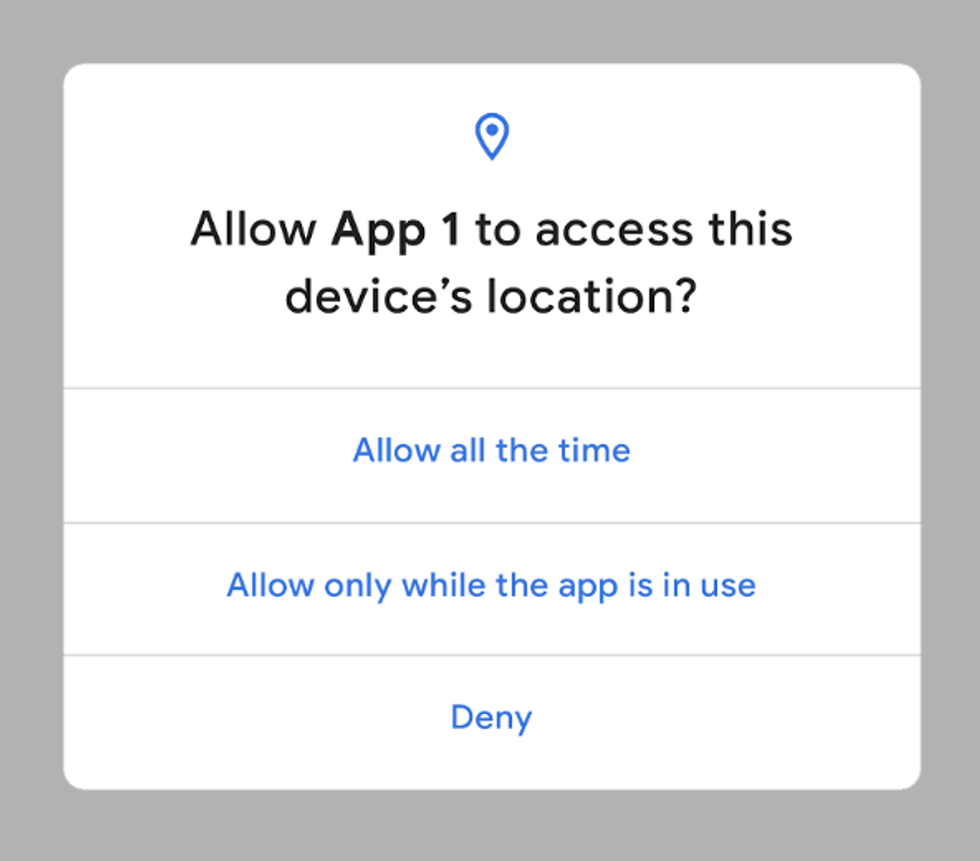 Android Q gives more control over location dataGoogle
New for Android Q (but a feature of iOS for some time) is a way to grant applications permission to use your location, but only when they are open. For example, a food delivery app will rightly need access to your location while the app is running, so it can suggest restaurants which are local to you.

But you can now request that the app no longer has access to your location once you stop using it.
Share your Wi-Fi network with a QR code
If a friend is visiting and wants to connect to your Wi-Fi network, you can share the connection by showing them a QR code.
If you're both using Android Q phones, just head to setting and pick your network and tao share. Your phone will then display a QR code; get your friend to scan this with their phone, and it'll automatically connect to your Wi-Fi.
What else is coming from Android Q?
Although the following features haven't been mentioned by Google just yet, they have been rumored and in some cases appeared in leaks ahead of the first beta release. It is likely that these features will turn up in subsequent beta builds of Android Q, ahead of its general release later in the year.
Desktop mode for docking to a monitor
Samsung and Huawei have offered this feature for a while now, with the former letting users hook up their Galaxy phone to a PC monitor, mouse and keyboard via the DeX hub.
With a native desktop mode, this will enable more Android smartphones to act like a computer - handy, given the huge power and advanced operating system of today's flagship handsets.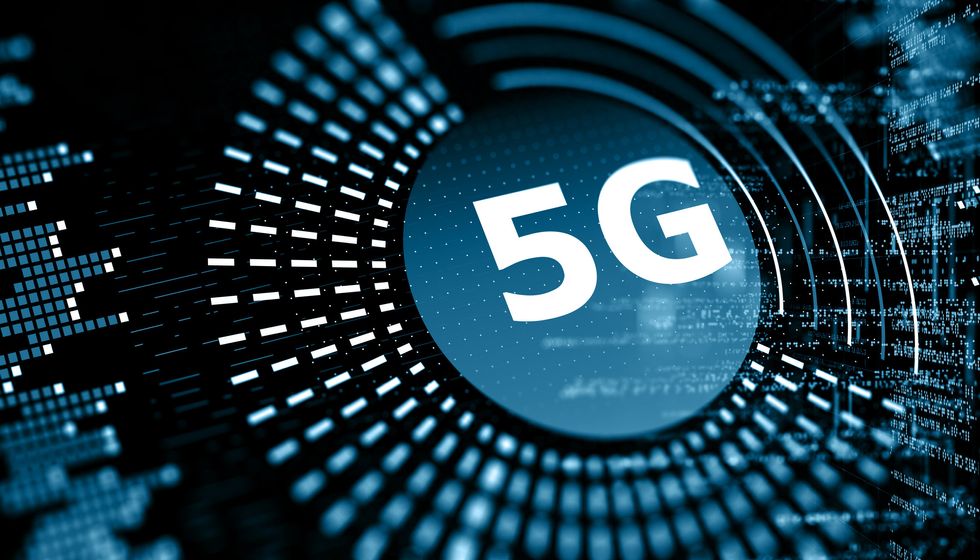 It is likely that some of the first 5G phones will run Android Q iStock
Support for 5G

Naturally, Android Q will be ready to support 5G. A large number of 5G smartphones are expected to go on sale over the next 12-18 months, so the Google operating system will contain 5G icons and settings for switching the next-generation cell technology on and off.
The first consumer 5G networks are due to be switched on later this year, and the first smartphones capable of running on it will be the LG V50 ThinQ and a 5G version of the Samsung Galaxy S10.Native screen recording
Just like on iOS 12, Android Q will allow for native screen recording. All you'll have to do it tap an icon and your entire display is recorded. This is particularly useful for content creators who produce product reviews and how-to videos for YouTube, as they can record the device's screen then upload this to explain how a certain feature works, or to show off a video game.
Better facial recognition
Android phones have offered basic face-scanning technology for years now, but this only uses the front-facing camera, which is a somewhat insecure means of authentication. Even the newest Android phones, like the Samsung Galaxy S10, can have their system fooled by holding up a photograph of the owner - for this reason, GearBrain does not recommend that anyone relies entirely on this system to secure their smartphone.
This could soon change with Android Q, which is expected to offer support for a Face ID-style facial recognition system. Instead of using the camera, this uses infrared light to map the 3D shape of the owner's face, making for a far more secure identification system - and one which cannot be fooled by a 2D photo.
This could also be used to verify payments made with the phone. An early leak from Android Q discovered code stating: "Use your face to unlock your phone, authorize purchases, or sign in to apps."
No more back button
Google introduced gestures for the home button and multitasking with Android Pie last year, which worked in a similar way to those on the iPhone X. For 2019, Android Q is expected to add a swipe gesture to remove the back button, which has been a staple part of Android's user interface since the very start.
It isn't clear at this stage if the removal of the back button will be optional, or if the system will only allow users to go back with a swipe from left to right along the bottom edge of the display.
Like GearBrain on Facebook