Coding skills are one children can almost learn innately through play, and some toys can help boost that process along. Whether or not children may be into computers or technology, coding is a skill that is swiftly becoming as important as algebra or English, with many schools teaching it as a part of the core curriculum. To give them a head start, or supplement what they're learning in the classroom, here are the coding devices to get them going on the programming path and learn some basics of computational thinking.
Lego Education Spike Prime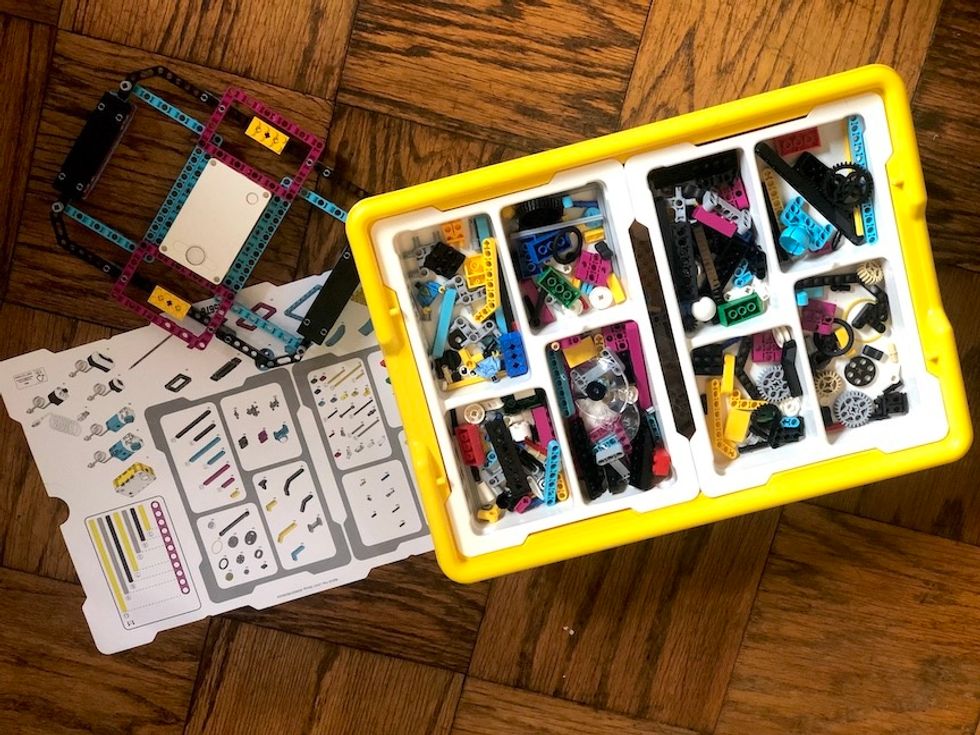 Lego Education Spike Prime: Robotics tailored to the middle school crowd
GearBrain
Certainly on the higher end of the budget, Lego Education Spike Prime, which GearBrain reviewed, is very similar to Lego kits many parents may have grown up with as children — a box of parts that on their own can be built into any combination a child chooses. Lego Education also adds instructions on how to build specifically designed structures, like a Yoga Ring. But there's plenty of room for open-ended discovery. Do note that in addition to the $340 price tag, a computer or tablet is needed to run through the coding to make these creations work.
Botley 2.0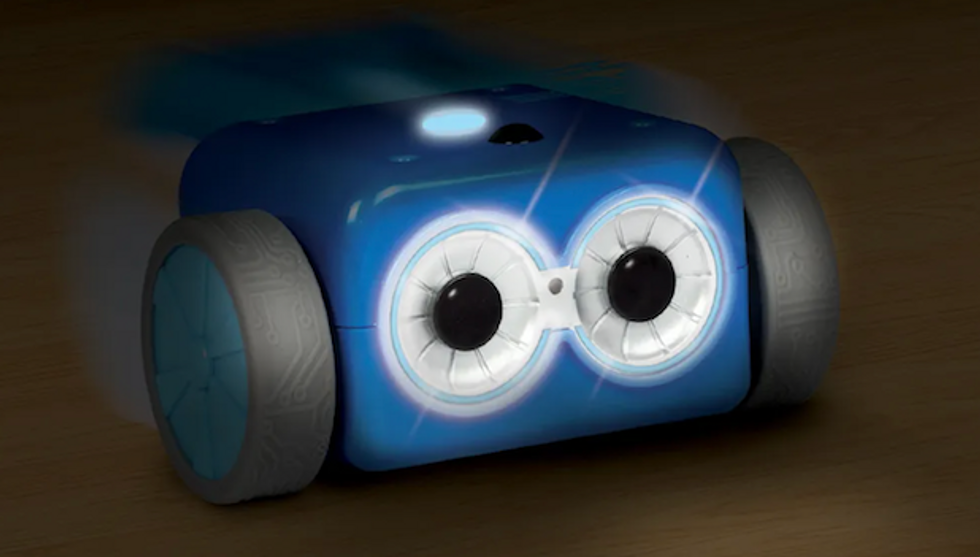 Botley 2.0 has light sensors which work in the dark
Botley
Botley 2.0 is an $85 wide-eyed rolling robot with sensors including one for light that keeps eyes bright and lit in the dark. It can detect objects, be programmed to make turns, and the robot can be coded with 150 steps — which is enough to get started, but not to many to overwhelm young coders.
Sphero Mini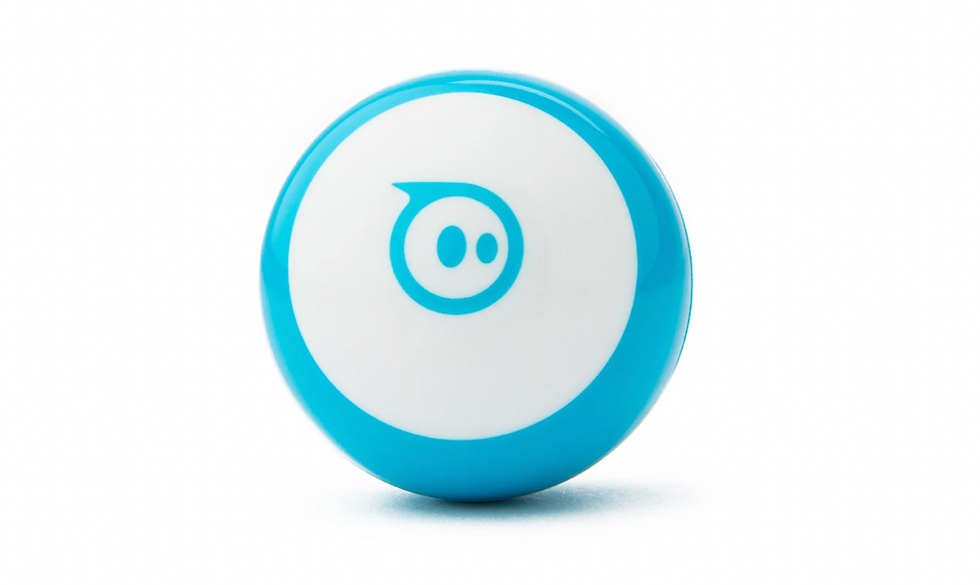 Sphero Mini is a rolling programmable robot that is also extremely budget-friendly
Sphero
This sphere shaped coding toy can be programmed via Javascript block coding. And there are also pre-programmed options for the Sphero Mini including "Slingshot Mode" which, through the app, lets you use the ball for an actual game of billiards or mini-bowling. (Mini bowling pins come with the toy.) At just $50, this is an excellent starter device for any child. Sphero co-founder Adam Wilson, who spoke with GearBrain in 2018, firmly believes that coding should be as fun as possible.
Root rt0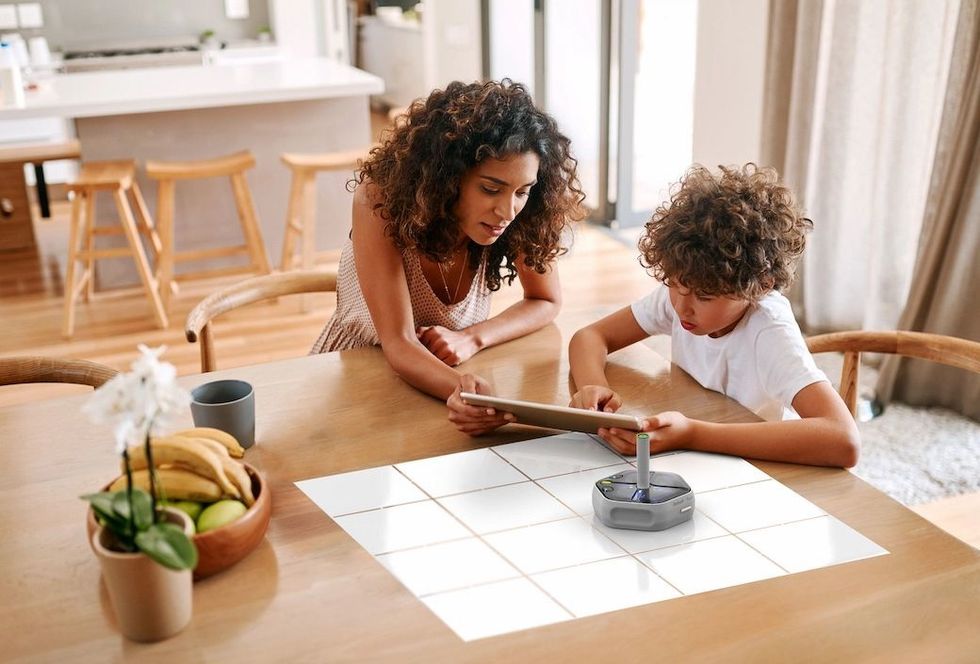 Root rt0 can help teaches families how to code
iRobot
Root rt0 is a $130 robotics kit launched by smart vacuum maker iRobot in 2020. While the company has released a more updated version, Root rt1, that's aimed more for classrooms — and the price is a bit higher. The original version is still available and includes more than 20 sensors which children can code to help them teach the robot to draw pictures, make music and of course move around.
Matalab Coding Set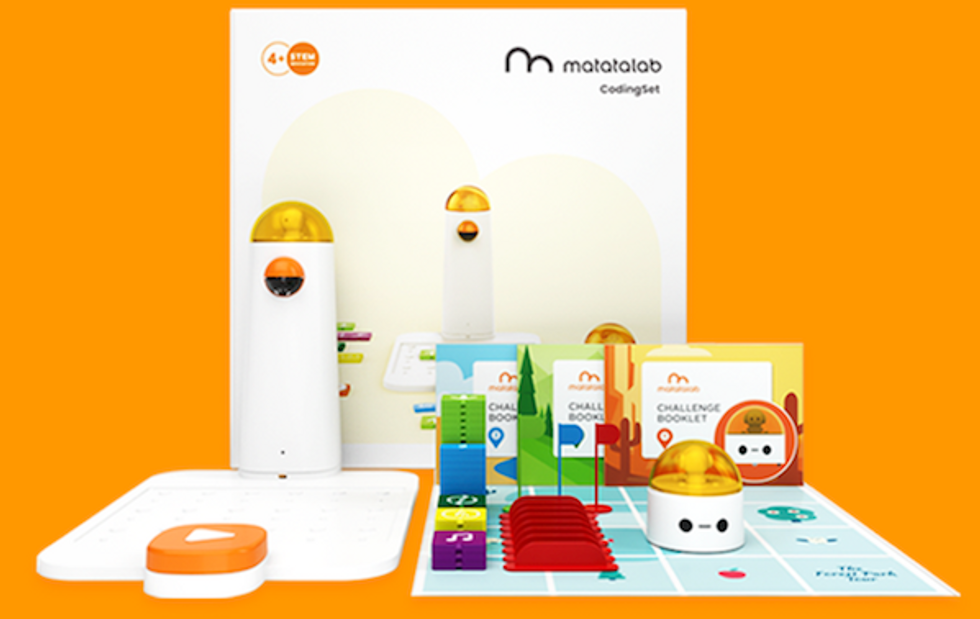 The Matalab Coding Set can be expanded with add-on kits
Matalab
The Matalab Coding Set is aimed at elementary school students, ages 4 to 9, and actually teaches coding without words. Instead there are images, from directional arrows to those that indicate what you want a robot to do, such as play music. Matalab actually explains on its site how the toy can help students learn about computational thinking, a big push today in education. The main set is $169, but there are add-on kits people can purchase to expand what children can do.
Osmo Coding Starter Kit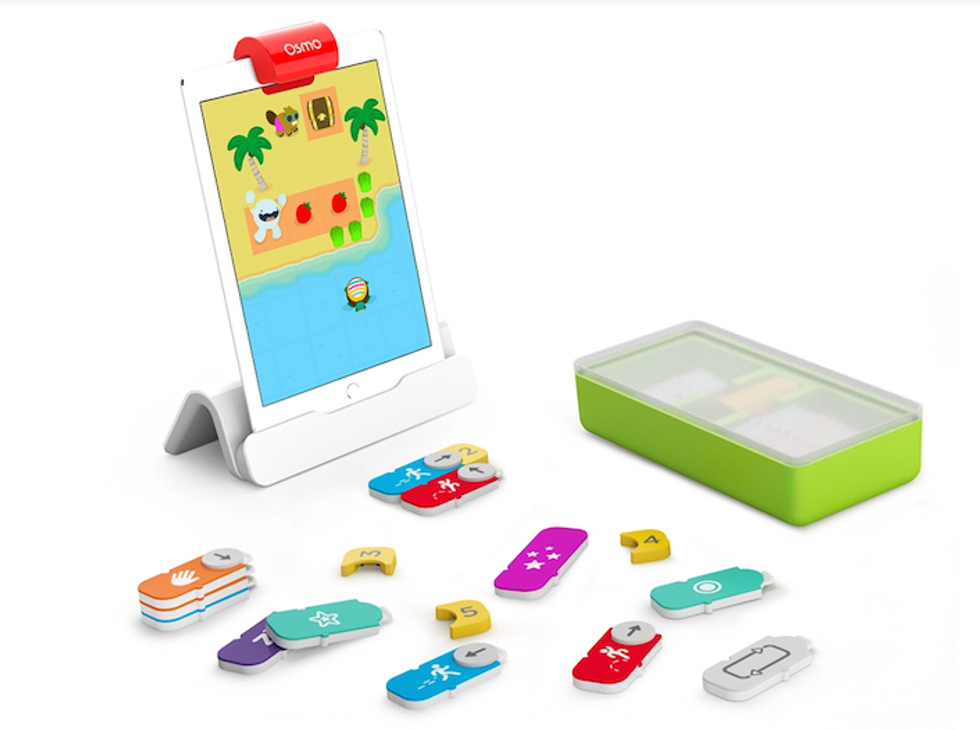 You do need an iPad or Fire tablet to use the Osmo Coding Starter Kit
Osmo
Working in tandem with an iPad or Fire tablet (one of which is needed), the $99 Osmo Coding Starter Kit is designed for children ages 5 to 10, and uses blocks that coordinate with what's happening on a screen to learn coding. Children play games and go through dozens of levels as they learn skills from logic to problem-solving, sequencing to loops. You can get a sense of how Osmo toys work in general, from a GearBrain review of a different Osmo game.
While these toys are fun, they may also spark an interest in coding and programming that, at least, will help them understand the ways devices work in their lives today, and further down the road.