Like GearBrain on Facebook
Waymo boss John Krafcik has confirmed that 13 engineers from Anki, the shuttered robotics company which made the Cozmo and Vector robots, have joined the driverless truck firm.
Krafcik confirmed the news on Twitter by retweeting and commenting on a report from Axios , which stated the engineers had been hired by Waymo. Those engineers include Anki chief executive Boris Sofman.
Read More:
As per the Axios report retweeted by Krafcik, Sofman will report to Waymo's chief technology officer Dmitri Dolgov and lead the company's commercial truck division in San Francisco.
Waymo began life as a self-driving car project within Google's X division, before being jettisoned off into its own company, which is now owned by Alphabet, the umbrella company of Google.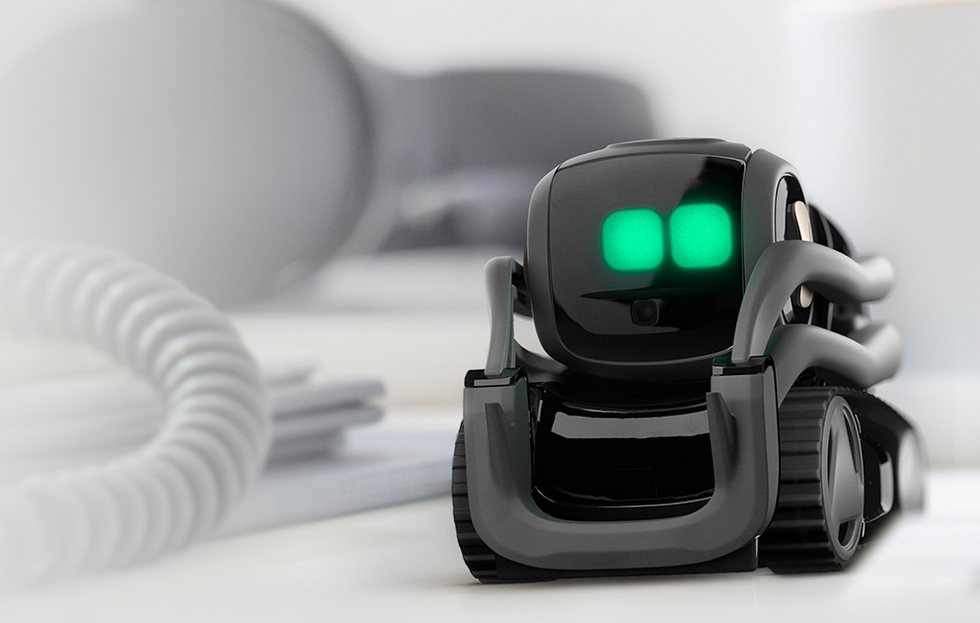 The Vector robot by Anki still works, despite the company closing down Anki
Waymo is best known for its autonomous Chrysler Pacifica minivans, which are now being used as part of a small commercial autonomous taxi service in Phoenix, Arizona, albeit with safety drivers still behind the wheel for now. Waymo also plans to offer a luxury autonomous taxi service with a fleet of modified Jaguar I-Pace electric cars , and it is also working on autonomous trucks.

This is the part of the company former Anki boss Sofman will head up, as Waymo looks to create a system for semi trucks to drive themselves on public roads, dramatically lowering the operational costs for haulage companies.
Despite receiving $200 million in funding and producing a range of intelligent and well-reviewed products — including the Vector and its Pixar-like animations — nine-year-old Anki shut down in April, laying off its workforce after failing to raise the money needed to stay in business.
Welcome Boris and the team to Waymo. We've made a lot of progress in trucking and look forward to your leadership and helping us propel those efforts further! https://t.co/7Pa3WbsAiq
— John Krafcik (@johnkrafcik) June 27, 2019
Krafcik said when retweeting the news: "Welcome Boris and the team to Waymo. We've made a lot of progress in trucking and look forward to your leadership and helping us propel those efforts further!"
It may seem like a strange move for the engineers to make, but despite the compact size and cute expressions of the Vector robot, it is able to successfully navigate around its environment, recognize faces, and interact with objects like its play cube. The robot's computer vision and navigation technologies are likely where Waymo sees the most promise, as well as in the Vector's compact but impressive robotics components.
Despite Anki coming to a sad and premature end, its staff have moved to key companies. As well as the 13 engineers going to Waymo, it was reported in May that at least 20 Anki staff were hired by Sonos, the smart speaker company.
As for the robots Anki leaves behind, their future is less clear. The Vector robot still works and can answer general knowledge questions via its Wi-Fi connection. Its personality also remains intact, complete with facial expressions and fist-bumps.
Anki said in a note on its website after closing: "We are taking steps to assure that customers will continue to enjoy continued use of our products."
From Your Site Articles
Related Articles Around the Web
Like GearBrain on Facebook