Like GearBrain on Facebook
Two years after the delayed launch of the original AirPods, Apple may be looking to launch its successor.
This claim comes as a surprise, given Apple made no mention of the AirPods at its two most recent media events, where new iPhones, iPad and Macs were launched.
Read More:
However, the claim comes from a Twitter user who goes by the name of Ice Universe, and has a strong track record for accurately predicting future products before they go on sale. In particular, the account published information about recent Samsung Galaxy smartphones and watches — including images — before they were officially announced.
The accounted tweeted to its 32,000 followers on November 12: "Apple will definitely launch AirPods 2 this year."

Apple will definitely launch AirPods 2 this year.
— Ice universe (@UniverseIce) November 12, 2018
Renowned and often-accurate Apple analyst Ming-Chi Kuo has previously claimed the AirPods 2 will arrive in either late-2018 or early-2019.
The surprise prediction comes just days after an unreleased Apple product — believed to be updated AirPods — was spotted passing through the mandatory Bluetooth SIG (Special Interest Group) certification process, a step made by all Bluetooth-enabled products before they go on sale.
As well as a pair of new model numbers, the filing shows the updated AirPods have support for Bluetooth 5.0, which should help increase their wireless range and boost battery life.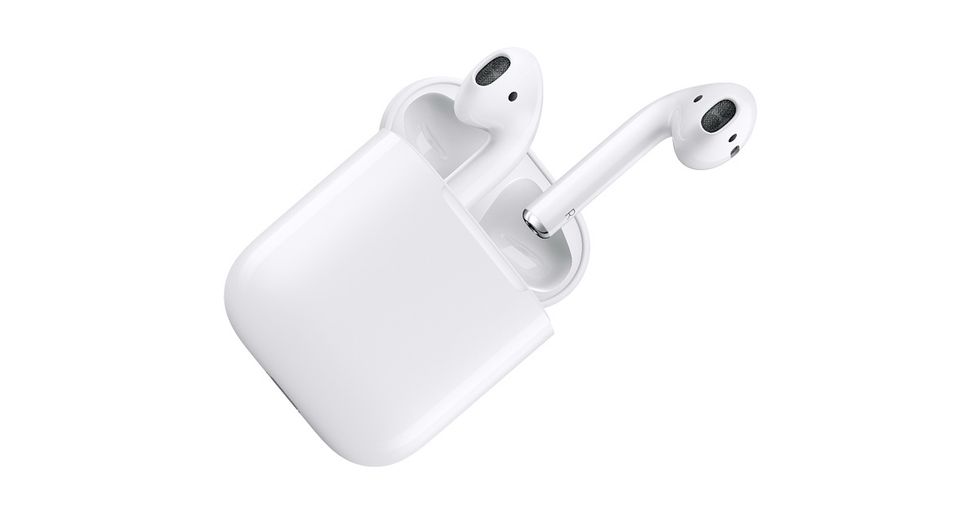 Apple
The current AirPods were introduced in September 2016 alongside the iPhone 7 and Apple Watch Series 2, but did not go on sale online until December 13. The devices only appeared in stores on December 20, missing all but a few days of the holiday shopping season.

Given that history, Apple could release AirPods 2 just a few weeks — or even days — before the end of the year. But stock shortages could be as likely as they were with the original AirPods.
As for what the second-generation AirPods could be like, earlier reports claimed the ear buds would include new biometric sensors and more intelligence. These sensors would likely tap into Apple's Health app and produce data on movement and the wearer's heart rate.
Trademark filings in Europe and Hong Kong suggest Apple is looking to include "wellness sensors" in the earphones.

A new 'Pro' version of AirPods could also include an always-listening microphone, as early reports have predicted, able to respond when the wearer says 'hey Siri'. This would let AirPods wearers control the iPhone voice assistant without touching anything, or shouting out to their iPhone. It would also mean they could control their smart home devices connected to Apple's HomeKit platform and the Home app by speaking to the Siri in their AirPods.
Given Apple has recently held its two major media events this year — without one mention of AirPods — it seems unlikely that the company would hold another press conference in the next few weeks solely for the new earphones. This suggests the AirPods 2 will not be a huge upgrade over its predecessors, and would quietly be added to Apple's website with little fanfare.
From Your Site Articles
Related Articles Around the Web
Like GearBrain on Facebook