Like GearBrain on Facebook
Although praised for their design and sound quality, even despite the high price, Apple's AirPods Max headphones ship with a truly bizarre case.
Offering little in the way of protection and turning the headphones into something resembling a handbag, the case and its embedded magnet are required to turn the headphones off – or rather, into a low-power, battery-saver mode.
Read More:
Without a power button of their own, the AirPods Max can't be switched on or off like all other headphones. Instead, they rely on the magnet of their included case to instruct them to power on and off.
Thankfully, it hasn't taken long for third parties to come to the rescue. Gadget case and sleeve manufacturer Waterfield is first out of the gates with its AirPods Max Shield Case, pictured above.
This looks like a traditional headphones case, complete with leather outer, zipper, and external pocket for cables and other accessories. But, crucially, the case includes a magnet embedded into a piece of fabric that sits between the left and right ear cups of the AirPods Max when stowed inside.
This magnet puts the headphones asleep on contact, then prompts them to wake up and reconnect to your iPhone when removed. Furthermore, an internal mesh pocket is designed to hold a 20W power plug to charge up the AirPods Max and other devices.
The leather case is available in brown, black, blue and red, with all models priced at $99. Despite the relatively high price, demand for an alternative to Apple's case is obvious, as Waterfield's case is sold out until at least February 19.
Amazon is also starting to feature third-party AirPods Max cases, complete with the all-important magnet. We found an option from a company called Geekria, priced at $20.60, available now and with a shipping date of January 26 to February 17.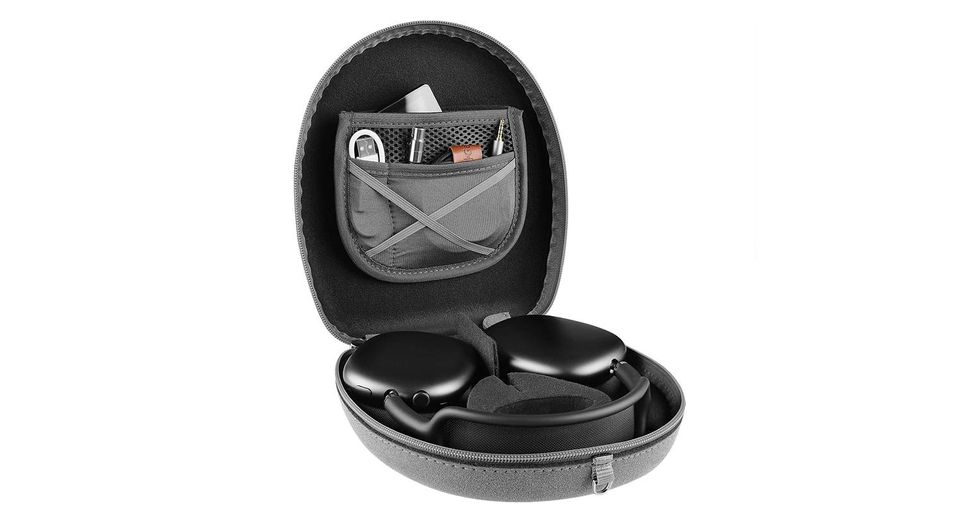 Traditional case for Apple AirPods MaxGeekria
The grey microfiber case looks like any other zippered headphone case, but includes a piece of fabric with an integrated magnet for switching the AirPods Max on and off.

Another Amazon seller called Linkidea has a similar case priced at $16.12, which also has the magnet and an internal pocket for cables and other accessories.
Meanwhile, on Etsy you can now order a wall-mounted stand for the AirPods Max, complete with a magnet to put them to sleep when not in use. Called the Air Hanger, the mount is priced at $31.45, but due to small production numbers buyers are given an expected delivery date of between February 8 and March 1, as of December 30.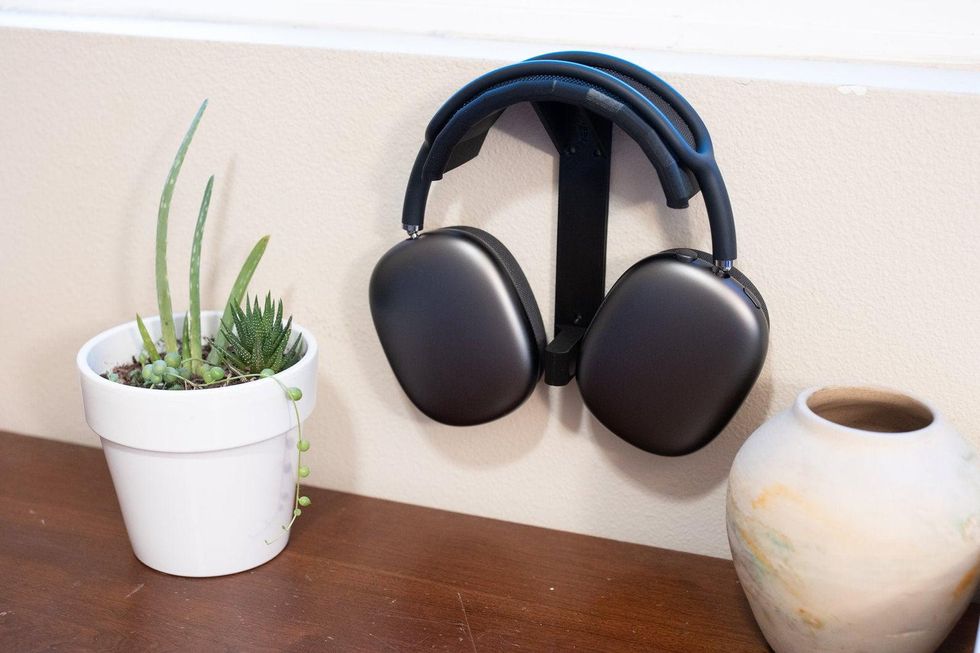 Air Hanger wall mount for Apple AirPods MaxLeonardConsulting
We expect to see many more third-party options arrive for the AirPods Max through 2021, especially given the strangeness of Apple's own case, but also because there was already a strong market for AirPods case covers and protectors, as well as generic headphone cases and stands. All these need is the all-important (and inexpensive) magnet, and they are AirPods Max-friendly.

From Your Site Articles
Related Articles Around the Web
Like GearBrain on Facebook