Like GearBrain on Facebook
In a somewhat strange move, Apple appears to have removed smart doorbells from a web page detailing smart home products that work with HomeKit.
Up until a few days ago, the HomeKit accessories page on Apple's website included 'Doorbells' among other categories like Lights, Switches, Fans, Sensors, Locks and other smart home devices. Clicking on the doorbell category took visitors to a mention of the August Doorbell Camera, which was marked as 'coming soon'.
Read More:

However, the page now no longer includes the doorbells category, and scrolling down reveals all mention of the August doorbell has been removed. The August Smart Lock remains on the page and available to buy from Apple.
Interestingly, the doorbell category remains in place on Apple's UK page, and the August Doorbell Cam is marked as 'Announced', however there is no way to actually buy the device from Apple's online store.
That in itself is not unique, as other products are also listed here as 'Announced' but not available to buy from Apple.
GearBrain has emailed Apple and August for comment, and will update this article when we receive a reply.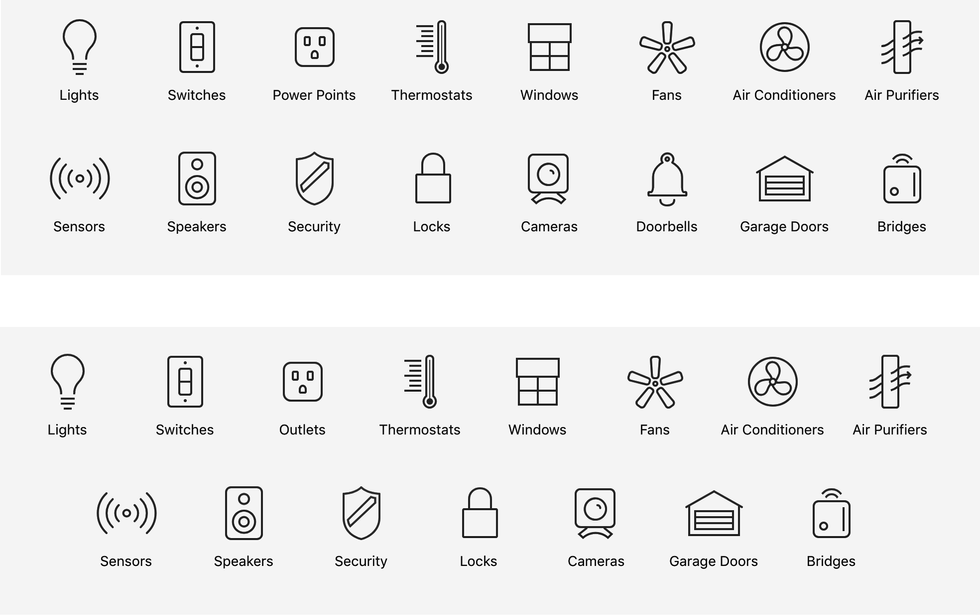 How the HomeKit pages looked before (above) and after (below)GearBrain
HomeKit is Apple's smart home platform which, in a similar way to Samsung SmartThings, provides a system for iOS devices and Siri to communicate with connected devices like lights, locks, smart plugs, thermostats and other smart home gadgets.
It is now two years since smart doorbell makers August and Ring said their products would receive Apple HomeKit support, but so far neither have come good on their promise. August said in a June 2016 press release that its Doorbell Cam would support HomeKit from "late fall" that year, but this did not happen.

Ring's Twitter account said on June 18 this year: "We want to ensure our neighbors have the best experience possible, and sometimes that causes a change in feature release dates. We're still eager to introduce HomeKit, but don't have a launch date at this time."
The future looks less bright for Ring's smart doorbell buyers. One customer posted on Reddit in April to say they had been told by Ring: "Currently, we do not have plans to have HomeKit for our doorbell cameras. If anything does change in the future, we will announce it on our website."
Ring's doorbells still work with iOS devices, and can issue alerts or stream video on your iPhone, but they do not work with Apple HomeKit.
Like GearBrain on Facebook