Like GearBrain on Facebook
Although Amazon Alexa and Google Assistant are the most popular ways of making your home smarter, Apple, Siri and the company's HomeKit platform should not be discounted.
It hasn't enjoyed the glitz and glamor of the iPhone, iPad or even the Apple Watch, but HomeKit has been around for longer than Alexa and Google Assistant, and can give you smart control of a huge range of devices and appliances, either by tapping on your iPhone and Watch, or by asking Siri on any Apple device.
Read More:
So, following on from our starter kit features on Amazon Alexa and Google Assistant, it is Apple's time. Unlike those two, you don't need to buy Apple's smart speaker — the HomePod — to use HomeKit, as speaking to Siri on your iPhone has exactly the same outcome. However, if you want to control your HomeKit system while away from home, you'll need to have either an Apple TV, HomePod or an iPad connected to your home Wi-Fi, which then performs as a hub.

This article was first written in 2018 and has been freshly updated in August 2020 to include a wider range of HomeKit products.
Smart speaker: Apple HomePod – $299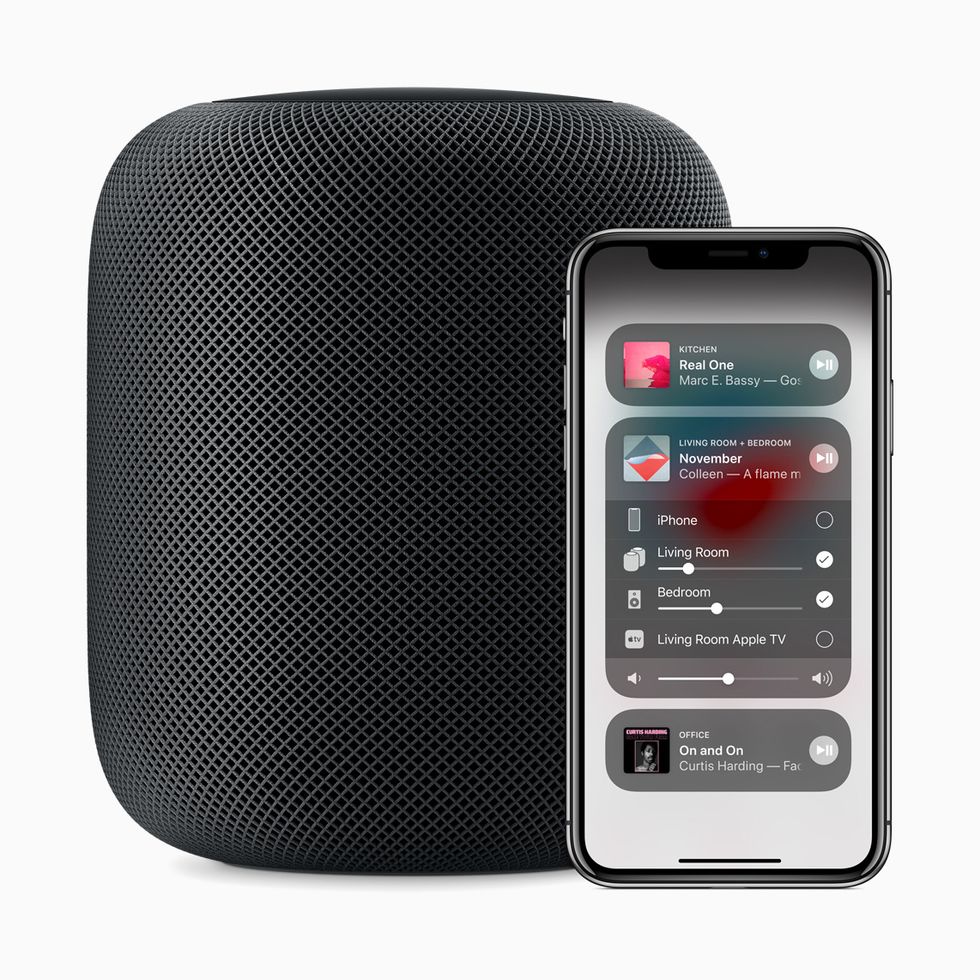 The HomePod will get smarter with Apple
First, let's start with Apple's own devices. The HomePod isn't strictly needed to build a HomeKit system, but with software updates due out later in 2020 the speaker and its onboard Siri assistant will become more tightly integrated with your home. For instance, when someone rings your HomeKit-connected video doorbell, Siri on the HomePod will announce the fact, then tell you who is there, if their face is among those in your Photos image library.

As well as being a convenient way to have Siri control your home, the HomePod is a top-notch speaker with greater performance than those offered by Amazon and Google/Nest. The HomePod also smartly switches audio playback from itself to your iPhone when you leave the home, and back again when you return, simply by holding one near the other for a moment.
Apple TV 4K – From $179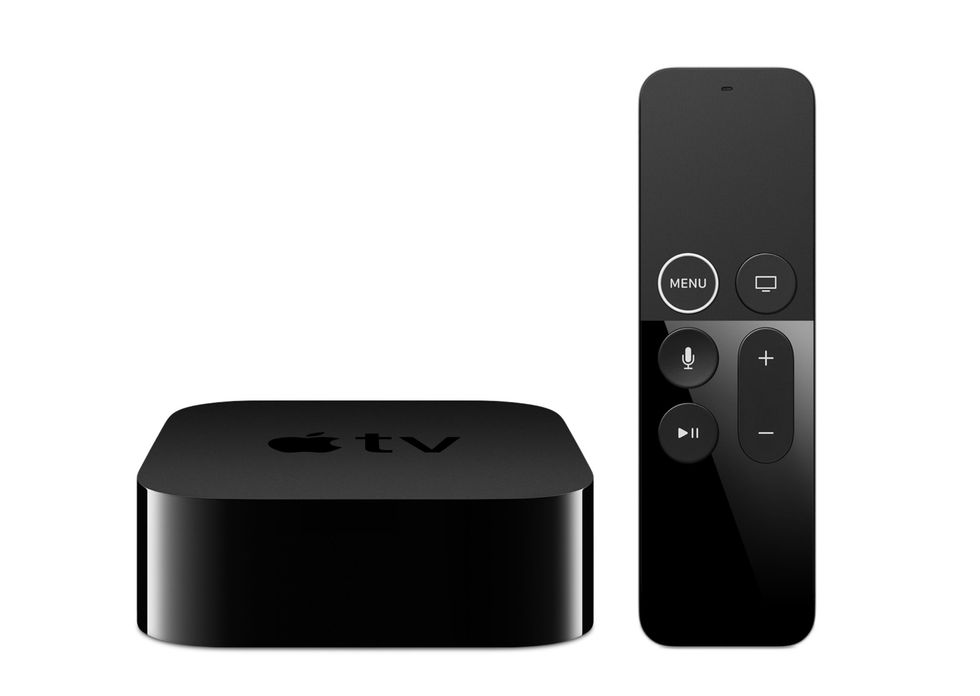 Apple TV 4KApple
Strangely, the Apple TV doesn't yet have its own Home app for controlling your smart home. However, its remote contains a microphone so you can speak to Siri and ask the Apple assistant to adjust the lights, or show a live feed from your security cameras on the TV. Similarly, the Apple TV can be asked to show your video doorbell feed when it is rung.

As we said above, the Apple TV can work as a HomeKit hub when you are away from home. Of course, the device also works as an Ultra HD TV and movie streamer with support for both Dolby Atmos and Dolby Vision.
iDevices Switch - $30 or three for $80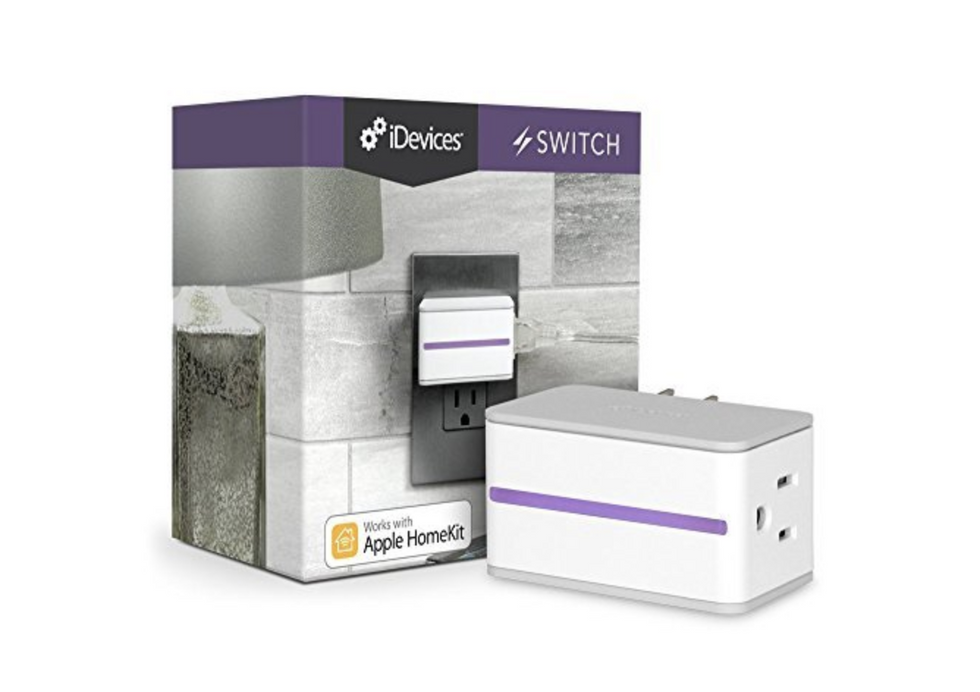 iDevices
The smart plug is the perfect starting point for any smart home. Fit one to a wall outlet, connect to to your Wi-Fi network, then plug anything you like into it. Now, you can turn that device on or off with a tap of your iPhone, or by asking Siri.
We have picked the iDevices Switch for this feature, but in reality any smart plug with the 'Works with Apple HomeKit' logo on the box will work in a near-identical way. Try plugging a lamp into one for Siri-controlled lighting, or fit a fan to circulate the air whenever you ask. These plugs can also be controlled when you are away from home, and can be set to operate on a timer.
Wemo Mini – two for $28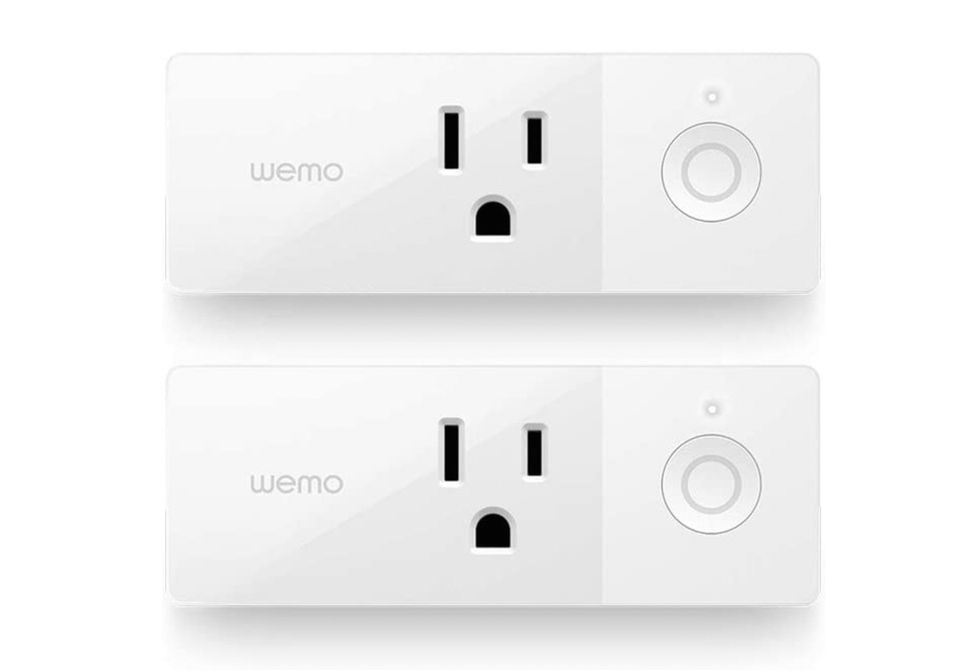 The Wemo Mini works with HomeKit, Alexa and Google HomeWemo
Another option for HomeKit smart plugs is the Wemo Mini, which can be bought in a two-pack for just under $30. The price of HomeKit-compatible products has fallen in recent years due to Apple no longer requiring manufacturers to include a custom coprocessor in their devices. The authorisation that processor did can now br done by software, lowering manufacturing costs and allowing sub-$15 smart plugs to work with HomeKit.

As with most others, the Wemo Mini also works with Amazon Alexa and Google Assistant. Gone are the days (mostly, at least) when manufacturers had to make separate HomeKit versions of their products.
August Smart Lock Pro – $245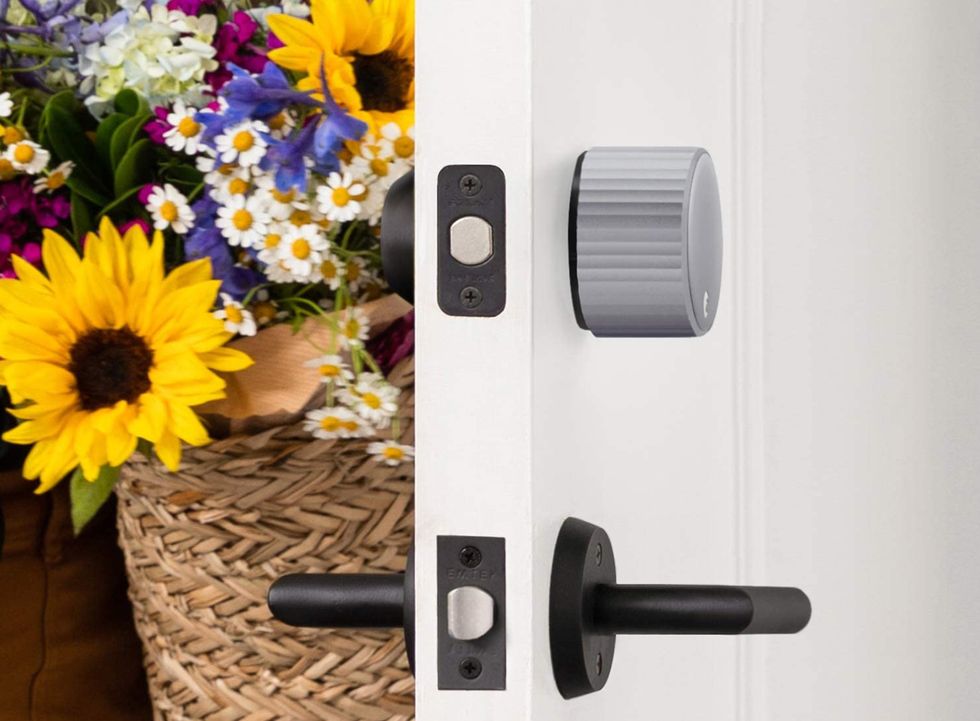 August
This smart door lock by August is one of the simplest to install, because it retro-fits onto your existing deadbolt; the August Smart Lock Pro works with HomeKit, Alexa and Google Assistant.

You can lock and unlock the door with a tap of the Home app on your iPhone, or have the lock work automatically based on your location. That way, the door will unlock as your approach from the outside, and lock itself the next time you head out. Because the lock connects to the internet via your Wi-Fi network, you can check the status of your door (and unlock or lock it) from anywhere in the world.
The lock comes with August's Connect sensor, which uses a feature called DoorSense to tell you if the door is open or closed, not just locked or unlocked.
Philips Hue – $various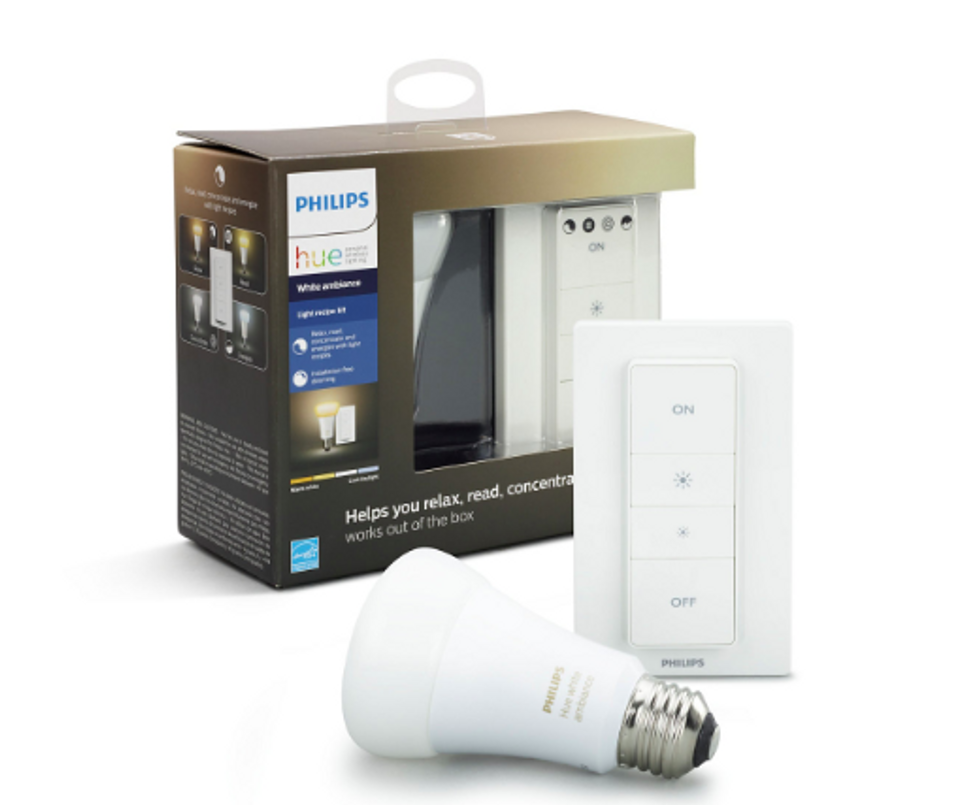 The Hue range includes switches as well as bulbs and light strips Singify
Still the go-to for many consumers, the smart lighting offerings from Philips Hue by Singify are hard to beat. White and multi-colored bulbs are available in a broad range of shapes and sizes, plus LED strip lighting, switches, dimmers, weatherproof outdoor lighting, and more.

You'll need to buy a starter kit which comes with the Hue Bridge hub, but you only need one per home, and after that it's just a case of buying additional bulbs and adding them to both the Hue app, and Apple's Home app for Siri control through HomeKit.
Lifx - $various
Nanoleaf Canvas - $200 for nine-piece starter kit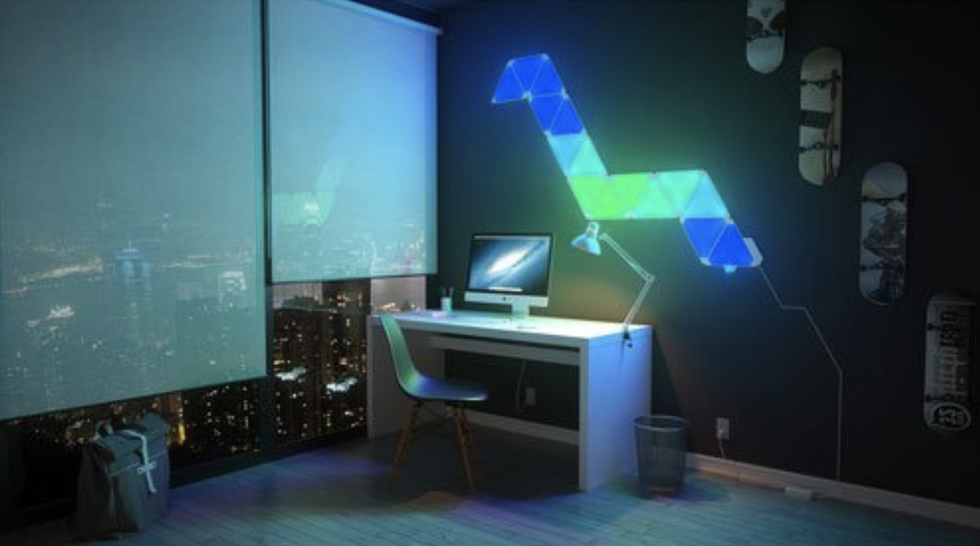 Nanoleaf
Yes, we know this is a bit pricey for some lighting, but bare with us. The usual players like Philips Hue and Lifx both work with HomeKit, but Nanoleaf is here if you want something a bit different. It is a smart feature lighting system which can be made into an almost limitless number of abstract shapes and designs. Each tile can be made any color you like, and the whole thing can be controlled from the Home app on your iPhone, or by speaking to Siri.
Ecobee SmartThermostat - $250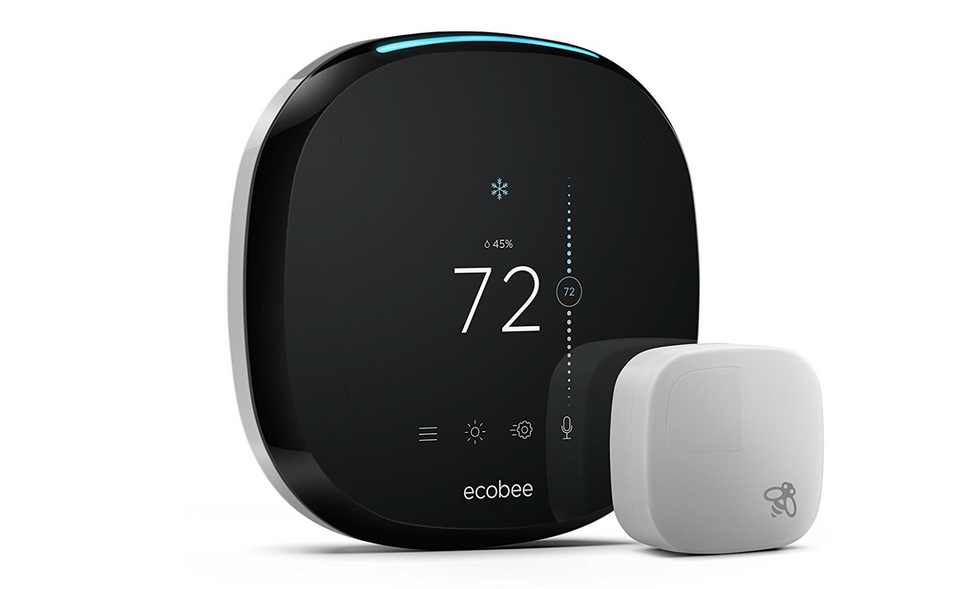 Ecobee
Launched in 2019, the Ecobee SmartThermostat replaces the company's fourth-generation model and features integrated Alexa, plus compatibility with Apple HomeKit.

The $249 device also works in a similar way to the Nest, adjusting your heating and cooling with help from sensors located throughout the home (you can add up to 32 of these if you have a particularly large home, and only heat the rooms that are being used at any one time).
Ecobee claims its system can reduce your annual heating and cooling costs by 23 percent.
Arlo Baby - $190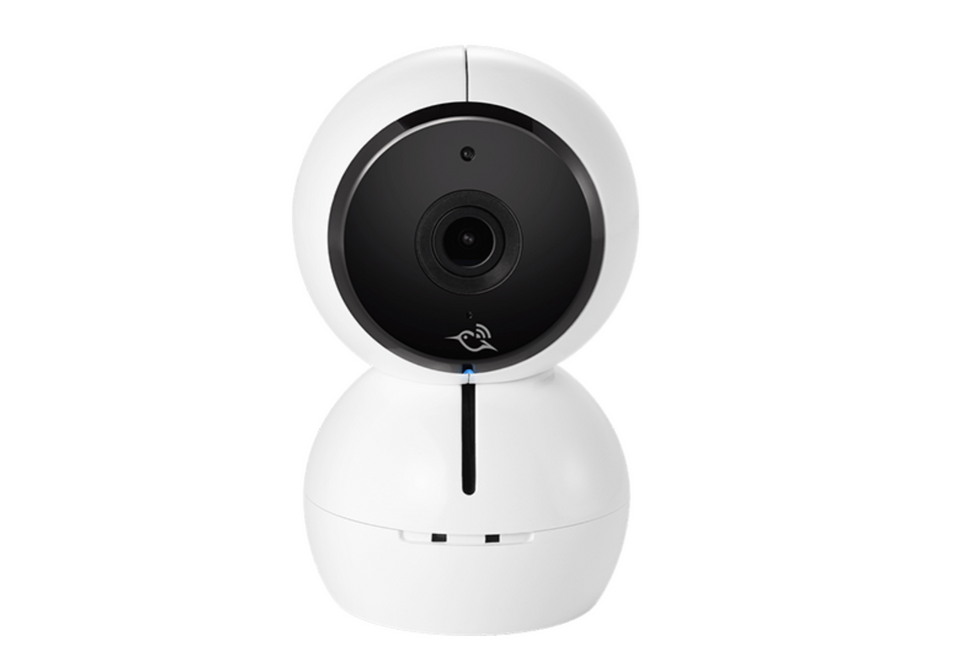 Arlo
Security cameras by D-Link and Logitech work with Apple HomeKit, but for something a bit different we're highlighting the new Arlo Baby. As the name suggests, this is a baby-monitoring camera designed to keep an eye on your child while they sleep.
Once set up, you can say: "Hey Siri, show me the baby room" and a live video stream from the Arlo Baby will appear on your iPhone. two -way audio means you can hear your baby if they're struggling getting to sleep.
Logitech Circle 2 – $140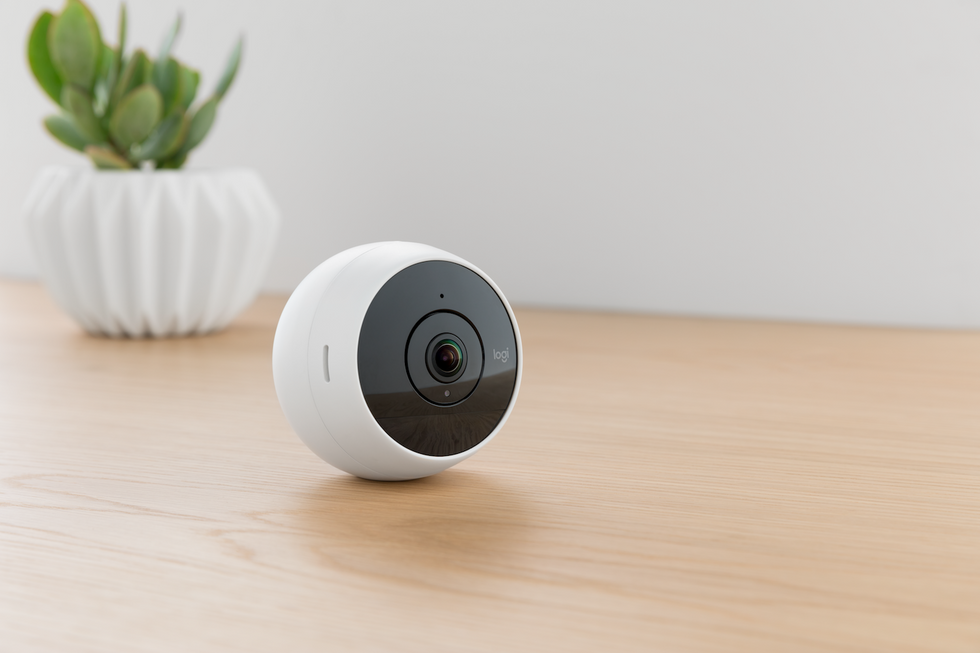 Logitech Circle 2, now modular and weatherproof Logitech
A smart security camera designed to be used inside or out, the weatherproof Logitech Circle 2 is a wired camera (so no batteries to worry about) and works with Apple HomeKit. Its feed can be viewed through your Apple TV, and with the new iOS 14 software update coming in the fall of 2020, all HomeKit cameras get new features like activity zones and facial recognition powered by tagged images in your Apple Photos library.

Brilliant Smart Home Control – from $299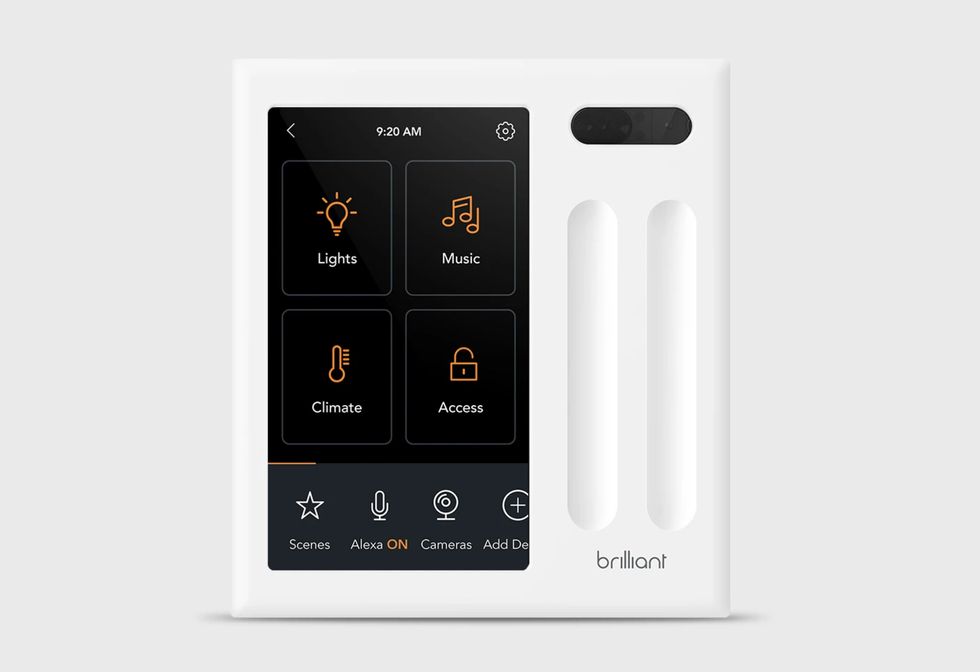 Brilliant Smart Home ControlBrilliant
The smart home controller by Brilliant is one of the most feature-packed HomeKit you can buy. Available with between one and four light switches, the control panel features a touch screen display for controlling smart home devices, and for viewing live video feeds from your security cameras and video door bell.

Available in six colors, the device works with Alexa and Google Home, as well as Apple HomeKit, and devices from August, Ecobee, Honeywell, Lifx, Hue, Ring, Sonos, SmartThings, WP-Link and Wemo. Safe to say, this is one comprehensive product.
All that said, Brilliant's HomeKit integration is still being developed and is available as a public beta for now.
Fibaro Flood Sensor - $70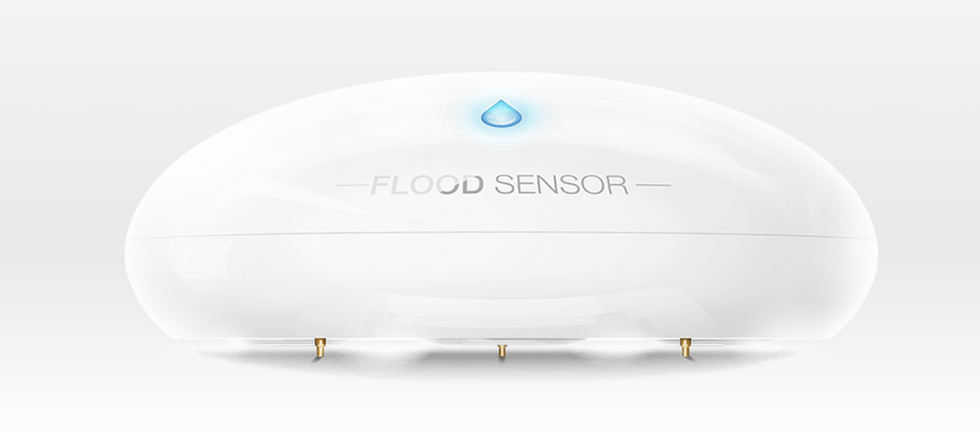 Fibaro
This might not be a particular fun smart home device, but the Fibaro Flood Sensor could one day be invaluable. Place the device under a pipe, next to your washing machine, or wherever you feel would be a likely place for a leak to occur, and you will be alerted the moment the device detects water on the floor.
The device also has a temperature sensor and will alert you if it detects anything unusual. This also means you can say: "Hey Siri, how warm is the upstairs bathroom?" before deciding whether the underfloor heating needs switching on before you head for a shower on a cold winter morning.
Fibaro's other smart home products, like door and window sensors motion sensors, and 'The Button' all hook up to HomeKit, providing a complete solution for iPhone users.
Introduction of The GearBrain, The First Compatibility Find Engine for Smart Devices www.youtube.com
Like GearBrain on Facebook