Like GearBrain on Facebook
Like building any home, you smart home needs foundations. But instead of concrete, we're talking about the hub. This is a device which connects to the internet via your router, then connects to every smart home product you install.
In the early days of the smart home these hubs considered to be similar products as your router; often a nondescript box to plug in, hide away and forget about, while it gets to work in the background.
Read More:
Now though, things are different. We still have options like the SmartThings Hub and even the Apple TV, but increasingly it is the smart speakers and smart displays by Amazon and Google that are working as a smart home's hub, as well as a source of information and entertainment.
Each can connect to just about every smart home product on the market. They can also be automated, controlled via a smartphone app, and spoken to thanks to Amazon Alexa and Google Assistant.
In this article we will present several different hubs for controlling your smart home. Essentially, if you are planning on making a smart home, this is where you start.
Do I need a smart home hub?
As you first venture into the smart home world, a hub might not seem necessary. Devices like Philips Hue smart lights and the August Smart Lock Pro come with their own hub (or bridge) which connects to your router and acts as the middleman between your smartphone and the devices themselves. Other products, like Lifx smart lights, connect directly to your router over Wi-Fi, so don't need a hub at all.
The Nest thermostat can also make do without a hub, and so too can video doorbells from Ring and networked speakers from Sonos.
Increasingly, televisions from Samsung and LG are also acting as smart home hubs, and as we mentioned earlier the Apple TV can also double as a hub for controlling devices compatible with Apple's HomeKit system.
But as you buy more and more smart products, your need for a hub will increase. For example, if you own smart lights by several different manufacturers you will quickly become tired of finding the right smartphone app to control each set of lights; this is where a hub can help.
Hubs also make your smart home become automated, by controlling several devices at once and creating routines or scenes, which configure everything in your home (light, locks, window blinds, heating etc) to be just so, depending on what you're doing or what time it is.
You can create a 'movie night' scene which locks the door, dims the lights, adjusts the living room heating and closes the blinds all at once, thanks to the hub. More simply, a hub can be set to turn down the heating and switch your lights off at a set time each night.
Dedicated smart home hub
First, we will look at a few options for those who want a dedicated smart home hub. That is, a device which is not a smart speaker or display, and does not have the speaker and microphone required to operate a voice assistant like Alexa.
Given the many examples of voice assistants making mistakes - not to mention the recording of private conversations by tech companies - these products are a good option if you have privacy concerns about voice assistants.
Samsung SmartThings Hub V3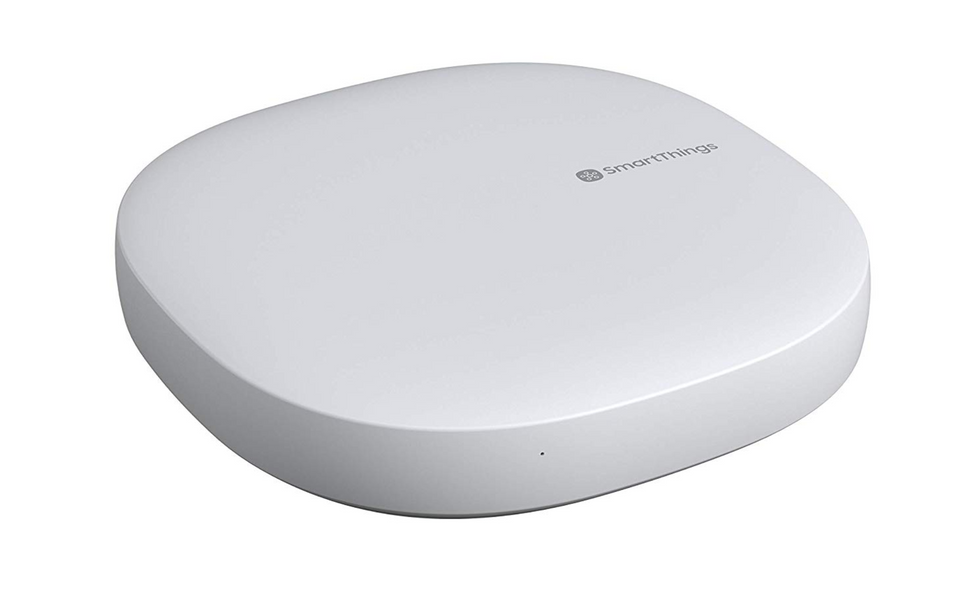 The SmartThings Hub V3 has Zigbee, Z-Wave, Wi-Fi and BluetoothSamsung
This third-generation hub connects to smart home devices via Wi-Fi, Bluetooth, Zigbee and Z-Wave, making it one of the most compatible hubs you can buy. It is a compact 5x5x1.2 inches, is powered by a wall outlet, and has Ethernet and USB ports.

Previous versions of the Hub had a backup battery so they'd continue working for a while if the power went off, but this model no longer has that feature. Despite this, the SmartThings Hub V3 is a very good option for those who want a dedicated hub.
Hubitat Elevation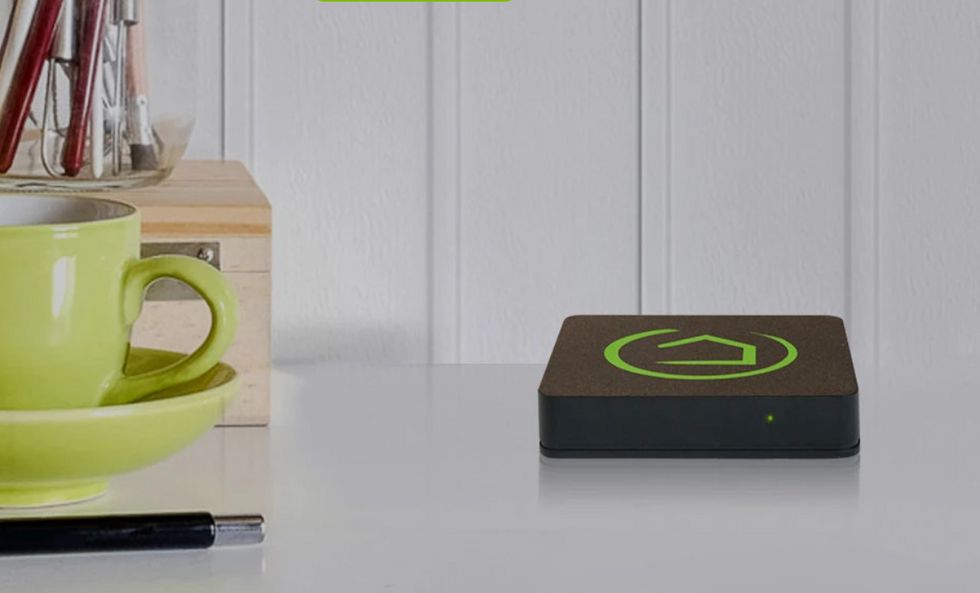 The Elevation is one of the more complex smart home hubsHubitat
A relative newcomer to the smart home hub market, the Hubitat Elevation is ideal for power users who want the most flexibility from their smart home.

The hub offers a vast range of customization and automation options, making it perhaps too confusing for smart home newcomers, but perfect for those who want to take full control of their devices, and how they interact with each other.
The Elevation works with Zigbee, Z-Wave, Wi-Fi, IFTTT, Alexa, Google Assistant and Lutron, and connects to your router with an Ethernet cable.
Insteon Starter Kit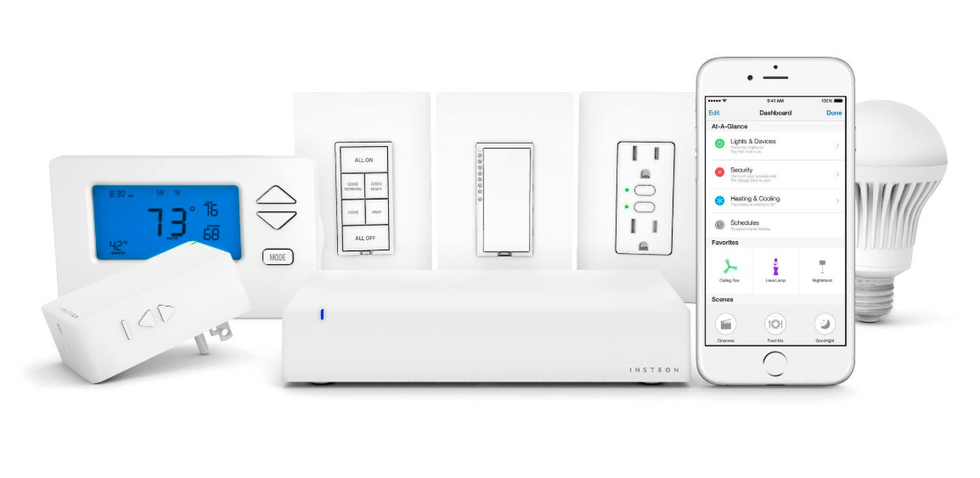 Insteon makes for an interesting alternative smart home system Insteon
This kit is unique in how it uses a patented system called Dual-Band Insteon, which creates a mesh network inside your home by using both the building's power lines and a 915MHz wireless network to connect devices together.

In most homes, there are areas where a weak wireless signal can make it difficult to connect your smart devices together - just ask anyone who owns an old house with thick walls about their Wi-Fi struggles. To solve this, Insteon's Dual-Band Technology uses your home's power lines, along with that 915MHz wireless radio frequency, to communicate with your devices scattered across the home.
We also liked how the Insteon kit is easy to set up, relatively low cost, and includes support for both Alexa and Google Assistant.
Note: This article previously featured the Wink Hub 2, but it has been listed as "temporarily unavailable" on Wink's website for months, and the company rarely speaks via its social media channels.
Smart speaker and display hubs
The smart speaker market has exploded in recent years, led by Amazon and Google. Their respective Echo and Nest (formerly Home) product ranges include smart speakers starting at just $50.
The Alexa and Google Home apps can be used to set up your smart home, letting you control things like lights, locks and window blinds with voice commands. You can gather devices into groups (each group being a room or floor of your home) and configure routines.
Even before you buy any smart home devices, the Echo and Home have their uses. They are speaker first and foremost, serving up tracks, albums and playlists whenever you ask (subscription to Spotify or similar required). They can also play games, tell jokes, set timers, look up information online, shop and much more besides - all things the dedicated hubs cannot do.
Apple is also a player in this space with Siri and the HomePod smart speaker, but with a higher price and limited feature set it hasn't sold anywhere near as well as those by Amazon and Google.
Alexa, Google Assistant or Siri?
Before buying a speaker, you first need to ask yourself which voice assistant and smart home control platform you would like to use. The options are Amazon Alexa, Google Assistant, and Siri by Apple.
In some areas the three are closely matched. Google and Siri are best at answering general knowledge questions and generally understanding what you ask or tell them. Meanwhile, Alexa is generally considered as the most versatile and capable of working with more smart home products than the others.
Although Apple's famous walled garden is still in place here, iPhone owners shouldn't be put off from picking up an Alexa or Google Assistant speaker instead of the HomePod.
Once you have picked your voice assistant, you will want to stick with it. Although you can run a smart home with both Alexa and Google Assistant - something we have previously written about - it is largely unnecessary and can quickly become confusing.
Amazon Echo Dot 3rd generation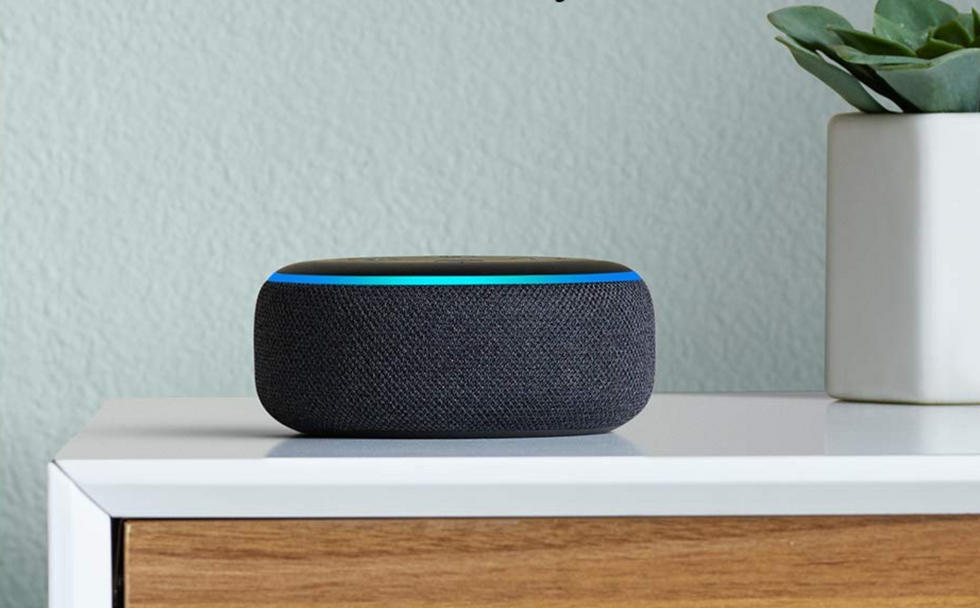 Amazon Echo Dot third generation Amazon
The $50 Echo Dot is a great place to start. It has exactly the same Alexa intelligence and smart home versatility as the rest of the Echo range, but is the cheapest, smallest, and can be connected to a larger speaker via Bluetooth or a 3.5mm audio cable to boost its admittedly mediocre volume and sound quality.

The Echo Dot lacks Zigbee and Z-Wave, the two most common smart home wireless standards, but Amazon has done a good job of side-stepping this limitation by partnering with smart home device manufacturers to make sure their products connect to Alexa over Wi-Fi instead.
Echo Dot (3rd Gen) - Smart speaker with Alexa - Sandstone
Nest Mini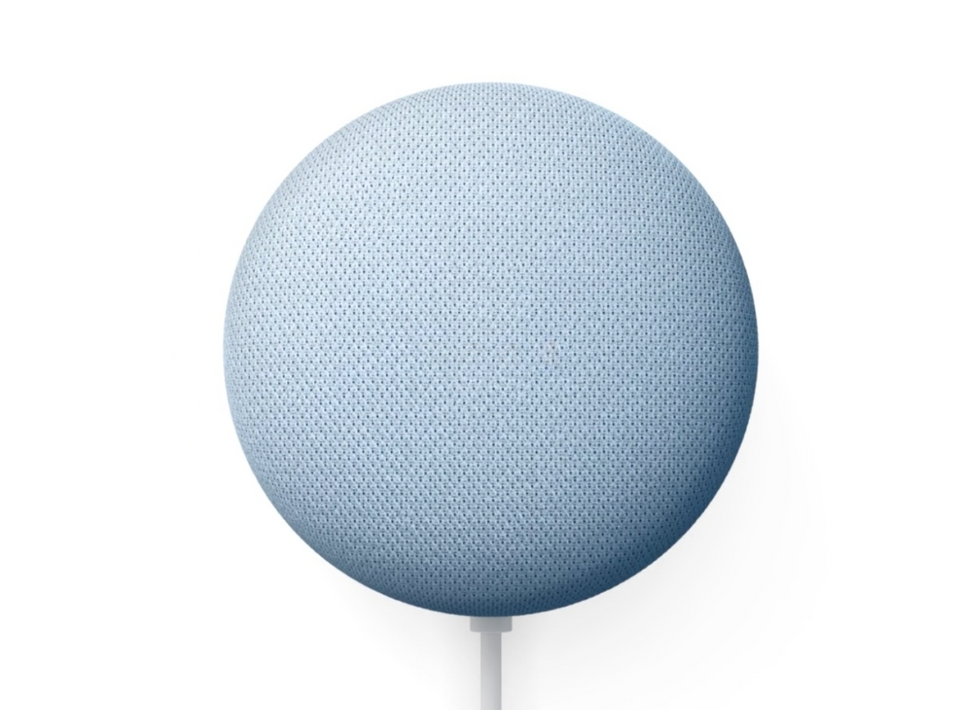 The Nest Mini costs $50Nest
Google's Nest smart home division offers a $50 smart speaker of its own, in the form of the Nest Mini. recently updated, it is a similar size to the compact Echo Dot, but lacks a 3.5mm audio jack, so you can only connect it to speakers equipped with Bluetooth.

That limitation aside, the Nest Mini is a great little smart speaker and smart home hub. Much like Amazon, Google has ensured its Nest products connect to a wide range of smart home devices via Wi-Fi and through the Google Home smartphone app.
Personally, I find the Google Home app less intuitive than Alexa, but once you are fully submerged in the Google/Nest ecosystem, the pieces do eventually fall into place and it is a smart home system as capable as Alexa.
Amazon Echo Plus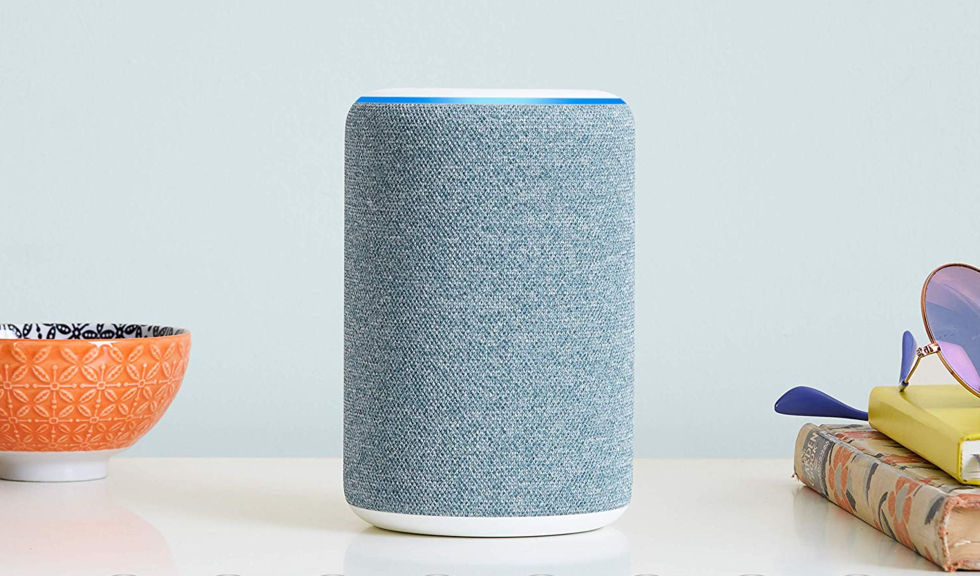 The Echo Plus is the only Amazon speaker to have Zigbee baked in Amazon
The Echo Plus is the only smart speaker from Amazon or Google to include Zigbee. This means the speaker can talk directly to Zigbee smart home devices, like Philips Hue lights, instead of going via a separate hub (also known as a bridge), or using Wi-Fi.

To some buyers this will sound like a welcome addition and worth the Echo Plus' higher price. But things aren't quite that simple, as the Plus cannot control some Zigbee devices as comprehensively as when connecting to the device's own hub first. For example, the Echo Plus cannot control Hue lights as fully as a regular Echo can when talking to the bulbs while the Hue bridge.
Readers who want very simple smart home functions might be okay with the Echo Plus, but we would suggest you go for a regular Echo, or connect an Echo Dot to a speaker you already own.
Read the GearBrain review here
Nest Hub Max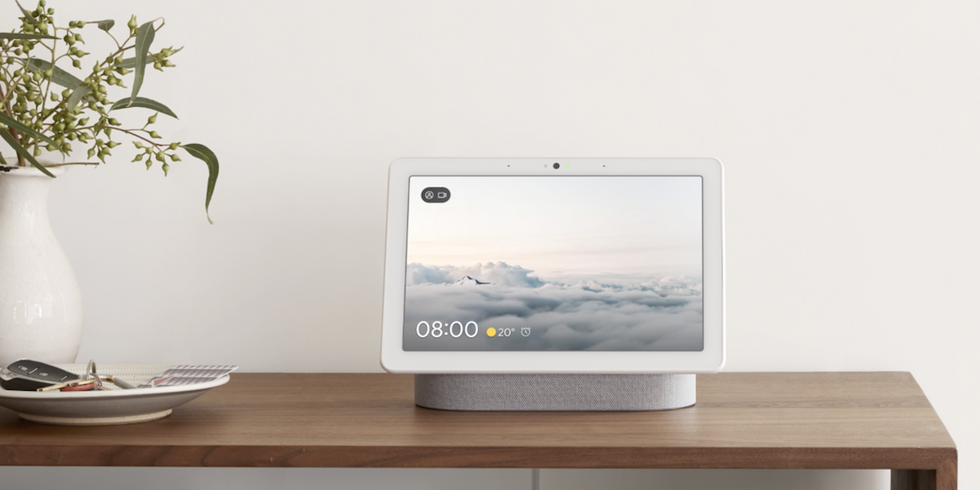 The Nest Hub Max doubles as a security camera when you are awayNest
Finally, we'll introduce one of our favorite smart displays, the Nest Hub Max. This is the larger of two smart displays offered by Google and includes a front-facing camera which can be used to recognize you and display personalized information, and it acts as a Nest security camera when you are away from home.

The Hub Max works with the Google Assistant and Google Home app just like all other Google and Nest smart speakers and displays. This means it can control a wide range of smart home devices.
But the display adds a really useful way to control your devices. Instead of always speaking to the assistant, you can swipe to bring up a dashboard of all your smart home products, then control them by touch. This makes the Next Hub Max feels like a central command center for your home, and means those who can't remember the exact phrase for adjusting something can tap at the screen instead.
What about Apple?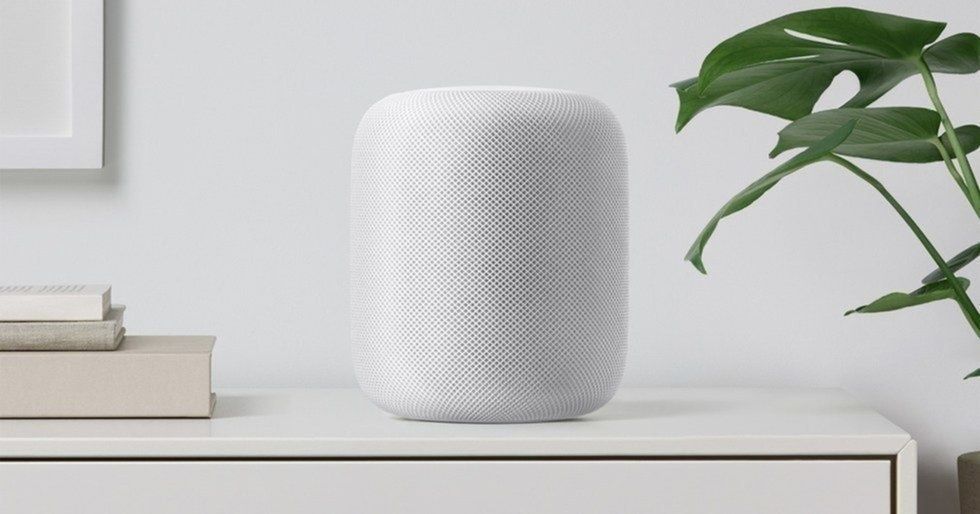 The $299 HomePod woks with Apple's HomeKit smart home system Apple
Apple's HomeKit platform has been around for some time and is compatible with a wide range of smart home devices. However, for whatever reason, the company hasn't focused on home automation in the same way Amazon and Google have.

You can still use your iPhone, iPad, Watch or even Apple TV as a hub to control lights, locks, window blinds, garage doors, smart plugs and other devices (or ask Siri to do it for you).
But there are limitations in what you can do with each device, and there isn't a routines feature, as such. Instead, you can create a 'scene' called something like 'I'm home', then when you say that to Siri she will do as you have previously configured - switch the porch light on, for example.
Apple also has the $299 HomePod, a smart (ish) speaker which has Siri and can tap into the HomeKit platform to control lights and other devices with voice commands.
The HomePod isn't a smart home hub as such, because it is merely mirroring what is already possible by asking Siri on another device. But if you are already invested in HomeKit and have that set up on your iPhone, adding a HomePod and its always-listening microphones is no bad thing if you have the budget.
Apple also offers its Home app on the iPhone, iPad, Mac and Apple TV, the latter of which can act as a smart home hub in its own right.
Check out The GearBrain, our
smart home compatibility checker
to see the other compatible products that work with
Google Assistant
and
Amazon Alexa enabled devices.
Like GearBrain on Facebook