Apple has announced a new iPhone SE, priced at $399, making it the lowest priced Apple in years.
The new iPhone is the second SE for Apple, and has just a 4.7-inch display — this is a small iPhone. But inside are known iPhone features including Portrait mode through the camera and the A13 Bionic chip which is in both the iPhone 11 and the iPhone Pro. There's also aluminum and glass design, an the smartphone will come with an IP67 rating, water resistant up to one meter for 30 minutes. You won't swim with it, but an accidental dunking is going to more than fine.
The phone's design is much more squared off — a look that experts had hinted was coming. Instead of rounded slopes from back to front, there's more edge to the iPhone SE — a look that hasn't been seen in years. The original iPhone SE launched in 2016, and has a similar look.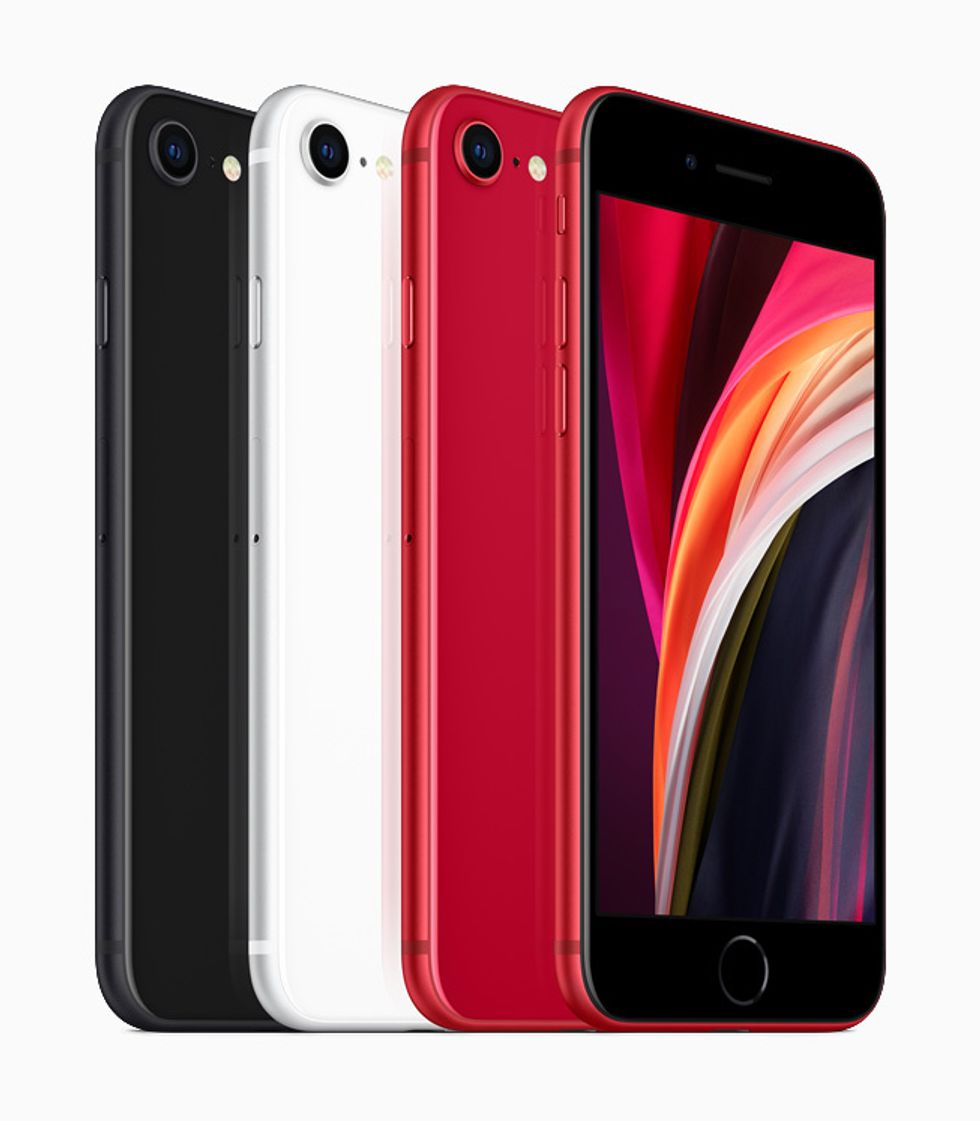 The $399 iPhone SE will come in three colors, black, white and redApple
Also returning from iPhone's past designs? The home button, which is back again at the bottom center of the screen. A physical feature disappeared with the iPhone X, which launched in 2017, and will support Touch ID, a way to unlock the iPhone SE without the use of a passcode.

The new smartphone's display will also have Dolby Vision and HDR10 playback, and you'll have Haptic Touch available for shortcuts like rearranging apps and previewing messages. Plus. that A13 Bionic chip appearing in such a budget smartphone is key. With eight cores, this is a fast chip and can handle robust mobile gaming apps.
Pricing the iPhone SE at just $399 is a big move for Apple, the company that pushed one of the first $1,000 smartphone when launching the iPhone X. The price now places Apple back into competition with other low-priced competitors including Motorolas devices, like the Moto G7. The iPhone 11 Pro Max is almost three times the price, starting at $1099, and the iPhone 11 is $699.
The phone will come in three colors — black, white and red — and Apple users can start pre-ordering the new iPhone SE on Friday April 17. There will be 64GB, 128GB and 256GB models, and the new iPhone SE will start at $399.