Like GearBrain on Facebook
It has been almost four years since Apple boss Tim Cook was spotted wearing a prototype glucose monitoring device connected to an Apple Watch. Now, it looks like the feature is almost ready for primetime.
Not only that, but Samsung is also reportedly looking to bring blood sugar monitoring to its next smartwatch. Both that and the latest Apple Watch are expected to arrive in the second half of 2021, according to a report from Korean publication ET News.
Read More:
The wearables are expected to be called the Apple Watch Series 7 and the Samsung Galaxy Watch 4. Instead of taking a blood sample they employ a form of non-invasive glucose monitoring that uses an optical sensor.
Referring to Samsung's efforts, the report states: "The technology utilizes an optical sensor and detects blood glucose level without having to draw blood and it is expected to make a great contribution in assisting those with diabetes and normal people with managing their health."
This would give diabetics the ability to continuously track their blood sugar levels throughout the day without pricking their finger with a needle to draw a blood sample several times a day.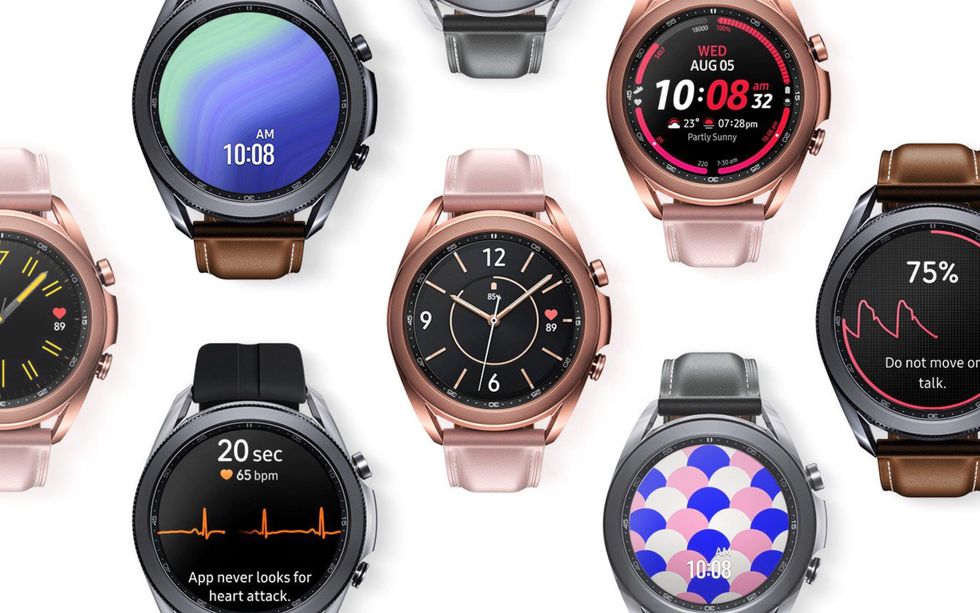 The Samsung Galaxy Watch3 Samsung
It is thought that Apple and Samsung's launch of consumer-grade wearables with glucose monitoring would spur on the industry to add similar features to more devices, as was the case when ECG technology first arrived on the Apple Watch Series 4 in 2018.

Such a function will need approval from the FDA before going on sale in the US, along with approval from equivalent agencies in every market Apple and Samsung wish to sell the smartwatches. This can take time, and in the case of the Watch Series 4 meant its ECG app couldn't be activated in some countries until several months after the watch went on sale.
Following on from ECG and blood oxygenation apps, blood sugar is the obvious next step for smartwatches to make. The American Diabetes Association estimated in 2018 that 10.5 percent of Americans have diabetes, and that almost 27 million were undiagnosed.
Non-invasive glucose measuring is posed to be a big deal in personal health, with research into optical technology for tracking blood sugar levels through the skin. A device called Glucowise is also in development, promising non-invasive glucose monitoring and a companion smartphone app.
Separately, companies are developing ways to track blood sugar via the tear ducts. Google parent Alphabet had worked on contact lenses designed to do this, but cancelled the project after four years of development in 2018.
From Your Site Articles
Related Articles Around the Web
Like GearBrain on Facebook