Like GearBrain on Facebook
At-home entertainment got a big boost this week. LG's new giant 88-inch screen finally got released, and Amazon is launching a new app for Fire TV that may bring old TV shows back from the archives. Alexa also gets a new home in a Bose speaker and two new sound bars.
LG releases an 88-inch OLED TV
IFA 2018 has already shown stunning technological innovations and of the most memorable ones thus far is LG's latest technology. The company released an 88-inch 8K OLED TV at the international conference, saying that 8K televisions are the "next step in display technology." The television has a resolution of 7680 x 4320 and includes more than 33 million self-emitting pixels. While LG has not yet announced an official date for releasing sales of the TV to the public, they are hoping to sell more than 5 million of the televisions by 2022.
New Bose speakers to include Amazon's Alexa
Bose's latest release is expected to drown out the sound of its fighting competitors. In a new partnership with Amazon, Bose's newly released wireless smart speaker and soundbars will feature Alexa. The Bose Home 500 and Soundbar 500, 700 will also allow Apple fans to stream content via AirPlay 2 starting in 2019 and are expected to feature other voice assistants in the coming months. Along with this versatile technology, the new devices will include the microphone technology used in Bose's headsets so the devices can differentiate the user's voice from loud music or other sounds. The speakers will be available in October and pricing will start at $400 for the Home Speaker 500, $550 for the Soundbar 500 and $800 for the Soundbar 700.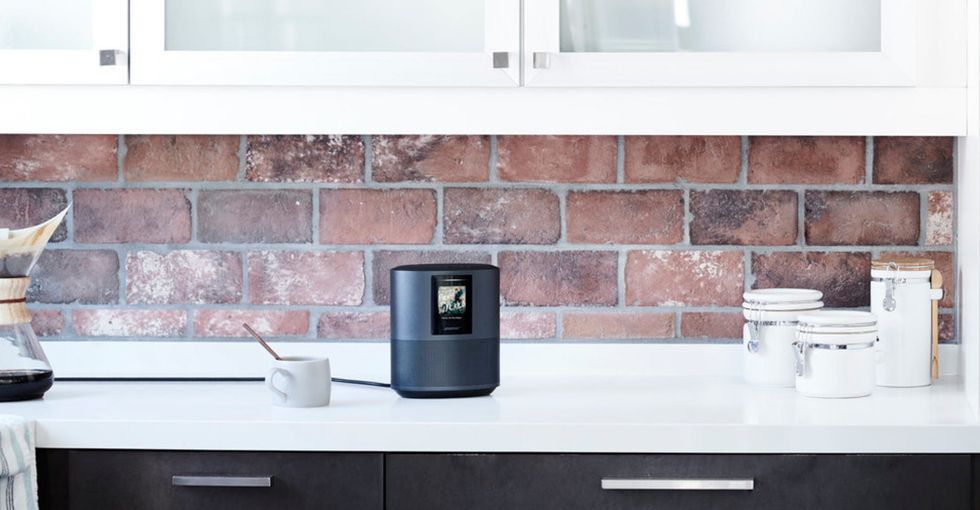 The Bose Home 500 is a smart home speaker with Alexa baked insideBose
Wearable robot helps with tasks at hand

Sometimes two heads are better than one and with one of the latest robot designs, that extra brain can be available 24/7. Ph.D. student Yamen Saraiji invented the robot, named Fusion, to be worn on the user's back to provide them with two extra arms. Although the robot will be helping the user directly, a camera on Fusion's head will provide a live feed to a second user, who will then control the robot remotely with an Oculus Rift virtual reality headset. Saraiji said Fusion will be helpful for when people are working on large tasks but cannot do so in person. The robot is not currently available for consumers.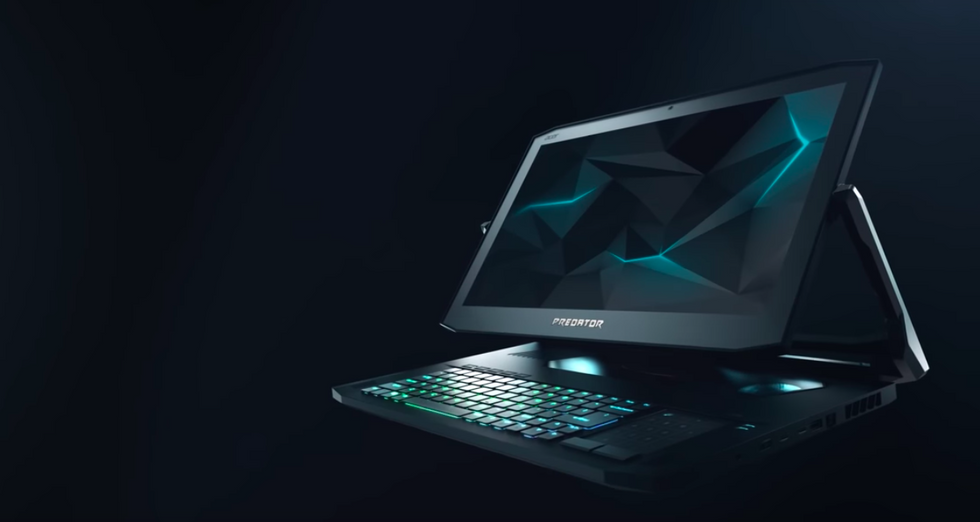 A touchscreen laptop from Nvidia has a screen that flips.Nvidia
Acer unveils convertible gaming laptop
Every avid gamer needs the ultimate laptop, which is the idea behind Acer's latest innovation. Released at IFA 2018 on Aug. 28, the new laptop features a convertible 4K UHD touchscreen with Nvidia's G-Sync technology. The new model is called Predator Triton 900 and the screen will be able to be flipped upside down to face the opposite direction, adjusted to be closer or farther from the user and the keyboard, or even laid completely flat over the keyboard for the ultimate gaming tablet. While the full specs of the laptop have yet to be released, the Predator Triton 900 will also include the company's Aeroblade 3D fans, a keyboard and a trackpad, when prompted, will uncover a number pad.
Amazon brings new app to Fire TVs
After having a profitable quarter, Amazon is planning to further its success with a new video application supported by ads. The service, called Free Dive for now, is looking to acquire the rights to stream older television shows and is working with major studios to accomplish this. The app is expected to run heavily on advertisements, which were a major reason for the company's revenue success in the last quarter. The free application will be available to users with a Fire TV and will be a separate program from Amazon Prime Video.
China's electric cars drive into U.S. market
After years of fighting to break into the U.S. market, China's Kandi vehicles are finally breaking into the scene with two electronic cars. The EX3 SUV will have a range of 188 miles, front wheel drive and a top speed of 75 miles per hour, while its counter, the K22 subcompact electric car will average 88 miles, has a rear wheel drive and has a top speed of 65 miles per hour. Both cars will come with anti-lock braking systems and electronic brakeforce distribution. The Kandi cars launched in Texas with a starting price less than $20,000 for the K22. The starting price for the SUV has not yet been announced.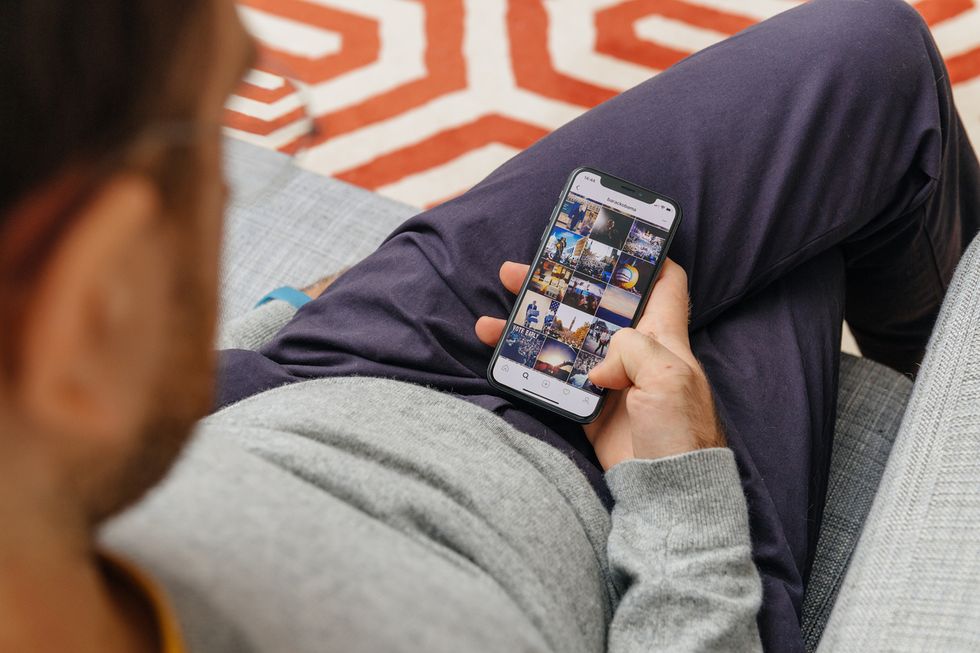 Instagram is adding some security features so you can learn more about other accountsiStock
Trolls around the world have been creating countless fake social media accounts and Instagram has had enough. The popular photo sharing app is rolling out a new feature that will allow users to see how authentic accounts are. Under "about this account," users can see the advertisements a profile runs, the country of the account, username changes and more. They are also going to allow two-factor authentication to increase user security and accounts with larger audiences can even request to become verified. All new features will be available within the next few weeks.
Like GearBrain on Facebook