Like GearBrain on Facebook
A glance at the prices of new electric cars will tell you something very quickly; they are all expensive.
The latest vehicle to receive a raised eyebrow is the Audi e-tron, an SUV and the company's first all-electric car, which will be revealed on September 17 and cost from €80,000 ($93,700) in Europe, with U.S. prices to come soon.
Read More:
This follows the Jaguar I-Pace, which starts at $69,500 but if you get greedy with the options list can stretch to almost six figures. Then of course we have the Tesla Model S and Model X, which start at $70,000 and $80,000 respectively, but also extend past the $100,000 mark as quickly as they disappear at the traffic lights.
One reason for these prices is the newness of electric vehicle (EV) technology. Just like how the latest, greatest smartphones cost more than their predecessors did a year ago, cars generally cost more with the launch of each new generation. Only with EVs, the sticker price includes the billions of dollars spent on research and development by a century-old industry still in the early stages of switching from gasoline and diesel to electricity.

Tesla is excluded from this transition, of course, but instead it has the financial burden of starting from scratch. While the Volkswagen group spends money learning about batteries and motors, Tesla has had to buy lessons in car making at a far broader scale, from the logistics of component deliveries, to the installation of a production line, and the retail network.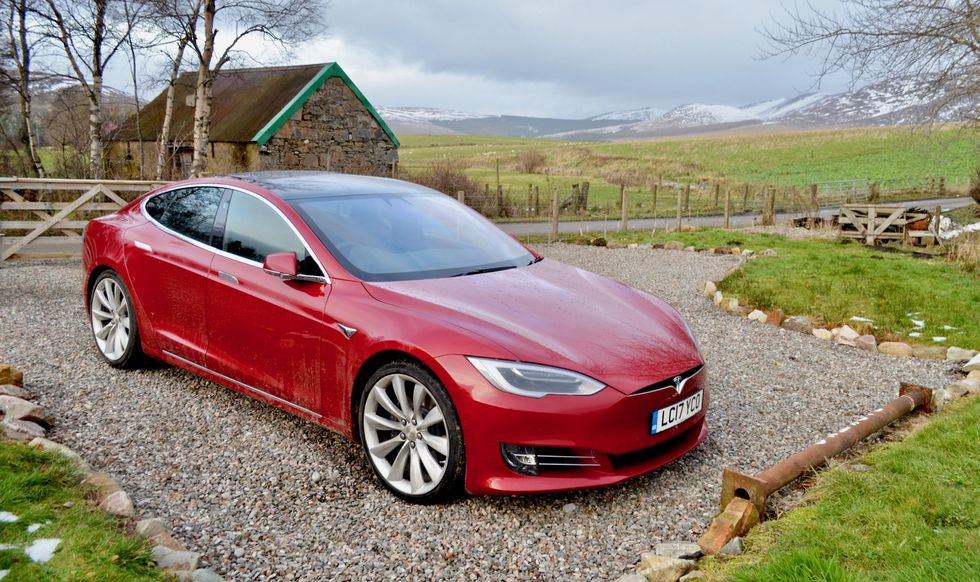 Tesla Model S 100DGearBrain
All of these costs are more readily absorbed by high-price luxury cars and their well-heeled buyers than sub-$25,000 cars and their budget-minded drivers. This makes luxury cars and their wider margins the ideal starting place for electrification; hiding the cost of switching from gas to electricity in the razor-thin margins of a city car simply doesn't work. The $30,000 Nissan Leaf and $37,500 Chevy Bolt could be seen as exceptions here, but still carry higher prices than their combustion counterparts.
Tesla boss Elon Musk explained this logic recently when he was asked why the $35,000 Model 3, announced in March 2016, was still not in production, let alone on sale. Musk tweeted in March to say this entry-level car (as opposed to the $44,000+ version Tesla sells now) will arrive "three to six months" after Model 3 production reaches 5,000 vehicles per week.
"Shipping the minimum cost Model 3 right away would cause Tesla to lose money and die," Musk added. Tesla hit the 5,000 vehicles-per-wheel milestone in early July, so the cheapest Model 3 might finally arrive in early 2019, three years after pre-orders opened.

The danger of selling cheap electric cars too soon was made painfully clear by Sergio Marchionne, the late Fiat Chrysler boss and Ferrari chairman who, in 2014, sensationally demanded that the public stop buying the Fiat 500e, an electric city car. "I hope you don't buy it because every time I sell one it costs me $14,000," he said with his typical Italian honesty, adding: "I will sell the minimum of what I need to sell [to meet California zero-emission vehicle mandates] and not one more."
This was Fiat's only electric car, so had to somehow cover the massive costs of electrification all on its own — especially tough when the regular 500 cost under $18,000 at the time. Even with its outrageous $32,650 sticker price, the electric version still couldn't come close to making financial sense.
Making the electric car a success, at least for now, is about tapping into the mindset of the luxury car buyer. They are already spending more than is necessary to buy a car, so are willing to tick a few options and have something special.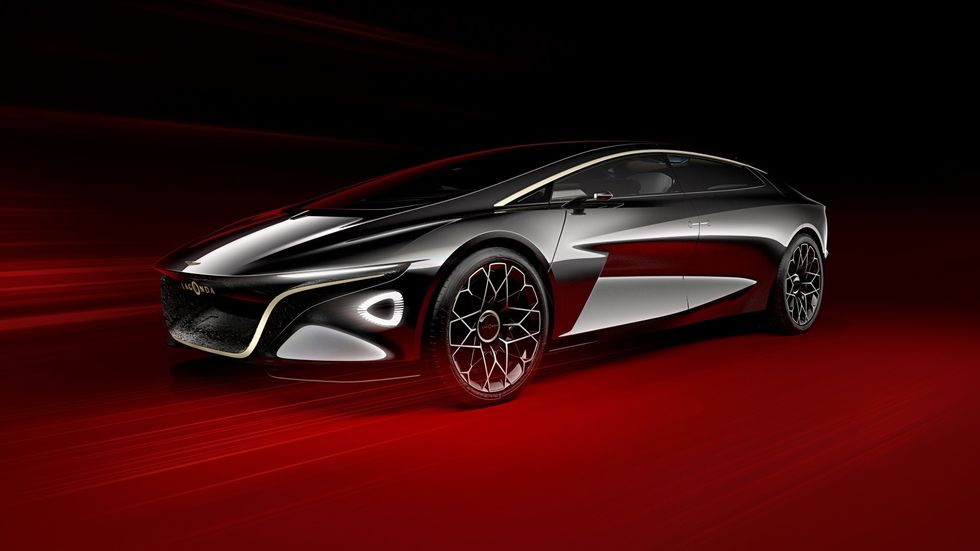 Aston Martin LagondaAston Martin
As yesterday's luxuries like Bluetooth, keyless entry and a touch screen infotainment system because standard across the industry, these buyers are looking for the next upgrade to spend their money on. If manufacturers can convince them that going electric is the optional extra to have, then their checkbooks will open. Besides, in the case of the Audi e-tron, what's an extra $20,000 to get the electric SUV when you're already spending $70,000? Then, of course, Audi can reinvest these profits until producing smaller electric cars is financially viable.

It isn't just their technology and newness which appeal. Electric drivetrains are perfect for the luxury market because of the big power, smoothness and near-silence they all offer. These traits are hugely valuable to luxury car makers who fit triple-glazed windows, noise-cancelling technology and the softest suspension to make the ride as quiet and comfortable as possible.
Imagine an electric Rolls-Royce, effortlessly transporting its driver and passengers in silence, while not caring one iota about the size and weight of its battery pack; buyers would fall over themselves to get into the order book. Although Rolls hasn't committed to electric cars just yet, Aston Martin resurrected its Lagonda brand earlier this year to do exactly that, and now plans to produce a range of luxury electric cars.

Another factor more easily absorbed by larger, expensive vehicles is the size and weight of batteries. While electric motors are far smaller and lighter than internal combustion engines, their batteries are vast, expensive, and incredibly heavy.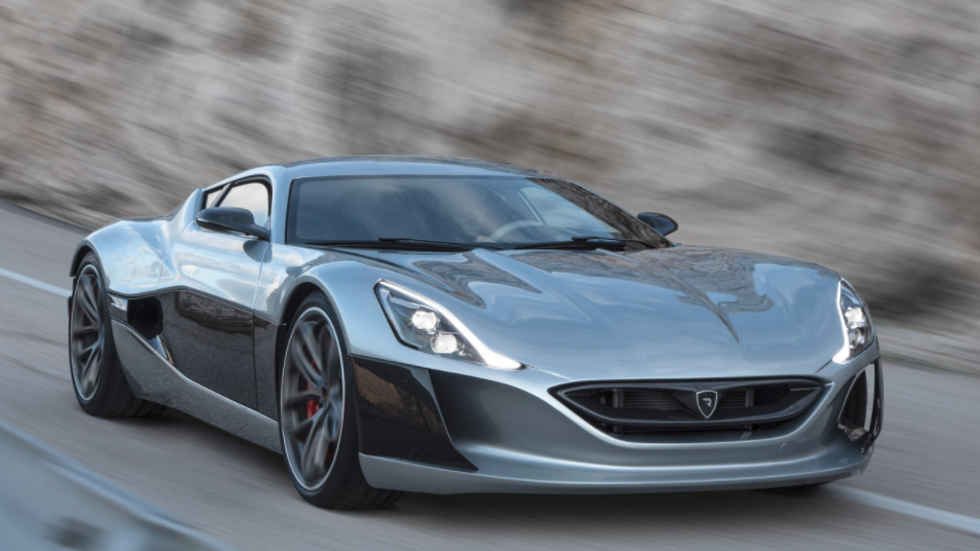 Rimac produces an electric hypercar, but is almost completely on its ownRimac
As an example, the 85kWh battery of a mid-range Tesla Model S and Model X weighs 1,200 lb, so it makes sense to fit it to a big, luxury car which is less focused on making weight savings wherever possible. That doesn't mean an electric supercar isn't possible — we have the Concept One and C_Two by Rimac to prove they are - but these are still heavier than their gasoline and hybrid rivals (some 4,000 lb), incredibly expensive ($1 million), and lack the soundtrack supercar buyers lust after.
Until Tesla can make its second-generation Roadster a reality (which won't happen until 2020 at the earliest), then the jury is out on electric sports and supercars. The $100,000 to $300,000 sports sector, with its emphasis on weight saving, handling and driver enjoyment, remains at odds with the weight, limited range, and overheating issues of electric drivetrains. At least for now.
What is set to change, however, is the compact car market. Honda has pledged to turn its adorable Urban EV concept into an all-electric reality by 2019, and that same year will see Mini reveal its first mass-production electric car. 2019 is also when Volkswagen plans to launch its electric ID hatchback, boasting a range of 300 miles

These cars may lack the luxury and size of a Tesla, Audi or Jaguar SUV, but nor will they share the same high price — and their bosses won't actively tell consumers to stop buying them. These will be the electric cars of the people, posing a direct threat to the Tesla Model 3 and quite likely undercutting it on price.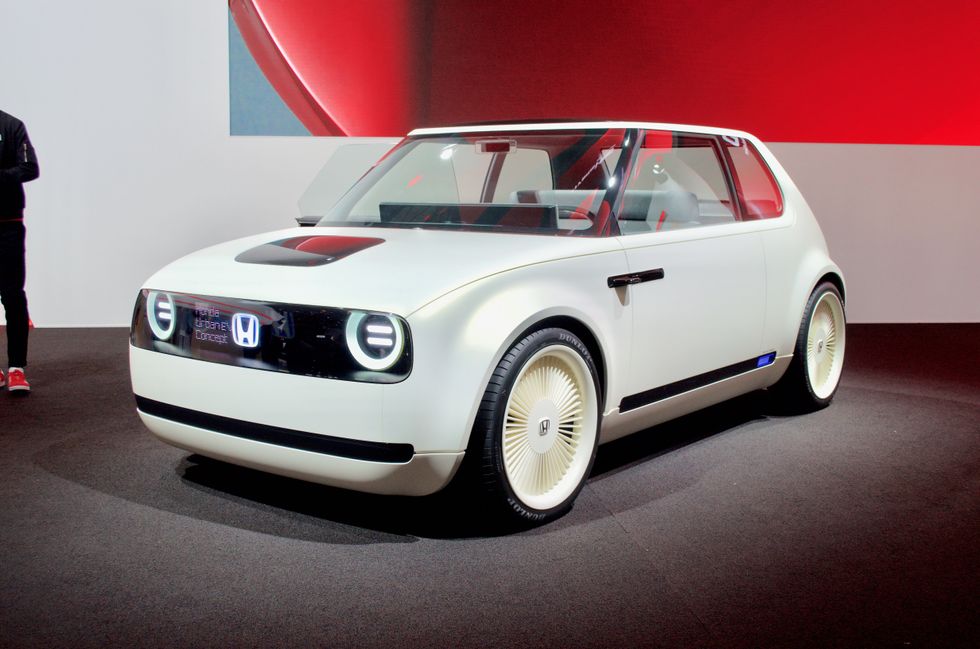 Honda says the electric Urban EV will launch in 2019GearBrain
These three cars will launch at motor shows in 2019 and, all being well, they will be available to buy in 2020. They will capitalize on the trickle-down effect of technology filtering down from luxury to mass-market, tap into the economies of scale Tesla can only dream of, and bring electric cars to the masses in a way the Model 3 is still working out how to do.
So yes, electric cars are expensive today. But that's just the way it has to be until manufacturers have recouped the massive R&D costs, then worked out how to lower their battery costs (and weight). Then, and only then, can they start building electric cars for the rest of us.
It's easy to criticize Tesla and Musk; the move-fast-and-break-things Silicon Valley startup which launches cars years behind schedule and is currently building them in a tent, led by an increasingly eccentric billionaire. But the plan - Musk's 'Secret Tesla Motors Master Plan', written in 2006 — is exactly what it, and the rest of the industry, is doing. Build expensive cars for the few, then reinvest the profits into making affordable cars for the many.
By doing this, Tesla is, for now, ahead of the pack. But giants like Volkswagen, BMW and General Motors have read its master plan, have piles more cash, and are already breathing down its neck.
Like GearBrain on Facebook