As a new year rolls around, putting password management into an online vault — rather than a notebook in a desk — may be something to consider. Data breaches are hardly going away, and weak passwords are often the culprit in many cases, those that include a pet's name or even a default code that's never been changed.
Today, there are a lot of good suggestions on how to keep your data secure — we have 12 ways to lock down your digital life, for example. But putting passwords behind a strong online manager is certainly an option. These five all offer at least two-factor authentication, which is crucial and frankly should be standard for most sites. Some have free pricing tiers, and all are less than what you're likely spending a month on coffee right now.
Keep in mind, we're looking at them from what you might need for personal use, or your family — and not for a business. But most of them offer business plans for companies with multiple users.
Here are five of the best password managers you can download and start using now.
LastPass
Basic: Free
Premium: $36 a year
Family (six users): $48 a year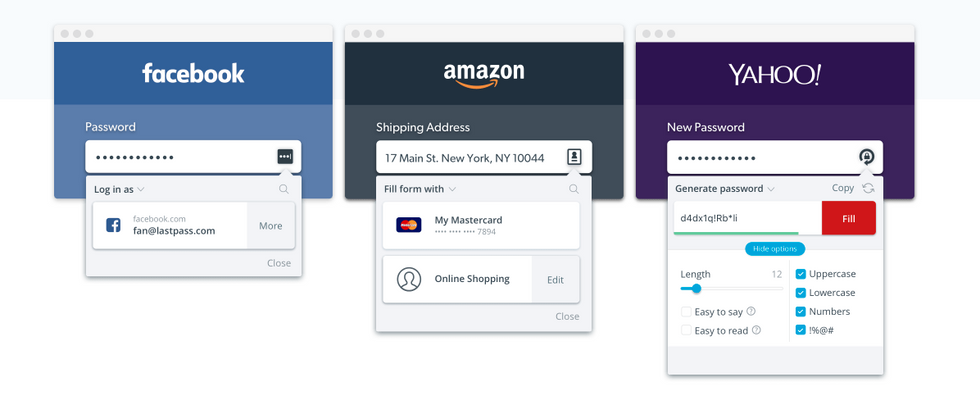 LastPass is a quick and easy way to create secure passwordsLogMeIn
LastPass now offers three pricing options, and now includes a family package of $48 a year where six people can store all of their passwords in one location. The free option, which is a great way to test the service, does lack priority tech support. The company did recently suffer an outage, and only you can decide if it's okay not being able to reach people for answers, and using the company's Twitter handle for your updates.
With the premium version, you also get 1GB of encrypted storage, emergency access, autofill for applications on Windows and support for security keys like YubiKey, among other features.
You can use LastPass by logging in through one password — what the company calls a passphrase — and then use the tool as a browser extension, which works on Chrome, Firefox, Safari, Opera and Explorer.
The password manager also works on iOS devices, Android and Windows products as well including tablets and smartphones.
LastPass uses what it calls multi-factor authentication to identify people, and you can access your account using a fingerprint. Your account is synced across all the devices you use, and your password is automatically filled into a mobile device.
LogMeIn, which owns LastPass, was acquired by a private equity firms, Francisco Partners and Evergreen Coast Capital Corporation, in 2019 for $4.3 billion.
1Password
Basic: 30-day free trial, then $35.88 annually
Premium: $59.88 a year

1Password includes space to save notes and software licenses1Password
1Password has two plans — both include a 30-day free trial. All include 1 GB of document storage, email support, 365 history so you can restore deleted passwords and two-factor authentication. With family plans, you can share details with five people, and add more for $1 a month each— or you can invite five guests for limited sharing. You can also help family members who may get locked out, recover their accounts.
The tool will work on Mac, iOS, Windows, Android, Linux and Chrome OS, and on as many computers or devices that someone owns. 1Password also highlights a Travel Mode — which for international travelers may be worth considering. This allows someone to delete, temporarily, data from a device, and then restore it, with a single click, when you're ready.
1Password also sends alerts to users if it learns about compromised websites or even vulnerable passwords so people can make choices about whether they want to adjust their security details or activity.
Dashlane

Basic: Free
Premium: $59.88 a year
Premium Plus: $119.88 a year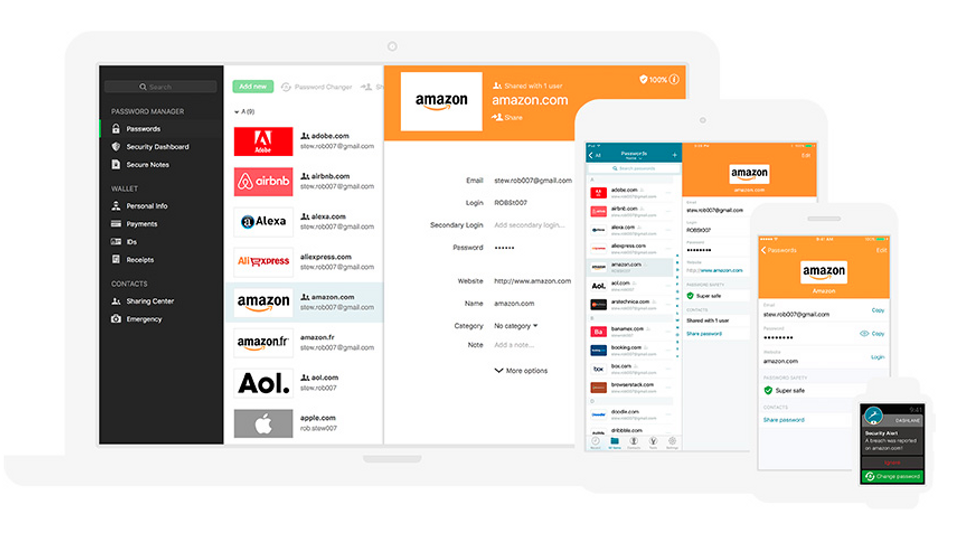 As with most password managers, Dashline works on a wide range of devices and web browsersDashlane
Dashlane includes three options for pricing, and all include two-factor authentication at least. There's a free model that lets you store up to 50 passwords, which are autofilled when you need them. But you can only use the tool on one device. A premium plan, which is $59.99 a year, lets you keep as many passwords as you want — and on as many devices as you want. You also get YubiKey support, a security key, and Dashlane will include alerts for security concerns like data breaches and if passwords on a site you frequent have been compromised.
The company has recently added a Premium Plus tier, which is $119.88 a year, and includes everything with the Premium service tier, but adds credit monitoring and $1 million in Identity Theft Insurance, underwritten by AIG. That insurance policy includes $1,500 in lost wages a week, for five weeks, $1,000 for legal consultation, and other payouts which are capped.
You can also share details — without the actual passwords — with people, add an emergency contact.
Dashlane works on multiple platforms and devices that run on Windows, Android, Linux, Mac and iOS.
Keeper
Personal: $29.99 a year
Family: $59.99 a year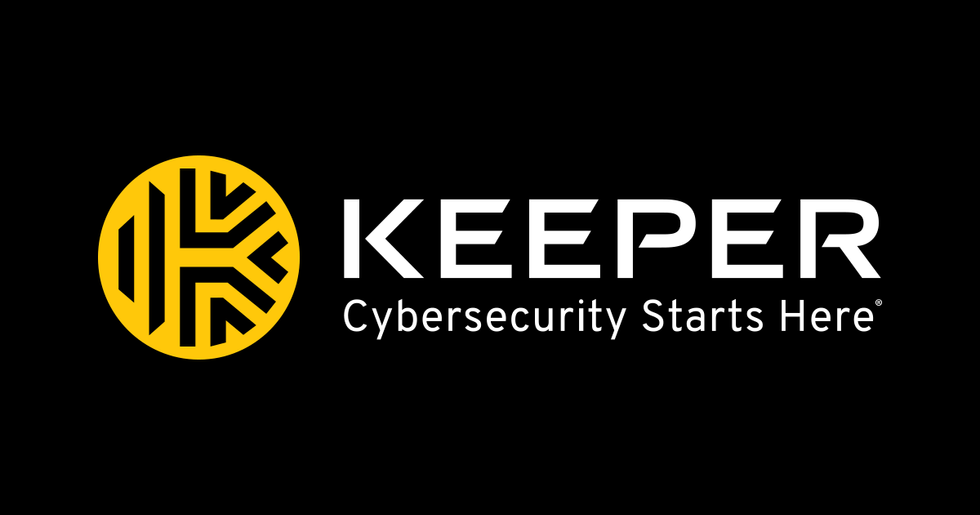 Keeper has multiple services which can be bundled togetherKeeper
Keeper is a password manager that has multiple offers depending on how you want to use its service. As a basic password manager, there are two straight forward plans, one for personal use and one for families, which includes the same as the basic plan but extends it across five users. You can try a 30-day personal plan for free. The service works on Mac and Windows desktop computers, and also iOS and Android devices, and there is live support 24/7.

Keeper also has specialized add-ons which you can use to augment your basic and family service. One, called BreachWatch, is $19.99 a year for a personal account and $39.99 for a family account, and sends you alerts when your account has been breached. There's also a Cloud Security Vault, for $9.99 a year for a personal account and $39.99 for a family account, which lets you store more than passwords, but also documents from your tax return to a copy of your passport. KeeperChat is a private messaging service for $19.99 a year for a personal account and $59.99 for a family account — and with this you can delete messages, which also self-destruct if you want. The tool can be accessed with FaceID or fingerprint, and sync across multiple devices.
You can bundle all of these — with a personal password manager — for $59.97 a year, which is about a $20 a year savings. Or you can add them to a family account for $119.98 a year, which saves about $80 a year.
Keeper Password Manager
Bitwarden
Basic: Free
Premium: $10 a year
Families: $12 a year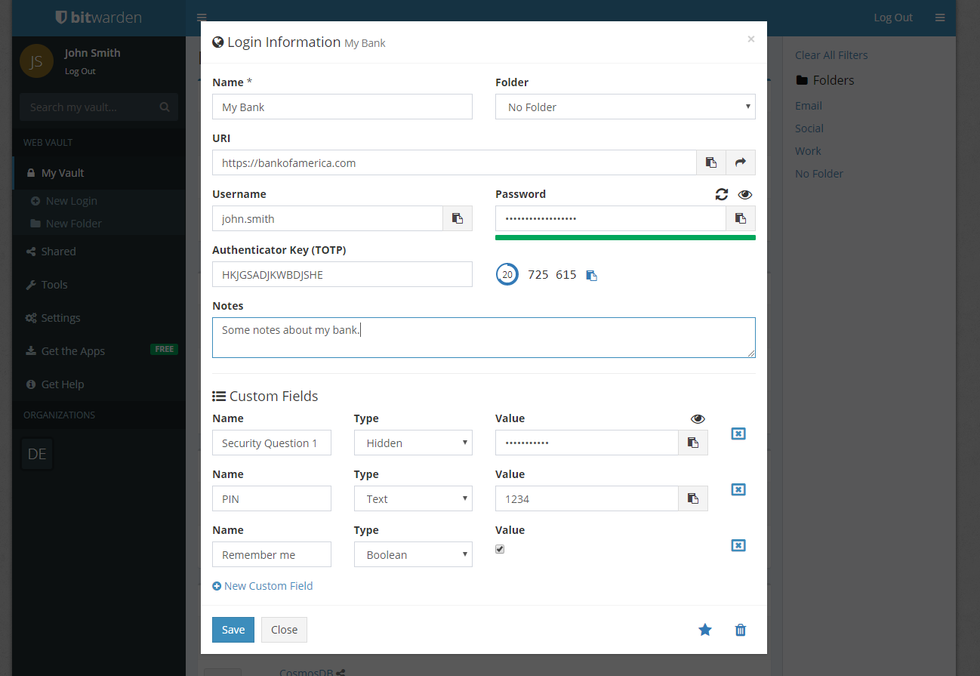 Bitwarden is an open-sourced solution that includes a free serviceBitwarden
Bitwarden is a little different of a tool in that it's open-sourced — and it's basic model is free. You can use the tool on Windows, MacOS and Linux desktops, and it works with eight different browsers including Chrome, Firefox, Opera, Microsoft Edge, Safari, Vivaldi, Brave and Tor Browser. The tool also works with iOS and Android mobile devices — and you can tunnel into your account through web vault access from any device that can get on the web.

Open-sourced means that anyone can add and augment the code to Bitwarden, which is stored on GitHub. No, that doesn't mean people can use the code to get into your passwords. What it does mean is that the code can be updated — and more keenly, improved.
The free version can be used across as many devices as you want, there's two-step authentication, you can share with one person — like your partner — and you can store items in a vault as well. With the $10 a year version you also get 1 GB of file storage, the ability to use two-step login with YubiKey and other devices, updates on whether passwords have been compromised, code generators and priority customer support. A family version also includes 1 GB of file storage, unlimited shared items, reports about passwords and can be shared with up to five people.
Keeper® Password Manager & Digital Vault [Download]