Aura's new Carver smart frame not only rotates through images from your photo album, it can even show pairs together that were taken at the same time and place for a unique display. The frame is now the largest screen in the Aura line, with a 10.1-inch diagonal display.
The architectural body of the frame gives the Carver a very modern feel, and it's launching in two colors, a charcoal and a chalk white. The stable design of the frame means it's not going to tip over, but it's still slim enough to sit on a mantle or shelf in landscape mode. And like all of Aura's products, photos can be pushed out to a frame anywhere from a camera, or from a photo album, and they can be seen within seconds.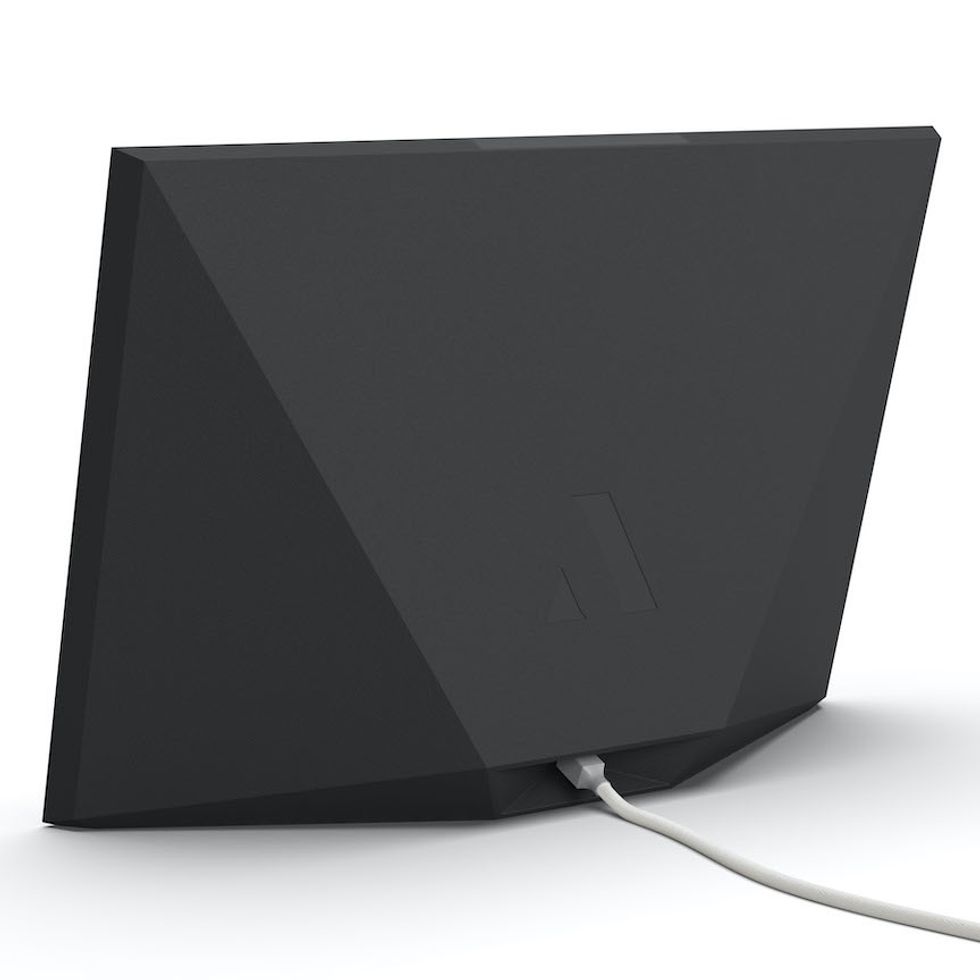 The Aura Carver has a geometric backAura
Smart photo frames are a way people can display images in their home, but they're also way to stay in touch with family members, especially those who can't be close to loved ones right now because of the coronavirus.

"This year especially, it has been powerful to see that people of all ages are sharing their current happenings and memories through Aura, no contact required," said Abdur Chowdhury, CEO and co-founder of Aura Frames, in a statement. "Research has shown looking at happy memories through photos can counteract stress and activate the same positive emotion that was experienced when the photo was taken.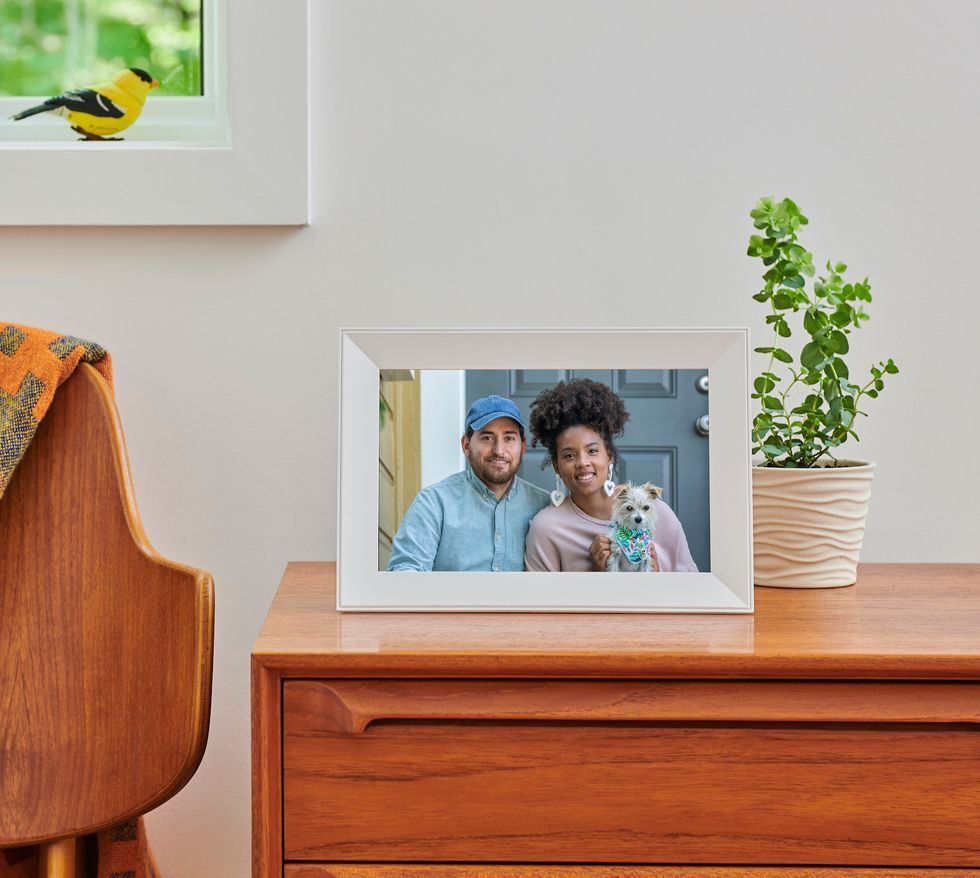 The Aura Carver frame receives images instantly from anywhere in the world Aura
The new Carver frame shares the same features of other Aura frames, like the Mason, which gives people unlimited photo storage — and even the ability to push images right from a device to the frame, anywhere in the world. The new Photo Pairing tool will work by finding two images and putting them side by side within a single frame. There's also an updated way to control the frame through a single touch bar on the top — people can use this to actually remove photos that have popped up immediately, if they choose.

The Carver frame launches today with a price of $199.99 from the company's web site and also on Amazon.