Like GearBrain on Facebook
We have your gift-giving needs bagged up for this year, with digital cameras and displays that are ready to be wrapped up for someone special. Digital cameras that can be tossed into a bag, frames that let you push images — even across the country, and printers that embed video over an image — they're all on the shelves, or will be in the coming month.
Here are several photo-friendly items that are perfect for the shutterbug in your life, or someone you want to share in your photo memories.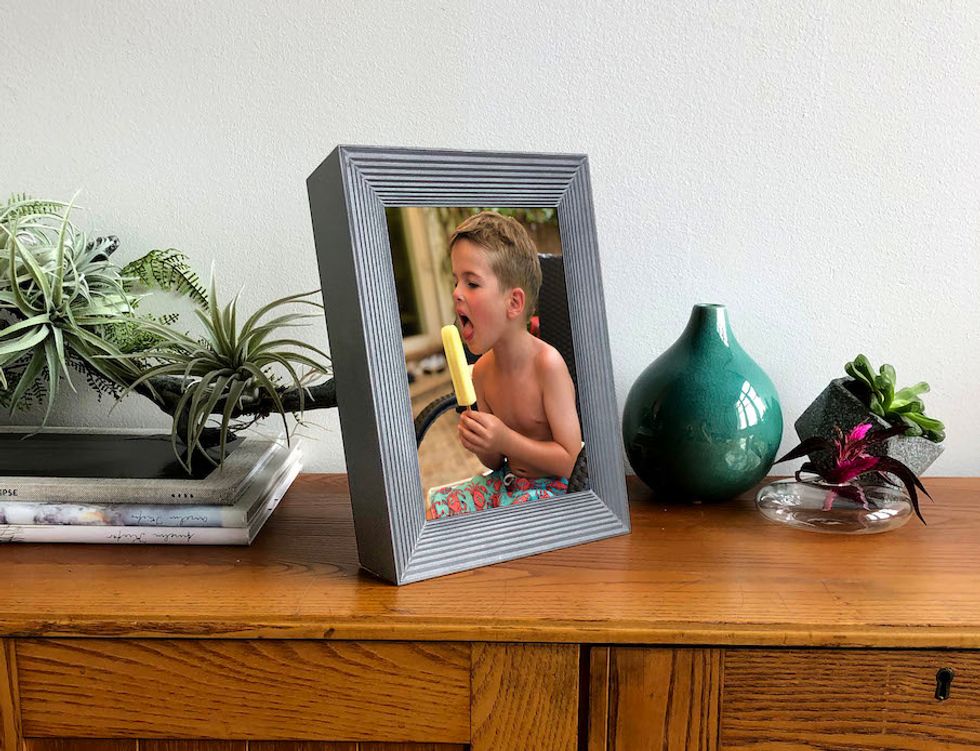 A new frame from Aura starts at just $199, extending their line to a more budget-friendly optionAura
Aura

As our phones become nearly pro-level, we have the ability to shoot portraits that are frame-worthy. Aura, which has been around since 2016, has two new launches both for the budget shopper in minder.
The first, Aura Analog, is a monthly subscription service, which lets you send five physical prints to someone every month. While many of us would never dream of putting our photos down on paper, there are those who adored having something tactile in their hands. The subscription starts at $7.99 a month, and the company includes a physical frame in there for free.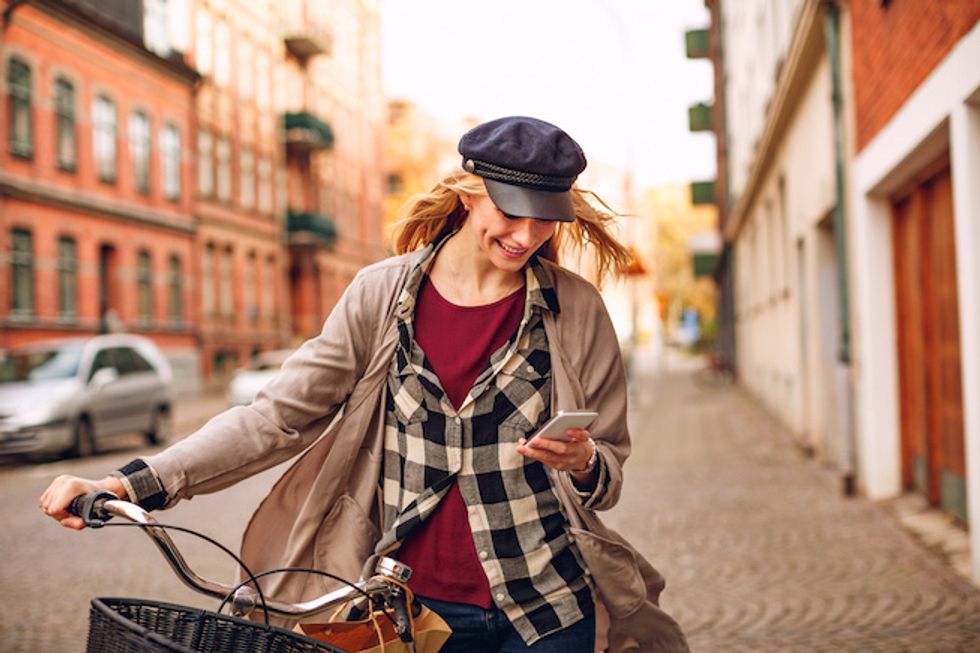 Aura has a new subscription service, letting people send five physical prints every month to someone they love Getty Images
The second new line is Mason by Aura, launching by October 1 (perfect for holiday shopping) this digital frame is a bit smaller than Aura's regular line, but is also $199. You can push out photos from your camera, tap into Google Photos and rotate from there, and also send photos through the app to someone's frame — no matter where they are in the world. For a loved one thousands of miles away, they can see you seconds after you've snapped a photo.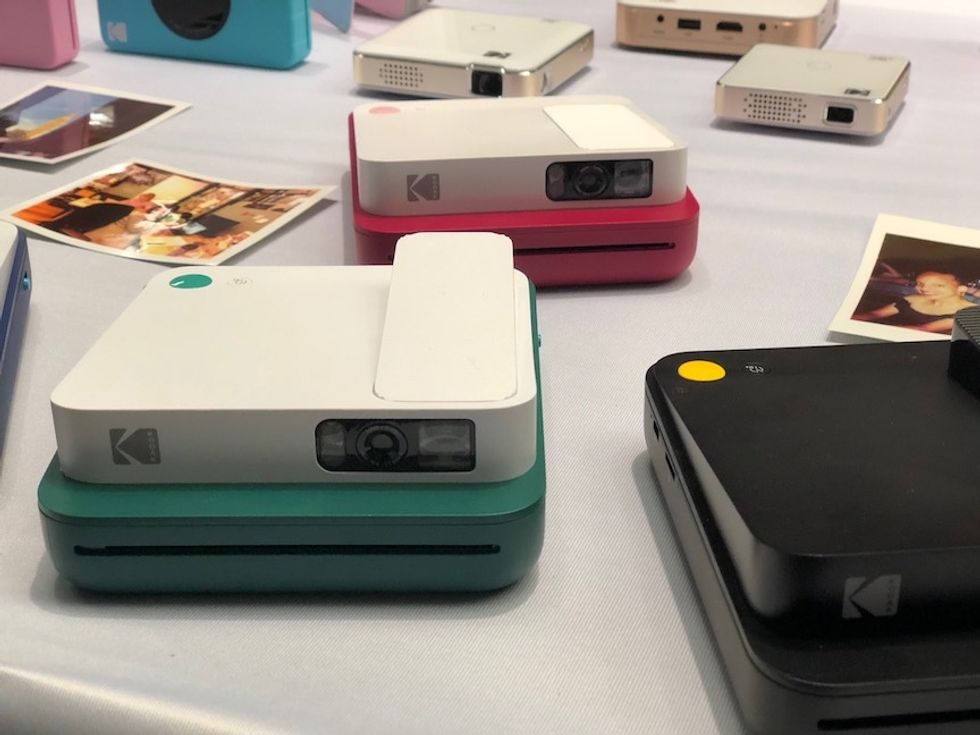 The Kodak Smile Classic prints images, and can attach VR video to the photo through the appGearBrain
Kodak Smile Classic

This digital printer looks like one of the instant cameras of decades past. With retro all the rage right now, this is a look someone in your life will adored. Coming in blue, green, pinker hello, the printer connect with your smartphone through an app. A new augmented reality twist is the ability to link an image to a video in the app, and when the photo prints, a small icon appears. When someone views the photo through the app, this video shows up on their screen.
The Smile Classic is priced at $149, comes with a 10-pack of print paper, with additional 10-packs available for $9.99.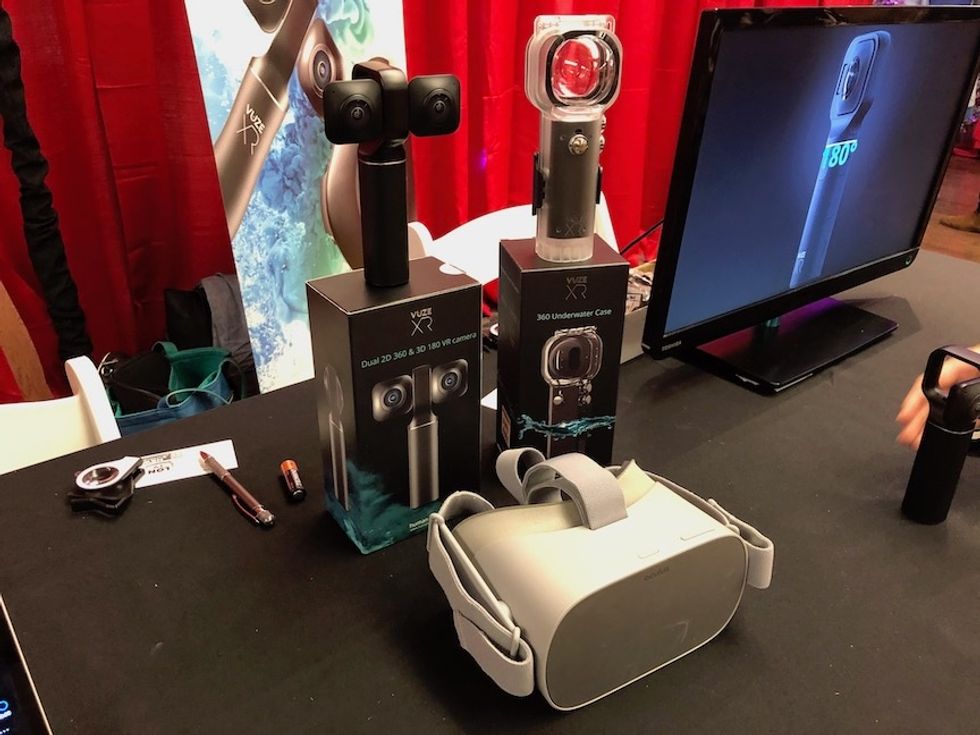 The Vuze XR can shoot still images and video — plus 360-degree, 180-degree and VR footage you can stream live on social mediaGearBrain
Vuze XR

Vuze launched this handheld camera at CES 2019, which means it's available now for some pre-holiday shopping. This is a heavy hitter both in abilities and price — but much more affordable than earlier Vuze cameras from years past.
The Vuze XR shoots video, and stills, but it's real diamond feature is the ability to capture virtual reality images, both as 360-degree and 180-degree video. The video can be viewed through a VR header like Oculus Go or Oculus Quest, and you can also upload the VR clip to YouTube or social media channels where it can be seen through a browser.
Want to shoot live? The Vuze XR supports that as well. Priced at $439, this is definitely a higher-end option for your gift giving list, but one any shutterbug or social media maven will adore.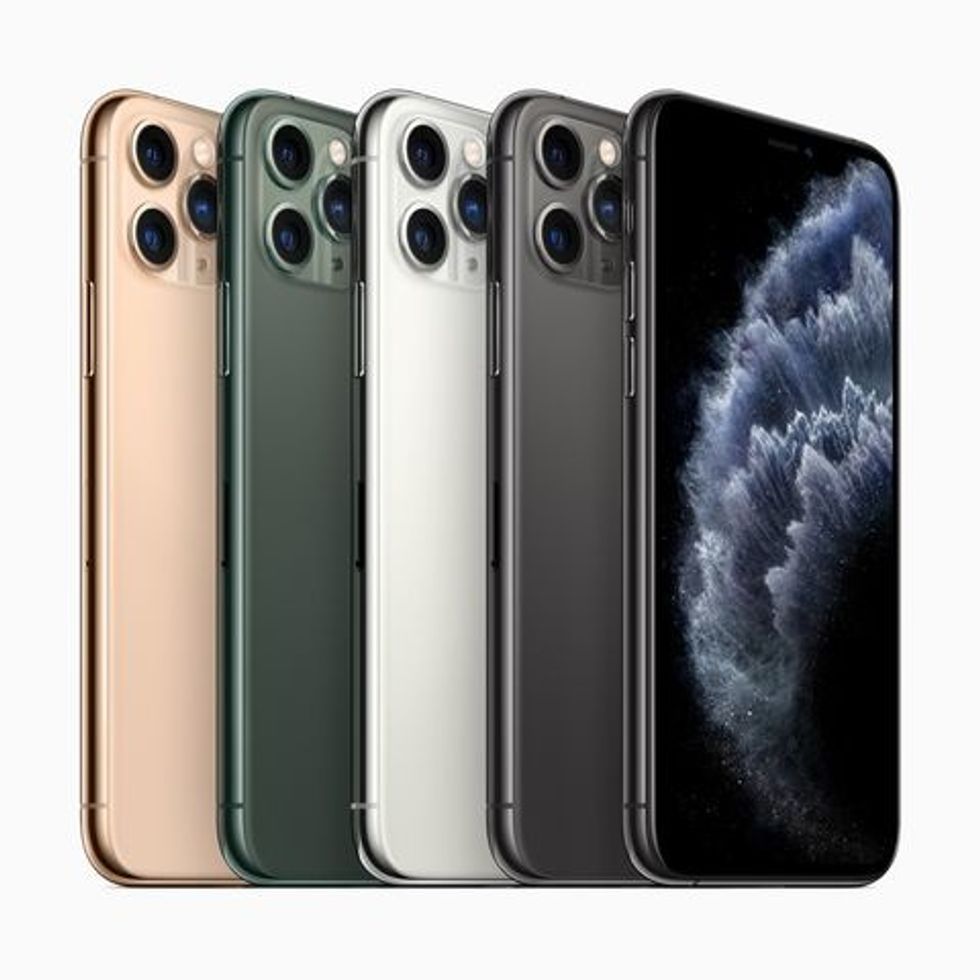 The new iPhone 11 line-up is camera heavy, photography equipment that will up the game of any userApple
Apple

There's no question that Apple's newest iPhone line is designed for those who lean heaviest on their smartphones for images. The new iPhone 11, iPhone 11 Pro and iPhone 11 Pro Max all feature cameras that are remarkably sophisticated, and are going to push the amateur photo game to a new competitive level.
The cameras on the two higher end models have a 12MP telephoto lens, an ultra-wide lens and a regular wide lens. All support 4X optical zoom. The iPhone 11 starts at $699, the iPhone 11 Pro starts at $999 and the iPhone 11 Pro Max starts at $1099. There's no question that these are going to be among the more expensive gifts you might consider this year — but for camera lovers, they're going to be adored.
From Your Site Articles
Related Articles Around the Web
Like GearBrain on Facebook