Who's more fun to shop for than a best friend, that pal we love to spend time with, who gets our jokes and is always there for the downtimes too. These nine gifts are those presents that pals will love, whether they're gamers, music lovers or weekend athletes. Some are splurgy, others are great for the budget conscious (and we have more options in our budget-friendly gift guide too), but all are thoughtful — and gifts your best friend will genuinely appreciate this year.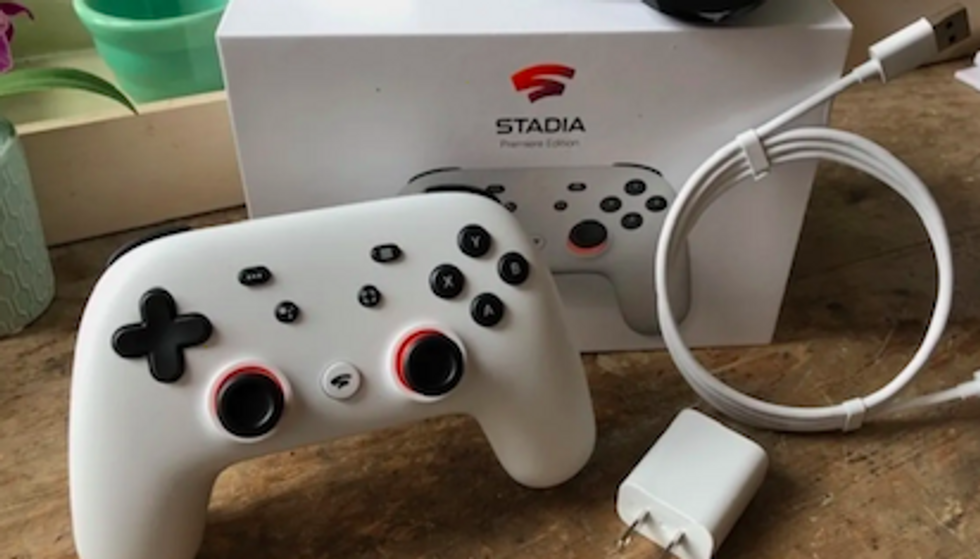 Google Stadia starts at $99 for the gaming controllerGearBrain
Google Stadia

If you have a friend who is a gamer, Google Stadia is one of this gifts they're sure to adore. You can spring for the actual $99 device, or go even further and pay for the full year subscription, which is $9.99 a month. Stadia is definitely a blast, letting your pal play games anywhere they want, is pretty great. The games are fun, well-rendered, hook you quickly, and we had really good experiences in terms of resolution on our TV and frankly our Chrome browser too. The entire set up for Google Stadia is $99 — and that includes one month free access to games, with pricing $9.99 a month after that. This is a fun option for families (especially parents) particularly as a budget entertainment option at home — and a great treat for the holidays.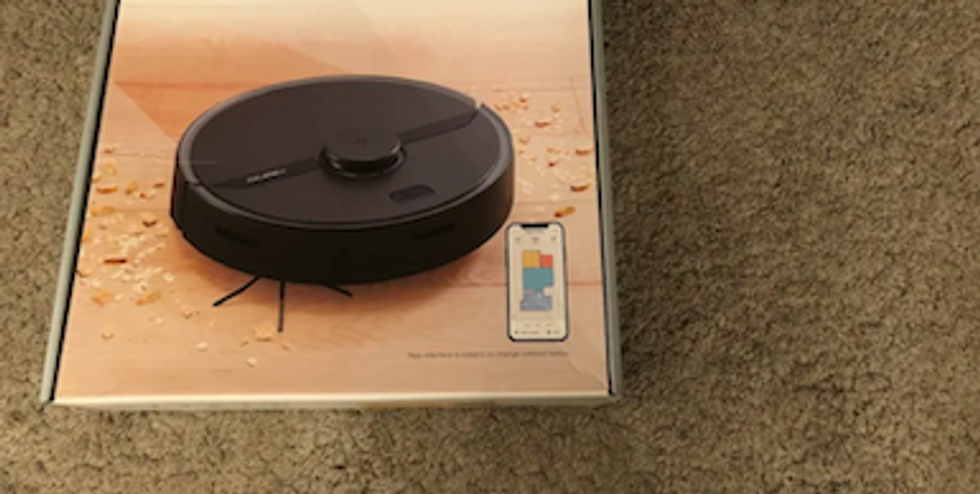 Roborock S6 works with Amazon's voice assistant AlexaGearBrain
Roborock S6

Helping your best friend clean their house while they're out with you — how is that not the best gift you can give? That's the promise of the Roborock S6 Pure, a new smart home robot vacuum that is designed to handle both vacuuming and mopping. At $600 this is a splurgy gift, we get it. But it's amazing at picking up dirt and dog hair, and other debris. Even more fun? It pairs with Alexa, so your pal can just ask Amazon's smart assistant to start cleaning up even as they walk out the door to meet you.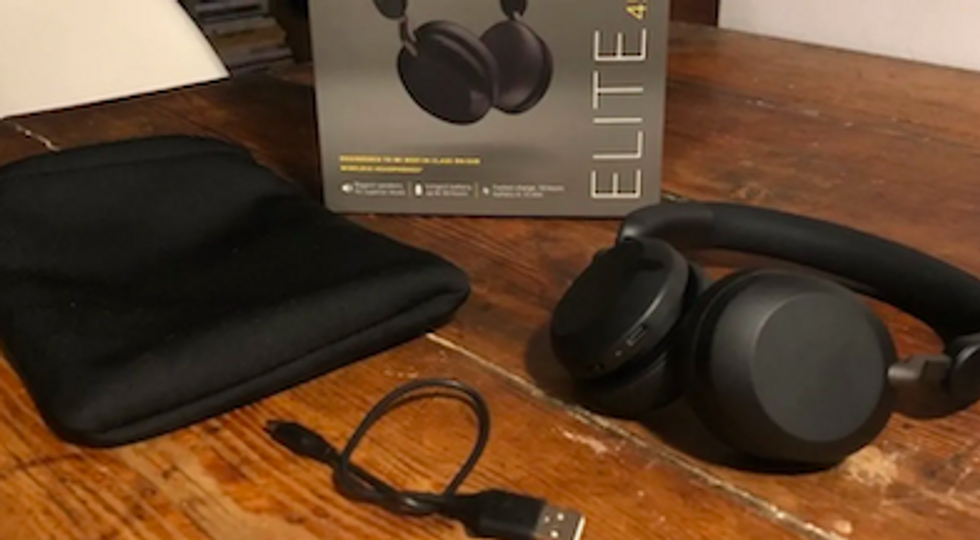 Jabra Elite 45h wireless headphones are small and covered with a memory foam cushionGearBrain
Jabra Elite 45h wireless headphones

While earbuds are great for working out and commuting, headphones are your working friend. They typically block out noise more efficiently, and are often a visual signal: I'm working, let me concentrate. The $100 Jabra Elite 45h wireless headphones are perfect — they're small, and covered with a thick memory foam cushion, which makes them comfortable, even after wearing them for hours. They stay linked to two different devices at the same time, and you can even hear your own voice as you speak.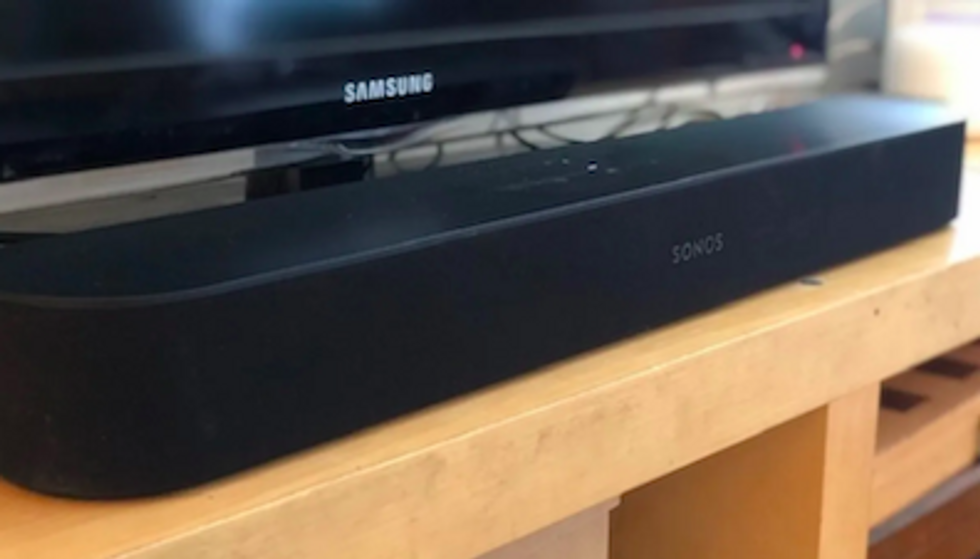 Sonos Beam works with other Sonos speakers to create a surround sound experienceGearBrain
Sonos Beam

The Sonos Beam's appeal is for those who lean towards the Sonos brand. There are certainly cheaper sound bars on the market (we've had one.) But what's nice about Sonos if that if you buy one, the next Sonos speaker will work with it as well. You can then build — easily — a surround sound experience. The $399 Sonos Beam has a nice matte finish, with a cloth covering on the outside, giving it a heavy and substantial feel. Sound is good — full and bright. Dialog is far more clear, bass is bigger, sound is richer, plus you can connect to Google Assistant and Amazon Alexa. With everyone spending as much time as they are at home, this is a gift any best friend is sure to love.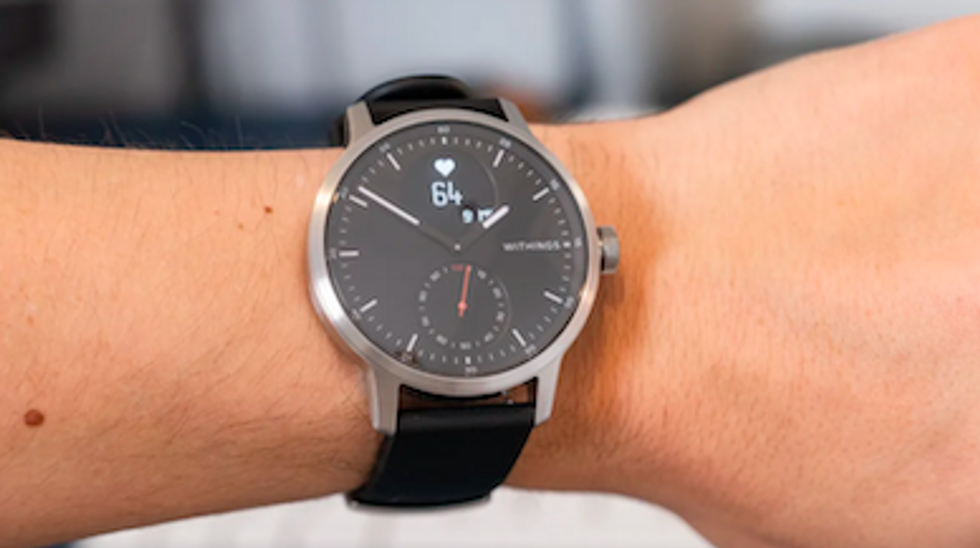 Withings ScanWatch has a stainless steel case and optional leather strapsGearBrain
Withings ScanWatch

The $280 Withings ScanWatch is the latest health- and fitness-focused hybrid smartwatch from French technology firm Withings. Ever since its first watch, the Activité, arrived back in 2014, Withings has earned a reputation for selling high-quality hybrid watches that are as smart as they are stylish.
The latest model builds on that reputation, combining an attractive 316L stainless steel case and optional leather straps, with advanced fitness and sleep tracking, plus constant heart rate monitoring, an ECG function, and the ability to measure SpO2. In short it makes for an excellent fitness wearable — and something classy as well. Perfect for your best pal to wear on their next night out with you.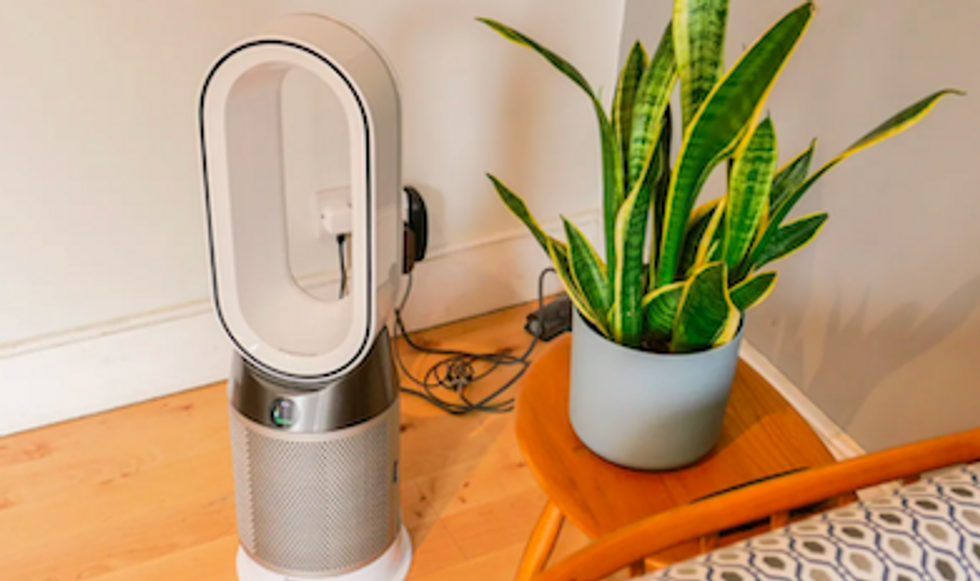 Dyson Pure Hot & Cool can heat or cool your roomGearBrain
The $650 Dyson Pure Hot+Cool is certainly a big splurge for anyone, but it's also a design delight, fitting in neatly into any home with its attractive silver and glossy white finish. Not an AC unit, the device can be used as a fan or a heater, and it works very quietly while it cleans the air when pollutants are detected. The Dyson also has support for Alexa, once connected to your Wi-Fi network. Ultimately you get a well-designed product that looks smart and feels like it is built to last, keeping a watchful eye on air quality, then springing into life when needed.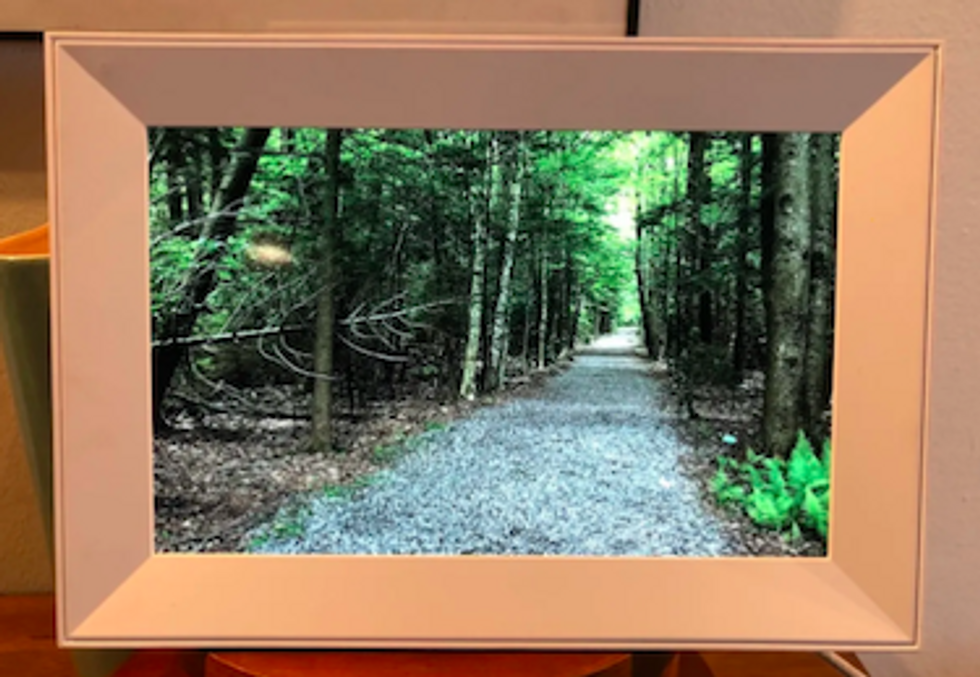 Aura by Carver lets you upload images from wherever you areGearBrain
Aura by Carver

Digital frames allow people to rotate through photographs — many of them, in fact. And today, with social distancing needed for families and friends, being able to see the people we love is even more important than ever. The Aura Carver is a digital frame that not only stores digital images you upload yourself, but allows others to send photographs to the device as well, from wherever they may be. The $199 frame has a chunky, architecturally cool looking back, images are beautifully lit, and the frame itself is clean and well-designed. It's lovely way to keep your best friend close.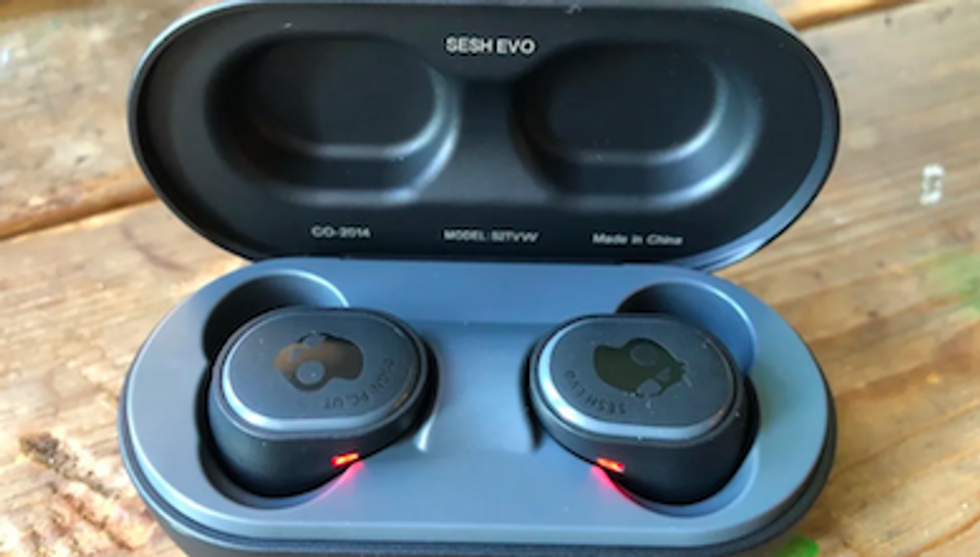 Skullcandy Sesh Evo have Tile trackers embedded insideGearBrain
Packed with Tile trackers, the $60 Skullcandy Sesh Evo can make calls, play music and podcasts while you're out running, and they're solid value at just $60, holding a 24-hour charge. Plus they're lightweight, and can slip into a pocket, connecting to your pal's iOS or Android device via Bluetooth, and also connect to Amazon Alexa, Google Assistant and Apple Siri. You can also pick them up in mint green, red, black and a sky blue, with a color option sure to appeal to one of your friends.
The Lenovo Smart Tab M8 works with Google AssistantLenovo
Lenovo Smart Tab M8

For any pal who loves YouTube, or Google Assistant, this 8-inch tablet is so fun you may be tempted to get one for yourself. Spending as much time as we have this year online, having a second screen is a real luxury, and this gift is one you can give your best friend for just $100. Even better, the Lenovo Smart Tab M8 comes with a nice stand which means you can have it sit on table, desk or anywhere you want, like the kitchen where your pal may be whipping up a delicious holiday treat for you this year.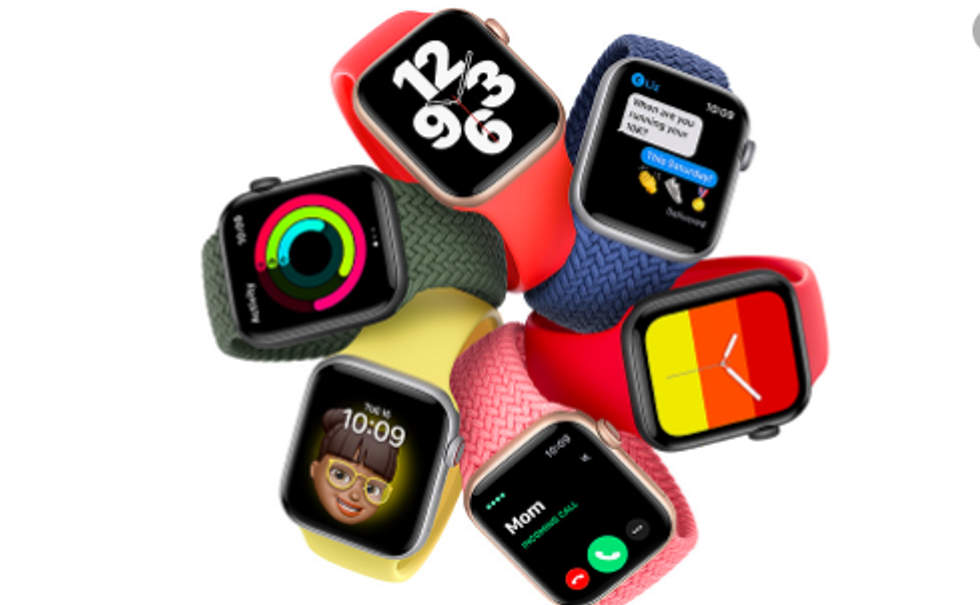 Apple Watch SE is one of the newest and starts at just $279Apple
Apple Watch SE

Apple just dropped the newest batch of Apple Watch which include both the Apple Watch 6 and the Apple Watch SE. This second device is an excellent wearable, able to access almost all of the Watch apps, basic health and exercise features. The GPS + Cellular watch is also colorful, in options from gold to silver and space gray and endless bands, and it's even water resistant up to 50 meters — all just $279.
Looking for some more ideas? Check out our 2019 Gift Guide for Best Friends as well.
Check out The GearBrain, our smart home compatibility checker to see the other compatible products that work with Google Assistant and Amazon Alexa enabled devices.
Introduction of The GearBrain, The First Compatibility Find Engine for Smart Devices www.youtube.com