Uber is planning to develop autonomous bikes and scooters which can take themselves to the charger, or relocate to a more convenient pick-up location.
This is according to Chris Anderson, the chief executive of 3D Robotics, who tweeted that the news was announced by Uber at a DIY Robocars event over the weekend.
Read More:
Anderson tweeted: "Exciting announcement from Uber at today's DIY Robotics event. 'Micromobility' = autonomous scooters & bikes that can drive themselves to charging or better locations. Hiring now."

He tweeted again to say the team responsible for the development of these autonomous vehicles, called Micromobility Robotics, will live in Uber's Jump Rides group. The group came from Uber's acquisition of Jump, a provider of shareable electric bicycles and scooters.
It was then reported by The Telegraph the next day, January 21, that Uber has begun hiring for the new Micromobility Robotics division. The report states how employing workers to collect, charge and repair Uber's on-demand scooters and electric bikes is costly, suggesting a degree of autonomy would reduce these overheads.
As mobility startups like Jump, Bird and Lime have found, local authorities are generally unimpressed with dozens or even hundreds of scooters and bikes left scattered on sidewalks and inconveniencing pedestrians.
Developing vehicles which autonomous move themselves to more convenient locations, such as the nearest charging station, or to a designated drop-off and pick-up area, would help keep sidewalks clear. That said, it would also introduce computer-driven vehicles to the sidewalks.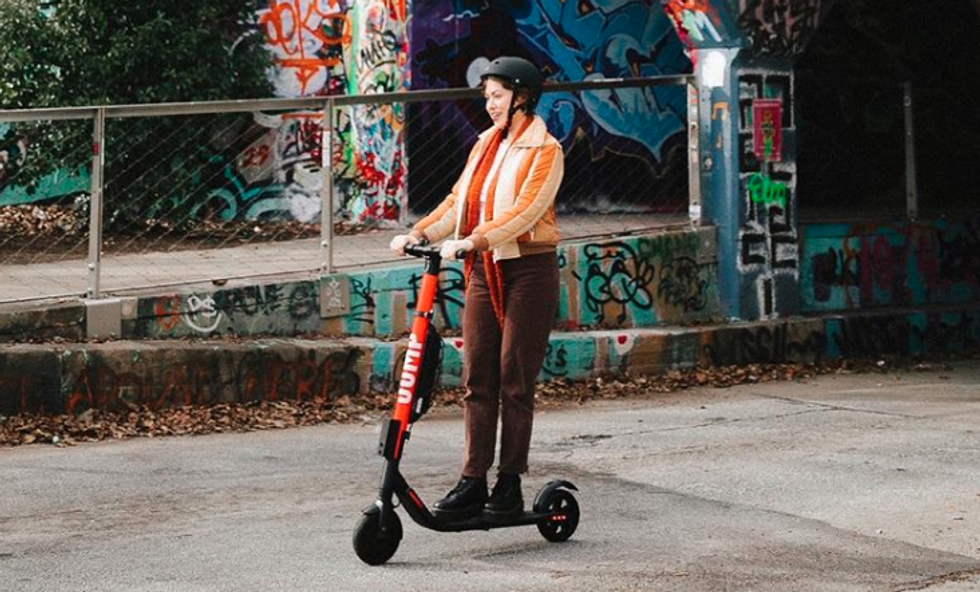 Jump / Uber
That said, Uber does not have a strong track record when it comes to autonomy. One of its self-driving test vehicles struck and killed a pedestrian in Arizona in March of 2018, with the division yet to resume autonomous testing on public roads. However, given the new division has only just begun hiring, autonomous bikes and scooters are unlikely to arrive any time soon.

Uber's autonomous division recently wrote in a
Google Form
: "The New Mobilities team at Uber is exploring ways to improve safety, rider experience, and operational efficiency of our shared electric scooters and bicycles through the application of sensing and robotics technologies."
GearBrain Road Trip Gadget Guide www.youtube.com