Like GearBrain on Facebook
Starting today, October 3, Uber customers will be able to use the ride-sharing company's smartphone app to reserve a scooter.
The Jump-branded scooters are available in Santa Monica, California and cost $1 to unlock, then 15 cents per minute — however, the first five minutes are free to give riders the time to locate and familiarize themselves with the scooter.
Read More:
To help promote the service, Uber is making all Jump scooters free to reserve and use until the end of October 7, meaning they are completely free to use for the rest of this week.

Uber acquired electric scooter and bike-rental startup Jump for a reported $200 million earlier in 2018.
A useful convenience feature of Uber's service is called 'scooter swap.' This lets users switch their reservation to another scooter if, on their way to collect their scooter, they spot a closer one.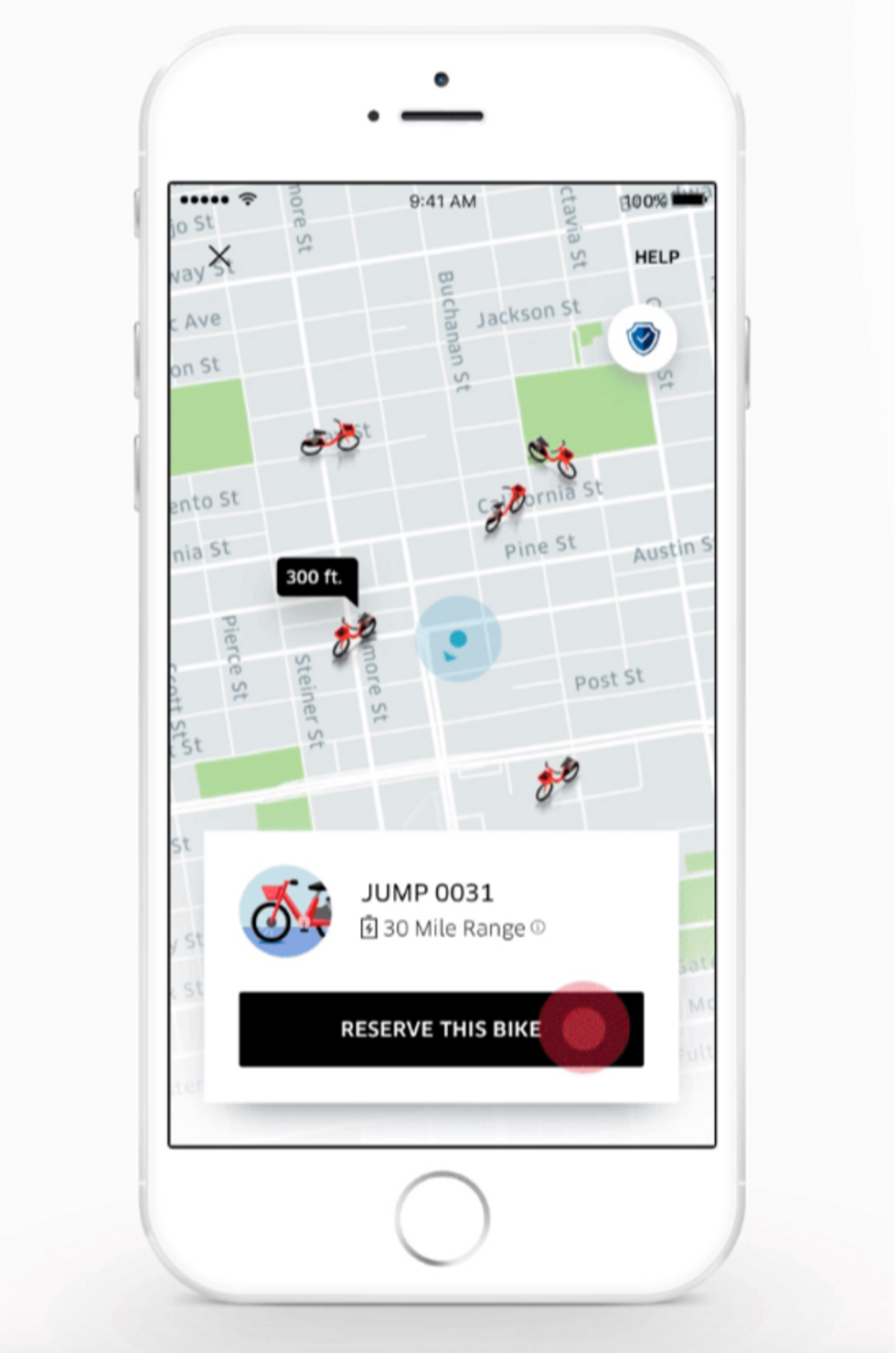 Bikes and scooters can be reserved through the Uber appUber
The service, called Uber Bike by Jump, comes a month after Uber was given the go-ahead by Santa Monica to operate up to 250 scooters for the next 18 months. This is part of a pilot program, whose users also include scooter startups Bird and Lime, also limited to 250 scooters each.

This strict limitation came into force after San Francisco, among other places, quickly became overrun by scooters from well-funded startups like Bird and Spin earlier this year. They were soon asked to remove the scooters and a pilot program was established to control numbers; companies now have to apply for a permit to operate scooter sharing services.
In a bid to keep the streets tidy and free of disregarded scooters, Uber asks users to leave their scooters in designated parking zones and locked to public bike racks, or be hit with a $25 fine. The app shows where these zones are located.
The two-wheeled electric scooters are produced by Ninebot, a Beijing-based company which is the parent of Segway and also produces scooters for Bird, Lime and fells ride-sharing company Lyft.
From Your Site Articles
Related Articles Around the Web
Like GearBrain on Facebook