Like GearBrain on Facebook
AutoSleep, my preferred sleep-tracking app for iPhone and the Apple Watch, has just received an update to version 6.0, which brings with it a range of useful new features.
Like the rest of the app, the new tools help users gain greater insight into their sleep, and how this can affect wider aspects of health.
Read More:
Rolled out in mid-December, the update includes a new traffic light color system for more easily understanding the data. Green is used to show a good night's sleep — both in terms of duration, quality, and how much deep sleep you achieved — while amber and red show the less positive data.

I found the previous version of AutoSleep required more than a quick glance to be fully understood; now, it's much easier to see the positive and negative data, helping you to quickly spot the good nights from the bad.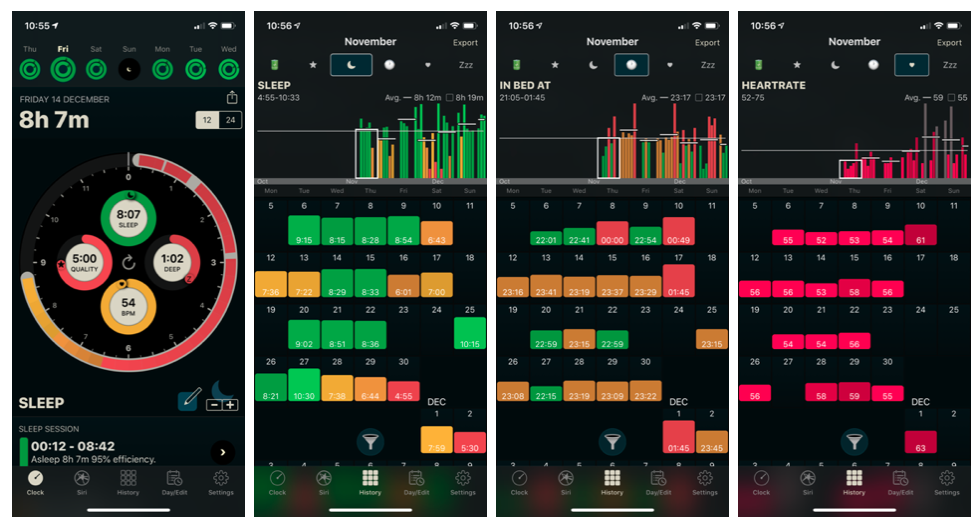 Traffic light colors make data easier to understandGearBrain
The second new feature for version 6.0 of AutoSleep is called Sleep Bank. Here, the app presents a line graph showing whether you are in sleep debt or sleep credit. For example, if you struggle to sleep soundly or a few consecutive days, the app will show a building of sleep debt; if you reach your targets for a few days, sleep credit will be accumulated. Again, green, amber and red are used to make this data simple to read.

Instead of just marking less than eight hours of sleep as a bad thing, the app uses an algorithm over the last seven days to paint a more accurate picture. The app's developer, Tantsissa, explains: "Sleep debt is the difference between the amount of sleep that you should be getting and the amount that you actually get. It starts to quietly build if you regularly miss a few extra minutes of sleep for a few nights in a row and can go easily unnoticed."
Symptoms of sleep debt, the developers say, include a foggy brain, impaired driving, trouble remembering and lower levels of both mental and physical strength.

While it is generally understood that sleep debt cannot be cured by sleeping for longer the following nights - weekend lie-ins don't restore a couple of late nights out, says Dr Matthew Walker, an expert on sleep and author of Why We Sleep. But there is evidence that suggests getting several nights of quality sleep before a tiring event - a long flight, for example - can help to offset the effects caused by the event.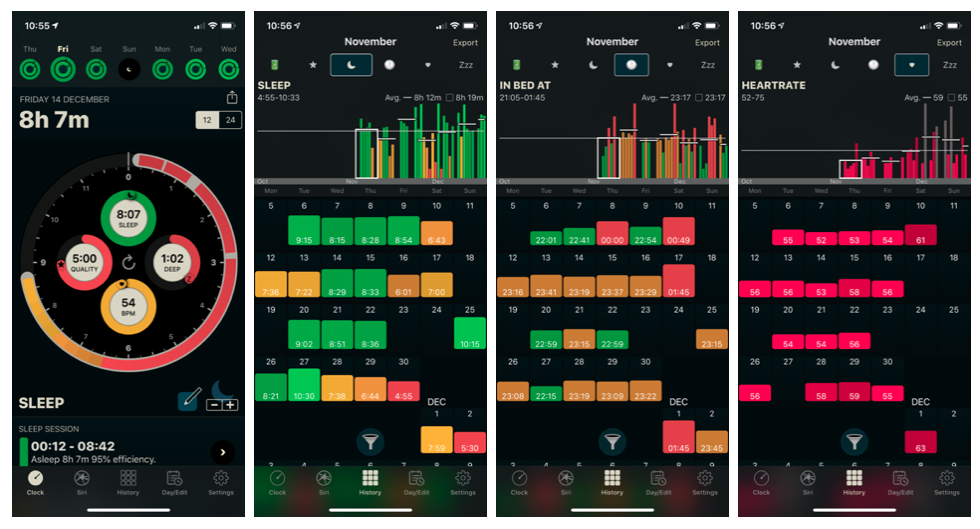 GearBrain
The app can help let you know if you're in sleep debt or credit, which could be useful information to have a few days before you board a long haul flight.

In the longer term, the developers say, consistently being in sleep debt can lead to "health problems such as obesity, insulin resistance and heart disease."
To help work out when you should go to bed, AutoSleep now analyzes your sleep credit or debt, plus your sleep efficiency and most likely wake-up time for the next day, then suggests the right time to hit the hay.
A new live sleep tracking feature shows two colored rings on your Apple Watch. One shows how long you have been in bed, and the other states how long you have been asleep. That way, if you wake up in the night and aren't sure if you've slept well or not, you can quickly check with a glance at your Watch, then decide to get up or sleep some more.
Siri Shortcuts
Finally, the update gives AutoSleep access to Siri Shortcuts, the automation feature launched by Apple for iOS earlier this year. You can setup custom phrases, which when said to Siri will interact with AutoSleep.
You can use Siri to ask AutoSleep about the duration of your last sleep, as well as the quality, your average heart rate, how much deep sleep you got, and the overall rating of your sleep. You can also ask Siri for the latest time that you should go to bed, based on the data gathered by AutoSleep over recent nights.
AutoSleep costs $2.99, or can be purchased as part of a three-app bundle from Tantsissa for $6.99, which includes AutoWake - a Watch app designed to wake you up when you are least asleep - and HeartWatch, an in-depth heart rate application.
From Your Site Articles
Related Articles Around the Web
Like GearBrain on Facebook