Like GearBrain on Facebook
A new Apple Watch sleep tracking app from Sleep Cycle uses the device's microphone to detect snoring, then uses its Taptic Engine to give you a subtle and silent tap on the wrist.
This is designed to encourager the snorer to switch positions without properly waking them up, or disturbing their partner.
Read More:

Until now, the Watch's Taptic Engine was used as a form of notification alert, alongside audible alarms from the device's speaker. Where other smartwatches feel like they are vibrating against the wearer's wrist (and sometimes go undetected), the Apple Watch's alert feels more like a firm tap on the top of one's wrist. That way, incoming calls and notifications are less likely to be missed.
Called Snore Stopper, the function is available on the latest version of Sleep Cycle for iPhone, which now comes with a companion Apple Watch app.
The app also uses the Taptic Engine as a silent alarm, waking you up gently by tapping your wrist instead of sounding an alarm. Sleep Cycle is free, but premium features like heart rate monitoring and integration with Philips Hue smart lights costs $39.99 per year.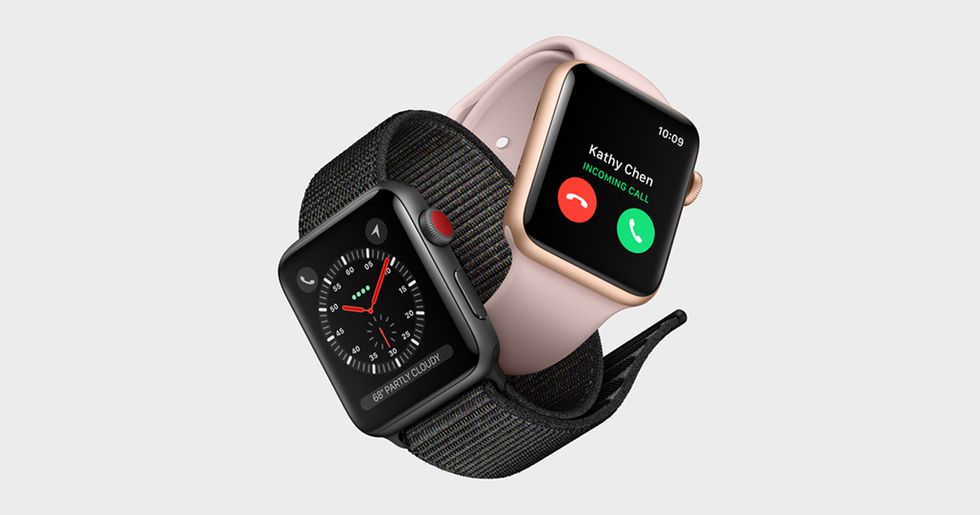 Apple doesn't yet offer its own sleep tracking functions on the WatchApple
Of course, wearing an Apple Watch in bed also means the device's accelerometer and other sensors are used by Sleep Cycle to record your sleeping pattern and help spot any problems. The app also tracks your average heart rate throughout the night and displays all of the data it has collected on your iPhone the next morning.

According to Northcube, the developer of Sleep Cycle, which has offered snore monitoring on its iPhone app for some time, in March this year its global user base averaged 15 minutes of snoring per night, adding up to 90 hours per year, per person. The company added: "The most snore minutes were reported in Estonia, Croatia and Italy, over 23 minutes per night. People in Argentina, Singapore and Indonesia snored the least, averaging between eight and nine minutes per night."
The Sleep Cycle app for Apple Watch uses up between 40 and 50 percent of the device's battery each night, which could be why Apple is yet to add a sleep tracking function of its own. Of course, wearers can recharge the watch in about 45 minutes the following morning.
Like GearBrain on Facebook