Like GearBrain on Facebook
Leaving pregnancy up to chance is no longer necessary with apps that help to track hormone levels more precisely than ever. These five smart fertility tracking apps can help women bring a bit more control to their lives, giving them insight into their own body.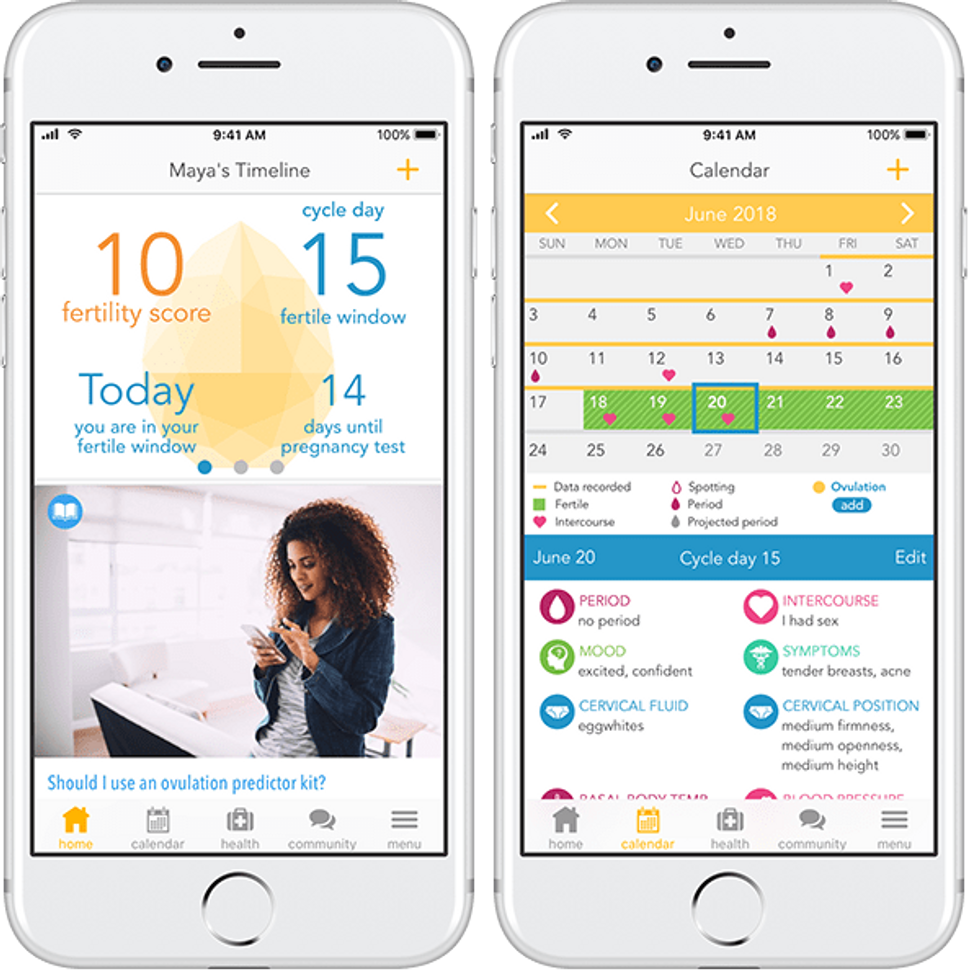 OviaOvia
Ovia

Ovia actually makes a trio of apps all designed to fit into the cycle of pre-pregnancy to parenting. For those looking to start tracking their fertility, the free Ovia Fertility app works with both iOS and Android devices, and not only provides details when fertility may be its highest, but also health tips and facts as well.
Details are shown in a calendar format, and people can add in details about their day — even workouts as well.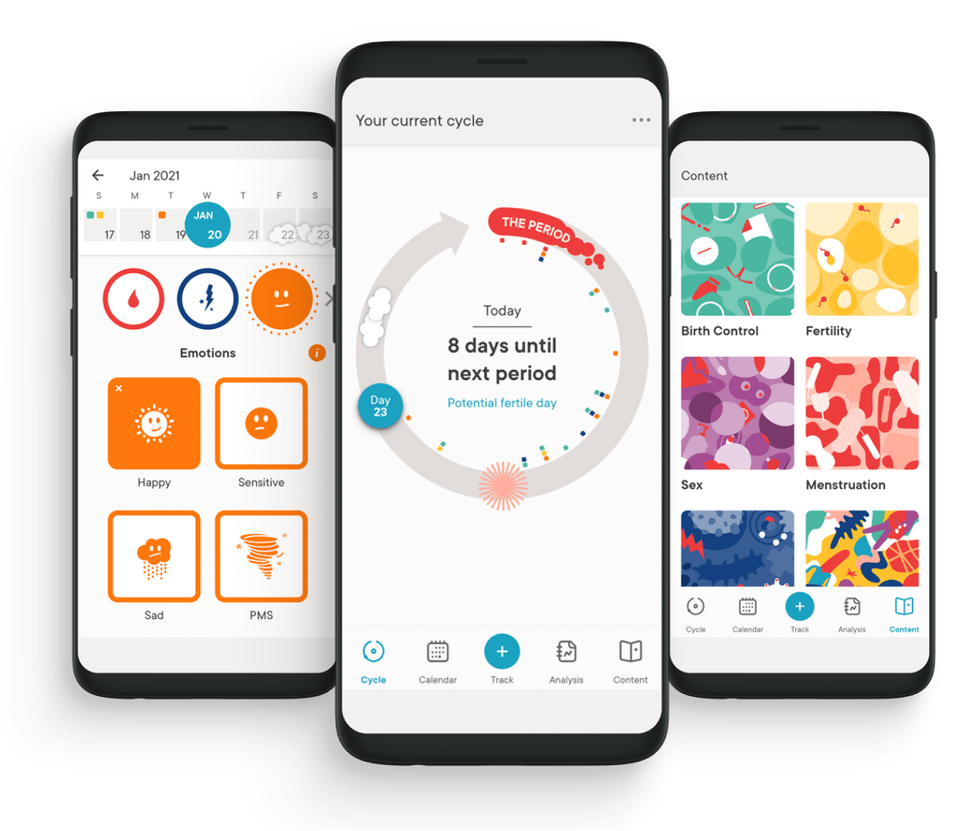 ClueClue
Clue

The Clue app also shows details in a monthly calendar setting, with tracking of someone's cycle, sleeping hours, and other heath details. The app works on iOS and Android devices, and on their web site, there are articles people can read as well on subjects including birth control, fertility and gender.
The app also includes a pregnancy tracker, where people can log their pregnancy and postpartum symptoms as well.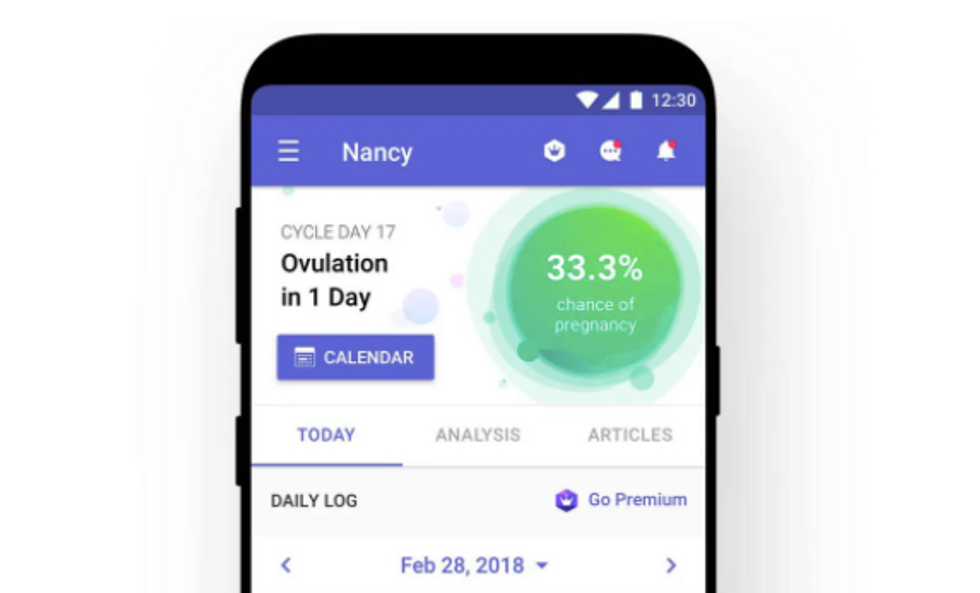 The free app Glow tracks your healthGlow
Glow

Glow is an app and service that tracks your ovulation and everyday symptoms, giving you an accurate account of your fertility and your natural cycle. Record your moods, physical symptoms, sexual activity and more with the daily log and receive in depth information with cycle charts and pattern detections including predicting fertile days. Glow also has an online community and hundreds of articles about reproductive health, fertility and infertility. Glow is free.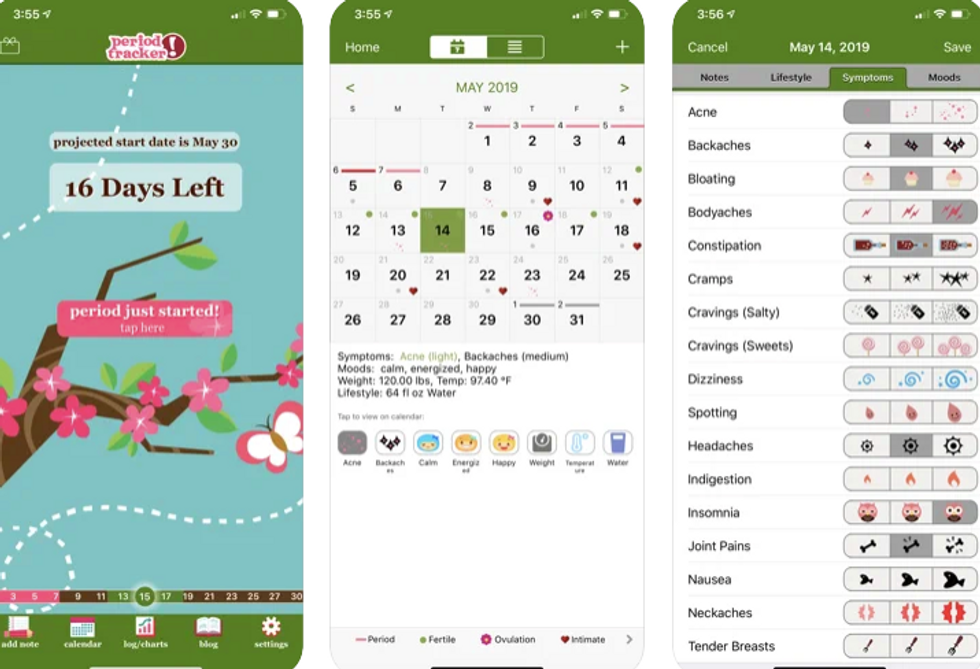 Period Tracker works on both iOS and Android devicesPeriod Tracker
Period Tracker

Period Tracker logs the start date of your period, and after three months can begin to estimate when it will begin, as well as ovulation and fertile days, as well as symptoms and more. The app also lets you enter daily notes from your temperature to symptoms. Free, the app works on iOS and Android devices.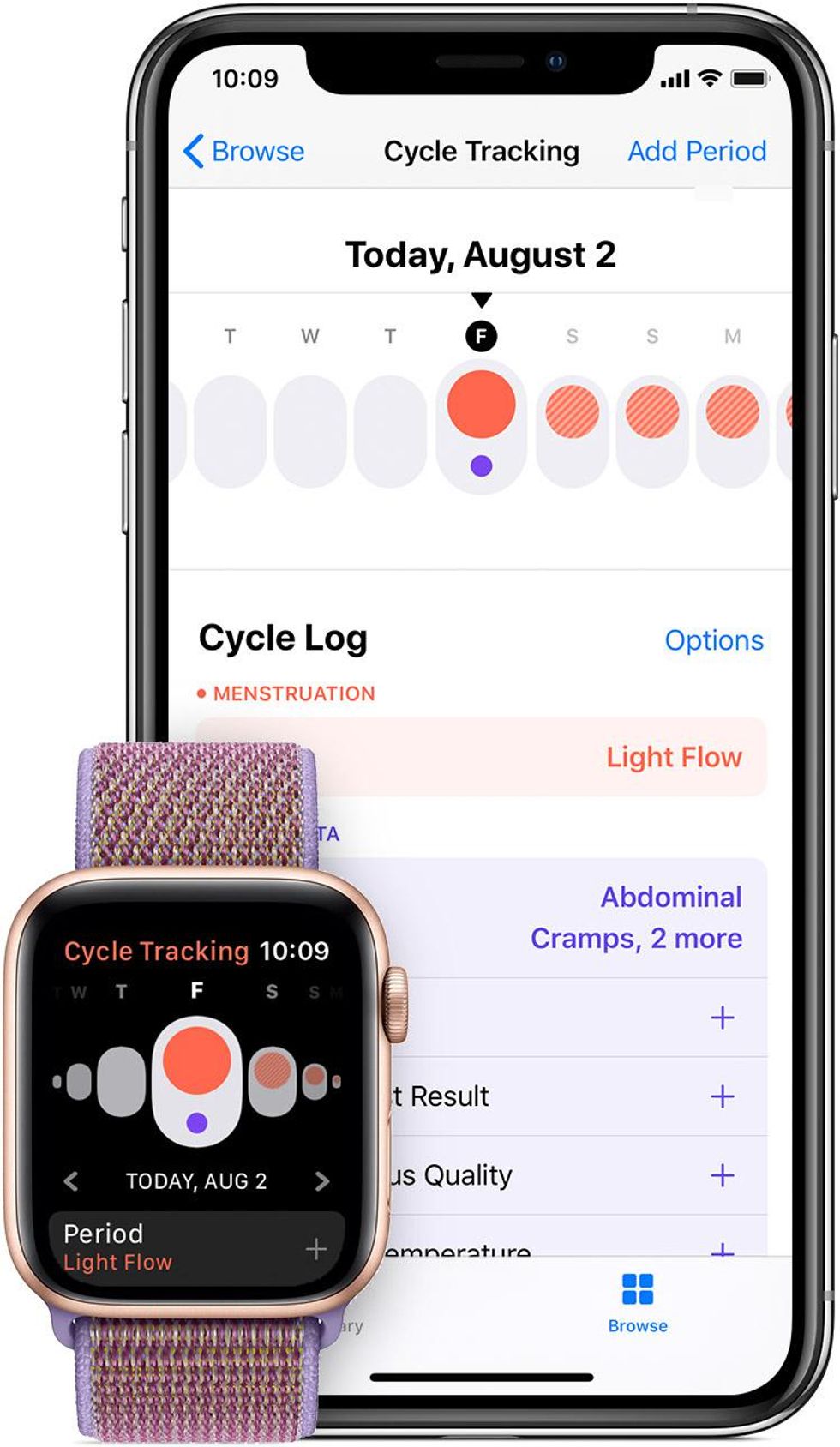 Apple Cycle TrackingApple
Cycle Tracking

Cycle Tracking works on iPhones as part of the Health app and the Apple Watch, where it's called Cycle Tracking. The free app lets people track their fertility by logging in details from their cycle to basal body temperature.
The app can begin to make predictions of when a period is about to start, as well as cycle length. Color coding also clues in details including fertility.
New Apple Watch Series 6 (GPS, 40mm) - Space Gray Aluminum Case with Black Sport Band
From Your Site Articles
Related Articles Around the Web
Like GearBrain on Facebook