Whether you're trying to get pregnant — or trying not to, one thing is constant throughout — fertility. Women monitor their fertility to know when it's easiest to get pregnant, which can help in either situation. Some trackers cost hundreds, some are free apps, each device has its own features. Here are five to help aid you in your fertility monitoring and your family planning.
Read More: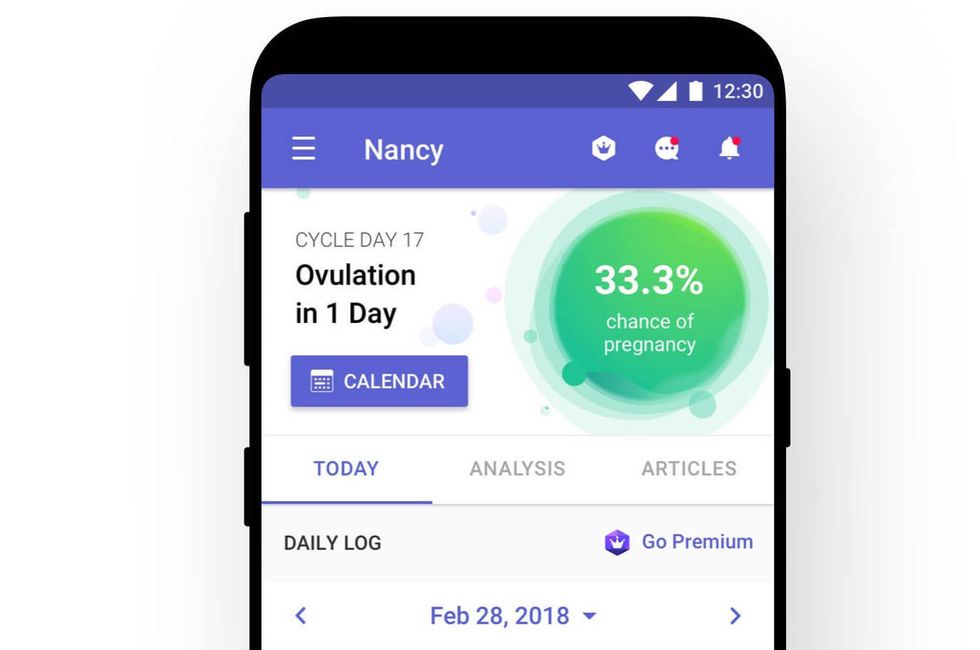 Glow is an app that tracks your health, and also has an online communityGlow
Glow
Glow is an app and service that provides modern care for your fertility — by tracking your ovulation and everyday symptoms, Glow can get an accurate account of your fertility and your natural cycle. Record your moods, physical symptoms, sexual activity and more with the daily log and receive in depth information with cycle charts and pattern detections including predicting fertile days. Glow also has an online community and hundreds of articles about reproductive health, fertility and infertility.
Glow is free, but has options so you can update to a paid premium services that include features like private messaging and special support.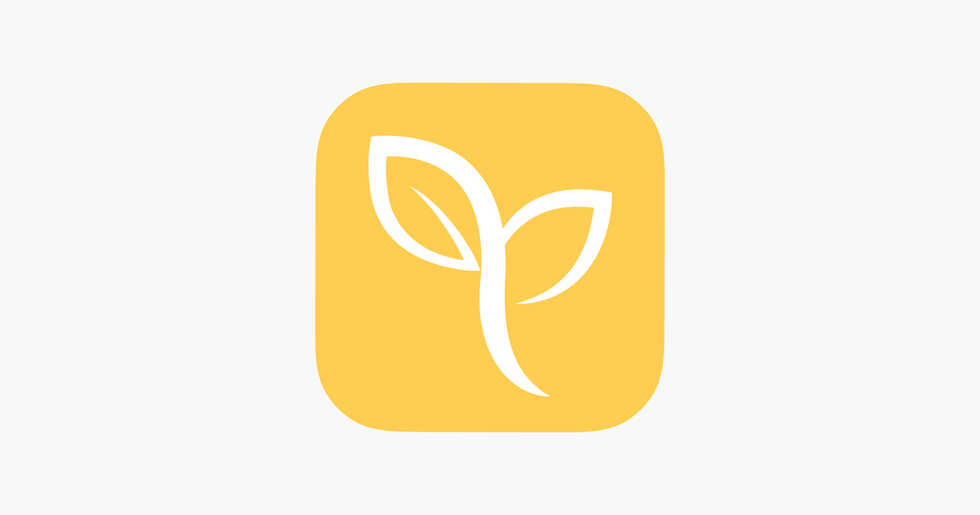 This free app helps you find patterns to track your fertilityOvia Health
Ovia Fertility

Ovia has three apps for wherever you are in your family planning — one for fertility, one for pregnancy and one for parenting. With Ovia Fertility, you can track your period, symptoms, moods, weight and more to pick up on patterns and ovulation times. The app also has articles, fertility facts and health advice to aid you in making the best choices — they even personalize summaries of your health and fertility to make it even easier.
Ovia is free in the App Store and Google Play.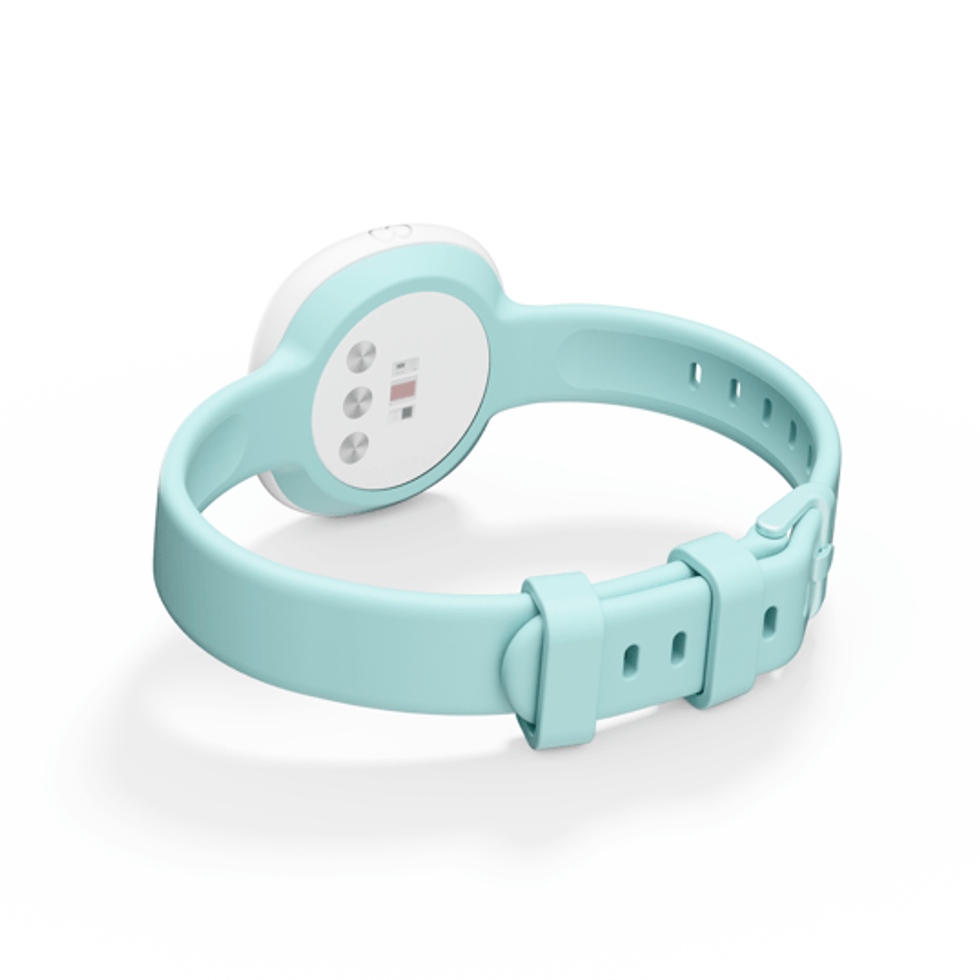 A smart bracelet, Ava is $299 and includes access to an appAva
Ava
The Ava smart bracelet will provide insight on your cycle and track your health without any additional work for you. The bracelet and app duo will detect the very beginning of your fertile window using pulse rate and other parameters that don't require peeing on a stick or taking your temperature. In addition, Ava also provides information on your sleep habits, stress levels, resting heart rate and more so you can also check up on your health.
The Ava bracelet is $299, and a Plus version — which includes an E-book and a one year guarantee of pregnancy — is available for a hundred dollars more.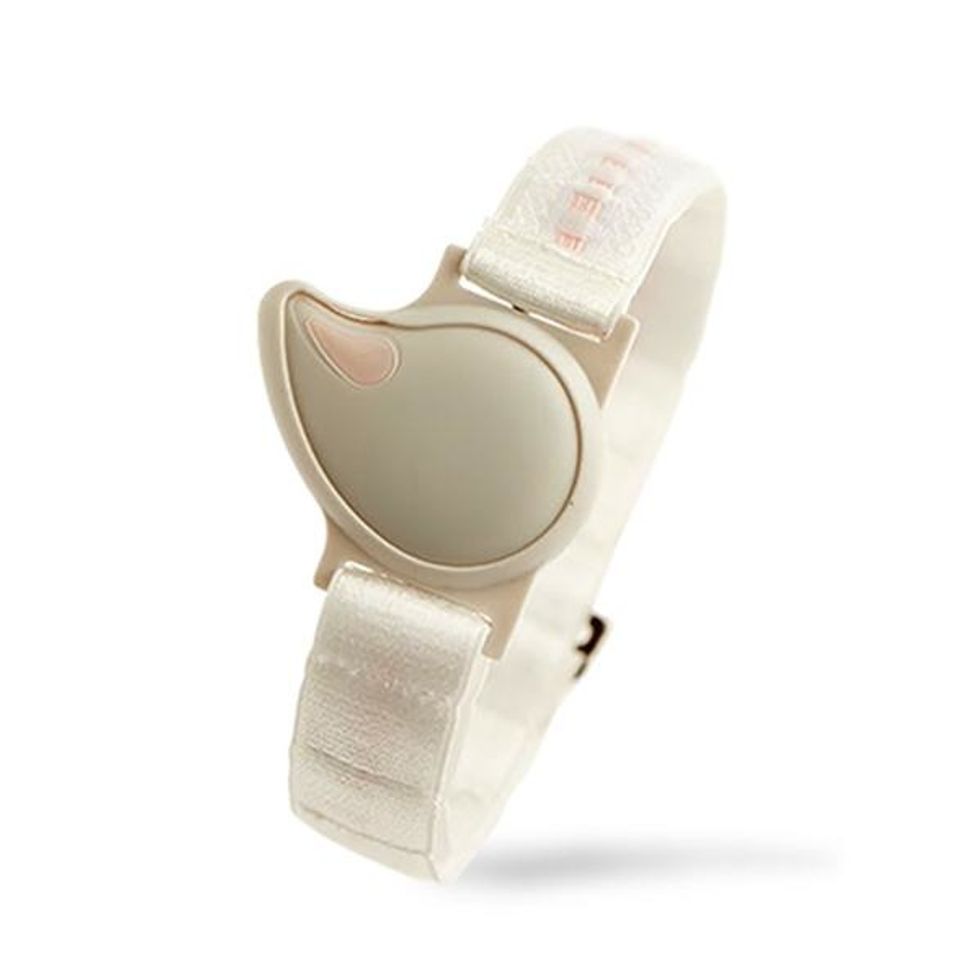 This armband from Tempdrop collects temperature and motion data to pick up details about your cycleTempdrop
Tempdrop
Tempdrop is another wearable device, a fertility tracker that will provide you with accurate information to input into other fertility apps by tapping into the temperature method. The armband continuously tracks your temperature and collects thousands of data points from two temperature sensors and one motion sensor. Tempdrop then learns your sleeping and temperature patterns that correlate directly with hormonal fluctuations and ovulation cycles.
Tempdrop costs from $149 to $249 depending on which package you get.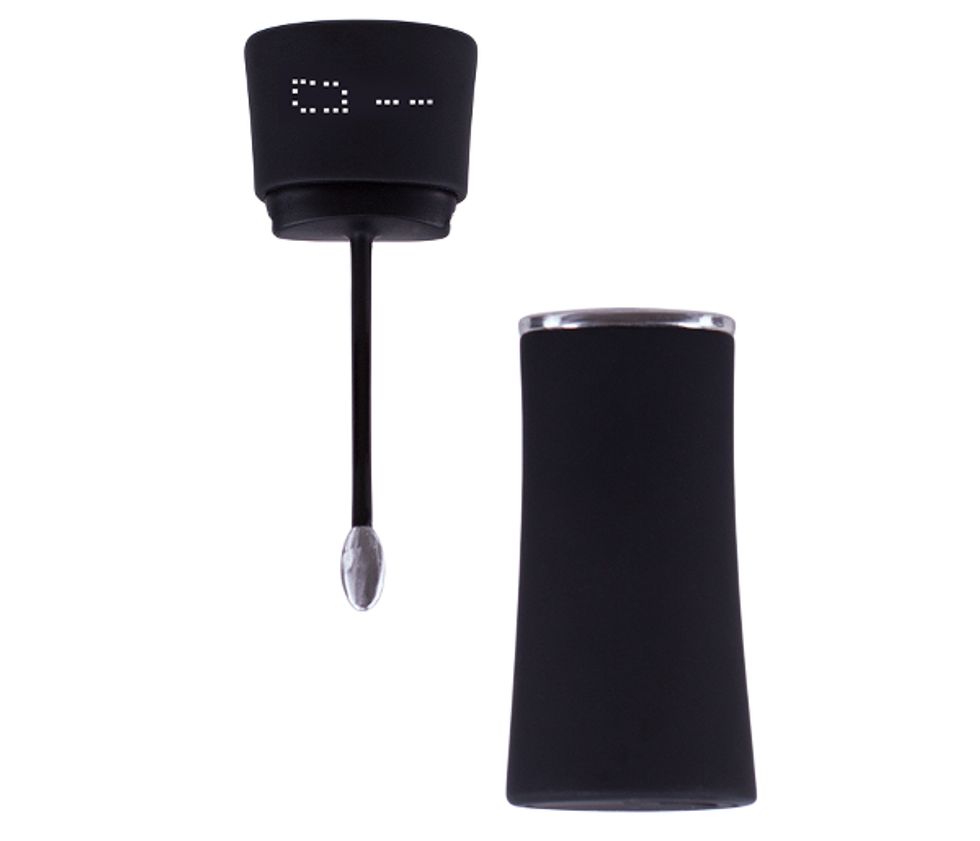 Wink is a thermometer that takes your basal body temperatureKindara
Kindara Wink
Wink is the first oral fertility thermometer that syncs up with an app. Take your basal body temperature at the same time every morning before getting up and Wink takes care of the rest. The device will automatically sync with the Kindara app and provide you with data, a community and tips on how to reach your fertility goals.
Wink is $129 and the app is free.
A fertility tracker doesn't have to be difficult — you can go super simple with a mobile app or pinpoint your exact placement with a smart device. After all, the Internet of Things is here to help, not complicate.