Best Buy's Geek Squad is one of the better known tech support services, available to anyone who steps into one of the company's stores — and even those who sign up online. Best Buy, once a place to purchase music equipment when it opened its doors in the 1960s, has evolved to selling products that range from refrigerators to Ring video doorbells. As such, they also help install and then service these devices as well.
There are a number of at-home installation services that people can turn to, from Handy to HelloTech, to have products they've bought installed in their home. The Geek Squad is just one option, but they will allow you to set up an appointment even if you've bought a security camera or dishwasher from another store.
Over the past year, the company's Geek Squad installed a number of devices in a home from a Ring video doorbell to an eero mesh Wi-Fi system. Here's how the experience rated for a guest writer who paid for the service on their own, and shared their observations over the year with GearBrain, which verified the installation of the products.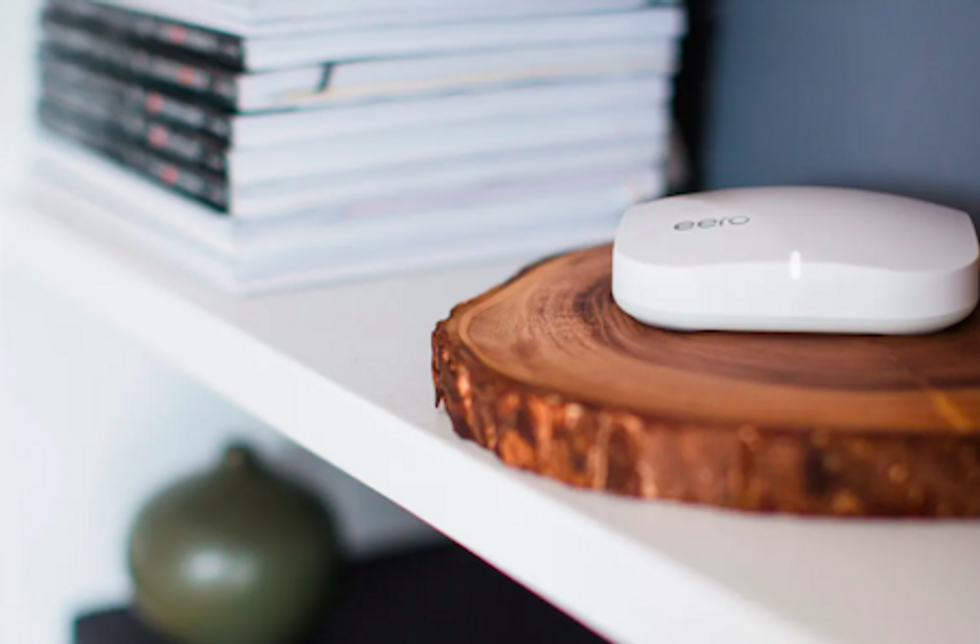 Best Buy's Geek Squad installed a mesh Wi-fi system from eero and even connected it to our deviceseero
Installation

The Geek Squad actually started as a local group and focused mostly on computers and related tech devices, but aligned with Best Buy in 2002. Now they'll work on a variety of products, including smart home devices as well as stereos.
Typically you purchase the Geek Squad plan when you first buy something at a Best Buy. With that comes support you can reach both online and on the phone, and of course an at-home service call.
With both the Ring video doorbell and the mesh system, the installations were set up, and the Geek Squad assigned a window of time they would arrive. You can set up a time for weekends and evenings as well.
You can't, unfortunately, get a set appointment. But as our tester's window approached — both times — they got a call from the people saying they were almost done with the previous job and would be there shortly.

On one call our tester was told that the installers might be late, and was asked if they want to reschedule for the next day, which they did. Installers also showed up every time with something to cover their shoes as well, which our tester appreciated. Plus the installer wore uniforms — which helps to identify them when they show up to your home. They also bring their own equipment, from cables to ladders, which is helpful for anyone who doesn't have those things at home. Our tester had our own ladder, but the installers told them that they would use their own.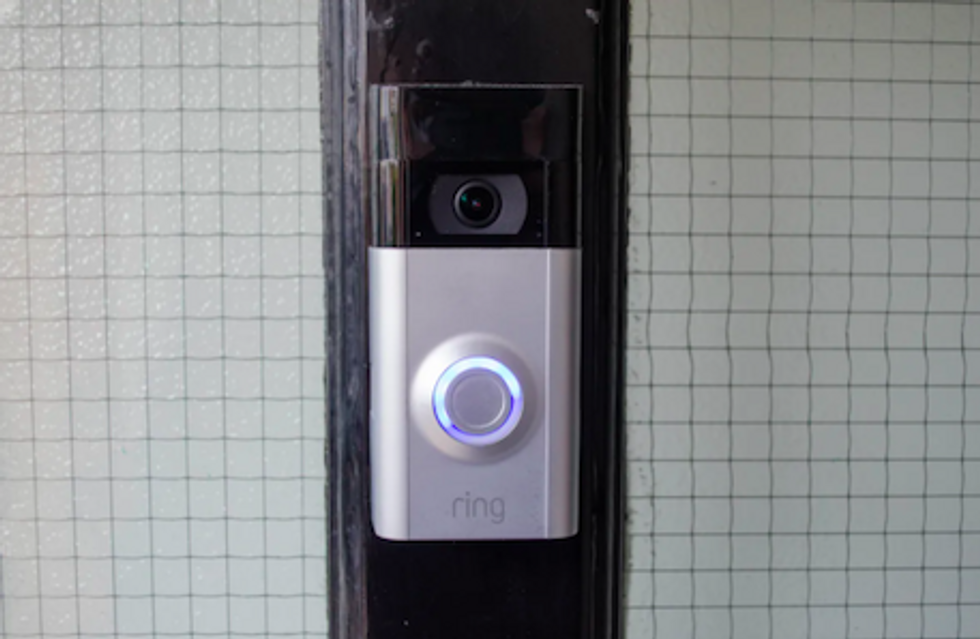 The Geek Squad installed a Ring video doorbell, like the one pictured aboveGearBrain
Advice

The Geek Squad helped install two Ring cameras as well over the course of the year both picked up and purchase at a Best Buy store. When they arrived, they actually told our tester that the second camera wasn't needed since they already had a Ring video doorbell in the same location, and that the camera should be returned.
But then our tester also discovered that the Wi-Fi in the home wasn't robust enough to handle the new camera. The Geek Squad sent out a team — for free — to help figure out how to improve the signal, suggesting a mesh system. That did prompt our tester to buy an eero Wi-Fi set up, which was, in the end, fruitful for the company.
But once the eero was set-up, the team didn't leave until our tester felt comfortable, giving them a tutorial as well as adding all of their devices including the computer and other smart products,
Price
You'll pay $199.99 a year to have the Geek Squad work with you. But you'll need to pay an additional fee of $49.99 for every installation on top of that. Repairs and other concerns are extra as well, including purchase protection plans. But Geek Squad members will get a 20 percent discount on repairs.
Worth it?
For anyone who doesn't feel very tech savvy, like our tester, the Geek Squad is probably a decent deal. A $49.99 flat fee means you don't have to worry about the amount of time something will take, and while you have to pay $200 a year just to be a member, the service may be worth it for those who like to buy devices from other stores, but know they can call the Geek Squad for help.
The installers were also personable, stayed in touch throughout the process, and our tester felt they were honest as well, in advising that they didn't need a second camera that had been bought. But our tester did say they felt pressured when they were inside Best Buy, often to buy extra protection packages, which they typically didn't want. For those who do know how to install a Wi-Fi system, or attach a doorbell? Having to pay $200 a year just to even make an appointment may end up feeling a little steep.
Then again, our tester liked the Geek Squad enough, that when the time came at the end of the year, they renewed for second. And that's about as good a recommendation as you can get.
Pros:
You can use with any item, purchased anywhere not just Best Buy
Call you to let you know when they're on their way
Can install computer, smart home devices and even kitchen appliances
Cons:
A bit of hard sell on extra including insurance
You get a window, but not a specific time, for at-home installation
You have to pay annual charge on top of per price service fee
Ring Video Doorbell 2 with HD Video, Motion Activated Alerts, Easy Installation