Like GearBrain on Facebook
We've all heard of the Internet of Things transforming aspects of society from the emergence of the smart home to safer, self driving cars. However, IoT devices and applications can also help a lesser thought about area — education.
While many schools (from elementary to middle schools, high schools to college) see technology as disruptive — students know otherwise. True, texting pals while listening to a lecture is going to leave you with some gaps from that lesson. But technology can be a boon — bringing up supplemental information, even letting students connect with other classmates to round out notes and study guides.
Even as professors and administrators might frown on integrating tech into your learning, you and your peers can learn to use smart devices and IoT to your advantage. Here some ways you can incorporate this new technology into your education and thrive as a student.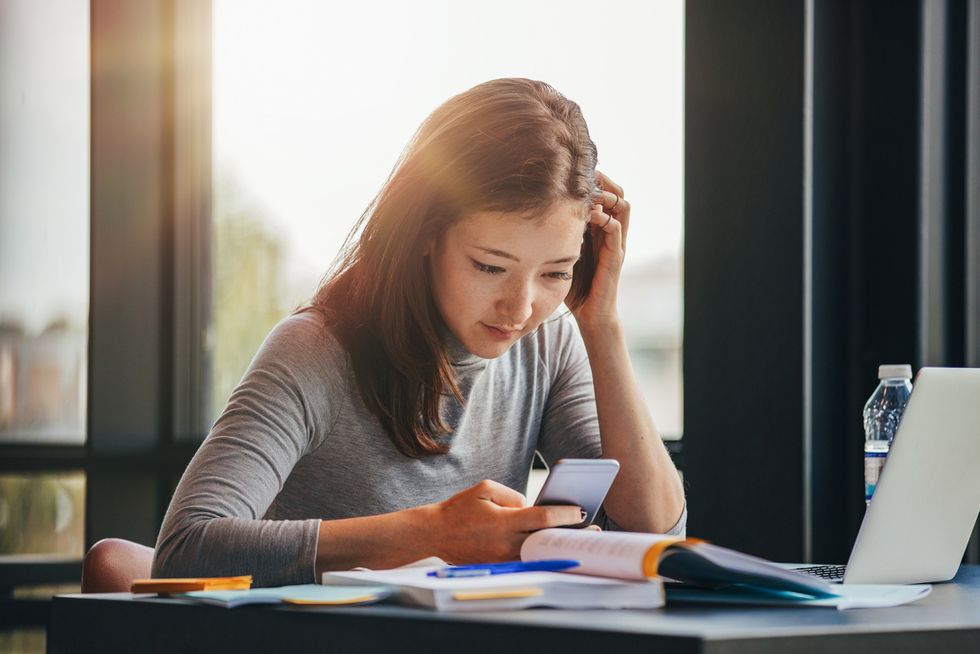 Your smartphone and laptop can be as helpful to college life as lectures and booksiStock
Utilize your tablets and laptops
Tablets and laptops have become the future of higher education — everything is at your fingertips whether that's definitions, searching up unknown information, or even just highlighting and taking notes. Apps like Scribd serve up books, articles and news stories (but require a subscription fee,) while popular Evernote and Microsoft OneNote are free and store class notes in the cloud.
Everything is in that one tiny piece of metal — no need for heavy texts, bulky notebooks or wasteful printing. Handing in homework and grading online are definitely easier than physical paper. Professors can also keep track of your activity using the cloud — and get in touch with you if you need more assistance.
Connect your devices to the university

You can also connect your devices to your university's cloud. Why would you want to do that? Schools often have their own apps, updating information such as school bus schedules, or appointments with professors — which you can often book with just a few taps (No more emails.) Certain apps will also keep track of upcoming events and changing lecture times, alerting you as these refresh.
For example, some students at New York University invented a texting service called ResistX, that alerts students of upcoming protests and demonstrations in all five New York City boroughs — whether you want to participate or even avoid them.
The University of North Carolina at Chapel Hill's Carolina Go iOS app updates events happening on campus and even the best directions from one class to another. And if you're attending school at Harvard, think about downloading its Thrive app which including details like dining menus and also emergency numbers.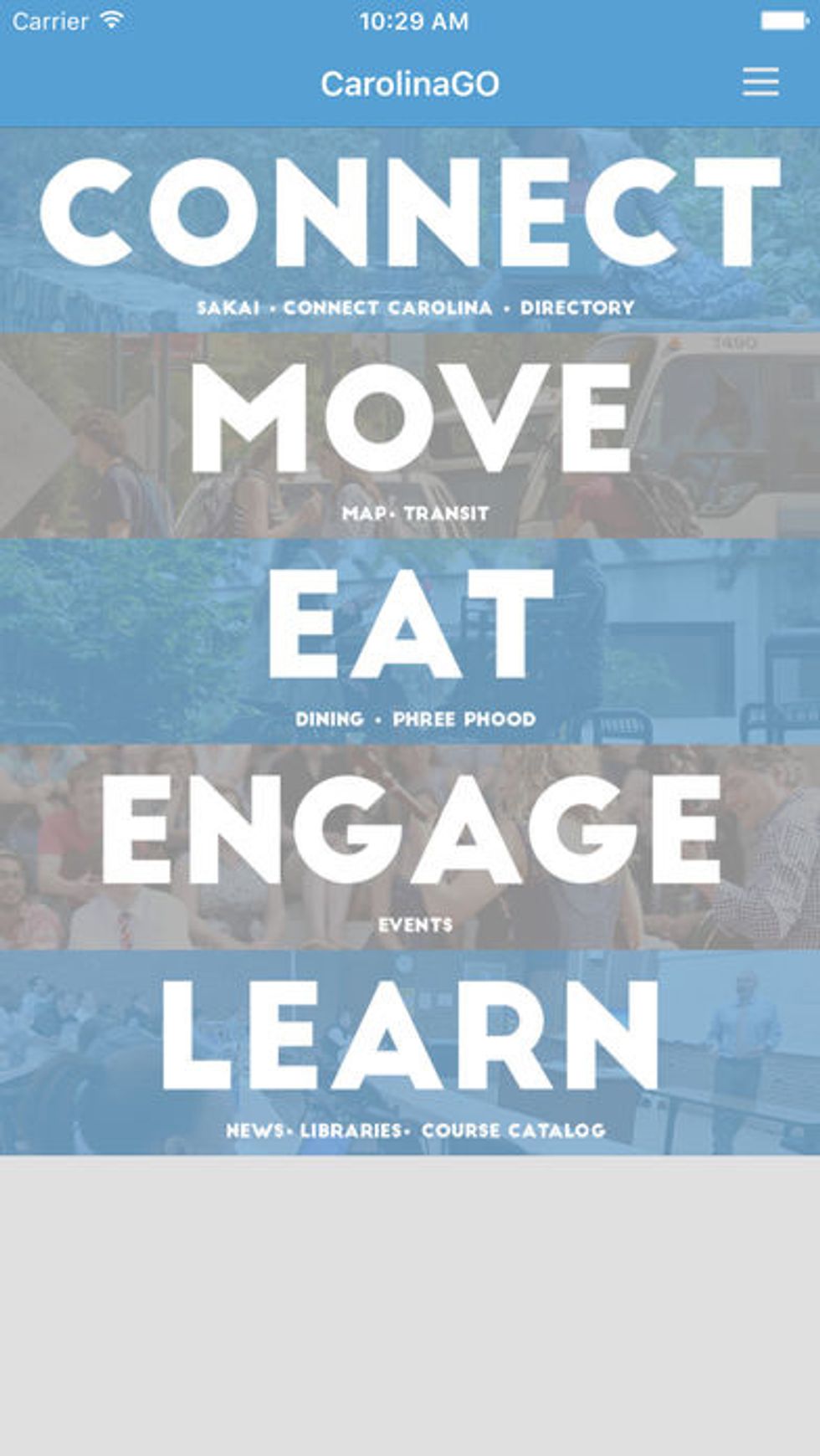 Students at the University of North Carolina can pull up class schedules and happenings on campus from their mobile device.Carolina Go
Download notes from online programs
Lecture too complex? While you're taking or recording notes, insert a sidebar into sections you don't understand. When you're on break or at home, look up supplements to the lecture — Khan Academy and Crash Course are two amazing, easy-to-understand programs.
Even just a note to see or email the professor after class will help — especially since you won't forget until right before the exam.
Keep up with your health
If you have an Apple Watch or a Fitbit, be sure to connect those apps — Health and Fitbit — into your schedule too. Hitting all your health and fitness goals will not only keep you healthy, but also help maintain a clear mind during all the stress brought on by college.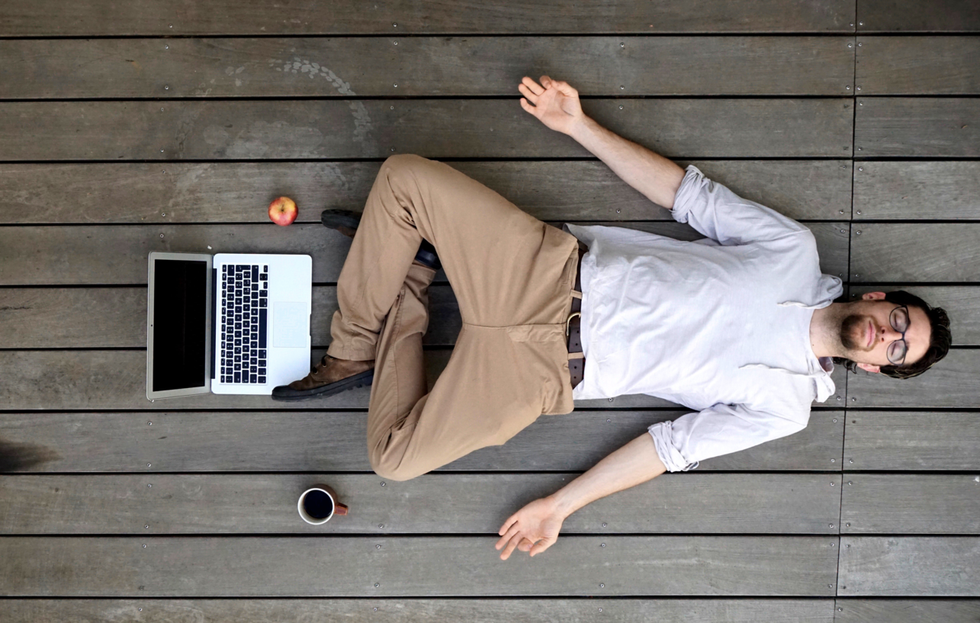 College life is stressful but meditation apps can helpiStock
For example, set different alarms throughout the day with how much water you should drink or how many steps you should take. Schedule in workouts and snack times between classes — really anything that'll keep you healthy. Or consider downloading the Zazen app, which lets you create timed meditations during your day — literally short time outs to clear your mind, to try to help you de-stress.
I know this can be hard — but with the transition to IoT and smart devices, you'll have no problem setting all this up. To make the process even easier, petition your school to have more accessible technology and applications that'll aid student life.
From Your Site Articles
Related Articles Around the Web
Like GearBrain on Facebook